Trimming your beard or hair to a white finish for an incomparably smooth feel? It's possible thanks to these clippers specialized in 0 mm clipping (Zero Cut).

Designed for close shaving and unparalleled precision, these clippers excel at what they do and have proven themselves to barbers (and bearded men) around the world.
Let's move on to comparison of the best 0 mm clippers (Zero Gap).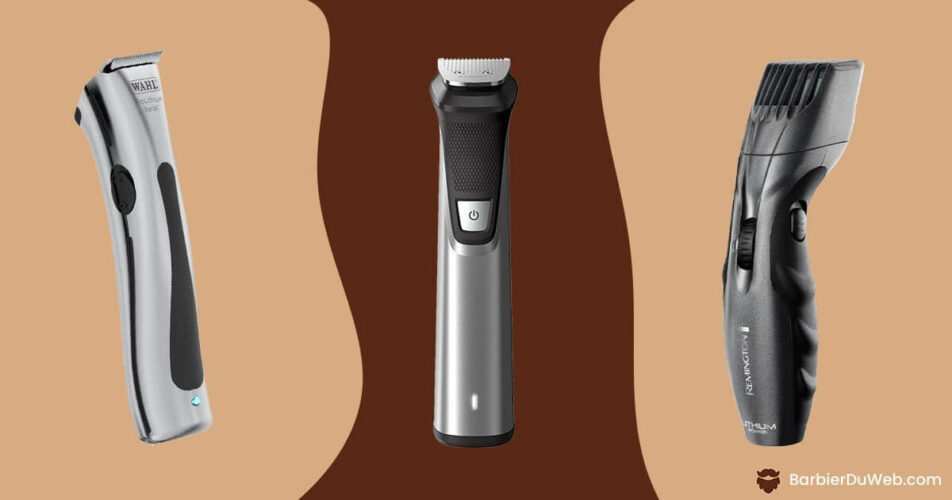 The comparison of the best beard trimmers that shave white (0 mm)
Wahl Balding 5 Star Series (Wired) - Trim your beard and hair to 0 mm in minutes!
Promotion
Wahl Balding 5 Star Series
The Balding 5 Star Series is a clipper used by hairdressing professionals. Wired and powerful, as its name indicates, it will allow you to have your head (and face) shaved very closely: bald!
Its particularity, in addition to being one of the most powerful mowers, is that it works only with cutting guides, and not with a height adjustment lever.
You take the best of what Wahl has to offer, put it in a mower, and you get the Balding 5 Star!
Highlights:
Wired
Professional hair clippers
Precision cutting head, stainless and chrome plated
With Zero-Overlap for very short cut lengths
Length of the article: 15,8 cm
Motor: v5000+ electromagnetic
Voltage & Hertz : 120 V - 60 Hz
Babyliss Pro Fx862E: Professional Cordless Trimmer for clean shave hair and beard
Promotion
Babyliss Pro Fx862E Professional Cordless Hair Trimmer
BabylissPro doesn't mess around with its professional hair clipper Fx862E! With its modern design, it allows you to trim and style your beard and hair.
Adjustable with its cutting guides, you can sculpt any hairstyle in no time!

The most important thing: it offers 0 mm shearing (blank), for a perfectly shaved head, an invisible beard or perfect finishes.

Benefits
Professional mower
Good autonomy
Can be used with or without wire

Disadvantages
Adjustment by screwdriver only
Can pull out hair
Kemei 85J - Zero Shave Mower with T-Blade
Kemei 85J - Mower for 0 mm
Kemei is still a young brand that is making a place for itself among the biggest brands. With its T-shaped blade, it allows the cutting of a bald/shaved head or a white beard.

Affordable, qualitative and with a particular design, the Kemei 85J works without wire and includes a battery indicator. Its fast charge is a real advantage compared to other similar models.
It comes with the necessary accessories for trimming and styling hair and beard.

Benefits
T-blade
Powerful enough engine
Quality-price ratio
Silent

Disadvantages
Doesn't really cut at 0 mm but rather at about 0.3mm
May require several passes
Incorrectly placed power button
Wide Detailer : Professional Finishing Trimmer for 0 mm
Wide Detailer Trimmer
The Wide Detailer is a great classic from the American brand Wahl. Widely used for precision cutting, it allows for a clean shave. It's designed to give you a (very) close shave!

Among its strengths:
Professional rotary motor for increased durability.
WAHL T-Blade high precision blade
Lightweight and very small, suitable for small hands.
Powerful and resistant, for continuous work.
Wahl - Cordless Magic Clip - 0 Gap Trimmer
Promotion
Wahl - Cordless Magic Clip Trimmer
Wahl is the star of the American brand of professional mowers. The Clip Magic excels in many areas, from precision mowing to power and cutting speed.

Hair or beard trimmer (short/long), to cut flush (0 mm) or to make the gradients, the Walh Magic Clip Cordless trimmer is how to say... Magic ?

Typical of professional clippers, it will be sold with several shoes but above all, with the adjustment lever allowing you to be precise to the mm.
Benefits
Professional quality
8 shoes : 1,5mm to 25mm
Beautiful design
Disadvantages
High price (professional product)
How did I make my selection of the best clippers?
After conducting extensive research on the web and talking to many hair and beard professionals, I compiled reviews and user feedback to select the best electric clippers available on the market.
I evaluated thousands of consumer reviews, read dozens of tests from professionals and beard enthusiasts. I also asked for advice from my favorite barbershops and specialized in-store salespeople. I also watched YouTube videos of pogonophiles from all over the world to complete my research.
Through this careful analysis, I have compiled a list of models that stand out and are definitely worth buying.
Criteria for high quality material
Functionality and ergonomics
Power adjustable motor, LED display, long battery life... I have compared the best features to present you the ones that are really useful for a quality mowing.
Ergonomics and ease of use are also crucial for a smooth shaving experience.
Power and versatility
A clipper adapted to all types of hair and cuts (curly, disheveledthick, short...) is an essential criterion for purchasing equipment that will be useful for years to come. The power of the engine is important: choose a model capable of mowing quickly and easily!
Accessories included
Accessories (cutting shoes and heads, razors, maintenance oils(e.g., brushes, etc.) are very useful for styling your haircut according to your desires. Close cutting, clipping, contouring: they increase the versatility of your mower tenfold!
Superior quality
When you invest in equipment, you want the best quality. Not a product that will fail you after a year or that doesn't meet your expectations for excellence.
The electric lawnmowers featured in this test are the best in their field. We only offer models that are worth buying!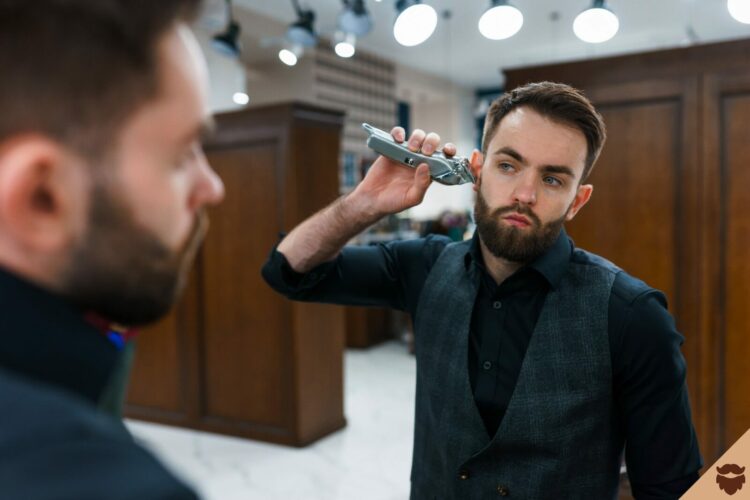 What is a beard trimmer that shaves off the surface ?
The "0 gap" or "0 shave" clippers are designed for trimming very short beards or closely shaved heads. If you've always wanted to have a smooth feeling after shaving and no longer feel small pins, this is exactly the type of trimmer you need!
Quick question: do you know the features that distinguish beard trimmers from hair clippers ?
How to choose your beard trimmer that cuts very close ?
When you are going to buy your zero millimeter trimmer, it is very important to check some criteria before you buy:
It is essential to verify that the model you have in mind is designed for very close mowing.
Then you can look at the price, which is an important factor when choosing your future lawnmower. Do you want a cheap lawnmower or a professional product?
I advise you to be sure of the quality of the blades as well as their durability, which is an important factor in order to be sure to keep your mower for a long time!
Finally, analyze the features offered such as fast charging, LED display or accessories provided in the box.
In short, check the following criteria:
Is the mower designed to mow blanks?
Isn't the price of the mower too high for what it offers?
Are the blades durable and easily replaceable?
Does it offer interesting features and accessories?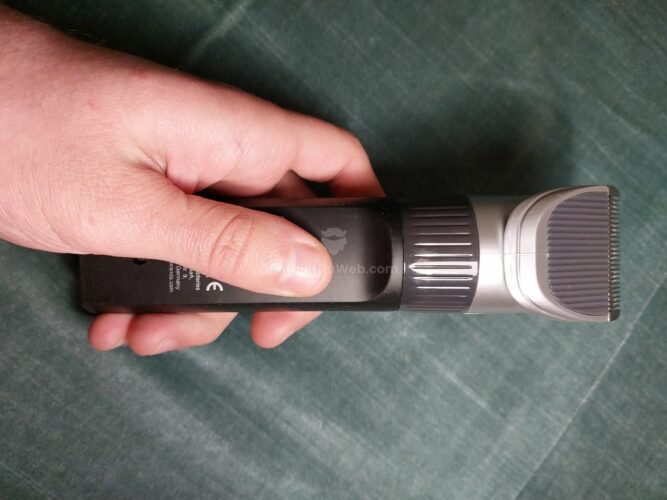 Maintenance of your mower that shaves at 0 mm
Take care of your skin, hair and beard after shaving
Using good after-care products for your facial hair is something to add right away to your grooming routine if you haven't already! Shinier, healthier and stronger hair, less irritation... The benefits of after-shave products are great for your skin and beard.
Here are some of them to use after trimming your hair:
Thanks to these treatments, your beard will be beautified, shiny and especially stronger!
Other ways to trim your beard or hair
Why is it a good idea to only shave with the clippers? The reason is simple: it does not allow (for most models) to have a perfect cut.
With a cabbage cutter (old-fashioned razor) or a shavette, you can define your contours with precision. No more imperfect finishes: this time, you're playing in the big league.
Here are some alternatives (or complementary products) to the electric mower:
Manual trimmer
Razor
Shavette
Cabbage cutter
This means a slightly higher budget, but at least you'll be equipped to the teeth! Discover our complete guide on the beard trimmer, cabbage cutter, shavette and razor to learn more about their strengths and weaknesses.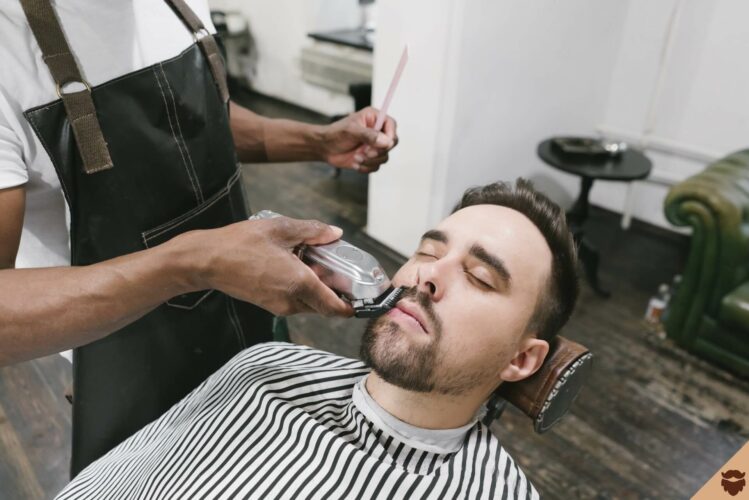 How to set a mower to 0 mm?
To set your mower to "0 mm" mode, you will need to:
Make sure your mower has the 0 gap mode
Consult your mower's operating instructions
Bring a screwdriver
Remove the shoe from your mower
Next, you will need to:
Look for the adjustment screws usually located on the bottom of the blade. If they are not present, your mower most likely does not have a "0 gap" mode. Don't take it apart for nothing.
"Adjust" your mower by turning these screws. Be careful not to let it protrude
Be careful not to overhang the inner (small) blade with the outer (large) blade so as not to cut yourself


If you are unsure of how to proceed, please review the user manual and view online tutorial videos like this one !
How to shave with a clipper?
To shave a blank with a clipper, follow these steps:
Start by cutting the longest hairs using the highest cutting height. Work in sections, shaving against the direction of hair growth.
Gradually reduce the cutting height to a shorter length until you reach size 0 mm.
Finish by using the clippers to smooth out and remove any irregularities. Go back over any stubborn areas to get a close shave.
And that's it! In just a few steps, you're clean-shaven with a clipper.

Note: Don't forget to take the time to prepare your skin and clippers before you start and to shave carefully to avoid irritation and cuts!

Buy a lawnmower who mows very short perfect for precision mowing!
If you've always wanted a neat, precise and very clean result, there's nothing better than a 0 mm trimmer! Designed to be efficient in their field, these clippers will get rid of your hardest-to-reach hairs and make your skin (and why not your skull) smooth as a rock.
Personally, I have my small favorites in this comparison:
In short, check the quality-price ratio, the durability of the materials and, above all, the features offered, which make all the difference from one model to another. The most important thing is to get an accessory that meets your needs: no need to be burdened with unnecessary features.
What about you, which trimmer do you use for clean shaving?
Frequently asked questions