Is your clipper not cutting your hair the way it used to?
This is because the blades have become dull and need to be cleaned.
It is important to clean your mower properly after each use and to oil it from time to time.
In this article, we'll look at how to clean and maintain your lawnmower to keep it in good condition. So without further ado, let's get started!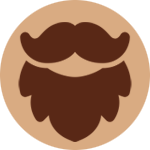 Why is it important to clean your beard and hair clippers?
Over time, hair can build up on the blades, making them less effective and causing them to pull on the hair instead of cutting it cleanly.
The accumulation of dust and dead skin can also lead to dull blades and even damage the motor.
Not only should your clippers be cleaned for hygiene purposes, but also to ensure that they continue to shave well.
In addition, poorly maintained clippers are much more likely to cause irritation when used on the face or head.
By taking the time to clean your trimmer regularly, you can extend its life and enjoy a closer, more comfortable shave.
Do you clean hair clippers and beard clippers differently?
Although they serve two very different purposes - one for keeping hair short and the other for shaping facial hair - hair clippers and beard trimmers can be cleaned in the same way.
Tools to clean and maintain your lawnmower
A good hair and beard trimmer is an essential tool in every man's grooming arsenal. Its effectiveness depends mainly on the care and attention you give it to keep it clean and well maintained.
So before you start cleaning and maintaining your beard trimmer, have the following accessories ready:
Promotion
Brush and cleaning brush
These tools are designed to remove dust, hair and other debris from your hair and beard clippers.
The brush is convenient and easy to use. Just rub it on your razor after each use, and you're done! It's the perfect tool to keep your clippers clean.
Original Syprin : Hair and Beard Trimmer Cleaner
The Original Syprin is simply the fastest and easiest way to clean your hair and beard clippers.

This best-selling professional cleaner is used daily by thousands of salons worldwide, and can be used on all types of razors and electric clippers.

Its universal application makes it easy to use and its professional grade cleaning power ensures that your beard and hair clippers will always be clean and in perfect condition.
Wahl Cooling Spray
WAHL's cooling spray is specially formulated to quickly and easily remove hair, grease and debris from your clipper blades.
This unique spray instantly cools the cutting head while quickly cleaning and disinfecting the blades. The pressure of the pump also ejects small hairs that may be embedded in the clipper.

It is the perfect solution to keep your mowers clean and operational.
Promotion
Lubricating oil
Lubricating oil is an essential tool for anyone who regularly uses beard and hair clippers.
Clipper blades can quickly become dull if not properly lubricated, which can lead to uneven cuts and even skin irritation.

A few drops of lubricating oil before each use can help keep the blades in excellent condition and ensure a smooth, accurate cut.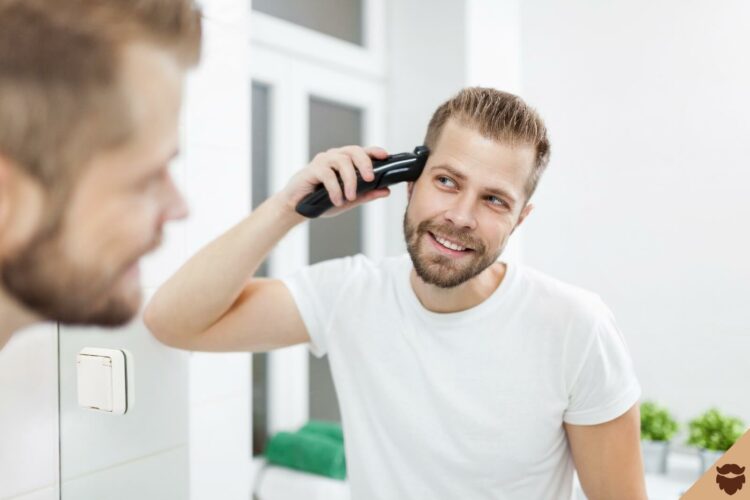 Complete maintenance kit
The Complete Trimmer Maintenance Kit is the perfect way to keep your beard and hair clippers in top condition. The kit includes a cleaning brush, lubricating oil and a sharpening stone. 
Videos to learn how to clean and maintain your electric lawnmower
How to clean and maintain your hair and beard trimmer?
Even the best beard and hair clippers can't do their job properly if they aren't regularly cleaned and maintained. It's important to take care of your clippers if you want them to last.

Here are some simple steps to clean and maintain your hair clippers:
Remove the cutting head from the body of the clipper and brush out any hair that has accumulated. A dry brush or small brush works well for this.
Oil the friction areas of the blades with a lubricating oil. This will keep them moving smoothly and prevent wear.
Clean the body of the trimmer with a damp cloth. This will remove any hair or debris that clings to it.
Store your mower in a safe place when not in use. A drawer or cabinet works well, but make sure they are out of reach of children and pets.
By following these simple steps, you can keep your beard and hair clippers in good condition for years to come.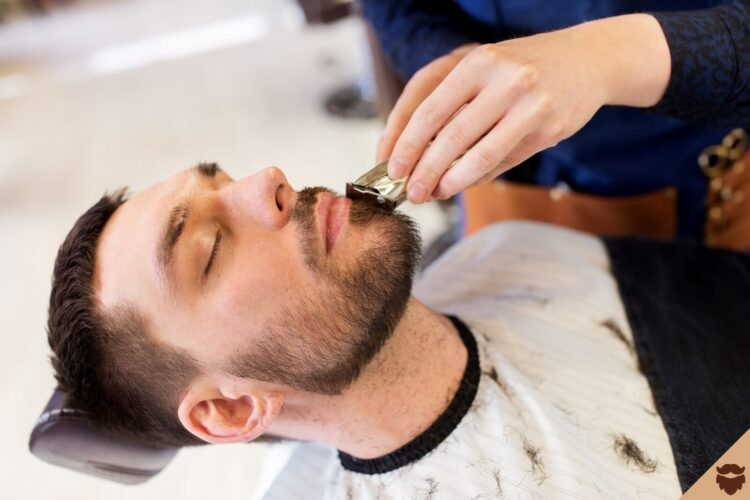 How to clean and maintain your electric shaver?
After each use, it is important to clean your electric shaver to remove any hair or lather that may be trapped in the blades.
Use a small brush to dislodge any particles, then follow up with a hair dryer to remove any remaining debris.
Soak the razor head in 60-proof alcohol or another product recommended by your brand, which will help break down any stubborn buildup.
Then be sure to wash the razor with soapy water and rinse it well with clean water to avoid irritation.
With a few simple steps, you can keep your electric shaver clean and in good working order for years to come.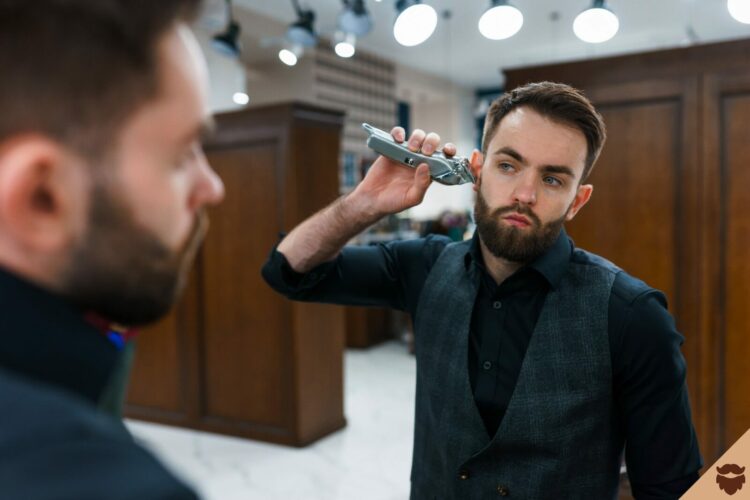 For a perfect maintenance: oil and grease your lawnmower!
If you want to keep your hair clippers in top condition, it's important to oil and grease them regularly. This will help keep the blades sharp and prevent them from rusting.
There are a variety of products on the market that can be used for this purpose, but in our previous article we presented the best products to oil your hair and beard trimmers. By following our advice, you can ensure that your mower will give you a clean, precise cut for many uses.
Keep your lawnmower running smoothly with these simple tips!
While there's nothing like the satisfaction of a well-executed grooming routine, the process of cleaning and maintaining your hair and beard clippers can sometimes feel like a chore.

Here are the products I recommend to wash your lawnmower:
Fortunately, with a little care and attention, cleaning your lawnmower is a simple task that only takes a few minutes. By following these easy steps, you'll ensure that your mower is always running optimally.
With a little effort, you can keep your hair clippers looking like new for years.
Leave us a comment below and tell us your favorite tips for cleaning and maintaining your hair clippers!
Still have questions about cleaning a hair clipper?