If you're a bearded man (or woman) looking for a high-end trimmer to shave your beard with comfort and precision, you've come to the right place. These mowers and their accessory boxes are perfect for long-term use.
In this buying guide, I will present you a comparison of the best luxury beard trimmers and determine the advantages and disadvantages of each.

This way, you will be able to get a precise idea before your investment!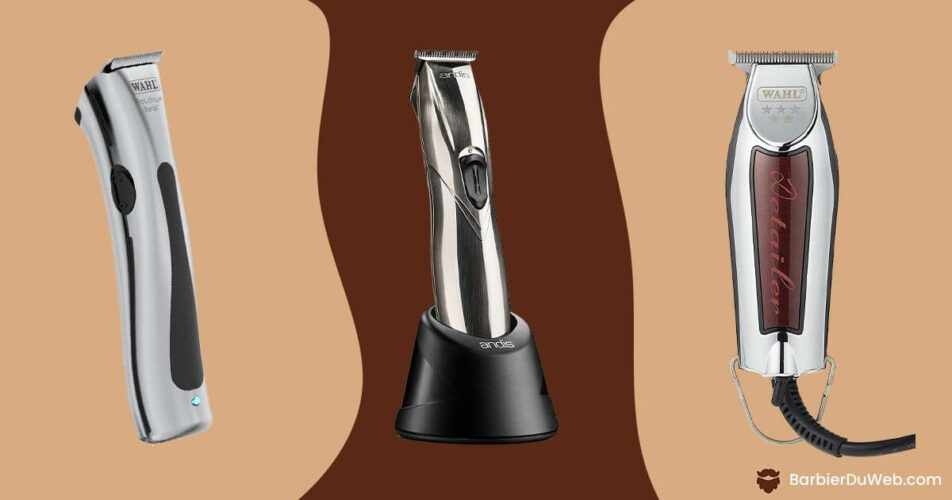 Comparison of the best high-end beard trimmers
Let's get right to the presentation of the best luxury clippers for you, bearded men and women.
These clippers, with their high quality finish and excellent materials, will solve all your shaving problems.
Some of them are for beards, but others are made for full body shaving: hair, mustache, sideburns and finishing touches.
Let's go!
Bevel - Cordless beard trimmer, rechargeable, no tools and high power
Bevel - Cordless beard trimmer, rechargeable, no tools and high power
The Bevel is one of the best trimmers available on the market, with an outstanding design. It guarantees a (very) close shave without additional accessories. Its unique manufacturing process allows for an extremely clean, close shave.

Benefits
Aesthetic design
Powerful and robust
Satisfactory grip
Cordless and with good autonomy
Disadvantages
A bit noisy
Onerous
The cutting head can get hot
Wahl Detailer - Lightweight cordless trimmer ideal for beard finishing
Promotion
Wahl Detailer - Lightweight cordless trimmer ideal for beard finishing
Designed for unparalleled precision, the Wahl Detailer is one of the best high-end clippers for men looking for quality. Equipped with a T-blade, it is made primarily for hairdressers and barbers who want to buy good equipment.
The quality of materials, blades and shoes is excellent and it is very light, for a perfect handling!

Benefits
For finishing and precision cutting
Light and handy
Wireless and rechargeable
Low noise
Disadvantages
Do not shave completely blank
A bit fragile
No storage bag
Philips Series 9000 - Beard trimmer kit BT9810/90 + One Blade
Philips Series 9000 - Beard trimmer kit BT9810/90 + One Blade
Philips no longer needs to demonstrate its superiority in terms of trimmers on the bearded market. With the 9000 series (the brand's top-of-the-line series), Philips offers us a complete package with exceptional precision and a close shave. The One Blade included in the pack, allows to make the finishing touches, and to work the edges with cleanliness.
It facilitates shaving with its many settings and also allows you to shave the body in addition to the face. In short, all the good stuff for a very complete high-end kit.

Benefits:
Smooth and very comfortable shaving
Beard and body trimmer
Adjustable shoe
Wterproof
Complete kit (shaving head, small brush to clean, oil for the shaving head...)

Disadvantages:
May have difficulty gliding depending on skin type
The OneBlade is most effective on the face
May lack precision but the OneBlade does the job
Supreme Trimmer - All-In-One trimmer pack (Beard, hair, body, sideburns, mustache...)
Supreme Trimmer - All-In-One trimmer pack (Beard, hair, body, sideburns, mustache...)
The Supreme Trimmer ST5210 is one of the most complete trimmers with a proud golden look. Designed to shave beard, hair, body and finishing touches (sideburns and mustaches), it is very versatile. Sold with a few accessories, its cleaning brush or the charging base, it is easy to store.

Benefits
Powerful engine
Cordless - rechargeable on base
Interchangeable T-blades
Ergonomic and easy to use
Light and comfortable
Disadvantages
Can be difficult to get right (but does the job once it's done!)
A bit noisy
Wahl - Black/Gold Finishing Trimmer
Wahl - Black/Gold Finishing Trimmer
With its atypical design and legendary precision, the "Finale" cordless trimmer is excellent for finishing touches. Nape of the neck, beard, neck... it will get rid of all the imperfections that clutter your haircut.
Its battery is excellent, the gold razor blade is of very good quality and its motor is powerful enough to get rid of any type of hair.

Benefits
Precise, perfect for precision finishing
Outstanding design
Gold shaving foil
Disadvantages
Changing blades can be expensive
The grid can be fragile
How did I choose the best luxury clippers?
After conducting extensive research on the web and talking to many hair and beard professionals, I compiled reviews and user feedback to select the best electric clippers available on the market.
I evaluated thousands of consumer reviews, read dozens of tests from professionals and beard enthusiasts. I also asked for advice from my favorite barbershops and specialized in-store salespeople. I also watched YouTube videos of pogonophiles from all over the world to complete my research.
Through this careful analysis, I have compiled a list of models that stand out and are definitely worth buying.
Criteria for buying a premium beard trimmer
Functionality and ergonomics
I have compared the different features offered by electric mowers to present them to you and help you choose the most useful ones for a quality mowing.
Long battery life, LED display, and power adjustable motor are important features to consider when making your choice.
Ergonomics and ease of use of the trimmer are also key factors for a comfortable and enjoyable shaving experience.
Power and versatility
Engine power and versatility are essential. A clipper that can adapt to different types of cuts and hair (curly, disheveledthick, short...) is essential for a sustainable and efficient use.
A powerful model allows for quick and easy trimming, which is a definite plus for an efficient and comfortable shave.
Accessories included
The accessories included with electric clippers are numerous and varied. Cutting shoes and heads, razors, lubricating oils and brushes are all useful tools for styling your hair the way you want it.
They allow you to trim, thin and contour your beard, which greatly increases the versatility of your trimmer.
Superior quality
When you invest in beard equipment, you want the best quality possible. Not a product that will fail us after a year or that will not meet our expectations in terms of excellence.
The electric lawnmowers presented in this comparison are the best on the market. We have selected top quality models that are definitely worth buying.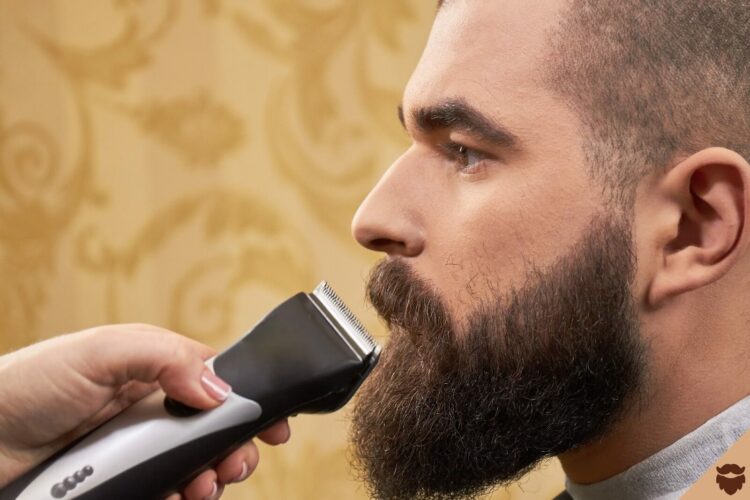 What is a beard trimmer high end ?
A luxury trimmer is first and foremost a shaving accessory made of excellent materials. With their high-end design and (almost) flawless finish, they are considered the state of the art by barbers.
Initially intended for professionals, the bearded ones at home will be pleased to shave their beard with this type of material. The finishes are generally very well done, the accessories included are numerous and they are of course adjustable as desired.
How to choose your beard trimmer premium ?
When you see the prices charged by the beard trimmer brands and their high-end models (Babyliss, Philips, Bevel...), it is important for you to find the trimmer that fits your needs. Also pay attention to the accessories included, such as shoes, brushes or charging bases that often justify the high price of these packs.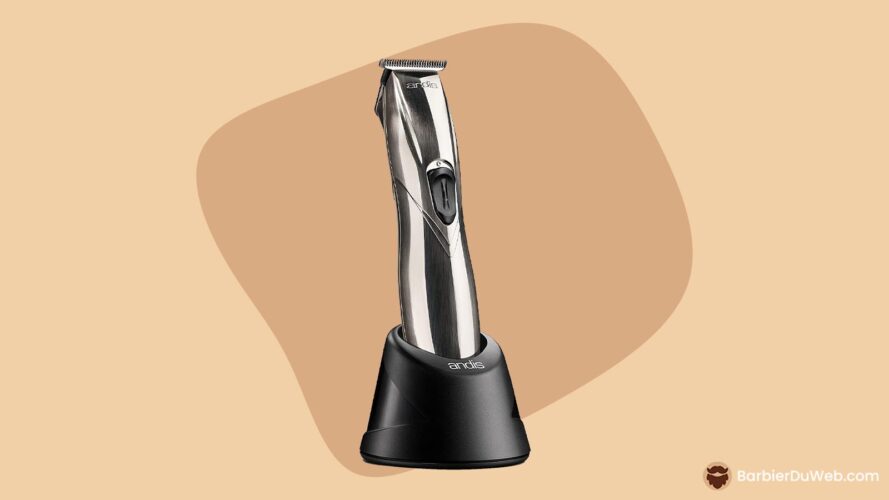 Maintaining and cleaning your premium trimmer
Maintenance of your electric trimmer is very important and must be done regularly if you want to keep it over time.

Indeed, as with a car or any other equipment, it needs to be pampered and kept in its best shape. This will allow you to improve its performance and avoid early failure or problems that could have been avoided.
I advise you to :
A problem, a breakdown? Consult our guide : How to repair an electric trimmer? and find the solution to your trimmer problem.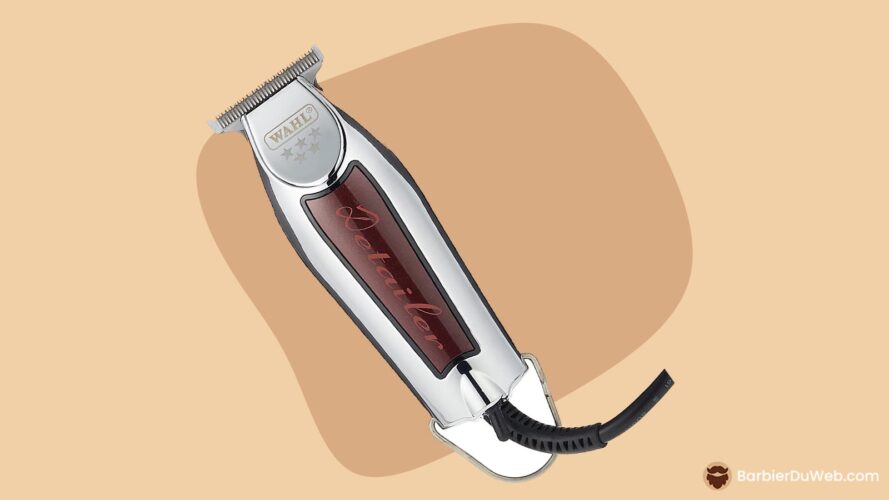 Take care of your skin and hair after shaving and cutting
Do you have a hairy grooming routine? After assaulting your skin (and hair) with the clippers, it's time to take care of it! This will avoid any irritation or problems caused by your beard to your spouse or to your skin.
I particularly recommend it to sensitive skins that tend to suffer from shaving:
Gel aftershave or foam to soothe
Oils : specialized in aftershave to moisturize and nourish
Balms for a quick action and a nourishing care
Serums, lotionssprays, creams: for various uses
By taking care of your beard and your skin, you will have beautiful hair and a strong beard, ready to face all its aggressors: wind, wounds, redness, pimples ....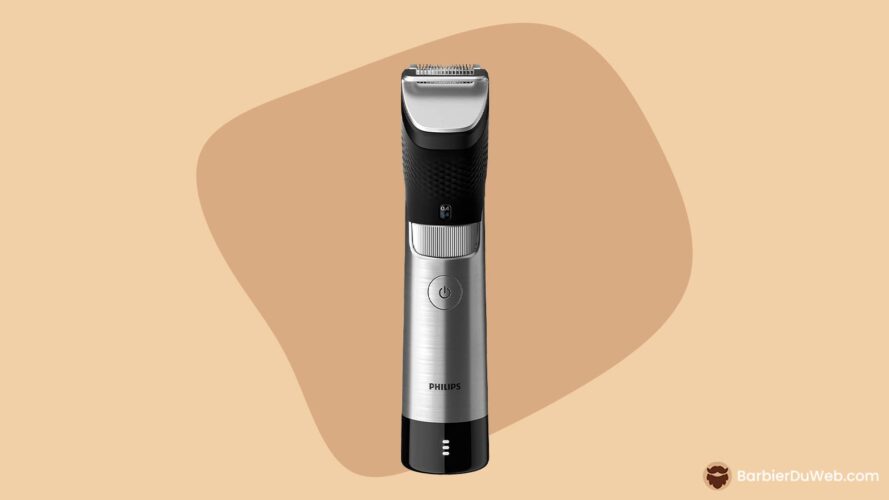 Shaving alternatives to expensive beard trimmers
There are other ways to shave and they are all as useful as the beard trimmer. Indeed, depending on your needs (thick beard, close shave, perfect contours), I advise you to turn to the cabbage trimmer or the shavette for example.

Here are some alternatives to shaving with a clipper which will be used to complement or even replace the mower for some:
Razor
Hand mower
Cabbage cutter
Shavette
In other words, if you want a perfect shave, get a perfectly styled beard! Of course, this means a higher budget, even though these other shaving methods are generally less expensive.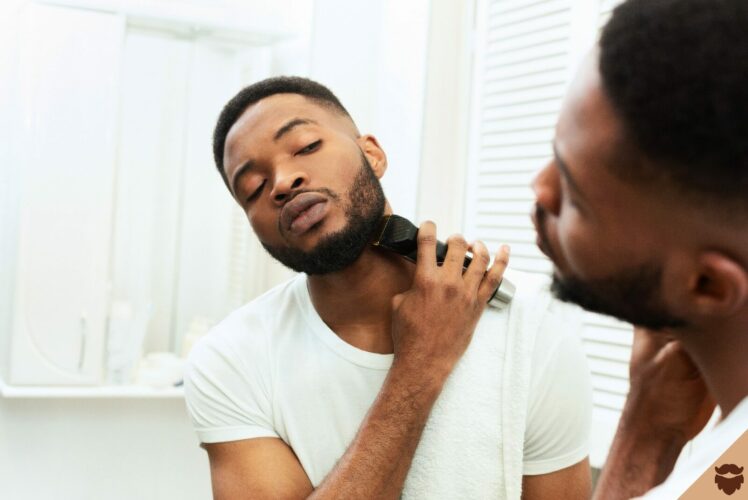 Buy a lawnmower luxury an investment for the future!
By choosing an expensive trimmer (yes, we can say that), you are ensuring a quality product, excellent materials and above all the feeling of having a high-end shaving accessory in your hands.
Designed to last for years, they are a real investment because you won't have to change mowers anytime soon!

Low-end clippers are generally fragile, unreliable and have an unpleasant plastic feel to them.

What kind of lawnmower did you buy? Give us your opinion!
Frequently asked questions