If you're a bearded man (or woman) looking for a high-end trimmer to shave your beard with comfort and precision, you've come to the right place. These mowers and their accessory boxes are perfect for long-term use.
In this buying guide, I will present you a comparison of the best luxury beard trimmers and determine the advantages and disadvantages of each.

This way, you will be able to get a precise idea before your investment!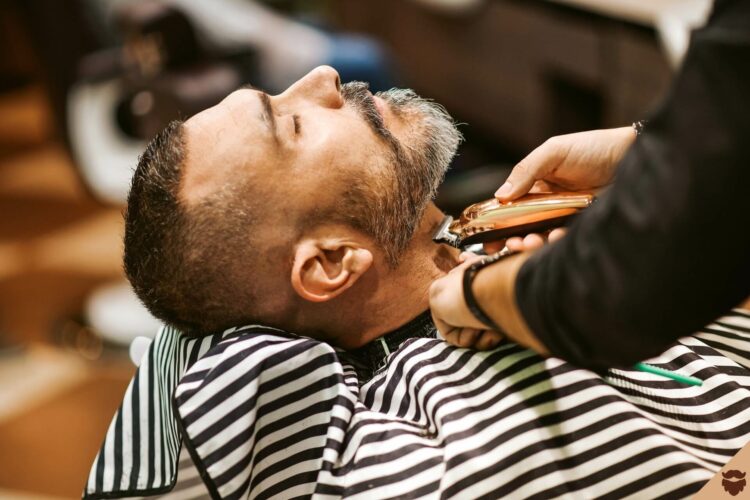 Comparison of the best high-end beard trimmers
Let's get right to the presentation of the best luxury clippers for you, bearded men and women.
These clippers, with their high quality finish and excellent materials, will solve all your shaving problems.
Some of them are for beards, but others are made for full body shaving: hair, mustache, sideburns and finishing touches.
Let's go!
Bevel - Cordless beard trimmer, rechargeable, no tools and high power
Bevel - Cordless beard trimmer, rechargeable, no tools and high power
The Bevel is one of the best trimmers available on the market, with an outstanding design. It guarantees a (very) close shave without additional accessories. Its unique manufacturing process allows for an extremely clean, close shave.

Benefits
Aesthetic design
Powerful and robust
Satisfactory grip
Cordless and with good autonomy
Disadvantages
A bit noisy
Onerous
The cutting head can get hot
Philips Series 9000 - Beard trimmer kit BT9810/90 + One Blade
Philips Series 9000 - Beard trimmer kit BT9810/90 + One Blade
Philips has no need to prove its superiority in terms of trimmers in the bearded market. With the 9000 series (the brand's top-of-the-line series), Philips offers us a complete package with exceptional precision and a close shave. The One Blade included in the pack, allows to do the finishing touches, and to work the edges with cleanliness.
It facilitates shaving with its many settings and also allows you to shave the body in addition to the face. In short, all the good stuff for a very complete high-end kit.

Benefits:
Smooth and very comfortable shaving
Beard and body trimmer
Adjustable shoe
Wterproof
Complete kit (shaving head, small brush to clean, oil for the shaving head...)

Disadvantages:
May have difficulty gliding depending on skin type
The OneBlade is most effective on the face
May lack precision but the OneBlade does the job
Wahl - Black/Gold Finishing Trimmer
Promotion
Wahl - Black/Gold Finishing Trimmer
With its atypical design and legendary precision, the "Finale" cordless trimmer is excellent for finishing touches. Nape of the neck, beard, neck... it will get rid of all the imperfections that clutter your haircut.
Its battery is excellent, the gold razor blade is of very good quality and its motor is powerful enough to get rid of any type of hair.

Benefits
Precise, perfect for precision finishing
Outstanding design
Gold shaving foil
Disadvantages
Changing blades can be expensive
The grid can be fragile
Supreme Trimmer - All-In-One trimmer pack (Beard, hair, body, sideburns, mustache...)
Supreme Trimmer - All-In-One trimmer pack (Beard, hair, body, sideburns, mustache...)
The Supreme Trimmer ST5210 is one of the most complete trimmers with a proud golden look. Designed to shave beard, hair, body and finishing touches (sideburns and mustaches), it is very versatile. Sold with a few accessories, its cleaning brush or the charging base, it is easy to store.

Benefits
Powerful engine
Cordless - rechargeable on base
Interchangeable T-blades
Ergonomic and easy to use
Light and comfortable
Disadvantages
Can be difficult to get right (but does the job once it's done!)
A bit noisy
Wahl Detailer - Lightweight cordless trimmer ideal for beard finishing
Wahl Detailer - Lightweight cordless trimmer ideal for beard finishing
Designed for unparalleled precision, the Wahl Detailer is one of the best high-end clippers for men looking for quality. Equipped with a T-blade, it is made primarily for hairdressers and barbers who want to buy good equipment.
The quality of materials, blades and shoes is excellent and it is very light, for a perfect handling!

Benefits
For finishing and precision cutting
Light and handy
Wireless and rechargeable
Low noise
Disadvantages
Do not shave completely blank
A bit fragile
No storage bag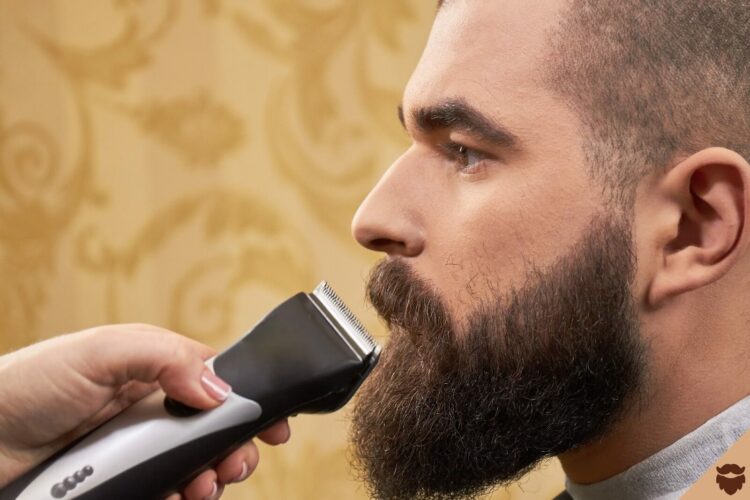 What is a beard trimmer high end ?
A luxury trimmer is first and foremost a shaving accessory made of excellent materials. With their high-end design and (almost) flawless finish, they are considered the state of the art by barbers.

Initially intended for professionals, the bearded ones at home will be pleased to shave their beard with this type of material. The finishes are generally very well done, the accessories included are numerous and they are of course adjustable as desired.
How to choose your beard trimmer high end ?
When you see the prices charged by the beard trimmer brands and their high-end models (Babyliss, Philips, Bevel...), it is important for you to find the trimmer that fits your needs. Also pay attention to the accessories included, such as shoes, brushes or charging bases that often justify the high price of these packs.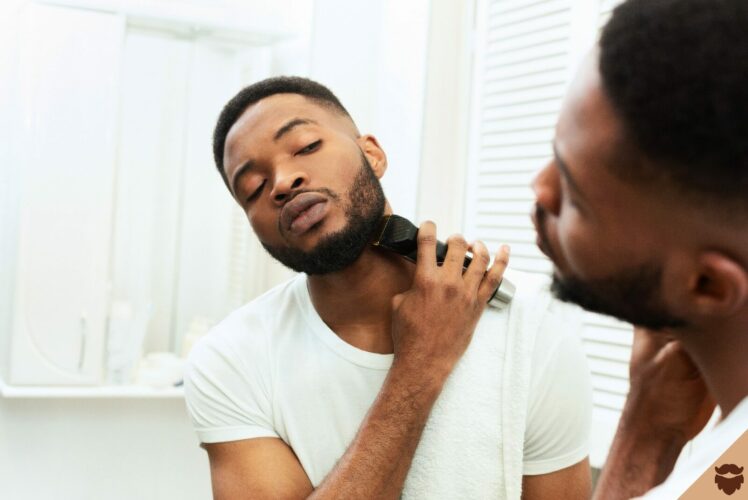 Buy a lawnmower luxury an investment for the future!
By choosing an expensive trimmer (yes, we can say that), you are ensuring a quality product, excellent materials and above all the feeling of having a high-end shaving accessory in your hands.
Designed to last for years, they are a real investment because you won't have to change mowers anytime soon!

Low-end clippers are generally fragile, unreliable and have an unpleasant plastic feel to them.

What kind of lawnmower did you buy? Give us your opinion!
Frequently asked questions
You can buy your high-end clippers in hair stores, at your local barber shop or on the Internet, where there is a wider selection. There are also more user and beard reviews, so you can get a good idea of the quality of these products.
If you want a trimmer that offers a comfortable shave, has multiple attachments and will last you years, look to a luxury trimmer. These packages are well-stocked and the quality of the materials is top-notch.