Let's not kid ourselves: shaving your beard or hair with a clipper is very messy. You soon find yourself with a sink full of tiny hairs and it's hell to clean.
Plus, if you forget, you're going to get yelled at by the missus, and you know how crazy it can make her to have to walk behind you to clean your little hairs under the faucet.
Beard hair, it gets everywhere and we never completely get rid of it. To solve this common problem of bearded men, you will have to use a beard trimmer with a hair suction system.
So, no more hassle during shaving: the hairs are directly sucked up by a vacuum integrated in your trimmer.
Isn't technology beautiful? Come on, I present you this without waiting!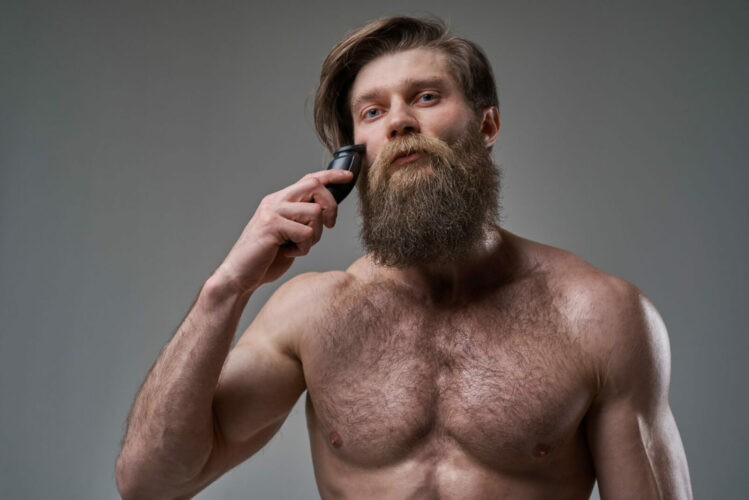 What is a vacuum beard trimmer?
A vacuum beard trimmer will be used to recover the shaved hair during the passage of the mower. Thus, most of the cut hair will be sucked up by the mower and stored in a collector, which you can empty afterwards.
The system used is a hair vacuum integrated in the trimmerwhich is located close to the blades and will suck your hair right out of the air while you shave.
Why is it great?
Simply because you will have much less hair falling into your sink and you will have less cleaning to do post-shave ! Speaking of aftershave, did I ever tell you about the aftershave oils ?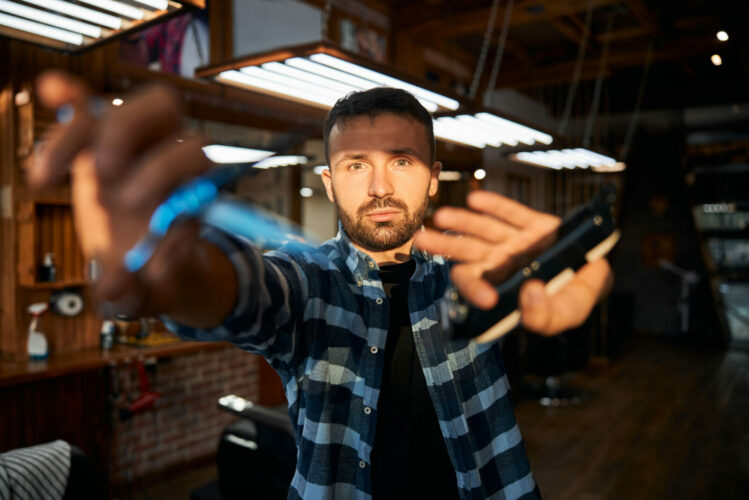 The best beard trimmers with a hair extraction system
We now move to the heart of the matter: the best beard trimmers with vacuum and recuperator !
To do this, I do as usual: I analyze the best products on the web on different criteria and I propose them to you in the form of a ranking, from the best to the worst.
Note that the "less good" here is still part of the best clippers with recuperator on the market... 😉
Philips has done a lot of work on its hair suction technology, but we also have some very good products from Wahl, Rowenta and Braun. Yes, only classic beard accessories.
Here are the vacuum beard trimmers selected by me:
Versatile and extremely well rated, the BT7512 will allow you to shave with precision. It recovers up to 90% of cut hair and over 20 size settings are available!
Less expensive than its Philips counterparts, the Remington MB6850 does its job well and boasts up to 95% of hair to keep your shaving area clean.
The BT7500 is the entry level at Philips but does a good job when it comes to getting a close shave while recovering the hair.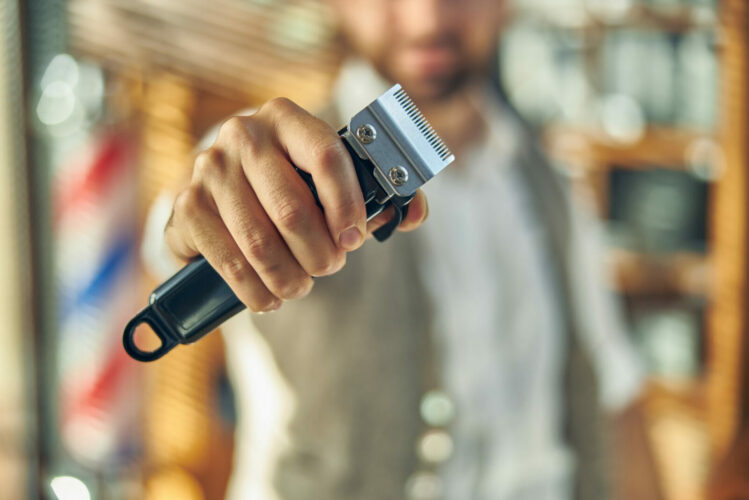 How to choose the right beard trimmer with vacuum?
As you might expect, not all lawnmowers are designed the same, and they can vary greatly from one manufacturer and brand to another.
Here are the most important criteria to check when buying your suction beard trimmer :
Conclusion
The beard trimmer with suction and hair recovery system is an essential accessory for bearded men with dense or long hair. Indeed, cleaning after shaving can become a time-consuming chore, and you know it: there are always mini hairs left.
And this, the manufacturers of clippers have understood, since they offer us clippers with a more advanced technology, which allows to place the shaved hairs in a recuperator.
You shave, you empty the recuperator, you clean your mower and here we go again!
In short, this is a gadget that I really like and highly recommend.
FAQ about beard trimmers with recuperator
The benefits of using a beard trimmer with a built-in vacuum system are numerous, but to make a long story short:
You don't dirty your sink anymore
It's great for all types of beards
It is easy to clean and simple to maintain
If you've read any of our other reviews of the most popular trimmers, you may have noticed that many beard trimmers are water resistant or waterproof, so they can be used in the shower or cleaned under running water.
Unless the vacuum trimmer you purchase indicates that you can do so, do not expose your vacuum beard trimmer to running water. The vacuum section can expose the internal components of the trimmer to water, which could prevent it from working.
Most vacuum beard trimmers have a set of removable blades that detach from the body of the trimmer and can be rinsed separately.
Although you can use your new beard trimmer to trim hair other than your beard and mustache, it is not recommended.
The blades on a beard trimmer are specifically designed to cut beard hair, which has a different consistency than your hair. Beard hair tends to be thicker individually, but less dense overall and a beard trimmer is not normally equipped to cut a full head of hair.
However, if you're considering using your beard trimmer to trim your pubic hair, you should be fine because, strange as it may seem, the hair in your private areas looks more like your beard than your facial hair.