Who doesn't want to keep their hair trimmed? Philips has a full range of beard trimmers for you to choose from. But how do you make the right choice among all these models?
The Barber compares the different Philips beard trimmers, to help you find the best machine for your hair and needs.

Discover without further delay our ranking of the best Philips beard trimmers!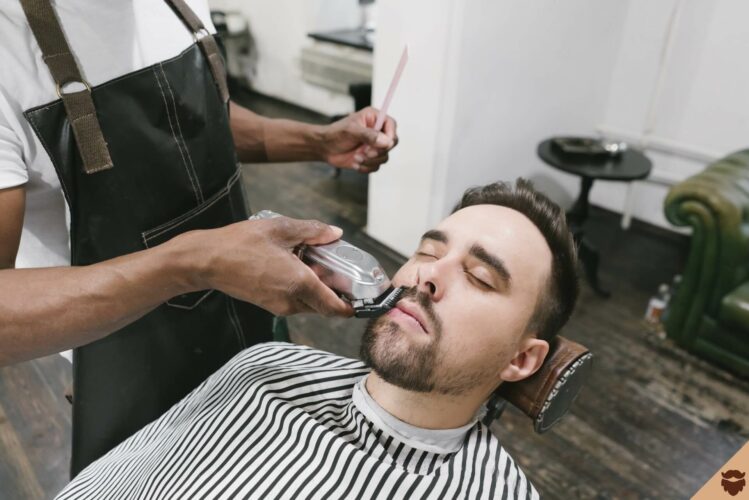 Here are the ranges presented in this comparison:
Philips OneBlade beard trimmer
Tired of constantly replacing disposable razors or struggling to get a close shave with bulky electric models? Philips Oneblade has everything you need for a smooth, effortless shave.

With options for face and body, as well as trimming and styling capabilities, these electric shavers can tackle any hair length with ease. But it's not just about convenience - the Oneblade line also offers a sleek, modern design that's sure to enhance any bathroom countertop.

Say goodbye to razor burn and hello to the ultimate shaving solution with Philips Oneblade.
My Philips OneBlade selection
Promotion
Philips QP2630/30
This versatile razor can be used for the face, head and body, making it a great all-in-one grooming solution. The shaver comes with 2 blades, 4 beard shoes and 1 body shoe.
Philips QP2530/30
This shaver has four clip-on beard blades, making it easy to get a close, even shave every time.
Philips QP2620/20
This versatile tool can accommodate all hair lengths and comes with 4 attachments for cutting, styling and shaving.
Philips QP6520/30
This versatile shaver features a height-adjustable shaving head (14) that allows you to customize your shave to suit your needs.
Philips Beard Trimmer 3000 Series
Are you tired of shaving with a traditional razor and suffering from painful cuts or irritation? If so, the Philips 3000 Series electric shavers may be just what you're looking for.
This line offers heads that provide a smooth shave every time. You can cover larger areas in less time. And let's not forget convenience - just charge your shaver and it's ready to go anytime, anywhere.
Perfect for men on the go, the Philips 3000 Series is the ultimate solution for a clean, worry-free shave.
My Philips Series 3000 selection
Promotion
Philips MG3720/15
This versatile trimmer comes with eight attachment combs, so you can easily create the look you want.
Philips BT3216/14
This powerful trimmer can handle all beard lengths, from short beards to long, luxurious manes. With 20 different length settings, you can create the look you want.
Promotion
Philips BT3206/14
The Philips Series 3000 beard trimmer allows you to trim your beard evenly with 10 different lengths. It's easy to select and lock in the desired length with a single click.
Philips Beard Trimmer 5000 Series
Looking for the ultimate shaving experience? Look no further than the Philips 5000 series. These electric shavers offer 360-degree coverage for a close, comfortable shave every time.

Not only are they 100 % waterproof, but some models even have a special nose shaving head for hard to reach areas.

If you're looking to upgrade from the 3000 series to the 5000 series, this is the obvious choice for a superior shave. Why settle for less when you can have the best?
My Philips Series 5000 selection
Promotion
Philips BT5515/15
The mower features a dynamic pro cutting guide that makes it easy to use and ensures a smooth, even cut.
Promotion
Philips HC5632/15
With its powerful motor, the Philips HC5632/15 hair and beard trimmer can easily handle all types of hair and beard.
Philipd BT5200/16
With its dynamic cutting guide, this trimmer is designed to provide a precise cut for even the toughest hairs. Plus, it's waterproof and cordless, making it easy to use in the shower or on the go.
Philips Beard Trimmer Series 7000
These electric shavers give you a smooth shave in every direction. And with SteelPrecision blades, each stroke leaves your skin smoother than before. Plus, the waterproof design allows you to shave in the shower or with foam for added comfort.
And for delicate areas like the nose and ears, some models even offer specialized shaving heads.
So enhance your shaving routine with the Philips 7000 series and never miss a spot again.
My Philips Series 7000 selection
Promotion
Philips MG7745/15
With its 14 attachments, it can be used to trim facial, head and body hair. It also includes a nose and ear trimmer for complete grooming.
Promotion
Philips Norelco Multigroomer MG7750/49
This trimmer comes with 23 pieces to trim your beard, head, body and face. You don't need blade oil for this trimmer, so it's easier to maintain than other trimmers on the market.
Philips BT7500/15
This trimmer has a vacuum system that collects the cut hair, so you don't have to clean up after yourself. Plus, with its fine-tuning feature, you can get the exact cut you want, every time.
Philips Beard Trimmer Series 9000
Tired of struggling with difficult, uneven shaves? Look no further than the Philips 9000 series, a line of high-quality electric shavers.
Advanced precision technology provides a closer shave, while the sensor guides your technique to reduce the number of strokes. The razor adapts to your unique beard and provides optimal glide for better skin protection.
Enhance your shaving routine with the Philips 9000 series and enjoy a smooth, comfortable shave every time.
My Philips Series 9000 selection
Promotion
Philips BT9000 Prestige
This unique clipper features SteelPrecision technology to ensure a perfect, even cut every time.
Philips BT9810/13
With 20 length settings, it's easy to find the perfect look for your facial hair. SteelPrecision blades ensure that every hair is cut perfectly, and the ergonomic design ensures a comfortable grip during use.
Promotion
Philips MG9720/90
With 13 different attachment heads, it offers a wide range of styles to choose from, so you can always find the look that works for you. The OneBlade Face and Body attachment is perfect for trimming facial or body hair, and the precision trimmer attachment is ideal for detail work.
Philips hair and beard trimmer
Tired of constantly switching between hair clippers and beard clippers? Look no further than the Philips trimmer, designed specifically for facial and head hair.

With adjustable length combs, it's easy to get the right cut for your specific style. The rounded tips are comfortable and create smooth lines without irritation. Its cordless design also allows for maximum versatility in your grooming routine.
Promotion
Philips MG7745/15
The Philips MG7745/15 hair clipper is a versatile and practical tool for achieving any style you desire. With 14 attachments, it has everything you need to create any look, from a simple cut to a more complicated style.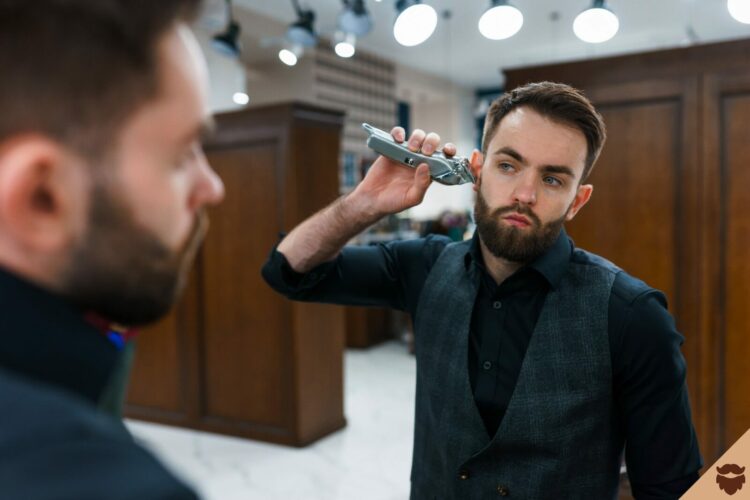 What features do Philips beard trimmers offer?
The Philips line of beard trimmers offers a range of options for every man's grooming needs.
Beard and body
Say goodbye to nicks and cuts caused by using non-specialized clippers on sensitive areas like your chest and underarms.
Philips beard trimmers are exactly what you need for total grooming satisfaction.
Beard and hair
Designed with dual cutting technology, Philips clippers feature twice as many blades for a faster, smoother shave or cut. The adjustable comb makes it easy to customize the length, making it perfect for styling any type of hair or facial hair. Plus, the self-sharpening blades ensure a consistently clean cut.
Waterproof
When it comes to hair clippers, there's no need to worry about water damage with Philips. Their clippers are completely waterproof, allowing for easy cleaning and the freedom to use them in the shower.
Suction system
If messy cleanup is your biggest pet peeve after a haircut, Philips clippers may be the solution for you. Some models come with a built-in vacuum system that sucks up hair while cutting, so you can have a clean workspace and not leave hair on the floor and sink.
Laser guide
This innovative technology uses a laser light to guide your cutting technique to ensure an even and precise cut. Not only does this save time by reducing the number of passes needed, but it also reduces hassle and frustration.
Philips beard trimmers are durable and of high quality
If you were still hesitating before buying a Philips hair clipper for maintain your facial hairyour hair or your body: don't hesitate any longer!
Their models are excellent, affordable and above all very well supplied with accessories. Powerful and functional, I highly recommend the Philips models to all bearded people: young and old.
Frequently asked questions
There is no one model that is really "better" than another, although I would advise you to go for the entry level of the brand.
In fact, you should choose a lawnmower that :
Meets your needs and hair type
Respects your budget
Includes (only) the extra items and accessories you don't have!