Investing in a lawnmower is great. Maintaining it and keeping it at its best is even better!

If you want to give your old lawnmower a new lease on life or have purchased one of the best beard trimmers available on the marketis that you want to keep it over time.

To keep it in good shape, it will be necessary to clean it frequently and lubricate the blades. To go further, you can disassemble it for a thorough wash. Let's go for the tutorials!
Maintain your beard trimmer in two actions: clean and lubricate
In short, I regularly advise you to :
Clean your hooves and mower
Remove hair and particles from the cutting head
Oil the areas where the blades rub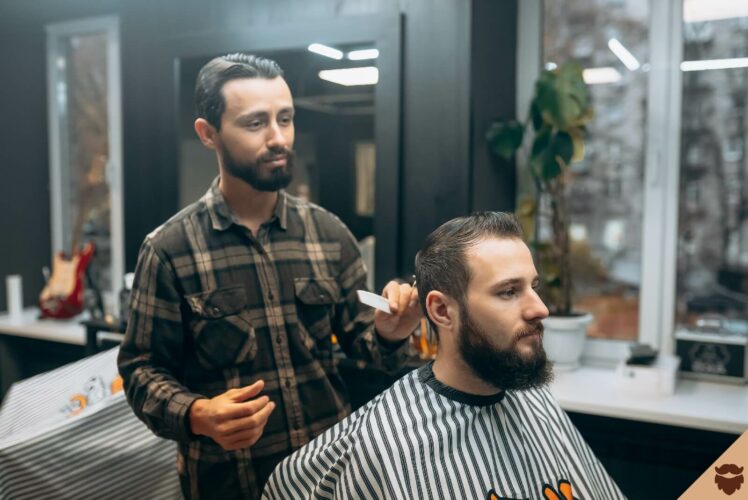 How to clean and wash your lawnmower?
Over time, hair and bristles build up on the blades. This makes them less efficient and causes various problems with your clippers. It would be a shame to let it wear out when you can make it last over time, even give it a second life!

Thus, whether it is for hygiene or for performance, it is important to clean your mower properlyand from top to bottom, please!

To do this, you only need to follow a few steps:

Remove the cutting head from the body of the clipper and brush out any hair that has accumulated. A dry brush or small brush works well for this.
Oil the friction areas of the blades with a lubricating oil. This will keep them moving smoothly and prevent wear.
Clean the body of the trimmer with a damp cloth. This will remove any hair or debris that clings to it.
Store your mower in a safe place when not in use. A drawer or cabinet works well, but make sure they are out of reach of children and pets.
To go further, read our tutorial for washing your lawnmower !
Original Syprin : Hair and Beard Trimmer Cleaner
The Original Syprin is simply the fastest and easiest way to clean your hair and beard clippers.

This best-selling professional cleaner is used daily by thousands of salons worldwide, and can be used on all types of razors and electric clippers.

Its universal application makes it easy to use and its professional grade cleaning power ensures that your beard and hair clippers will always be clean and in perfect condition.
Promotion
Brush and cleaning brush
These tools are designed to remove dust, hair and other debris from your hair and beard clippers.
The brush is convenient and easy to use. Just rub it on your razor after each use, and you're done! It's the perfect tool to keep your clippers clean.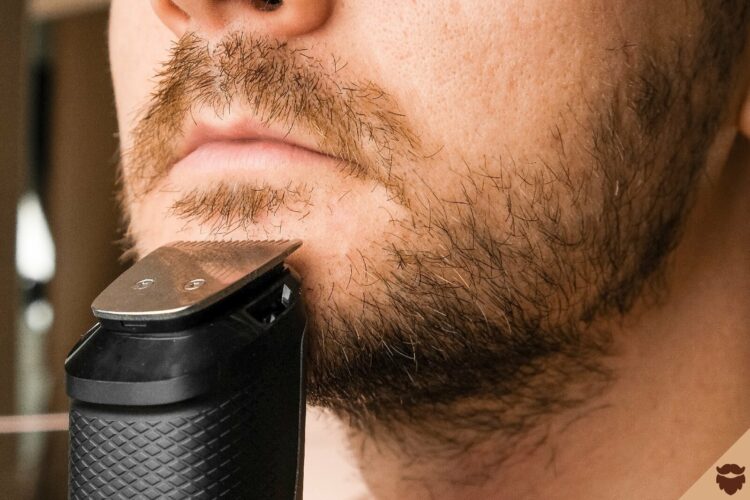 How to lubricate your electric lawnmower?
Lubricating your blades is extremely helpful in preserving your mower from aging and keeping it at peak performance!

With a good lubricating oil, the benefits are many:
Keeps the blades sharp
No rust or corrosion
Lubricated mechanism and reduced friction
Here's how to lubricate your mower with oil:
Remove the blade guard. Be sure to rinse the blades thoroughly with water to remove any hair that may be trapped. It is important to ensure that your mower is waterproofto avoid any problems.
Put a drop of lubricant between the center and end blades of the clipper. Run it for a few seconds. This will help keep the blades sharp and prevent them from rusting.
Apply the oil evenly to the blades with a clean cloth.
It is important to wipe off any excess oil before storing. Excess lubricant can attract dust and other debris, which can lead to blockages and other problems. By taking a few seconds to wipe off the excess now, you can save yourself a lot of hassle later!
To go further, here is our tutorial to lubricate your lawnmower !
Wahl: An oil to keep your razor blades sharp
If you've ever used a beard trimmer, you know that sharp blades are essential for a comfortable shave.
Wahl beard trimmer oil is specially formulated for this purpose.
Regular use of this oil will help you to :
Keep your blades sharp and precise.
Enjoy a more pleasant shaving experience.
Promotion
Oster: Universal lubricating oil for maximum efficiency
Looking for a reliable lubricating oil for your beard trimmer? Look no further than Oster Universal Lubricating Oil! This 118ml dropper bottle is perfect for keeping your clipper blades and bearings lubricated for maximum efficiency.

Refined white mineral oil is of the highest purity and approved as a lubricant by the USDA.

When used regularly, it will maintain a light film of oil between the upper and lower parts of the blades, keeping your mower running like new.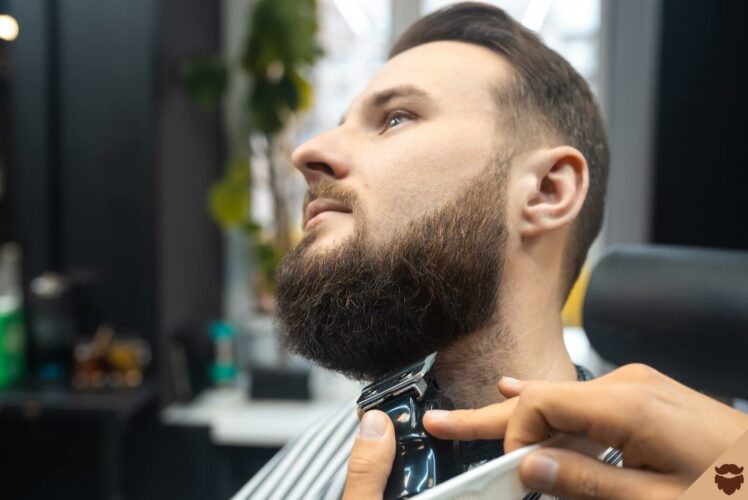 Maintenance of the mower
Because maintaining your lawnmower is not just a matter of giving it a thorough wash and lubrication, you may need to file/sharpen the teeth or disassemble it to access the mechanisms.

If you don't know how to change the blade or how worn it is, here are some answers to your maintenance questions!
How to file the teeth of a lawnmower?
Remove the blades from the mower,
Get a sharpening stone, usually from the hardware section of a home improvement store,
With one side of the blades positioned at 30°-45° to the stone, move back and forth (not the other way around),
Repeat for the other side of the blades and then reassemble your blades on the mower.
To go further, here is the tuto in pictures.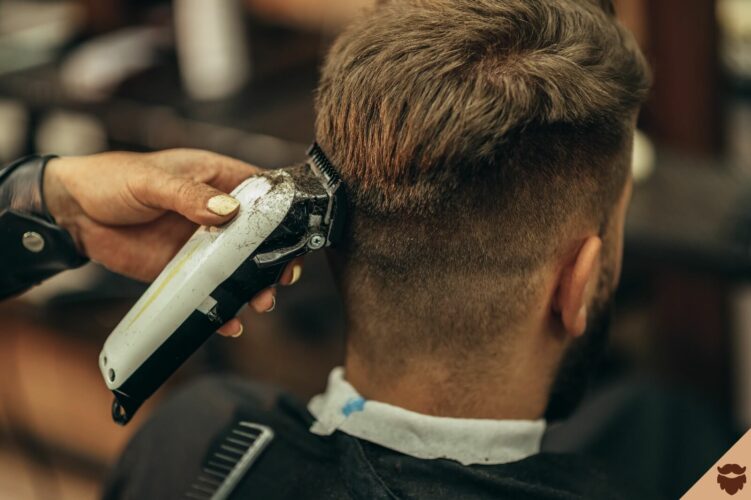 How to disassemble and reassemble a lawnmower?
The disassembly and reassembly of a lawnmower varies depending on the brand and model used. So, I've made a generic tutorial that will be useful for a lot of mowers.

Keep in mind that it is best to :
Consult the user's manual in paper version or on the Internet (a small Google search)
Watch an explanatory video of a bearded man who has already performed the operation
Take it to a professionalIf you are not sure how to proceed

To disassemble your mower:
Take pictures of the current condition of the mower and note the order in which you disassemble the components,
Using a screwdriver, loosen the screws that are located near the blade and/or on the mower body,
Remove the blade and access the interior of the mower by unclipping the mechanism.
To reassemble your mower:
Starting from the last dismantled element, replace the elements one by one, paying attention to the possible clips and springs
Screw all the screws back in the right place
Check the operation of your mower
In any case, if you are not sure of the procedure to follow, be very careful or take it to a professional. Disassembling your lawnmower may render it non-functional.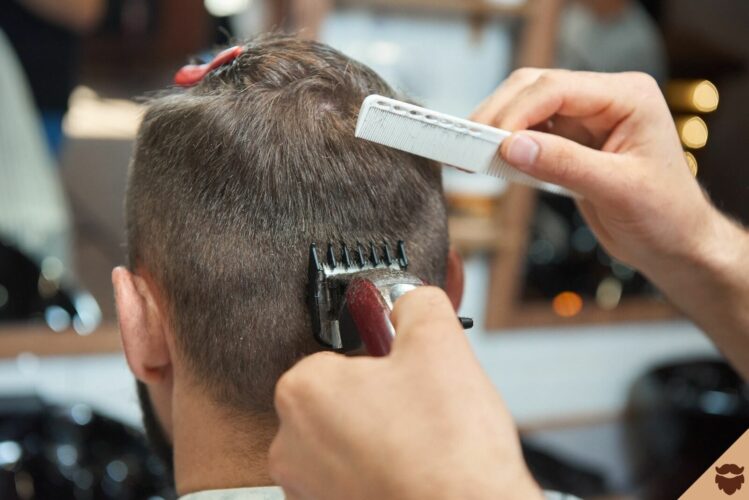 Maintain and keep your lawnmower in good health: essential!
If you ask me, investing in a lawnmower and not maintaining it is a real mistake. It's like buying a car and not doing the necessary repairs.

By maintaining your equipment, you will give it a long life and the same performance as when you bought it (see better).

In short, wash your clippers, clean the blades and lubricate the friction areas: your clippers and your skin, hair and beard will thank you.
Frequently asked questions
Depending on your blades, there is a "wear indicator": the blades change color slightly as they wear. If not, you will notice that the blades of your lawnmower are dead when you have cleaned and lubricated them and yet they no longer cut properly.
I recommend that you lubricate the blades of your lawnmower once or twice a month depending on your usage. This will keep your blades in top shape!