Moisturizing, nourishing, softening, soothing, regenerating... Jojoba oil is a natural beauty ally which applies equally well to on the skin than on the beard and hair.
Ce n'est donc pas un hasard si on la retrouve dans beaucoup de compositions à base d'huiles de barbe. Découvrons ensemble l'utilisation de l'huile de jojoba sous toutes ces formes…
The choice of the BarberDuWeb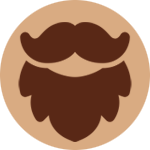 The opinion of the BarbierDuWeb
Je conseille grandement l'huile de Jojoba pour la barbe car elle fait un excellent soin et apporte de nombreux bienfaits. C'est un atout beauté quasiment indispensable pour votre barbe : elle redonnera de la vitalité aux poils, fera briller vos poils et aidera même à sa pousse !
Qu'est-ce que l'huile de jojoba ?
This exotic-sounding oil is produced from jojoba seeds. Jojoba is a shrub that grows mainly in South America, it is also called the wild hazelnut tree.
This shrub produces seeds called "beans" or "fines" which are harvested in autumn and cold pressed to collect this precious substance.
Jojoba oil has a particularity: its composition is very similar to that of sebum produced by the human body.
It is rich in fatty acids, vitamins A, D and E, antioxidants and is particularly resistant to rancidity. It also contains unsaponifiable matter (water insoluble matter), which protect the skin and help fight against skin aging.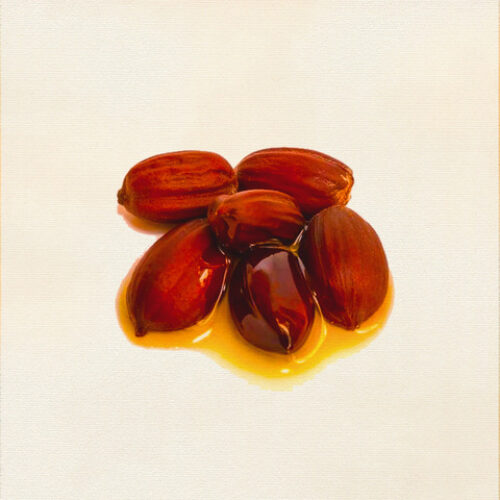 Why use jojoba oil on your beard?
For the beard, jojoba oil offers only benefits:
It exercises a protective role on your hairby giving them a good hydration thanks to these fatty acids in order to prevent them from drying out and breaking.
Big advantage: it penetrates your skin or hair without leaving a greasy film on the surface!
The benefits of jojoba oil on the beard
Jojoba offers many benefits to the health of your beard and skin as it
Prevents dryness of the skin thanks to its hydration; your hairs absorb all the sebum of your skin, which leaves it dehydrated and itchy
Stops the development of bacteria or fungi that can cause skin infection or beard dandruff
Restores hair vitality dry and brittle
Improves their shine and flexibilityto embellishes them
Promotes hair growth thanks to its vitamin and zinc content.
Regulates excess sebumwhich makes your skin less oily while being
ideally hydrated.
You can combine it with other oils for an optimal result!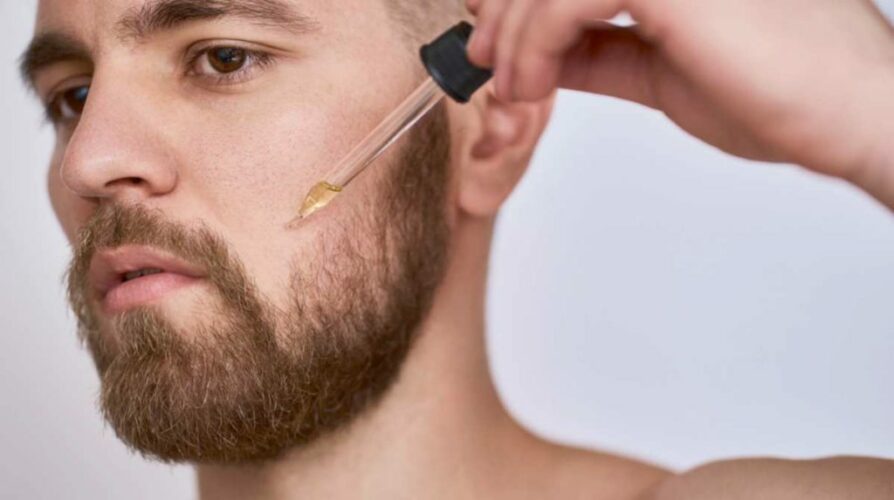 The best jojoba oils for beard
Make sure you always choose a vegetable oil vierge, biologique et pas mélangée à d'autres produits.
L'huile de jojoba est aujourd'hui plus répandue et en plus c'est une huile relatively affordable.
You can find it on the Internet on sites like Amazon, the specialized storesbut also in supermarkets (Auchan, Intermarché...), parapharmacies, or organic stores.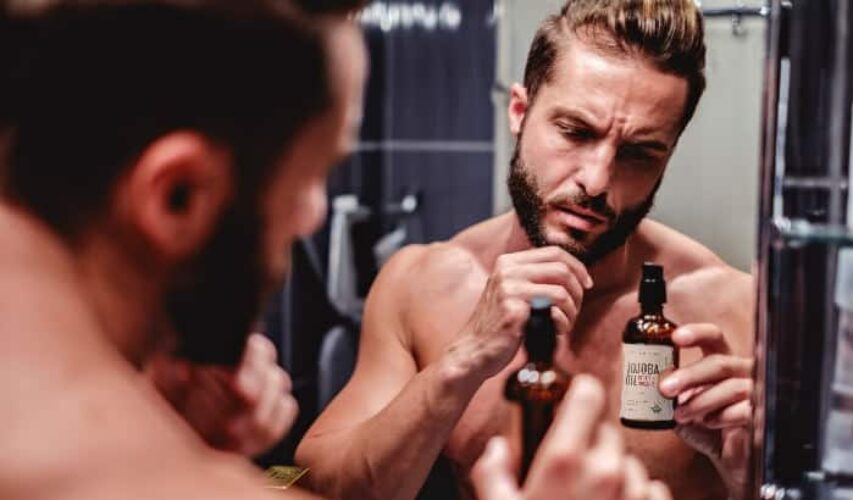 Comment appliquer l'huile de jojoba sur votre barbe ?
First of all, your goatee must be clean: having a healthy skin and beard is essential for optimal care!
To do this, you need to bring a special organic beard shampoo, an organic towel and an organic boar bristle brush.
You'll see: the result will live up to your expectations!
Wash your beard to the special beard shampoo and dry it with a towel
Brush and paint your beard with a beard brush and/or a comb to remove dead skin and detangle it
Pour a few drops of jojoba oil in your hands, rub them together to heat and liquefy the oil and apply it to your beard
Massage gently, apply the oil to the face and neck, lengthwise, and stretch from the roots to the tips.
L'huile de jojoba fait-elle pousser la barbe ?
Bien que l'huile végétale la plus connue pour faire pousser la barbe soit l'huile de ricin, l'huile de jojoba peut aussi aider à faire pousser la barbe. For a perfect combo, mix pure castor oil with jojoba oil.
Please note: la magie n'existe pas, si vos poils ne poussent pas du tout à certains endroits les huiles n'y changeront pas grand chose.
Par contre, si vous avez des zones moins fournies en poils que d'autres, des zones inégales qui vous empêchent d'obtenir la barbe de vos rêves, c'est sûrement à cause des glandes qui produisent le sébum à la base de vos follicules pileux qui doivent être bouchées.
Ces glandes peuvent être obstruées par la saleté, la poussière, ou par le simple fait qu'elles produisent justement trop de sébum.
Pas de panique : l'huile de jojoba est là !
Being an oil that is quickly absorbed by the skin and therefore by the follicles, it will easily clean your clogged pores and start the hair growth again.
Ainsi, vos poils repousseront plus forts et plus épais qu'avant et vous aurez un poil de meilleure qualité.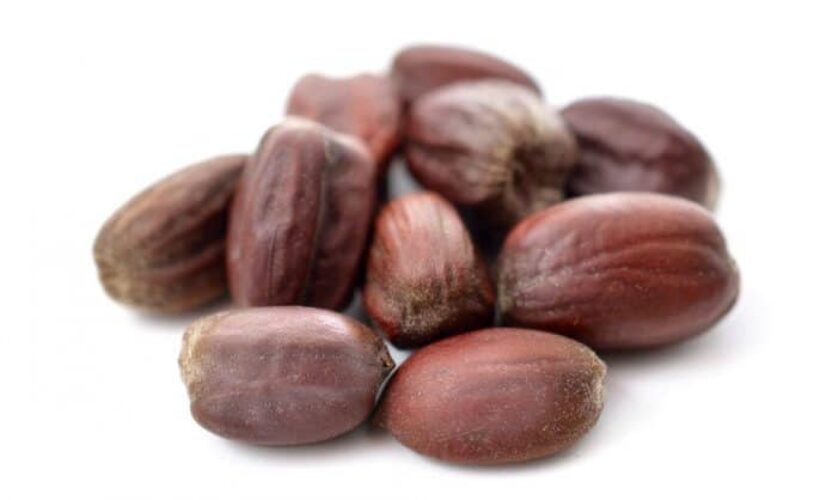 L'huile de jojoba pour la barbe, la peau, les cheveux : une
regenerating substance
Grâce à cet article, vous en avez appris un peu plus sur l'huile de jojoba et des bienfaits qu'elle apporte à votre corps.
We could see that she was a real leader for taking care of your beard, it's a great way to deeply moisturize your skin, protect it from external aggressions, make it stronger, more beautiful and make it grow!
For the hair, you can count on its sebum regulating role and its nourishing, protective and revitalizing effects that make your hair shine.
For the skin, l'huile de jojoba l'apaise et l'adoucie et régule également sa production de sébum, pour une peau de pêche l'huile de jojoba est bien celle qu'il vous faut.
N'oubliez-pas, elle s'associe très bien à l'huile de ricin ou d'autres huiles végétales pour faire pousser les poils.
Sources:
https://www.laboutiqueducoiffeur.com/
https://www.aroma-zone.com/
https://www.doctissimo.fr/
https://passimale.fr/
https://www.compagnie-des-sens.fr
Still have questions about jojoba?
You will find the missing answers below. Otherwise, don't hesitate to contact me!
Oui, l'huile de jojoba convient à tous les types de peau, y compris les peaux sensibles.
L'huile de jojoba a un indice de comédogénicité de 2. En fonction de votre type de peau, les risques d'obstruction des pores sont donc modérément faibles.
L'huile de jojoba est considérée comme tout à safe to use. Nous vous recommandons toutefois d'effectuer d'abord un test épicutané pour vérifier l'absence de réactions allergiques ou de signes de sensibilité de la peau au cas où !