Moisturizing, nourishing, softening, soothing, regenerating... Jojoba oil is a natural beauty ally which applies equally well to on the skin than on the beard and hair.
It is therefore no coincidence that it is found in many compositions based on beard oils. Let's discover together the use of jojoba oil in all its forms...
The choice of the BarberDuWeb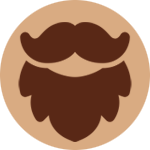 The opinion of the BarbierDuWeb
I highly recommend Jojoba oil for the beard because it makes an excellent care and brings many benefits. It is an almost indispensable beauty asset for your beard: it will restore vitality to the hair, make your hair shine and even help it grow!
What is jojoba oil?
This exotic-sounding oil is produced from jojoba seeds. Jojoba is a shrub that grows mainly in South America, it is also called the wild hazelnut tree.
This shrub produces seeds called "beans" or "fines" which are harvested in autumn and cold pressed to collect this precious substance.
Jojoba oil has a particularity: its composition is very similar to that of sebum produced by the human body.
It is rich in fatty acids, vitamins A, D and E, antioxidants and is particularly resistant to rancidity. It also contains unsaponifiable matter (water insoluble matter), which protect the skin and help fight against skin aging.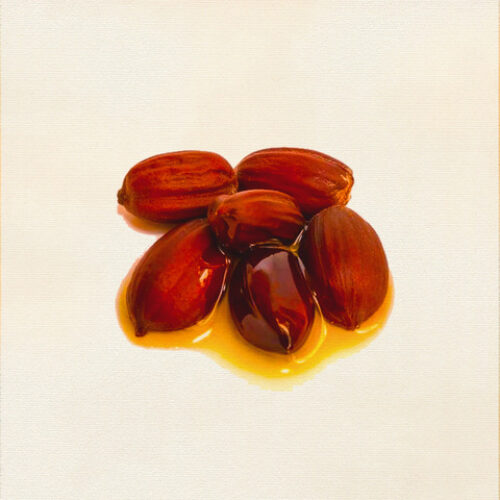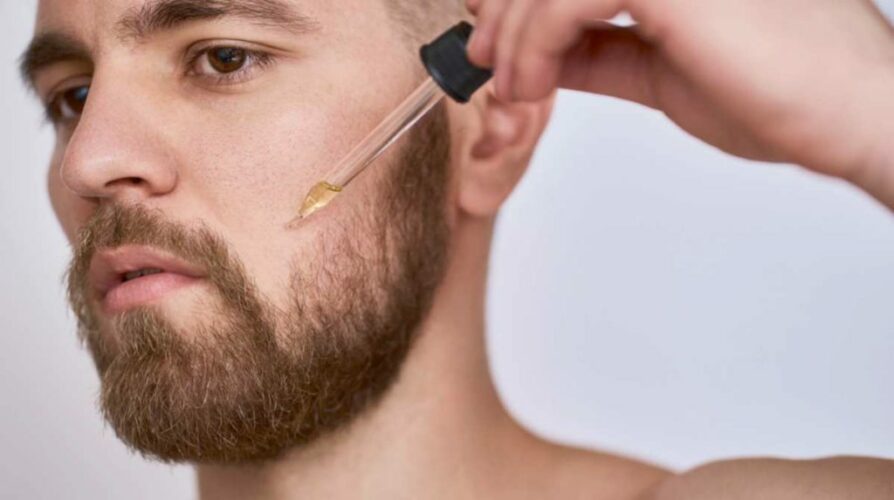 The best jojoba oils for beard
Make sure you always choose a vegetable oil virgin, organic and not mixed with other products.
Jojoba oil is now more widespread and moreover it is an oil relatively affordable.
You can find it on the Internet on sites like Amazon, the specialized storesbut also in supermarkets (Auchan, Intermarché...), parapharmacies, or organic stores.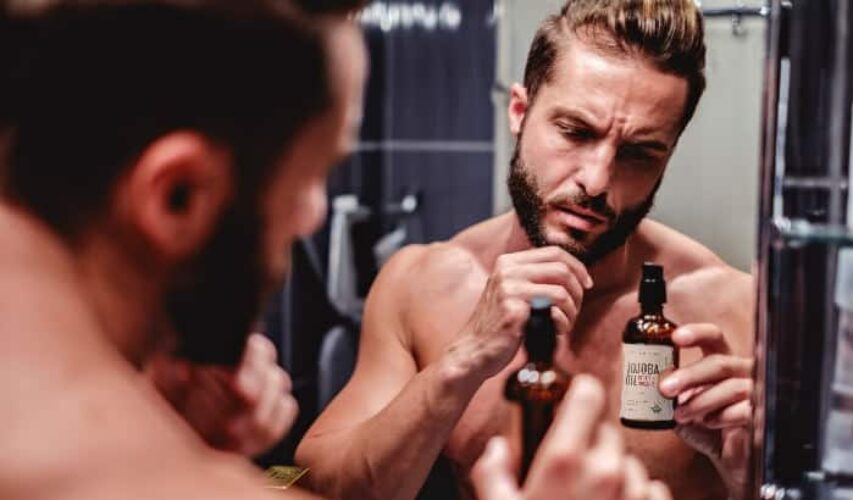 How to apply jojoba oil to your beard?
First of all, your goatee must be clean: having a healthy skin and beard is essential for optimal care!
To do this, you need to bring a special organic beard shampoo, an organic towel and an organic boar bristle brush.
You'll see: the result will live up to your expectations!
Wash your beard to the special beard shampoo and dry it with a towel
Brush and paint your beard with a beard brush and/or a comb to remove dead skin and detangle it
Pour a few drops of jojoba oil in your hands, rub them together to heat and liquefy the oil and apply it to your beard
Massage gently, apply the oil to the face and neck, lengthwise, and stretch from the roots to the tips.
Does jojoba oil make my beard grow?
Although the most well-known vegetable oil for growing beards is castor oil, jojoba oil can also help grow beards. For a perfect combo, mix pure castor oil with jojoba oil.
Please note: there is no such thing as magic, if your hair doesn't grow at all in certain places, oils won't change much.
On the other hand, if you have areas with less hair than others, uneven areas that prevent you from getting the beard of your dreams, it's probably because the glands that produce sebum at the base of your hair follicles must be blocked.
These glands can be clogged by dirt, dust, or by the simple fact that they produce too much sebum.
Don't panic: jojoba oil is here!
Being an oil that is quickly absorbed by the skin and therefore by the follicles, it will easily clean your clogged pores and start the hair growth again.
As a result, your hair will grow back stronger and thicker than before and you will have a better quality hair.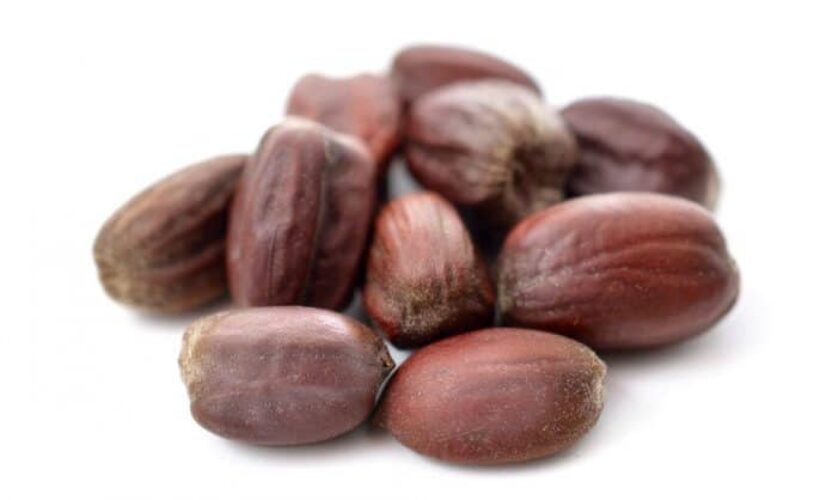 Jojoba oil for the beard, skin and hair: a
regenerating substance
Thanks to this article, you have learned a little more about jojoba oil and the benefits it brings to your body.
We could see that she was a real leader for taking care of your beard hair, it's a great way to deeply moisturize your skin, protect it from external aggressions, make it stronger, more beautiful and make it grow!
For the hair, you can count on its sebum regulating role and its nourishing, protective and revitalizing effects that make your hair shine.
For the skinJojoba oil soothes and softens the skin and also regulates its sebum production. For a peachy skin, jojoba oil is the one you need.
Don't forget, it goes very well with castor oil or other vegetable oils to grow hair.
Sources:
https://www.laboutiqueducoiffeur.com/
https://www.aroma-zone.com/
https://www.doctissimo.fr/
https://passimale.fr/
https://www.compagnie-des-sens.fr
Still have questions about jojoba?
You will find the missing answers below. Otherwise, don't hesitate to contact me!
Yes, jojoba oil is suitable for all skin types, including sensitive skin.
Jojoba oil has a comedogenic index of 2, so depending on your skin type, the risk of pore clogging is moderately low.
Jojoba oil is considered to be a very effective safe to use. However, we recommend that you first perform a patch test to check for allergic reactions or signs of skin sensitivity just in case!