It may not seem like it at first, but aftershave is one of the most important products in your grooming routine.

Indeed, your skin is attacked and irritated after shaving. The oil will moisturize the skin, lubricate the hair and eliminate dead cells.

As you can imagine, there are dozens of aftershave oils and it can be difficult to choose the right one for YOUR use.

In this article dedicated to aftershave oils, you will discover what they are, what the most famous ones are made of and especially which ones are the best for YOUR beard.
What is aftershave oil?
As its name indicates, the after-shave is used after the passage of the razor, once the skin is clean and smooth.
Indeed, whatever the instrument used - manual razor, electric razor, shavette... - the blade irritates the skin and damages the pores.
To relieve these sensations, aftershave has many interests and will be very useful to take care of your skin. Indeed, aftershave oils for beards are one of the most effective tools to moisturize and protect the skin.
They prevent your skin from drying out and even help reduce the appearance of fine lines and wrinkles. This will protect your skin from external aggressions and reduce the risk of infection.
The aftershave is therefore an important part of men's grooming.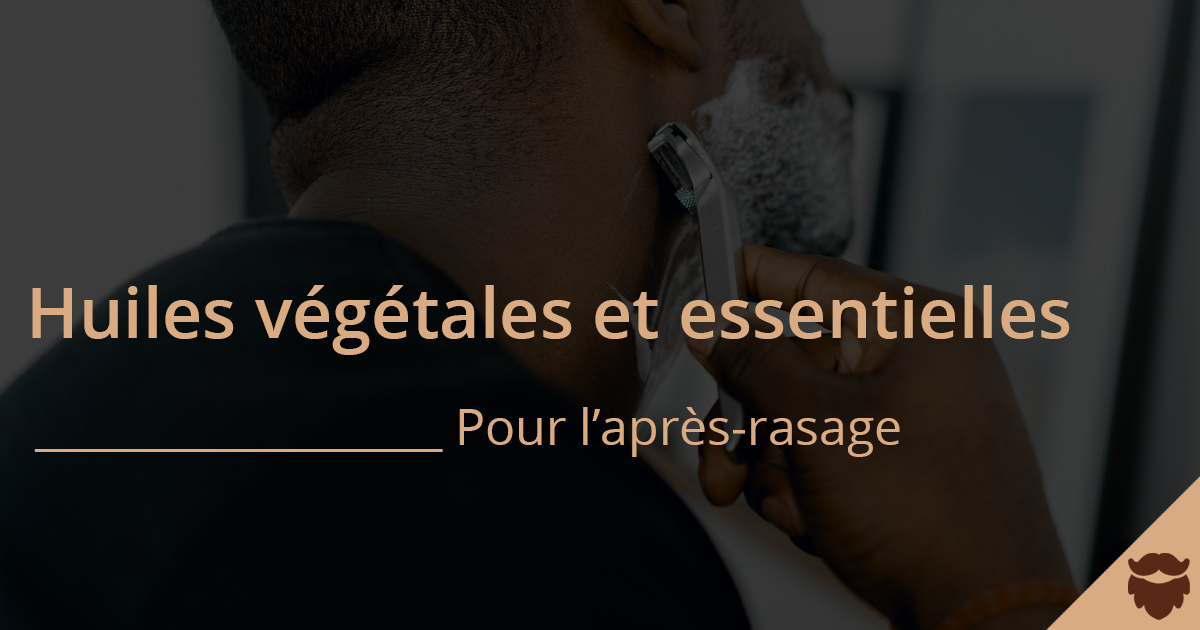 The best aftershave oils for a moisturized beard and skin
For simplicity, we will divide the aftershave oils into two categories:
Vegetable oils
Essential oils
Thus, you will be able to have a better idea of the different benefits of each of them and especially of their uses:
Dry skin,
irritations,
buttons,
redness...
After-shave vegetable oils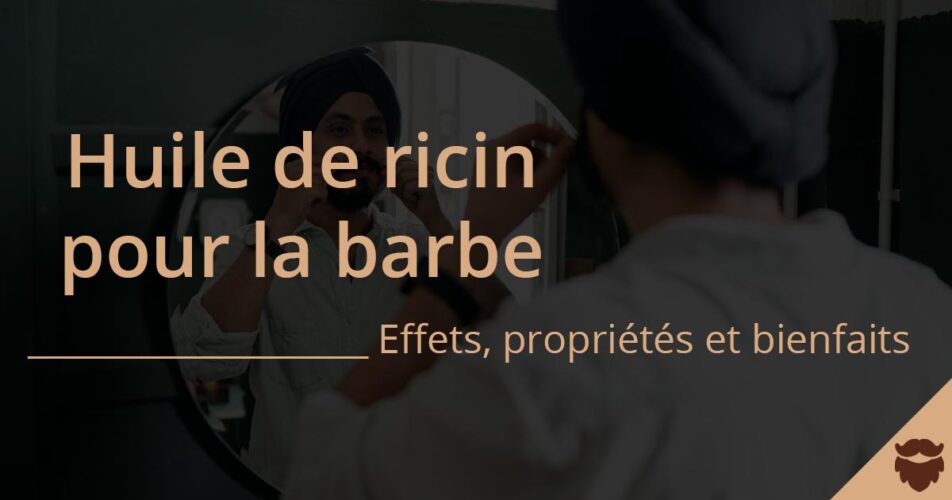 Castor oil: excellent in every way, especially for after shave!
I think that it is almost useless to present the castor oil for the beard. Its benefits are so numerous that to mention them here would lengthen your reading time by at least 10 minutes!
In short, it will be one of the best choices to moisturize and protect your skin after shaving. In addition, it will help your beard to grow and reduce the appearance of dandruff.
To read: Where to find castor oil?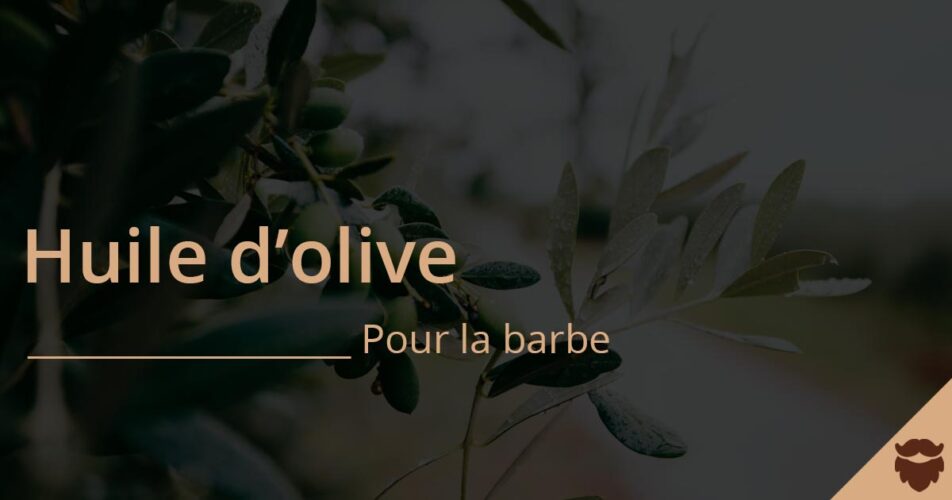 Olive oil: moisturizes sensitive skin
The olive oil is excellent in after-shave because it hydrates and tolerates sensitive skin. One can even say that it acts like a moisturizer.
As a result, it is frequently used as a natural moisturizer to help people suffering from skin conditions such as eczema and psoriasis.
Olive oil therefore acts as a humectant that helps draw moisture from the air to the skin.
It is very gentle on the skin and does not leave a tight feeling, which is why it is a common ingredient in beard lotions and moisturizing creams.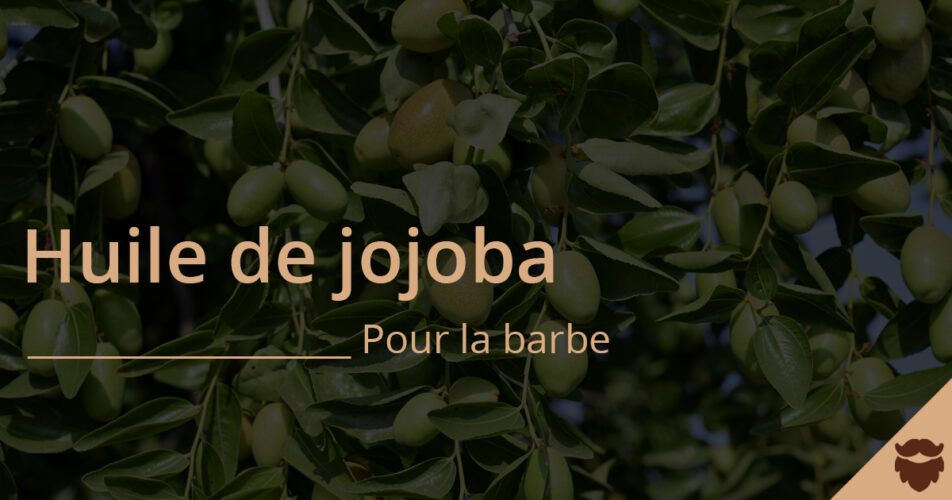 Jojoba oil: excellent in every way!
Jojoba oil is an excellent natural moisturizer that greatly reduces irritation. Unlike most aftershave products that dry out the skin, jojoba oil moisturizes the face while soothing sensitive skin.
Unrefined or cold pressed, it is used in most aftershaves.
Coconut oil: a classic for facial hair
The best thing about thecoconut oil after shaving is that it leaves the skin smooth and soft. And it's also very fragrant!
Its light fragrance will leave your beard feeling fresh.
It makes a natural and highly effective solution to moisturize and nourish your skin after shaving. In addition, coconut oil is safe to use on all skin types and is a safe alternative to chemical-based skin care options.
I especially recommend using coconut oil after shaving for facial hair because it lasts longer than other natural products. It is also easy to apply and leaves no residue behind.
Coconut oil is long-lasting, which means it won't leave you feeling dry or itchy after applying it. It is also suitable for body hair and even hair!
The copper content of coconut oil gives it a powerful antioxidant effect. This analgesic effect is useful to soothe and reduce inflammations.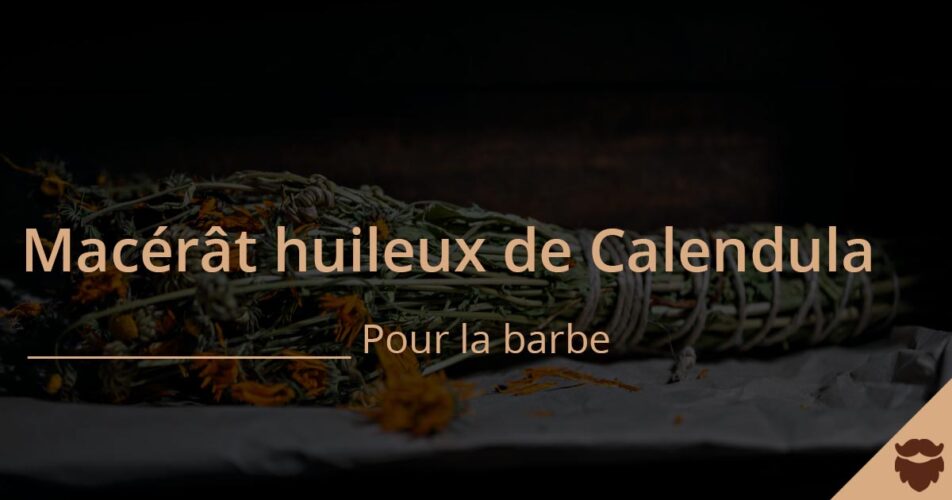 Oily macerate of Calendula for sensitive skin, dryness, soothes and brings softness
Calendula oil macerate (calendula officinalis) is the gentle, soothing and moisturizing treatment par excellence for after shaving.
It soothes and calms the skin while reducing redness and irritation by stimulating collagen production.
This oil is suitable for all skin types, including sensitive and dry skin
The oil contains vitamins A, E, B1, C and D, which are known to fight free radicals and reduce inflammation.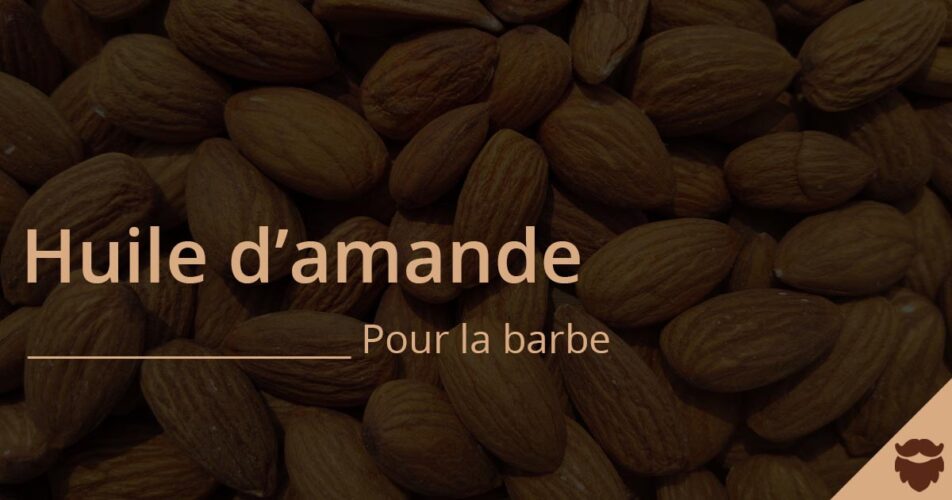 Sweet almond oil: softens and soothes deeply
Almond oil for the beard is very effective in managing the after-shave and keeping the skin smooth and healthy.
It softens the skin in a gentle way and prevents dryness.
It is extremely moisturizing to the skin, but it is not greasy and does not leave any oily residue. It also smells amazing, almost good to eat!
In addition, almond oil has antioxidant properties, which help reduce damage caused by sun exposure. It prevents the formation of free radicals, which are harmful to the health of the skin.
The process of exfoliation and removal of dead skin cells by almond oil helps renew the skin and keep it healthy.
It also provides healthy nutrients to your skin and prevents wrinkles from forming.
It is ideal for skin that is prone to damage or infection due to aging or environmental factors.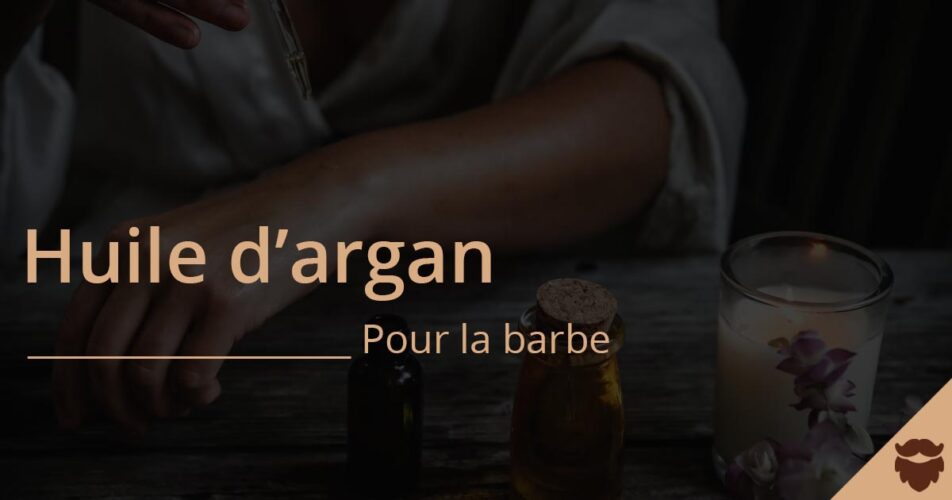 Argan oil: nourishes and regenerates, softens and smoothes the skin and hair
The argan oil for after shave is a moisturizing and rejuvenating oil.
It can be used by men and women to treat very dry and chapped skin.
It is a dense, moisturizing oil that is easily absorbed and is ideal for soothing irritated skin.
Argan oil is powerful and soothing, especially when used on sore skin. When used regularly, this oil has been shown to reduce wrinkles and fine lines by over 50 % and can reduce pore size by over 20 %.
Argan oil is packed with antioxidants, vitamins, minerals and other nutrients that help keep your skin young and supple. It is often used in natural skin care formulas for inflamed or irritated skin.
Argan oil can also be used to improve skin tone and texture.
The essential oils after shaving
The essential oils for after shave are an excellent care thanks to their softening and hydrating effect.
They will also protect your skin from the cold and irritation that shaving can cause.
It is also about protecting it from infection or irritation.
The essential oils you use will depend on several factors, including your hair and skin type.
The essential oils listed below will relieve any pain felt after shaving and moisturize your skin.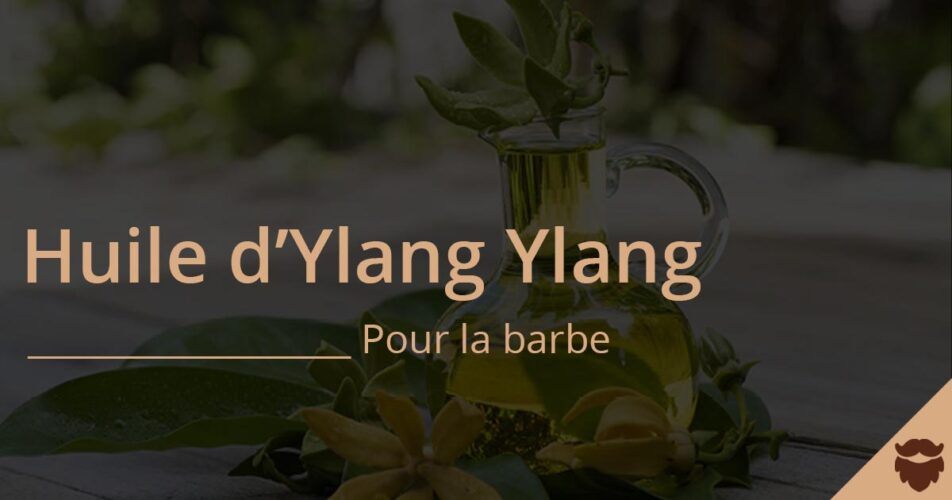 Ylang ylang oil: a miracle product for the beard
Ylang-ylang essential oil for aftershave is a near miracle product, helping to regulate sebum and pH.
Sebum is the oil that lubricates your skin and keeps it from drying out. When your skin becomes dry, it loses its elasticity and becomes flaky.
It is therefore one of the most effective remedies against irritation and acne.
Ylang ylang oil therefore helps to restore a balanced pH level in the skin, allowing it to return to its natural, healthy state.
The aroma of ylang ylang is relaxing and uplifting; it stimulates your senses and clears your mind.
Moreover, the benefits of ylang-ylang oil are numerous: it relieves stress, accelerates healing, eliminates acne and softens the skin.
The oil can be used all over the body, including the face, scalp and hands.
The antibacterial properties of ylang ylang make it useful for preventing infection of minor cuts and abrasions, as well as preventing the growth of bacteria in open wounds.
Video tutorials to make your own after shave oil at home
Do It Yourself videos to make your own after shave oil
Oils and aftershave: questions and answers
Is it better to use oil or lotion for the after shave?
The choice will depend entirely on individual preference and skin sensitivity. The use of an oil after the shaving process is like the icing on the cake, it provides extra protection and softness to the skin.
And like any other product, it is always advisable to test your products on a small area of your skin before using them to ensure that there are no allergies to the ingredients in the products.