Looking for a quality beard trimmer? Braun is a brand not to be overlooked!

Whether you're looking for a trimmer for the perfect beard or for a more casual look, Braun has the right trimmer for you in its 3, 5 and 7 Series. 

In this article, we will introduce you to the different ranges of beard trimmers offered by the brand and highlight the most popular models.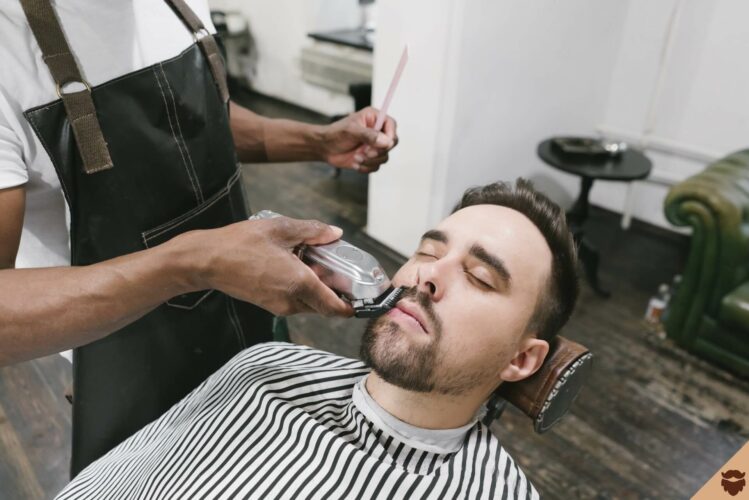 Braun Series 7 beard trimmer
To stay stylish and look sharp, a high-end electric shaver like the Braun Series 7 is an absolute necessity.
This advanced model is not only functional - designed for a close and comfortable shave - but also boasts a modern design and advanced technology.
My Braun Series 7 selection
Braun MGK7220
The Braun MGK7220 beard trimmer is designed to give you the ultimate shaving experience. It is equipped with two adjustable dual function trimming blades that can trim your hair with precision.

You don't need any additional tools or devices, as it is a 10-in-1 trimmer for beard, face, hair, body, ears and nose. Its features include:
Sharp, wear-resistant metal blades.
Innovative self-adjusting motor to adapt to different beard types.
Wet & Dry technology and Li-ion+ battery provide up to 100 minutes of shaving time after only one hour of charging.
Braun Series 5 beard trimmer
Braun Series 5 electric hair clippers for men were designed with the modern man in mind. Efficient and skin-friendly, these products offer first-class comfort and convenience for morning and evening shaving!
My Braun Series 5 selection
Braun MGK5280
The Braun MGK5280 beard trimmer is an exceptionally powerful multi-trimmer that gives you the perfect look effortlessly.

Using the latest German technology, Braun has succeeded in producing an all-in-one wet and dry trimmer with cutting performance unmatched by previous generations.
Uniform and precise cut on 0,5 to 21 mm.
2 adjustable shoes with double function.
9 additional functions including beard, body and hair.
13 length settings with sharp blades.
Promotion
Braun BT5242
The Braun BT5242 electric hair trimmer is a great option for those looking for a quality trimmer. Here are some of its advantages:
39 length settings in 0.5 mm increments for an effortless, close shave
Lifetime sharpened blades for long lasting use
Optimal cutting performance for a clean, efficient shave
In summary, I highly recommend the Braun BT5242 for all bearded men, no matter how long your beard is. It is a quality choice that will allow you to create precise lines and work your contours like a professional barber.
Braun Series 3 beard trimmer
The Series 3 is currently enjoying phenomenal popularity and is one of the top three best-sellers in the field - and when you consider its excellent price/performance ratio, that's no surprise.
My Braun Series 3 selection
Braun MGK3321
The Braun MGK3321 men's beard trimmer kit is the right trimmer for you.
Its advanced design and precision shoe offer 20% less plastic to effortlessly trim fine facial hair like mustache and goatee - or longer lengths like a 3-day beard or long hair.
Larger cutting surface and sharp blades provide a precise and effective cut for all hair types.
A powerful NiMH battery provides 50 minutes of runtime without disrupting your grooming routine.
A precision trimmer to easily trim mustaches, goatees or 3-day beards without additional plastic.
Promotion
Braun MGK3242
With the Braun MGK3242 hair and beard trimmer, adjusting your style is quick and easy. Its high-powered, wear-free blades create a precise cut, no matter what style you're going for, with 13 length settings to help you personalize your look.
Quick and precise cutting and trimming of hair, facial or body hair.
Full control over your hair styles with the ability to draw lines and contours.
100 % water resistant for easy clean up after shaving.
Braun BT3222
The Braun BT3222 offers an ingenious solution for the modern man who is interested in grooming his face.
It has a precision dial with 20 length settings ranging from 0.5mm to 10mm and lifetime sharpened blades that make it easy to cut long or thick hair without pulling. With these features, you can maintain all beard styles, from short to long, without difficulty.
Precision dial for 20 length adjustments in 0.5 mm steps.
Sharp blades.
Main head to create defined lines and sharp edges.
German technology with ergonomic construction.
Promotion
Braun BT3240
The Braun BT3240 is the ultimate in beard trimming technology. With its precision button, dual blades and Gillette Fusion5 ProGlide shaver, it offers superior precision and control that simply can't be replicated by ordinary manual trimmers.
Powerful, wear-resistant blades for easy, hassle-free cutting.
A long-lasting battery that can run up to 80 minutes on a single charge.
A precision wheel that can reach 39 cutting heights between 0.5 and 20 mm.
Fully washable for easy care.
Other interesting models from Braun
Braun hair clippers are known for their impressive engineering, high-performance blades and long-term durability.

In addition to its flagship beard trimmers, Braun offers many other interesting beauty products designed to make your haircutting experience as smooth and efficient as possible.
Promotion
Braun HC5090
This powerful trimmer offers 17 cutting lengths from 3 to 35 mm, and two dedicated shoes for precise styling every time. It also has an ultra-sharp stainless steel blade that ensures a smooth, precise finish, and SafetyLock technology for added safety.


A 40-minute battery life gives you plenty of time to get the look you want.
Several useful accessories come with the product: two cutting guides, a bottle of oil, a cleaning brush and more.
Or:
Braun BT5260
Braun X-Series XT5100
Braun BT5090
What should I buy a Braun beard trimmer for?
A Braun beard trimmer is perfect for taking your facial hair to the next level. Whether you are looking to achieve a sleek and stylish look, experiment with new shapes and contours, or simply tidy up your usual style, Braun trimmers have what it takes!
With precise blades that create contours and details of all kinds, you can be sure that every pass will give you a close shave and long-lasting results.

Featuring advanced technology and high-quality construction, Braun's powerful yet lightweight clippers will help you show off all your best looks to perfection.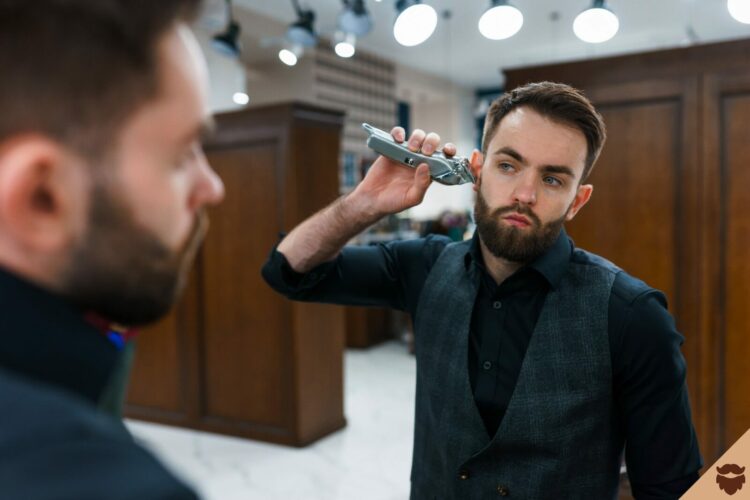 What features do Braun beard trimmers offer?
Braun beard trimmers offer premium features for anyone looking to maintain their facial hair:
All-in-one ideal for trimming beards, body hair, nose and ears,
Waterproof and convenient to use,
Powerful suction system that removes 95% of cut hair during grooming,
Laser guides and long-life battery.
Buy a Braun trimmer and your beard will thank you!
Ultimately, the best Braun beard trimmer for you will be determined by your personal style and needs.

With many options to choose from, there is something for everyone. Whether you're looking for the most advanced and powerful trimmer on the market, or prefer the simplicity offered by economical options, Braun has what you need.
Each of their models has its own set of features and functions that can help make your morning routine easier, with precision cuts and smooth shaves tailored to your needs.
Frequently asked questions
It is difficult to determine which Braun beard trimmer is the "best" one, because it depends on your needs and budget.

However, I would recommend that you go for the mid to high-end models of the brand.

To choose the right mower for you, here are some things to consider:
Your hair type: Choose a trimmer that suits the length and density of your beard.

Your budget: There is a wide range of beard trimmers offered by different brands, with prices ranging from a few dozen euros to over 100 euros. Before making your choice, define your budget and opt for a trimmer that meets your needs without putting you overdrawn.

Accessories and additional elements: some mowers come with accessories such as guide combs or oils for maintain your beard. If you don't need one, don't hesitate to opt for a less equipped mower, which may be less expensive.