To be able to shave anywhere and anytime with a cordless and portable trimmer, isn't that the dream of every bearded man?
These mowers are ergonomic and offer excellent battery life, most of them can be recharged (very) quickly. Some models can even be recharged by USB for even more simplicity...
Let's get started with the guide to the best cordless electric mowers!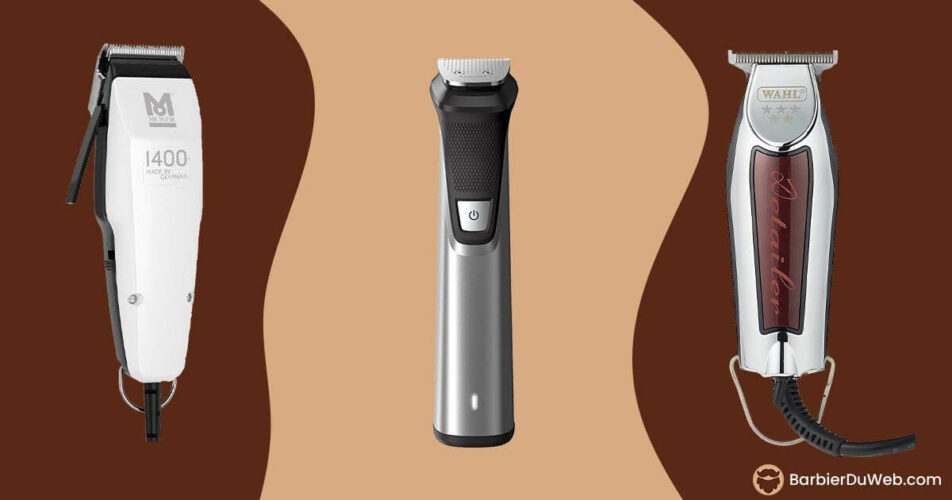 Top cordless beard trimmers comparison
Philips MG7745/15: cordless trimmer for beard, hair and body!
Promotion
Philips MG7745/15: cordless trimmer for beard, hair and body!
If you are looking for THE multifunctional cordless mower, here it is: the MG7745 from Philips has everything you need for a full body shave.
Supplied with 14 accessories, it can trim hair, beard, nose, ears and even testicles!

Its already very worked comfort of use improves with the rechargeable battery on sector and its bag of arrangement for an optimal case.

I highly recommend it as a good investment in terms of a battery powered mower.
Benefits
14 accessories for all your cuts
Waterproof for use in the shower
Body, beard and hair: the total thanks to 8 cutting shoes for all lengths
Good battery life
Comfortable to use and storage case

Disadvantages
Cannot be used while recharging
Imposing and therefore complicated for the precision
Makes a little noise when in use
Braun 7 MGK7220 All-in-One Cordless Electric Trimmer for Men + 8 attachments
Braun 7 MGK7220 All-in-One Electric Trimmer for Men (Beard, Hair & Body) + 8 accessories
Like Philips, Braun has released the MGK7220 for full body use. All-in-one: a close shave with a second shaver included, hair or even ears and eyebrows. You have a rechargeable trimmer in the palm of your hand! Plus, it's waterproof.

The motor adapts its power according to your hair thickness or length, which improves shaving comfort.
The autonomy is very good and it even has a fast recharge!
Benefits
Self-adjusting motor
Gillette ProGlide Fusion Razor included
Can be used underwater
Set of 8 accessories (shoes and cutting heads) and length adjustment on 13 steps
Fast charge and good autonomy

Disadvantages
Less effective on thick and long hair
Little lack of precision but the razor allows a close shave

Wahl - Cordless Magic Clip Trimmer
Wahl - Red and Silver Cordless Magic Clip Trimmer
Wahl is extremely well known for its high-end hair and beard clippers. The Cordless Magic Clip is a true classic of the best cordless clippers on the market. Used by professionals, it is above average in quality (and price).

The Wahl Cordless comes with 8 blades (from 1.5mm to 25mm) and can be used to trim both short beards and longer hair. The only thing missing from this model is the 0 mm shearing which allows you to have a clean shave.
You will be able to recharge it quickly on the mains and even use it at the same time, which makes a real difference from many other models.


Benefits
Professional quality
8 shoes : 1,5mm to 25mm
Beautiful design
Disadvantages
High price (professional product)
Philips QP2630/30 OneBlade Face & Body - the ultimate in ergonomic cordless
Promotion
Philips QP2630/30 OneBlade Face & Body, 2 blades, 4 beard blades, 1 body blade included
Quickly becoming a classic among men's cordless and waterproof trimmers/shavers, the OneBlade is a very useful little accessory.
Its finish and versatility are a strength and it is easy to handle.
I recommend it to men with short beards because it excels particularly in this area. For longer beards, it will be a little more complicated.

Benefits
Ergonomic and mini design
Excellent value for money
Versatile: it can be used everywhere except on the hair!
Has sufficient accuracy for contours

Disadvantages
Replacement blades can be expensive
Not suitable for big beards
Hatteker - a (really) cheap rechargeable multipurpose mower!
Hatteker - a (really) cheap rechargeable beard, hair and body trimmer!
Hatteker is the new kid on the lawn mower block. Its model is very promising and has already won over a good number of users around the world. Its strong point? Its price, which is derisory when you see all the functions it offers!

Cordless, usable on hair, beard or even nostrils, ears and eyebrows, it is simply excellent. Its LED battery display and the fact that it is waterproof make it a safe choice!
Benefits
Can be used on the whole body
Waterproof
12 accessories for a shave on all sizes
Adjustable shoe
LED battery display

Disadvantages
The finish is a little light
To avoid for a good precision
King C. Gillette Style Master - Electric men's beard trimmer with a big autonomy
Promotion
King C. Gillette Style Master - Electric men's beard trimmer with a big autonomy
It's Gillette's turn to present us its multipurpose clipper for men! Equipped with 3 shoes and battery, it allows (on paper) a recharge of 6 months of use. Its "4D" blade is the particularity of this razor: it allows to shave, to make the courses or to mow at the same time. Quite promising!

The head pivots to follow the contours of your face for optimal comfort. It is perfectly suited for use on short to semi-long beards or for shaving your mustache.
Benefits
High performance 4D blade for all applications
Excellent autonomy and battery that does not discharge itself
Fairly close shave
Disadvantages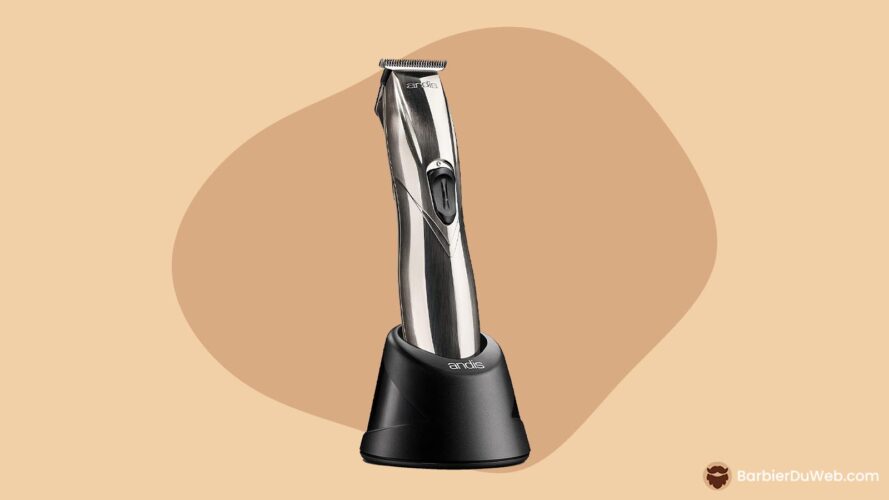 How did I choose the best rechargeable clippers?
To find the best electric clippers available on the market, I :
Scoured the web to collect consumer reviews
Met barbershop owners for professional advice
Analyzed, listed and compared dozens of different models
Consulted tests of hairdressing professionals and beard enthusiasts
Read hundreds of user feedbacks on forums and social networks
Requested advice to my favorite barbershops
Listened to advice of specialized salespeople in stores
Watched videos YouTube of pogonophiles from around the world
After this extensive research, I've compiled a list of electric lawn mowers that stand out and are definitely worth buying.
In my comparison, I present you the top electric clippers to help you make the best choice!
Criteria for choosing a portable electric lawnmower
Functionality and ergonomics
Power adjustable motor, LED display, long battery life... I have compared the best features to present you the ones that are really useful for a quality mowing.
Ergonomics and ease of use are also crucial for a smooth shaving experience.
Power and versatility
A clipper adapted to all types of hair and cuts (curly, disheveledthick, short...) is an essential criterion for purchasing equipment that will be useful for years to come. The power of the engine is important: choose a model capable of mowing quickly and easily!
Accessories included
Accessories (cutting shoes and heads, razors, maintenance oils(e.g., brushes, etc.) are very useful for styling your haircut according to your desires. Close cutting, clipping, contouring: they increase the versatility of your mower tenfold!
Superior quality
When you invest in equipment, you want the best quality. Not a product that will fail you after a year or that doesn't meet your expectations for excellence.
The electric lawnmowers featured in this test are the best in their field. We only offer models that are worth buying!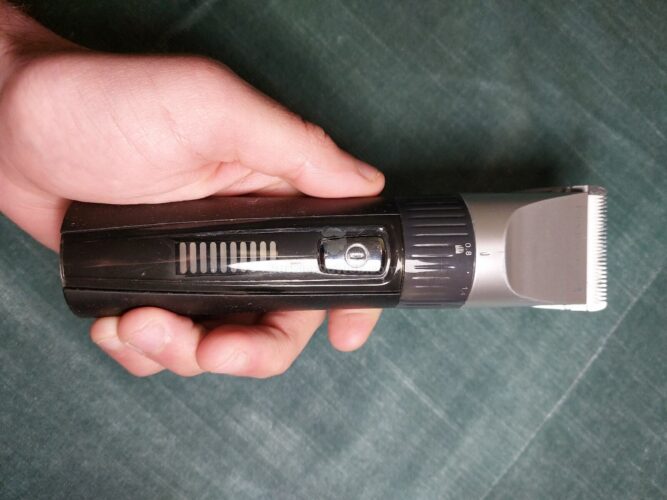 What is a cordless beard trimmer?
A cordless trimmer is a shaving accessory with a battery that powers the motor without the need to plug it into an outlet.
As for phones or your laptop, you will only need to recharge it for about 1 hour (depending on the model) in order to use it anywhere.
On a trip, in the shower or at work between meetings: your rechargeable mower follows you everywhere!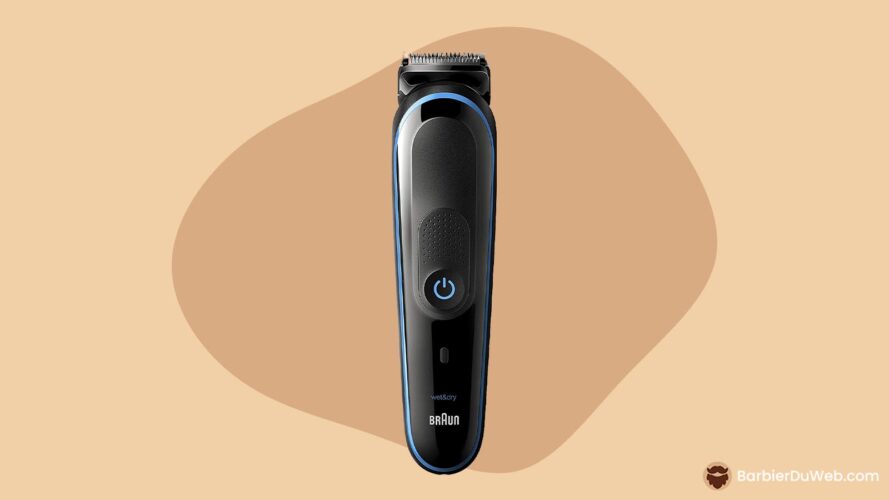 How to choose a battery or rechargeable beard trimmer?
The first criteria that come to mind when talking about a cordless lawnmower are :
The robustness of the battery in time,
Its autonomy once recharged
Its charging speed which must be fast
The means of loadingUSB, mains, special plug...
Then, it is good to pay attention to the power and durability of the motor and the blades used. Of course, we are also aiming at other features such as LED display of the battery or thanks to an indicator light.
Most rechargeable electric clippers for men are completely self-contained. waterproof. This means that you can use it in the shower but also clean it thoroughly with clear water.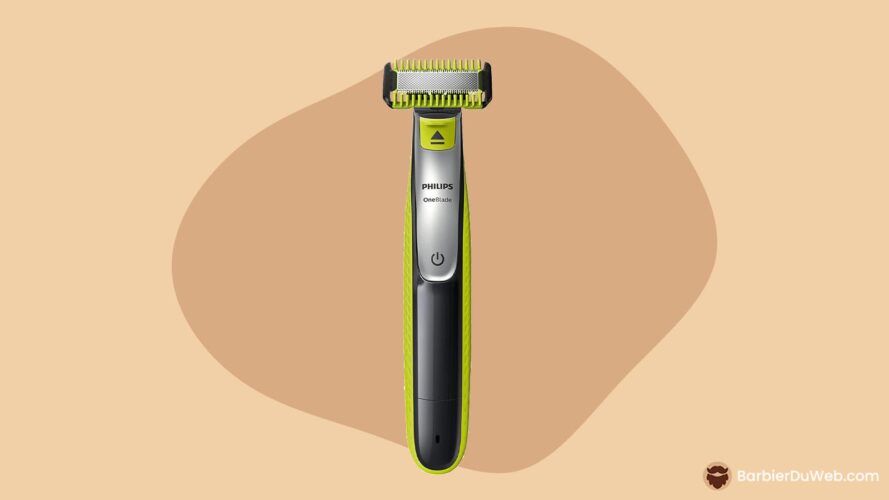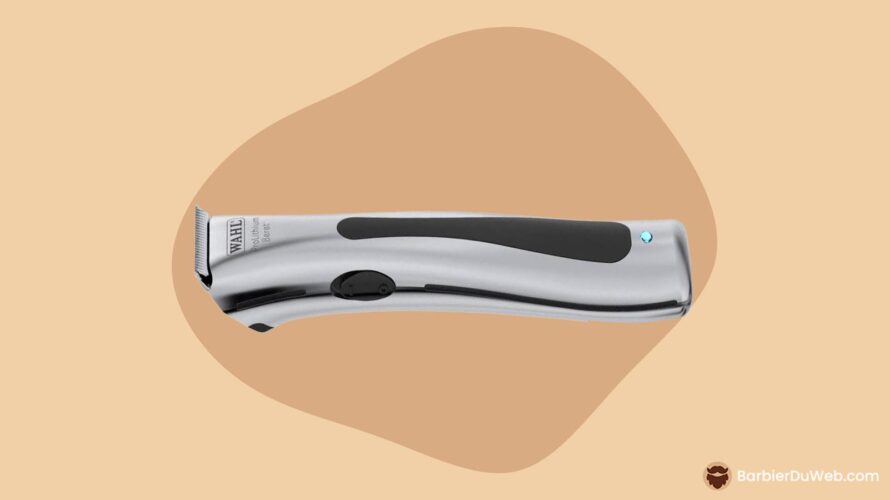 Maintaining your battery operated beard trimmer
Now that you've purchased your new lawnmower, it's time to make the most of your investment by making it last! Indeed, by maintaining and servicing your moweryou will be able to greatly increase its lifespan.

Here's what I recommend you do:
Clean and wash your mower with a special product and adapted brushes to remove a maximum of hairs. Particles are detrimental to its performance and can even wear out the motor, which has to work at full power.
Oil your blades with lubricant to reduce friction between the blades. This will improve its performance, in short it will cut even better than before!
Sometimes a lawnmower stops working or malfunctions, if this is the case : see our guide to lawnmower problems.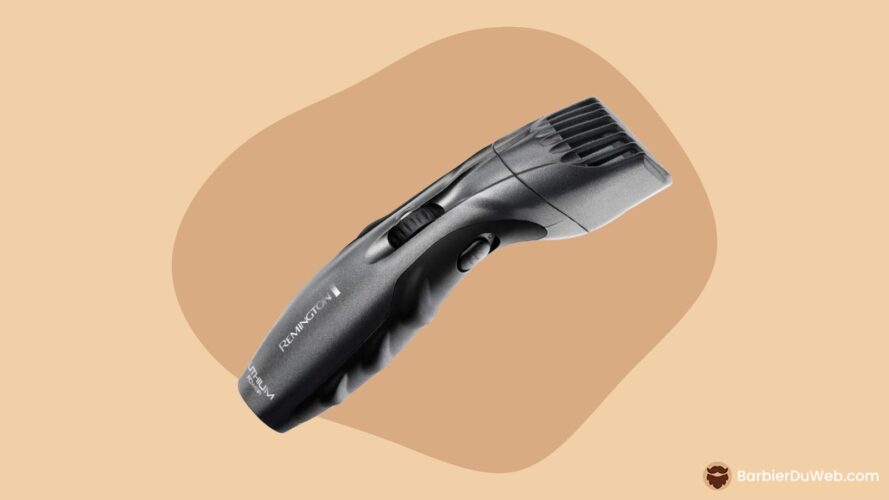 Moisturize and care for your skin, beard and hair after shearing
Trimming your beard is a little aggressive for your skin, especially if you shave (very) short.
Thus, it is customary to use skin care products for men in order to reduce the risk of inflammation, irritation or the appearance of pimples.
Apply products after using the electric mower to avoid this type of problem:
Oils and after shave oils for the beard : it's a bit of a "magic elixir" for the bearded ones
Balms which are a real care for your beard hair
Gel aftershave or foam to soothe
Serums, lotionssprays, creams: to provide the best possible comfort
By using these treatments after trimming your beard, you are sure to have a healthy, strong beard that will perform at its best.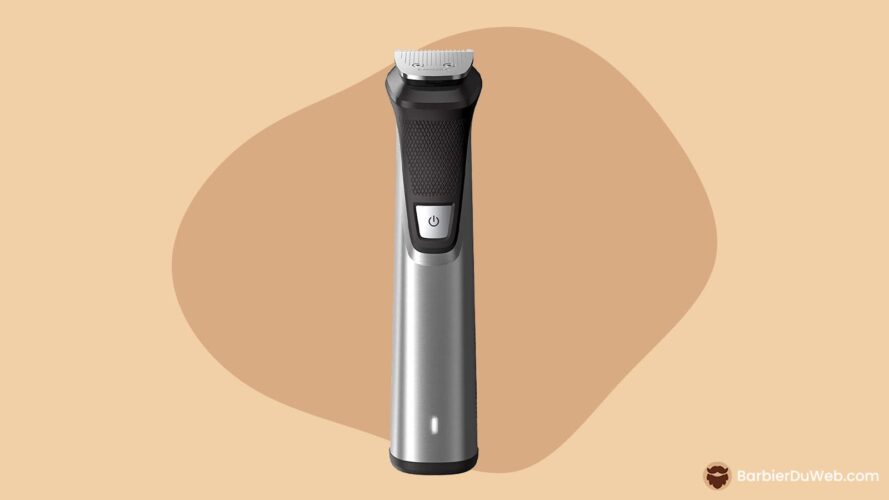 Alternatives to the portable electric mower
Why is it a good idea to only shave with the clippers? The reason is simple: it does not allow (for most models) to have a perfect cut.
With a cabbage cutter (old-fashioned razor) or a shavette, you can define your contours with precision. No more imperfect finishes: this time, you're playing in the big league.
Here are some alternatives (or complementary products) to the electric mower:
Manual trimmer
Razor
Shavette
Cabbage cutter
This means a slightly higher budget, but at least you'll be equipped to the teeth! Discover our complete guide on the beard trimmer, cabbage cutter, shavette and razor to learn more about their strengths and weaknesses.
Buy a cordless electric beard (and hair) trimmer: very practical!
If you've decided to simplify your life, you're making the right choice with a battery-powered mower. Gone are the days when you had to be careful not to pull the cable or get into a fight with the lady because it's in the middle and she can't get through.
No more constraints to shave your beard but also your whole body thanks to the cordless trimmer!
It is often said that technology is not all good, but if you ask me, rechargeable clippers are a real breakthrough in the world of hairdressing. It's been around for a few years now, but the models weren't very good, in terms of autonomy or motor power, which left something to be desired.

Nowadays, this type of problem no longer exists and it is possible to buy a high-performance, battery-operated lawnmower with excellent functionality!
Frequently asked questions