As a broke bearded man, are you looking for a cheap beard trimmer that does the job right? You are in the right place.

Even if the ends of the month are difficult, it is possible to buy a good, inexpensive AND quality mower.
I can imagine that many questions come to mind: Will the materials be of acceptable quality? Will it meet all my shaving needs despite its low price? Will it be enough to trim my beard?
In this comparison of best affordable trimmers for your beardI will introduce you to the ones that stand out and also explain how to make the most economical choice.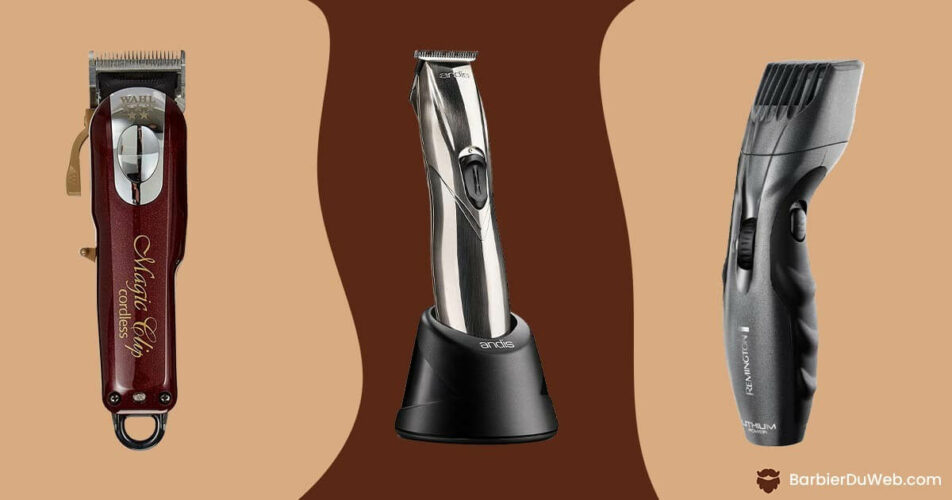 Top of the best cheap beard trimmers
Braun 3 MGK3242 Hair & Beard: Small price, big performance!
Braun 3 MGK3242: great brand and cheap
Braun has no place among men's accessories.
With the MGK3242, you will be able to trim the hair of your beard, your hair, your face but also your ears or your nose.
Thanks to its various accessories (shoes and heads), you will be able to get rid of all the hairs on your face but also on your body.

Its wide range of accessories and its small price make it a very good value for money!

Benefits
Not expensive
Easily interchangeable heads
Useful for short beards and neck design
Disadvantages
Low battery life
Not waterproof
Accuracy to be reviewed
Hatteker Hair & Beard Trimmer: Quality and Low Price!
Hatteker Multifunction Mower: Versatile and affordable
Hatteker is the new kid on the lawn mower block. Its model is very promising and has already won over a good number of users worldwide.
Its strong point? Its price, which is derisory when you see all the functions it offers!

Cordless, usable on hair, beard or even nostrils, ears and eyebrows, it is simply excellent. Its LED battery display and the fact that it is waterproof make it a safe choice!
Benefits
Can be used on the whole body
Waterproof
12 accessories for a shave on all sizes
Adjustable shoe
LED battery display

Disadvantages
The finish is a little light
To avoid for a good precision
Philips QP2530/30: inexpensive and excellent quality
Philips QP2530/30: very reliable and economical
A classic among pocket trimmers (or razors, as you prefer), the Philips One Blade is simply efficient and has all the ideal aspects for a bearded traveler. Small, handy, light and easy to store. Plus, it's waterproof, and that makes all the difference!

Benefits
Quite accurate
Very good price/quality ratio
Ergonomic and very light

Disadvantages
Price of blade refills
Avoid for big beards
Remington MB4046 Beard Trimmer - Cheap and powerful
Promotion
Remington Beard Trimmer MB4046
Supplied with a small brush, scissors and an adjustable shoe, the Remington MB4046 is quite simply one of the most amazing price-quality ratios on the market. For about thirty euros, you can enjoy a clipper of excellent manufacture.

Benefits
Small price for a good efficiency
Interesting accessories
Pleasant finish
Adjustable shoe

Disadvantages
It cannot be used when it is charging
No storage bag
Not waterproof
Philips MG1100/16: the multifunctional and affordable mini trimmer
Promotion
Philips MG1100/16: inexpensive mini multifunctional clipper
The Philips 1 Series is the equivalent of the BMW 1 Series: ergonomic, reliable and above all designed to be smaller than its counterparts. Inexpensive (unlike BMW) and cordless, the Philips MG1100 will live up to your expectations for a small-sized mower.

Benefits
Not expensive
Wireless (battery operated)
100% waterproof

Disadvantages
Accuracy to be reviewed
No dry shaving
Difficult to disassemble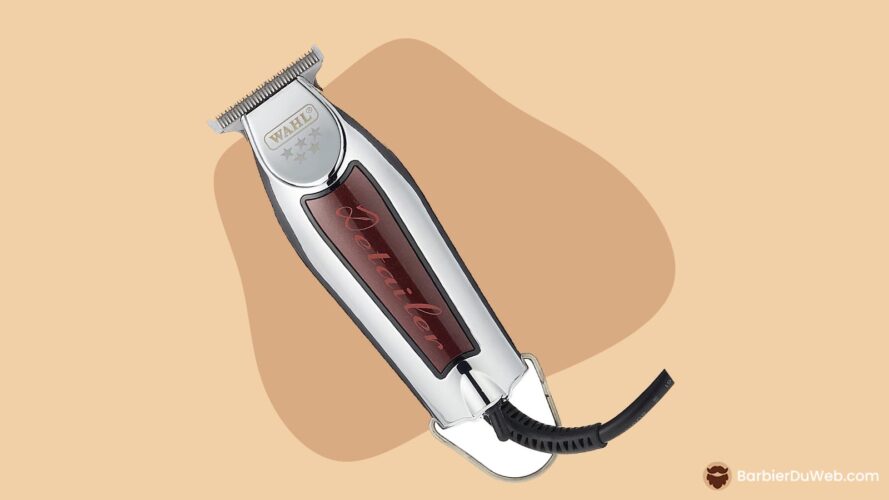 How we selected the best budget mowers?
We have conducted extensive research to select the best models available on the market! With consumer reviews, our tests and our professional advice, you can be sure to make an informed purchase.
The criteria for an affordable, quality electric lawnmower
Functionality and ergonomics
I've compared the different features offered by electric mowers to help you choose the ones that will give you a quality mowing experience.

The long-lasting battery, LED display and adjustable power motor are essential features to consider for a comfortable and enjoyable shaving experience.
Power and versatility
Power and versatility are essential for long-lasting and efficient use.

A trimmer that can accommodate different cuts and hair types is essential for perfect results. And with a powerful model, you can trim quickly and easily for an efficient and comfortable shave.
Accessories included
The accessories included with electric clippers are many and varied. Cutting shoes, razors, maintenance oils and brushes allow you to style your cut the way you want.
These greatly increase the versatility of your trimmer and allow you to trim, thin and contour your beard.
Superior quality
When you invest in beard equipment, you want the best quality possible.
The electric lawnmowers in this comparison are of high quality and well worth buying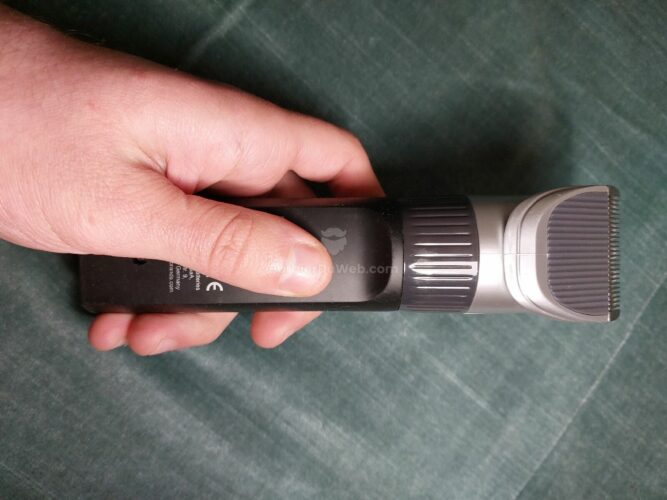 What is an economical beard trimmer?
This is a cheap trimmer that will meet your shaving needs for a really affordable price. For about thirty euros, you will find your happiness among the entry level of some brands.

While these types of trimmer sets are generally not as complete as the more expensive kits, they do offer a more than acceptable shaving experience for a small price!
Indeed, "cheap" does not mean poor quality. In fact, there are lawnmowers for every budget!
How to choose a cheap beard trimmer?
I still advise you to invest in a quality product to make sure you don't have to change in a few months or that the mower is not adapted to your needs.
It would be a real hassle to buy an inexpensive lawnmower that will only serve you for a few months: you would not be a winner!
In any case, make sure you buy an economical mower that :
Is made of good quality and durable materials: the low price should not make you invest in a low-end model
Includes various accessories to meet all your shaving needs (short beardlong, curly...)
Is ergonomic and above all of good manufacture for an easy grip and a not too "plastic" look
Offers fast cutting speed so that you don't have to mow for long minutes for a result that leaves something to be desired
Thus, despite the choice of an inexpensive lawnmower, you are sure to buy equipment that remains qualitative.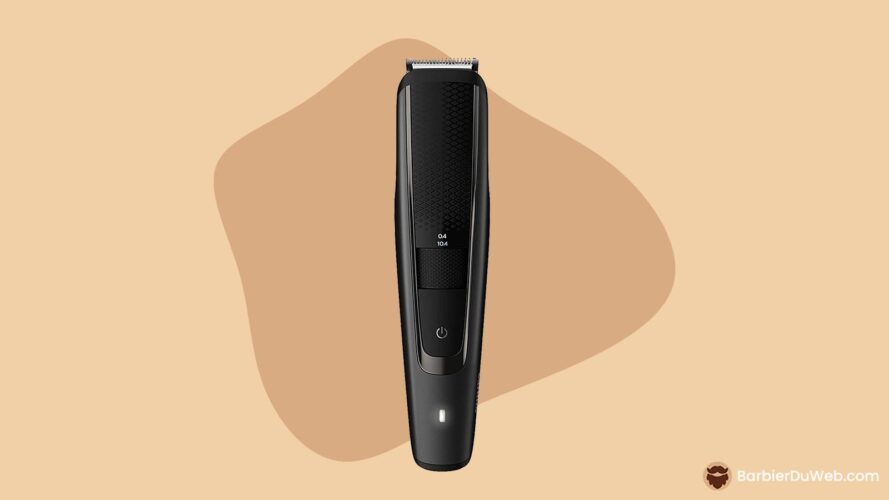 Maintain your lawnmower: lubricate and clean
Once you have purchased your beard trimmer, it is wise to Maintain it to keep it in top shape.

By maintenance, I mean of course :
Washing and cleaning your mower It's also important to clean the hair thoroughly so that it doesn't get clogged with the tons of hair you feed it. This reduces its performance and can wear out its motor (and blades) faster.
Lubricate your blades with oil so that it works like (or better than) when you bought it! The oil reduces friction between the blades by lubricating the area. You might as well say that your clippers will be a blast!
If your lawnmower ever fails, check out our article on mower problems and repairsMaybe your solution is there...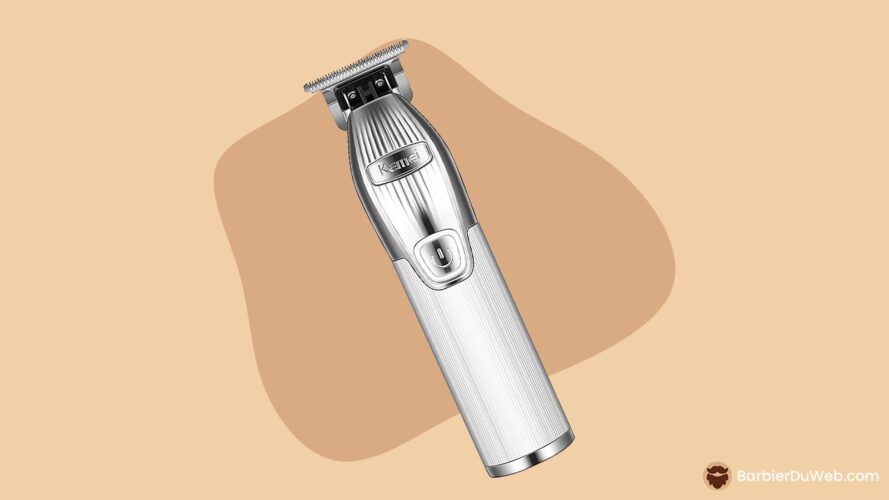 Moisturize and care for your skin after shaving
By applying care after your beard is trimmed, you help it regenerate after the aggressions caused by trimming. Even if a clipper with a shoe is not "violent" for your skin, the finishes (generally without a shoe) may irritate your skin and create redness or pimples.
Thus, I strongly advise you to use a few products after shaving:
Oils and aftershave oils for men to moisturize and nourish
Gel aftershave or foam to comfort
Serums, lotionssprays, creams: for various uses
Balms for a care that nourishes and soothes
You'll be sure to have a strong, healthy beard and hair that's ready to show its best side!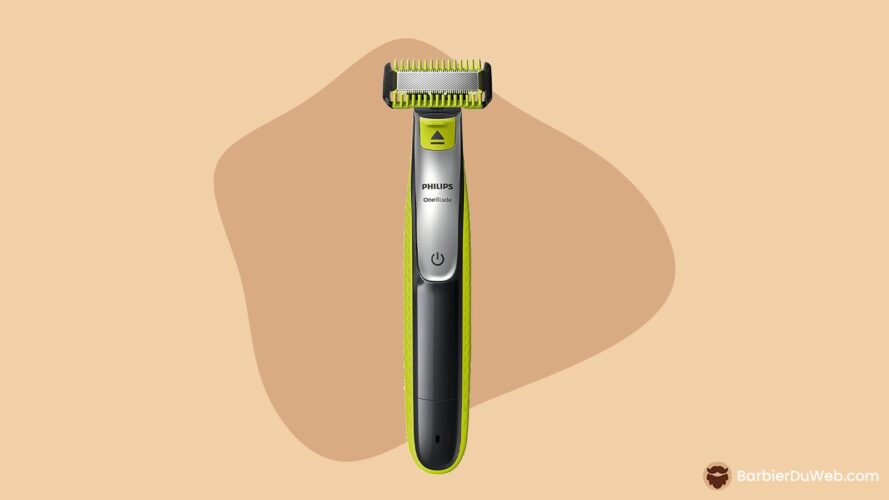 Alternatives for an economical shave
To complement your shaving experience or even replace the trimmer, it is possible to equip yourself with other accessories to trim your beard.
This allows you to have a completely stylized beard, from the rough work to the finishing of your contours for example. By the way, I recommend the precision mower which is perfect for this type of mowing.
To shave with other accessories than the clippers, I advise you to opt for :
Manual mower,
Shavette
Cabbage cutter
Razor
Budget-wise, these accessories are generally less expensive than clippers and really serve to work your beard with precision.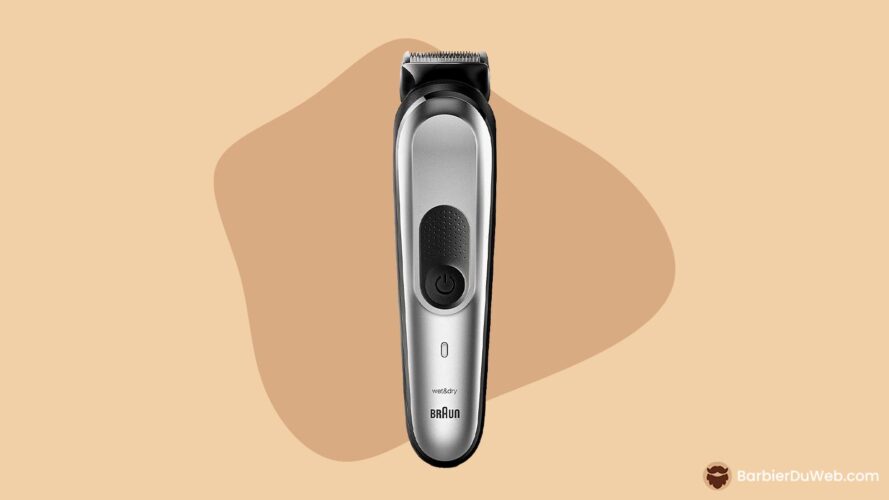 Buy a cheap beard trimmer: economical!
Now you know the best cheap models available on the market and you know how to choose your future mower. So you can go ahead and buy with your eyes closed, taking care to buy a mower of acceptable quality that meets your needs.

Some of them can even be used on hair, moustache or even nostril and ear hair. All this to say that even at a small price, it is possible to equip yourself well!

And you, what was your choice?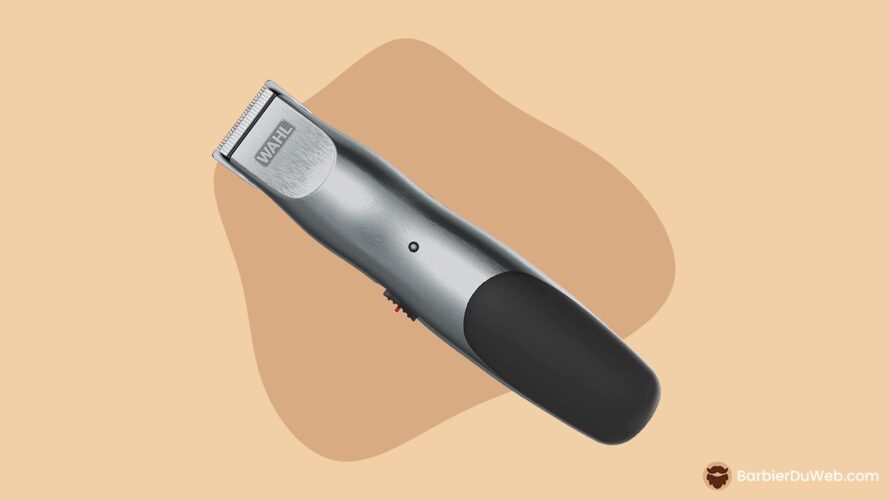 Frequently asked questions
If you are looking for an economical mower at an affordable price, I recommend the Braun MGK3242. Useful for your beard, but also your hair, it is a very complete kit that will suit many uses.
You can buy it in stores (specialized in discount or promos), during sales and even in supermarkets! I advise you to avoid specialized stores or household appliances, as the prices are usually very high.
The best way to get it is on the web with online stores like Amazon, Cdiscount and company. Indeed, you will have access to thousands of reviews from men who have bought these products and you can get an idea of the quality of the product before buying it.
This is the perfect type of accessory for men on a budget or for gifts when families are large! Despite its low price, the trimmer will suit many uses and will allow to trim the beard with ease.
Be careful not to choose a model that is too low-end or you will be disappointed and have to change in a few months!