The beard has become trendy today even if not everyone wants to be a bearded man.
No matter what your position is, Rowenta's beard trimmer is the ideal device for a perfect trim or close shave.
These high-performance trimmers free you from disposable razors that have many shortcomings.
Here is a small comparison of some models of the brand!
Best Rowenta beard trimmers + reviews
The Rowenta brand offers a variety of beard trimmers with specific features to meet the new demands of men's shaving.
Here are the models included in this comparison:
Promotion
Rowenta Airforce Ultimate TN9310F1 with integrated vacuum system
The Rowenta Airforce Ultimate TN9310F0 trimmer is the ideal solution to get rid of the chore of cleaning up after a beard or hair cut!
It is equipped with two dedicated motors: one for the mower and the other for the vacuum.
This last one is implemented in its very powerful system of aspiration provided with a turbine which would allow to recover 99 % of the cut hairs.
Also, the Rowenta Airforce Ultimate TN9310F0 lawnmower includes other features:
Self-sharpening technology with titanium-coated blades for long-lasting use;
Ultra-sharp blades for a precise cut in one pass;
Customized cut thanks to 2 adjustable shoes (3-10 mm and 11-18 mm) offering 17 cutting heights (0.5 to 18 mm);
Precise cutting with adjustable precision of 1 mm and a mini-trimmer with removable precision for finishing;
Easy maintenance thanks to a removable tank and a washable blade;
Manicure kit with scissors, nail clippers, nail files, cuticle remover and tweezers.
Rowenta TN5241F4 Advancer X-Pert
With the Rowenta TN5241F4 Advancer X-Pert trimmer, you're done with alternating razors and hair clippers.
This is a hair and beard trimmer with stainless steel blades and titanium coating for long-lasting effectiveness.
Here are some of its features:
2-speed turbo function for a perfect cut in one pass on all hair types;
3 combs, 2 for hair and 1 for beard;
29 lengths with a precision of 0.5 mm to 30 mm for hair shoes with a precision adjustment of 1 mm;
Perfect beard cut by the beard cutter with a precision adjustment of 0.5 mm;
Exceptional battery life of 120 minutes, plus fast charging;
Digital charge level indicator ;
Compact design for an efficient grip, waterproof mower;
Perfect for the bearded traveler with its rechargeable battery and shockproof storage case.
Promotion
Rowenta Forever Sharp Ultimate TN6200F4
Rowenta's Forever Sharp Ultimate TN6200F4 trimmer facilitates a close shave with advanced, long-lasting technology.
Its lithium-ion battery offers a good autonomy for a use of up to 2 months with a very fast recharge. The device is completely waterproof and is an essential toiletry accessory that can be used perfectly in the bathroom.
Hybrid 3-in-1 trimmer, trims, styles and shaves, especially for all types of beards;
Dedicated equipment: Forever Sharp blade for short beard, traditional blade for medium-length beard, precision beard shaver to avoid using under water;
High performance clipper with stainless steel blades and titanium coating for long-lasting efficiency and precision cutting in one pass;
High precision finishing with 7 combs of 18 lengths from 0 to 17 mm;
Long autonomy: 120 minutes with a 90 minute fast recharge in ac/dc power supply;
Monitoring of the battery level by a digital indicator for a serene use.
Promotion
Rowenta Signature TN4500F1
The Rowenta Signature TN4500F1 trimmer ensures a perfect cut for large beard clumps. It is the best ally for trimming your beard. Indeed:
Trimmer for long and thick beards, with optimal results thanks to its 39 mm blade;
Customized cut by 2 adjustable combs offering 44 lengths (0.5 mm to 30 mm);
Exceptional autonomy of 120 minutes, lithium-ion battery with level indicator;
Waterproof kit for a serene use in a water room.
Rowenta Virtuo Expert TN3840
With Rowenta Virtuo Expert TN3840, be comfortable with stainless steel blades and a titanium coating that guarantee good performance for a long time.
39-step position selector (0 to 20 mm) with 0.5 mm precision adjustment for a perfect cut;
Long-life lithium-ion battery (180 min) with fast charging technology;
Powerful motor (6,500 rpm) for fast and precise cutting;
Intelligent comb position stabilization device for a tidy and clean headdress;
Digital battery level indicator from 0 to 100 % for easy operation;
Removable and washable blades for a good hygiene;
Anti-shock storage case to keep it with you when you travel.
Rowenta TN2300F0 Nomad
Following in the footsteps of many Rowenta barbers, the TN2300F0 model simplifies beard and hair care.
Compact and sober design for private use or in a hair salon.
Ideal for a close shave thanks to its stainless steel blade.
It can be used at other heights thanks to its comb.
Autonomy of 45 minutes working with rechargeable batteries.
Other interesting models from Rowenta:
TN4500F1
TN350f0 Perfect Kine
TN4850 Air Force
Stylis
Easy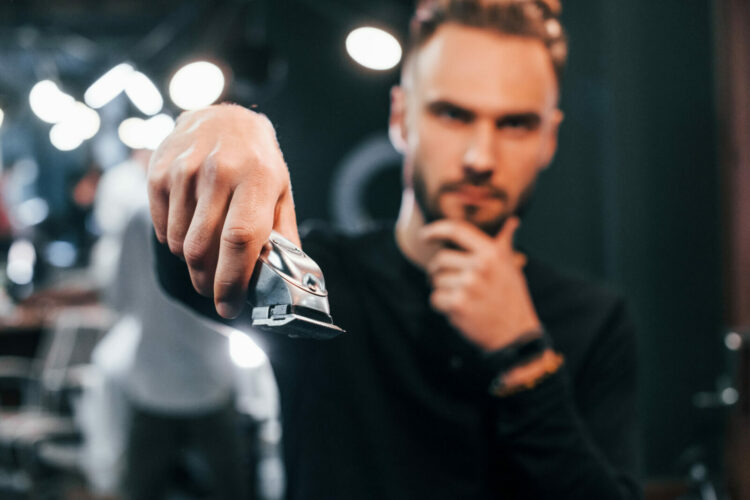 For which uses should I buy a Rowenta beard trimmer?
A Rowenta beard trimmer is designed exclusively for the best user experience. Rowenta's beard trimmers can trim, style or shave your beard.
While some are designed for beards only, many trimmers are used for beards as well as hair and body.
With accessories including trimming shoes or combs, Rowenta's beard trimmers are ideal for all your trimming needs, whether you want to style your bush, create beautiful, perfectly crafted contours, or get a close shave.
Remember that with their different levels and precision settings, they can easily trim or shave hair on all parts of the body.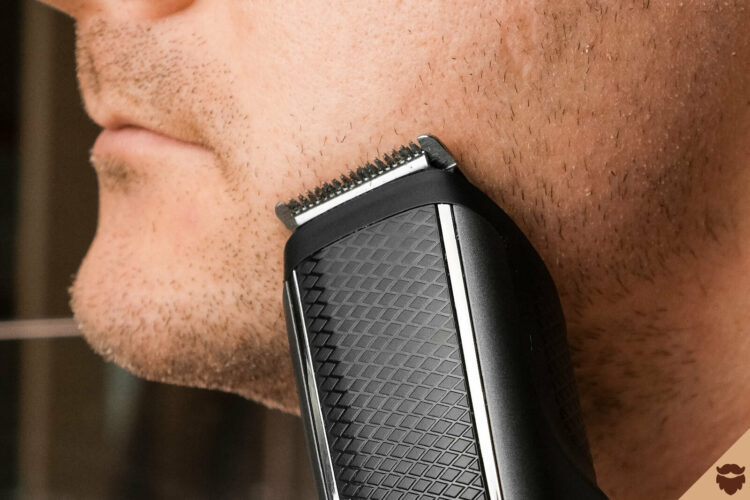 What features do Rowenta beard trimmers offer?
The features offered by Rowenta appliances are multiple and correspond to particular models. However, here we outline some of the brand's key features.  
All-in-one (Beard, hair, body, nose, ears...)
The vast majority of Rowenta's clippers are hybrids thanks to their stainless steel blade, powerful motor and various combs and precision settings. They can be used for beards, hair and the whole body.
Waterproof
Most of Rowenta's clippers are waterproof and can easily be used in the bathroom without fear of malfunction. It should be noted that all Rowenta stainless steel blades can be cleaned with water for better hygiene.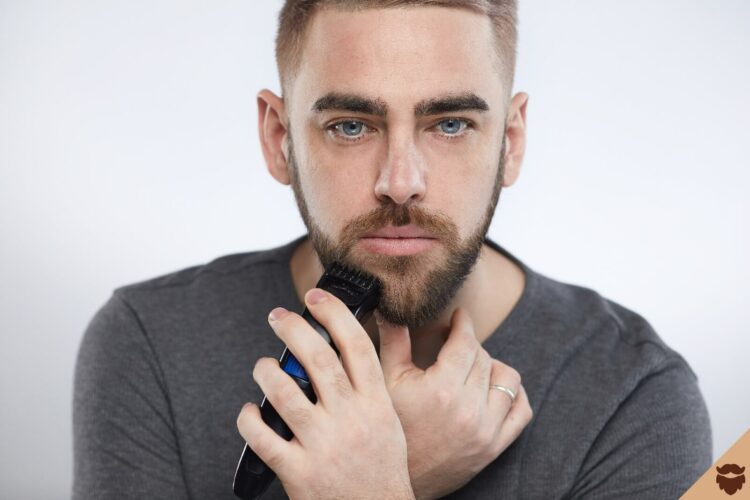 Hair suction system
Some of Rowenta's clippers feature a high-performance vacuum system with a dedicated motor that recovers 99 % of cut hair. They free you from the chore of cleaning up after a cut.
Autonomy and charge
The majority of Rowenta's lawnmowers are lithium-ion batteries and offer a long life of between 90 minutes and 180 minutes. They also feature fast-charging technology that allows you to fill up in just 90 minutes. 
Rowenta's high performance and durable lawnmowers
Rowenta's beard trimmer is designed to alleviate the difficulties you've encountered before, whether it's missed cuts, razor burn, irritation or cuts.
There is no longer any question of hesitating to take a Rowenta lawnmower to maintain your beard hairof the body and your hair.
Rowenta models have proven themselves through long-lasting use, excellent battery life and precise, perfect cuts. Don't be put off and take advantage of these mostly 2-in-1, 3-in-1 clippers.
Frequently asked questions
It is quite easy to choose from Rowenta's wide range of quality and specific products. Choosing a Rowenta lawnmower means :
Know your needs (beard, hair, body or all 3, waterproof...);
Set a budget and sometimes ;
Take stock of the accessories you already have.
So all you have to do is make a choice that meets all of these criteria and you're done.
Before you start your trimmer, you should take care to choose the comb that will allow you to trim or shave closely.
In the first case, you have to adjust the precision to adjust the length of the cut.
When it comes to styling, you certainly know how to deal with your beard.
Nevertheless, as for the hair, it is rather recommended to use a barber or a relative, especially for the finishing touches.