Why bother with different cutting heights when you can simply use a clipper without a shoe?
Powerful, precise and above all suitable for a comfortable shave, these shaving accessories will be perfect for bearded men who don't want to be bulky.

Of course, most of them have an adjustment at the level of the cutting head in order to vary the cutting length.

Let's go for the comparison of the beard trimmers without shoe and adjustable!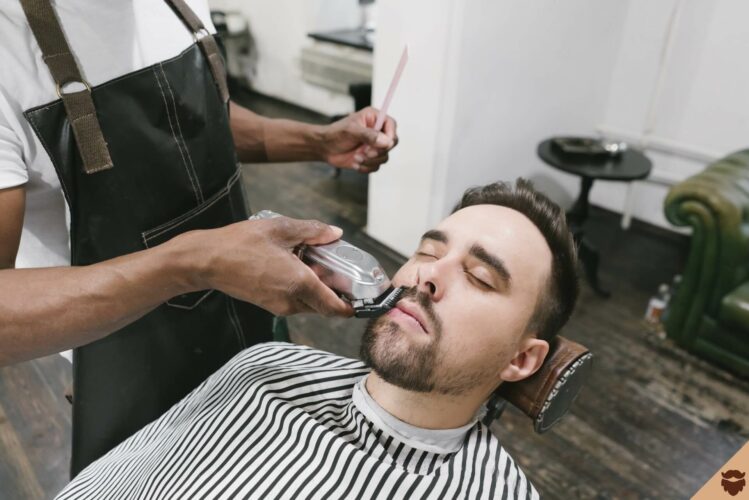 The top adjustable beard trimmers without a shoe
Philips QP2630/30 OneBlade Face & Body
Promotion
Philips QP2630/30 OneBlade Face & Body
Quickly becoming a classic among men's cordless and waterproof trimmers/shavers, the OneBlade is a very useful little accessory. The finishes are pretty cool, its versatility is a strength and it's easy to hold.
I recommend it to men with short beards because it excels in this area. For longer beards, it will be less effective.

Benefits
Ergonomic and mini design
Excellent value for money
Versatile: it can be used everywhere except on the hair!
Has sufficient accuracy for contours

Disadvantages
Replacement blades can be expensive
Not suitable for big beards
Wahl Beret Lithium Trimmer
Promotion
Wahl Beret Lithium Trimmer

Wahl takes its place in this comparison of clippers without a shoe! The Beret Lithium finishing trimmer is a trimmer that makes contouring and finishing easy. Its ergonomic design, light weight and especially its excellent quality blades make it a household name.

It adapts to any type of hairstyle, hair or beard thanks to its adjustable shoes. In the kit, you will find a brush and lubricating oil to maintain your cutting heads.

Benefits
Versatile (hair and beard)
Good grip, ergonomic and light
Powerful and durable
Excellent for precision

Disadvantages
Less efficient on large volumes
Can heat up
Tru Barber Electric Trimmer/Razor
Promotion
Tru Barber Electric Trimmer/Razor
Tru Barber is a brand that is still unknown among electric beard trimmers but clearly makes a good impression! With a very oldschool design and superior performance, this electric trimmer/razor has a power of 9000 rpm for a comfortable shave.

Accompanied by its lithium-ion battery, it allows a good autonomy (120mn announced) and it is equipped with a long cable of 1,80m.
I recommend her for detailed beard work and especially for finishing touches where she excels.

Benefits
Reduces irritation and pain from shaving
USB rechargeable
Easy to clean

Disadvantages
Grille a little fragile
Not suitable for large volumes of hair
Wahl Black/Gold Trimmer
True to form, Wahl has released a black/gold trimmer that looks really stylish with its old-school barbershop look. It's a high-performance trimmer that's ideal for creating white gradations and working with precision. Contours, finishes of neck, cheeks, ears... It will trace your beard (and hair) and make perfect transitions.

Usable on sector but also without wire (on battery), it is material initially intended for the professionals of the hairstyle (barbershops). You will not be disappointed by the quality of this product!

Benefits
Very good autonomy
Perfect for finishing and precision shaving
Comfortable shaving

Disadvantages
Blades sometimes fragile
A little expensive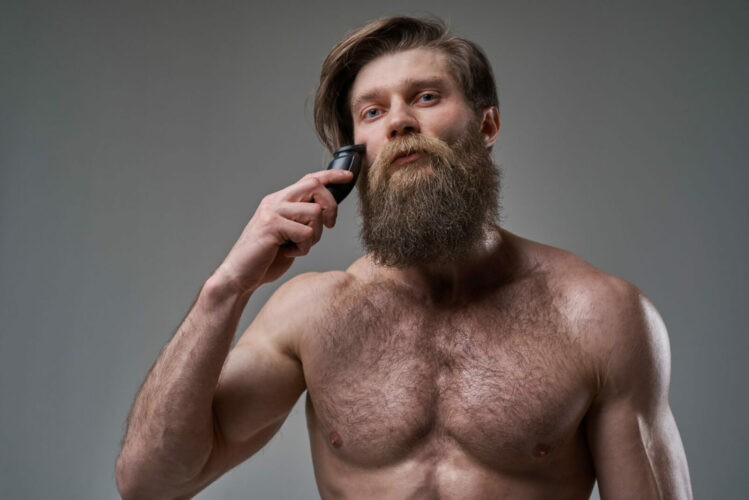 What is an adjustable beard trimmer without shoe?
It is a beard trimmer that is similar to the finishing trimmer. Without a shoe, it cuts the hair as close to the skin as possible. Thanks to the adjustments, it allows you to trim to different lengths while remaining very precise.

It's pretty useful when you don't want to be burdened with various accessories and can use your clippers at any time! It's perfect for 3-day beards, as it allows you to work the edges with precision while trimming the beard to the desired length.
How to choose a beard trimmer without shoe ?
The easiest way to do this, of course, is to turn to other consumers' reviews to see what the actual feedback on the product is. With this, you can ensure that you are buying a quality beard trimmer without a shoe that is suitable for your use.

Of course, you have to pay attention to various criteria such as:
The quality of the blades which is essential in a clipper without shoe and the price of their replacement
The softness with the skin, because you may come across a model that is aggressive to your skin and causes irritation and pimples.
The ergonomics of the mower which is a major element in its use
Its features: For hair, beard, cordless, with tank or waterproof... There are many models available on the market!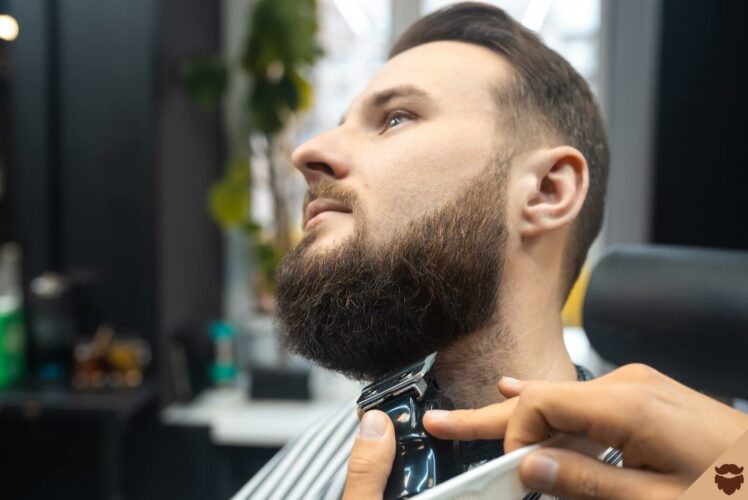 An adjustable clipper without a shoe that adjusts itself: no need to bother with accessories!
If you've always wanted to take your number one cutting tool anywhere with you, the shoe-less (and adjustable) mower makes your wishes come true! With a cutting head suitable for many types of mowing and the highest quality blades, this type of mower combines precision and efficiency.

I especially recommend it to men who want a short beard and/or hair with well-defined lines. The clipper without a shoe is very similar to the precision clipper in its features. If you're looking to work on your contours with precision, I definitely recommend looking at the finishing clippers.
Frequently asked questions
The cutting height is different according to the models: some will be able to trim your beard to 0 mm while others will not.
You can just as easily find it in a store as in a department store. The safest thing, in my opinion, is to buy it on the web, where you can get a lot of feedback from other men who have actually bought the product.
In addition, there is usually (much) more choice, which makes it easy to choose your adjustable clippers.
Generally, men buy this type of electronic trimmer when they want to shave their beard or hair (very) closely. Indeed, thanks to the absence of a shoe, the shaving is much cleaner and more precise.