Do you want to buy quality accessories for a better beard cut? Choose Moser beard trimmers, which are electric devices designed by professionals in the field!

With technical features that make them ultra-efficient, they make shaving easy while offering specific options to make it smooth. The devices offered by the Moser brand have the ability to tackle hair lengths with great ease. They have the particularity of being made with a modern and elegant design.

Use Moser beard trimmers to give yourself a unique shaving experience and benefit from the expertise of the German company.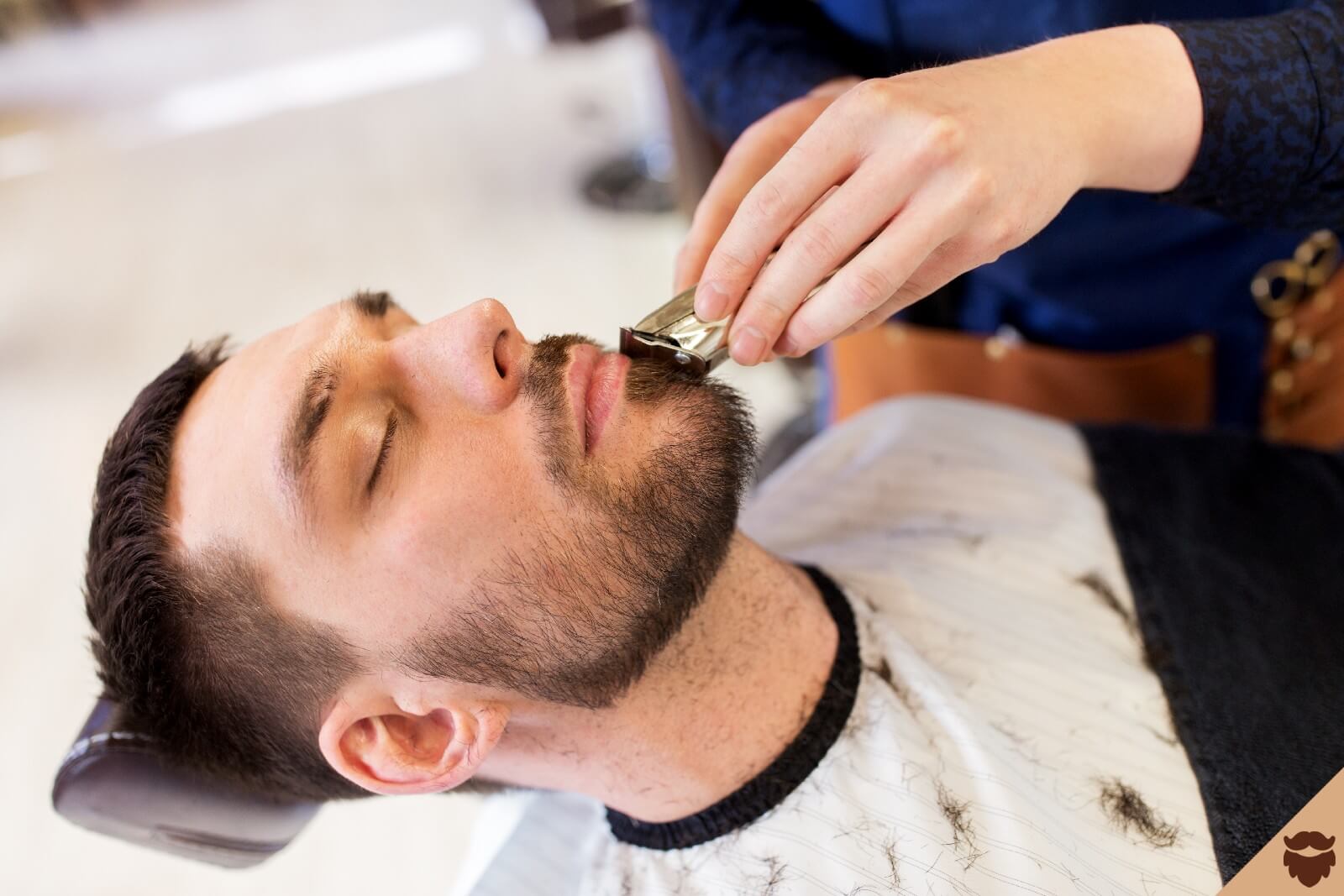 Best Moser beard trimmers + reviews
The different models of clippers offered by Moser are efficient and adapted for a better trimming of your beards. They stand out from other appliances on the market because of their advantageous features.
Moser 1400
The Moser 1400 clipper is a device that helps to cut hair with extreme precision. It is a corded equipment with a lever that allows to cut from 0,7 mm to 3 mm deep.
It also has a self-sharpening blade of excellent quality.

The Moser 1400 is equipped with 2 shoes, one adjustable and the other not, which do not pull the hair. It is a model that is built with alloy steel and is rechargeable.
Promotion
Moser T-Cut Finishing Mower
The Moser T-Cut Finishing Trimmer is a cutting device with a 60 minute run time. It has an LED charge indicator that lights up to indicate the active status of the unit.

This trimmer is effective if you want to do small finishing touches to a cut. The T-Cut trimmer is mainly used for facial contours and neck fading.
Moser Chrom Mini Pro Cordless Trimmer White
For a perfect beard trim, choose the Chrom Mini Pro Cordless Trimmer White. This device is used for haircuts with a normal height. It has a power source that ensures its autonomous operation. This trimmer is designed to be used by both men and women.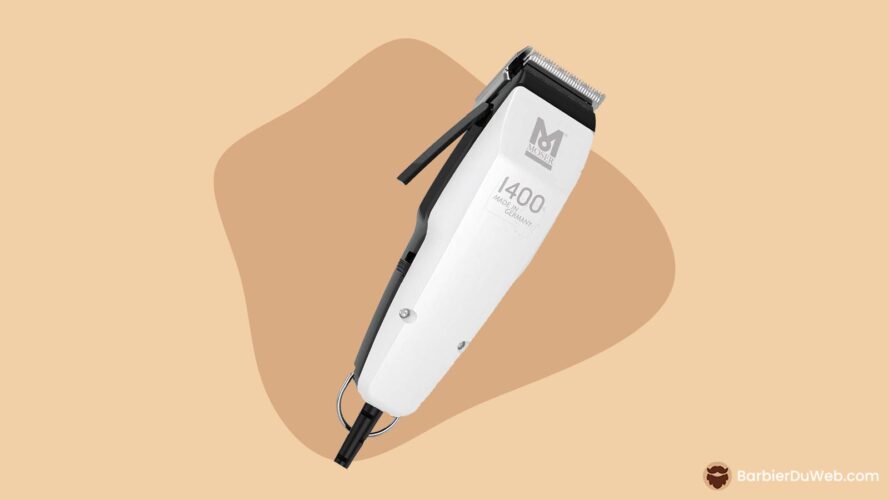 Other high performance models
The German brand Moser offers its customers other powerful devices in addition to the 1400, T-Cut and Chrom Mini Pro cordless White models. The Moser 1574 and the Moser 1572 are the most representative models of the brand in this sense.
Moser 1574
The Moser 1574 mower has a powerful battery that plugs into the mains to recharge. It runs for eighty minutes when fully charged and used continuously. It can also be operated independently from the mains if the battery is low. Moser 1574 guarantees impressive results with a 0.6 mm cutting head. This device can make cuts from 2 to 21 mm and is perfectly suited for different types of beards. The Moser 1574 combines classic design and modern technology for users looking for a mid-range accessory.
Moser 1572
As for the Moser 1572 mower, it has a motor power of 2.4 V. It has a steel head cutting system with a width of 3 cm. This can be replaced with other accessories that usually come with the equipment. Moreover, the Moser 1572 model has a very powerful cutting speed.
For what purposes should I buy a Moser beard trimmer?
The Moser beard trimmer is used in the hairdressing industry for finishing and styling. It is used to contour the beard and thus give it the desired shape. It is also used for the realization of aesthetic curves, whether in the beard or in the hair.
You can also use this device to do different types of beard shaving. This trimmer is therefore a versatile piece of equipment that can be used for precise trimming.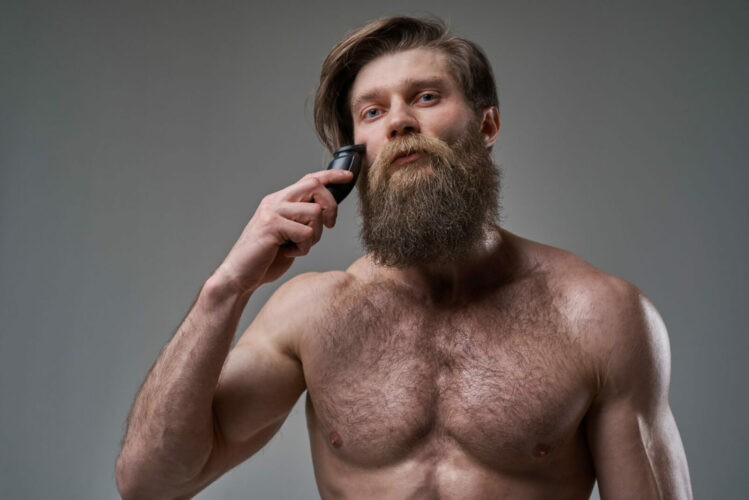 What features do Moser beard trimmers offer?
Moser's clippers have certain features that set them apart from other clippers of the same type. They are used to cut beards as well as hair. In addition, these devices have a vacuum system and a laser guide.
All-in-one
Moser beard trimmers are all-in-one pieces of equipment. On the one hand, they are designed for trimming beards and body hair. These devices are also recommended for trimming hair. So you can use these accessories in many cases, especially for close shaving:
of the nose;
ears;
of the beard.
You can also use them to trim different hairs depending on your skin type.
Waterproof
Moser beard trimmers are known to be waterproof equipment with a waterproof guarantee. These devices are designed to be water resistant and can be used safely even if they have been in contact with water. These clippers are very waterproof and therefore are not damaged in contact with water.
Hair suction system and laser guide
The device offered by the German brand is equipped with a hair suction system. Thanks to this feature, the Moser 1400 trimmer is able to ensure hygiene in the environment in which it is used. In addition to the hair suction system, this beard trimmer also has a laser guide. This informs the user about the feeding status and the feeding level.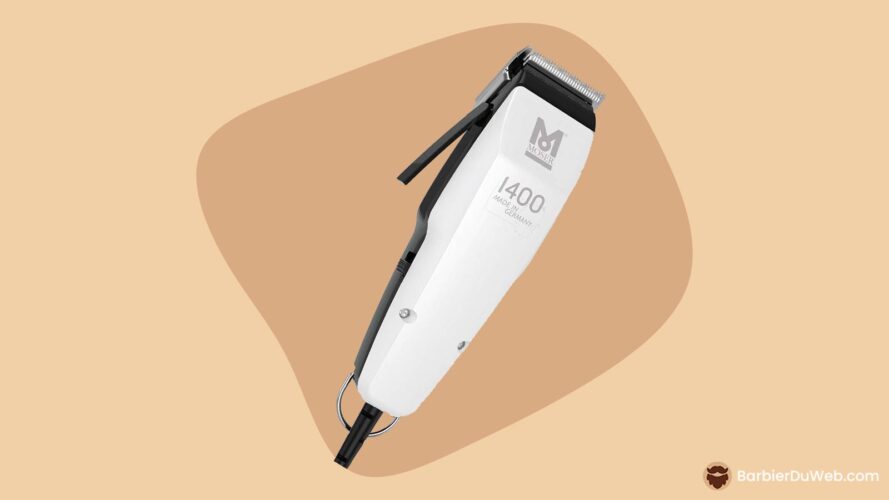 Moser beard trimmers conclusion by range
Keep in mind that Moser beard trimmers offered by this experienced company are available in a variety of models.
The most popular and best performing are the Moser 1400, the T-Cut, the Chrom Mini Pro cordless White and the 1574 and 1572.
These different devices have the particularity to have a good autonomy of use and to be multifunctional.
Frequently asked questions
Which Moser clipper to choose depends on your needs, your budget, and the equipment you already own in terms of cutting accessories. You can choose from the Moser 1400, the T-Cut, the Chrom Mini Pro Cordless White and the 1574 and 1572 models.
To use the Moser mower:
Shave in the opposite direction of hair growth.
Place the flat part against the face.
Shave your face and neck gently.