Are you a young teenager (or the parents of a young man) and not sure which razor to buy for a comfortable shave? You've come to the right place!

Through this buying guide, I'm going to introduce you to the best electric shavers for teenagers and their budding beards. A teenager's first shave can be a real ordeal if you're not well equipped.
From the age of 14 years old or 15 years oldThe first hairs appear and are often unsightly. Generally, we shave them off, waiting for them to turn from down to real beard and to thicken.
Let's see how you can get rid of it by buying your first teenage razor!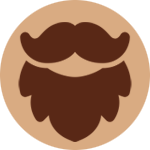 Which razor to choose for a teenager?
The first clipper for a teenager is one of the investments not to be neglected. Comfortable, affordable, waterproof, multi-functional or without a shoe, it is a must-have for every man.
The large selection available can be confusing, but for you, I have chosen the best ones, those who check all the boxes :
Very good quality-price ratio
Durable to last for years
Easily available and inexpensive blades
With a good battery and fast charging
Easily transportable
Parents of kids and teens in middle school or high school, here are the best trimmers and shavers for the bearded ones in the making:
The best razors for teenagers
Promotion
Braun Series 3 ProSkin 3040s - Affordable electric shaver perfect for teens
The Braun Series 3 ProSkin 3040s is one of the best electric shavers designed by Braun. Similar to its big brother the Brain Series 7 790cc, it is a very efficient foil shaver that provides a close shave. It is ideal for teenagers with sensitive skin thanks to its pressure retractable blades. This prevents abrasion and skin irritation.
It doesn't have a pivoting head, but its slim construction allows for precise shaving, even in hard-to-reach areas (like under the nose, for example). Of course, this electric shaver is completely waterproof. So you can use it in the shower or dry, depending on your preference. To clean it, it's very simple with a small passage under water at the end of the shaving.
This model is a cordless shaver, equipped with a fast-charging NiMH battery, which takes only one hour to charge and provides 45 minutes of shaving time. Of course, if you don't have time to fully charge it, you can just charge it for 5 minutes and shave on the go!
The Braun Series 3 ProSkin 3040s is more affordable than other Braun models, but that doesn't mean it's inferior!
In short, the Braun Series 3 ProSkin 3040s is :
A high performance electric shaver
Ideal for the sensitive skin of teenagers
Waterproof and easy to clean
Wireless and fast charging
Precise and comfortable thanks to its very thin shaving head
Replacement cassettes are cheaper than the competition
Panasonic Arc 5 ES-LV67 - The top of the line!
The Panasonic Arc 5 is considered a high-end trimmer and will therefore be a bit more expensive than the Braun 3040s. If you ask me, it's worth the investment!
Its powerful motor turns the 5 ultra-sharp "Nanotech" blades at a phenomenal speed of 14,000 cycles per minute. The big highlight is the motor, which detects the length and thickness of facial hair. This automatically speeds up or slows down the motor to match your beard.
Its pivoting head and foils stay in contact with the skin, preventing rubbing and therefore any irritation. This makes it an excellent choice for shaving teenagers, who typically have sensitive skin. It offers an almost unparalleled shaving comfort, perfect for shaving beginners.
The Arc5's charging station also allows you to clean the blades, and its lithium-ion battery keeps the shaver charged for 40 minutes. An LED indicator on the shaver shows the percentage of power remaining before you need to recharge. Plus, you get a charging cord and a leather travel pouch for easy carrying and convenient storage.
In short, the Panasonic Arc 5 ES-LV67 is :
A top of the line mower
Ultra powerful and adapts to different hair sizes
Very comfortable and avoids irritations thanks to its swivel head
Wireless and with an LED indicator that displays the remaining battery
Waterproof (useful for washing with water)
Comes with a leather pouch to carry or store it
Promotion
Philips S5588/30 - 360° rotary head shaver with carrying case
Philips is no exception to the rule and retains its title as the best brand for beards (and hair)!
The 5000 Series Rotary Head Shaver is a great way to start shaving. With 45 precision, self-sharpening steel blades, it offers a smooth, effortless shave. Perfect for sensitive teenage skin, which usually consists of just a little fuzz or scattered hair.
Thanks to its sensor, the shaving power adapts to the density (and thickness) of your hair. This means it reduces the risk of irritation and redness by adapting to your needs.
Its 360° rotating heads are excellent for reaching all areas of your face, neck and even jaw.
In short, the Philips S5588/30 is a shaver:
With a rotating head that swivels 360
Very affordable considering the quality of the product
Adapts the power of its motor according to the density of your hair thanks to its sensor
Comes with a mini precision trimmer
Charged in 60mn for 60mn of charge!
Panasonic ES-RF31 : Affordable and very qualitative !
The Panasonic ES-RF31 Premium 4-blade electric shaver features 3 thin foil heads that provide a close shave. With innovative features, such as a pivoting head to follow the contours of your face, it is waterproof and offers a Lithium Ion battery that provides 65 minutes of use on a full charge.
It offers a superior shaving experience and is ideal for those new to electric shaving.
In short, the Panasonic ES-RF31 is :
Very affordable for a product of this quality
A powerful shaver with a pivoting head
Waterproof: useful for washing under water
Efficient, with an interesting battery life
Comes with a storage pouch and cleaning brushes
Promotion
Philips QP2520/30 OneBlade: Perfect for contouring and clean beards
Well-known in the shaver world, Philips offers the OneBlade, which is very efficient for a (very) affordable price.
Easy to access and comfortable to shave, it's the inexpensive alternative to higher-end razors. Of course, it doesn't do the same job as foil shavers and doesn't shave blanks.
This is a reliable, portable electric shaver that I recommend for getting started with shaving and drawing lines easily.
This is a great option if you want to keep the beard in your teens! Interchangeable blades can be found everywhere and are not very expensive either.
In short, the Philips OneBlade is :
An efficient electric razor to draw the lines and have a clean result
Perfect for preventing chafing and cuts
An affordable and easy-to-access option
Perfect when you are not used to shaving
Easily transportable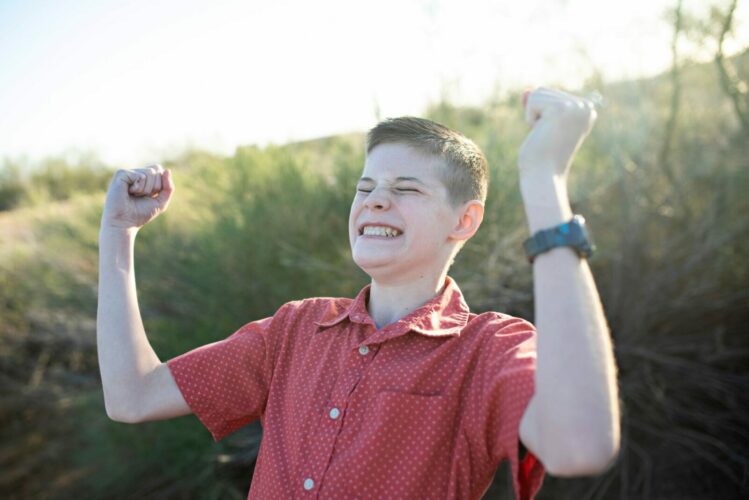 How to choose your first electric shaver or trimmer?
Choosing a razor as a teenager is not easy. Between the limited budget, the number of clippers available on the market and the multiple features offered, it is complicated to make a good idea.

I have prepared a list of important criteria for the parents and the teenager before moving on to the purchase of the first shaving instrument:
Set a budget and don't neglect the cost of spare grates/blades
Blades and grates are changed only about once a year. They are rather expensive depending on the brand and model, and it can be difficult to get them depending on availability.
People often forget that they need to change the blades on their electric razor or trimmer. As a teenager, you probably don't know this, but it's important to buy some. The electric shavers I've shown you above have blades that are easy to find and most importantly, affordable.
Choose a razor that fits YOUR needs
Your trimmer needs are likely to be different from someone else's. So it's important to consider what's important to you.
Every man has different expectations of the features of their future beard trimmer. Do you want a high-end trimmer, with a finish? Is it comfortable to use, cleanable or waterproof?
All these criteria should be checked before buying in order to avoid unpleasant surprises.
Don't hesitate to set your priorities in order to choose the razor that suits YOU and that you will be comfortable with while shaving.
Think about the durability of your razor
Although you are buying your "first" razor as a teenager, it is important to think about the future. Indeed, by choosing a good quality accessory, with a powerful motor and easily interchangeable blades, you can be sure to keep it for years.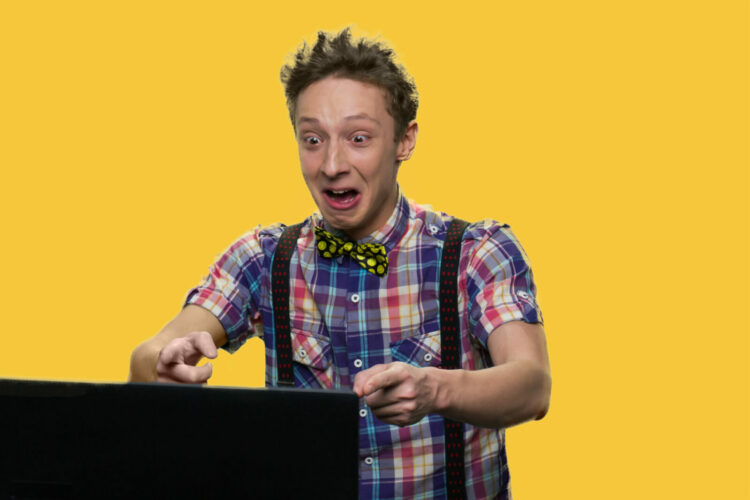 Things to know before you buy your first clipper
Razor with grid and rotary shaver
The two main types of electric shavers are foil shavers and rotary shavers.
Grid shavers have oscillating blades under a perforated metal sheet called a grid. When you shave, the protruding hairs are cut off by the blades, giving you a (very) close cut. Perfect for short to very short beard trimmings for example. The grids are also useful for finishing and precision shaving compared to rotary shavers.
Quick tip: When using a foil shaver, move the unit up and down or left and right to maximize performance and minimize irritation.
Rotary shavers use circular heads that are independent of each other. The rotary blades cut hair as it is caught in the mesh. Rotary shavers also make it easier to trim hard-to-shave areas like the cheekbones and jawline. I recommend a circular motion for a close shave.
The difference between a foil shaver and a rotary shaver is that a foil shaver is aelectric foil shaver offers a smoother, closer shavewhile the rotary razor performs best along the chin and jawline.
Most teens choose a foil shaver for its sleek design, ease of use and excellent shaving experience.
Quality and solid blades
For your first mower, it is essential to pay attention to the blades it is equipped with.
Cheap razors have inferior blades that are less durable and need to be replaced regularly. Plus, they can create nicks, cuts and other irritations. In short, they are likely to cause you more problems than good quality blades.
Most teenagers will want to invest in a high-performance razor with sharp blades.
The best devices are equipped with blades that manage to cut more hair on the first pass, which means a closer cut and increased efficiency.
Less traffic = less irritation = satisfied skin!
Buying a quality trimmer is especially important for teens with acne because it helps reduce bleeding, irritation and infection.
Choose a powerful engine
Electric shavers with powerful motors offer a closer shave and are more effective on thicker hair.

When choosing your razor, consider your beard type and shaving frequency:
People who shave daily or have thick hair will prefer a powerful motor,
Teens with uneven beards who shave less often can choose a mid-range model with solid power.
When in doubt, choose a good motor that will last and not stop working afterwards so you can use it for years and get the most out of your investment.
Good autonomy and battery life
Battery life is a key factor to consider when choosing your shaver.
What's the point of buying a razor or trimmer with a battery that doesn't last long?
Imagine the situation, quite classic you might say: your shaver turns off in the middle of your shave and you have to wait for it to recharge. That can be a problem, right? You don't want to end up in high school with half your beard shaved.
A good razor should have a long battery life and be able to effectively hold its charge for long periods of time, even when not in use.
Fast charging function
Quickly recharging your beard trimmer is a real pleasure. If you have accidentally forgotten to recharge it or if your battery is low, in the blink of an eye, it becomes usable.
That's why fast charging is a (very) important feature that I recommend to all bearded men. You will usually find it in the mid to high-end models.
Adjustable settings for sensitive skin
Teenage skin is more sensitive. You know that baby skin that is hardening into your man face? You have to take care of it!
Choose your electric shavers and trimmers that offer the ability to adjust the power (or do it automatically)!

This adjustability allows the user to reduce or increase the power to accommodate sensitive areas and acne breakouts.
Price: Cheap or high end?
I can imagine that price is a key consideration when choosing your first razor. Especially since, as a teenager, your bank account is certainly not well off! For parents, it is normal to buy a quality razor for your child: he will keep it longer and will be less prone to razor burn or various irritations.
The more expensive models are often more durable, due to their better quality construction and materials.
Thus, I advise you to invest in a good electric beard trimmer that will accompany you for years while satisfying you in terms of shaving and comfort.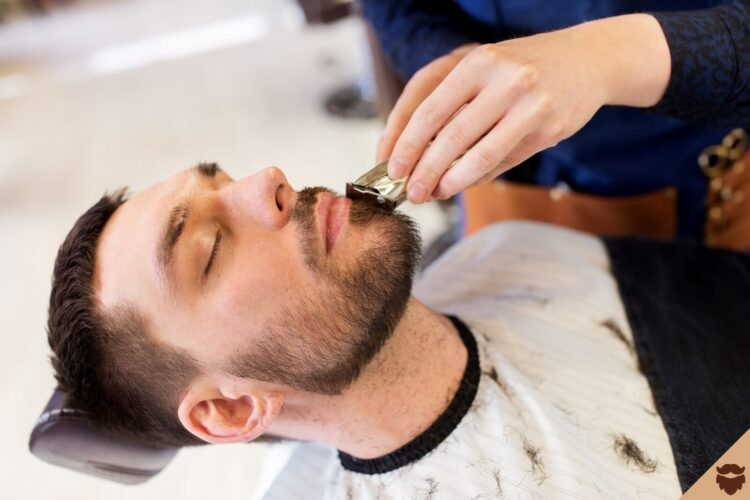 Choosing your first teenage razor: complicated but useful for years!
A teenager's first shave is a real ordeal. I remember myself at 14-15 years old asking existential questions about my growing beard:
Which razor to buy?
Should I choose a manual or electric mower ?
Where do I start my first shave?
Should I leave the fuzz on or shave it off?
Fortunately, my parents and cousins had given me good advice on the subject. Today, the Internet world is full of useful information for Prepare your first hair cut properly !

To choose your first razor, remember that :
Finding the right shaver for YOU is the most important thing. If a feature isn't there, get the right one for you.
Price is important, but consider the durability of the materials. Your trimmer will last you for years.
Be sure to choose an electric shaver that is easy (and inexpensive) to purchase replacement blades or foils for.

What advice would you give to a teenager looking for their first beard clipper ?
Still have questions about choosing your teenage razor?
To oil your clippers, start by removing the blade guard. Then apply a few drops of oil and wipe the blades with the cloth until they are evenly coated.