Are you a young teenager (or the parents of a young bearded boy) and don't know which razor to buy for a comfortable shave? You've come to the right place!

Through this buying guide, I'm going to introduce you to the best electric shavers for teenagers and their budding beards. A teenager's first shave can be a real ordeal if you're not well equipped.

From the age of 14 years old or 15 years oldThe first hairs appear and are often unsightly. Generally, we shave them off, waiting for them to turn from down to real beard and to thicken.
Let's see how you can get rid of it by buying your first teenage razor!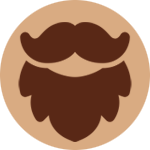 Which razor to choose for a teenager?
The first clipper for a teenager is one of the investments not to be neglected. Comfortable, affordable, waterproof, multi-functional or without a shoe, it is a must-have for every man.
The large selection available can be confusing, but for you, I have chosen the best ones, those who check all the boxes :
Very good quality-price ratio
Durable to last for years
Easily available and inexpensive blades
With a good battery and fast charging
Easily transportable
You will also find my opinion or links to tests of these razors. You can also consult my ultimate comparison of the best beard trimmers.

Parents of kids and tweens in middle or high school, here are the best trimmers and shavers for young bearded men in the making:
Functionality and ergonomics
Long battery life, LED display, adjustable power motor... I have compared the best features to show you which ones are really useful for a quality mowing.
The ergonomics and ease of use of the trimmer are also crucial to a smooth shaving experience.
Power and versatility
A trimmer that easily adapts to all types of cuts or hairs (curly, disheveledthick, short...) is an essential criterion to buy equipment that will be useful for years to come. The power of the engine is not to be neglected You want a model that can mow quickly and easily!
Accessories included
More and more of them, the accessories (hooves and cutting heads, razors, maintenance oilsbrushes...) are very useful to style your haircut as you wish. Close cutting, clipping, contouring: they increase the versatility of your clipper tenfold!


Superior quality
When we invest in equipment, we want the best quality. Not a product that will fail us after a year or that does not meet our expectations in terms of excellence.
The electric clippers presented in this test are the best in their field. We make it a point to to offer you only models that are worth buying !