Dive with me into the fascinating world of professional beard trimmers, specially designed for exceptional barbershops and demanding beards!
Passionate and rigorous in my quest, I have myself experienced several of these elite machinesto provide you with sound advice and reliable recommendations. In addition to this, renowned professional hairdressers have shared their preferences with me and tips for getting the most out of these precision tools.
I invite you to discover the high-end beard trimmers that stand out in the world of barbershops, and that will meet the requirements of shaving experts. 
Let us guide you to finally find the perfect professional beard trimmer. Mastering the beard has never been easier!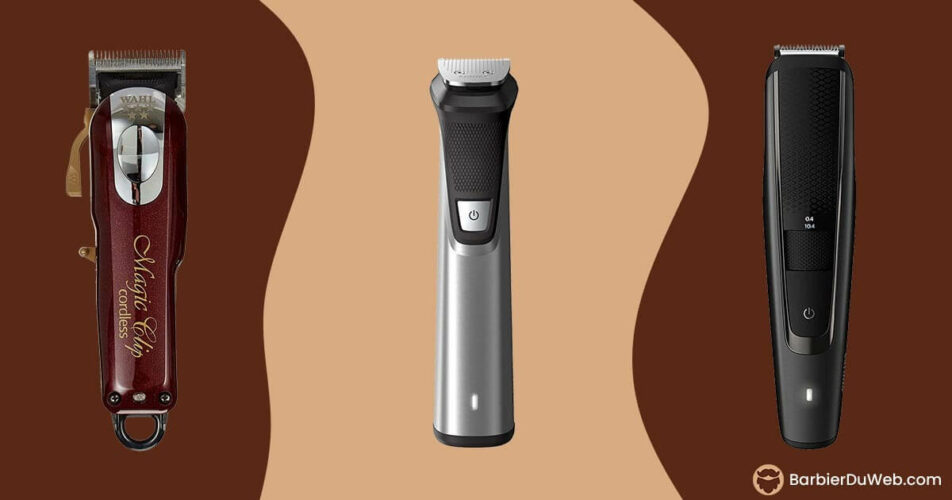 Comparison of the best professional beard trimmers
To choose the best of the best professional beard trimmers that barbers and hairdressers use, I propose a small classification:
Wahl Magic Clip Cordless
The Wahl Magic Clip Cordless is a professional cordless beard trimmer with a very attractive light weight (290 g) and its 100 minutes autonomy. Its Staggertooth blade cutting head with offset teeth guarantees remarkable precisionIt has a width of 40 mm and an adjustable length between 0.8 and 2.5 mm. The powerful DC motor (5,500 rpm) ensures a clean cut and impeccable gradations.
Among the advantages of the Magic Clip Cordless are its Ease of use thanks to the 8 Premium counter-chasers and the adjustable lever on the cutting head. The only drawback is the need to recharge it regularly, but this is minor compared to its performance.
Compared to its competitors, The Magic Clip Cordless stands out for its wireless design and its Staggertooth blade technology. It represents a significant evolution compared to previous models and offers excellent value for money.
The Wahl Magic Clip Cordless is a professional beard trimmer ideal for those who want precision, power and convenience. Its features and performance make it a wise choice for the discerning user.
Benefits:
Professional cutting quality: precision and impeccable gradations
Wide range of cutting lengths: 8 shoes ranging from 1.5 mm to 25 mm
Elegant design: red and silver colors, ergonomic shape
Appreciable autonomy: 100 minutes of wireless use
Disadvantages:
Higher cost than consumer models: investment for a professional product
My opinion on the Wahl Magic Clip Cordless
I recently purchased the Wahl Magic Clip Cordless clipper, and I have to say that I am really impressed by its performance and ergonomics. From the first use, I was seduced by its lightness and the ease with which it glides over my beard. The cutting precision is incredible, thanks to the Staggertooth blade cutting head with offset teeth.
The 8 Premium counter combs included are a real plusI can adjust the length of the cut in the blink of an eye. I also appreciate the 100 minutes autonomy, even if I have to remember to recharge it regularly. The powerful engine is an undeniable asset for impeccable gradations.
The Wahl Magic Clip Cordless has really revolutionized my beard trimming routine. I would definitely recommend it to anyone looking for a professional cordless beard trimmer that combines performance, ease of use and value for money.
Panasonic ER-GP82 : Professional beard trimmer
Promotion
Panasonic ER-GP82 for professionals
The Panasonic ER-GP82 stands out in the professional beard trimmer market thanks to its 10,000 rpm linear motor and its Constant Control technology, offering a precise cut adapted to the density of the hair. The X-taper Blade 2.0, coated with carbon fiber and titanium, ensures a clean and smooth cut. Compared to its predecessor, the ER-1611, it is 7.5% lighter (245g) and benefits from better ergonomics with a Soft-Touch handle.


The ER-GP82 is distinguished by its versatility: mains or rechargeable modeIt offers 50 minutes of autonomy for one hour of charge. The swivel wheel adjusts the cutting length on 5 levels (0,8 to 2,0 mm)Although the minimum height is 0.8 mm. Considering the quality of cut, the power, the comfort of use and the quality-price ratio, the ER-GP82 is a a must-have option for beard professionals.


In this comparison, the Panasonic ER-GP82 stands out as an excellent choice for demanding users and professionals, thanks to its performance and versatility.
Benefits:
Clean, crisp cut on the first pass.
Relatively quiet.
Durability: they last for years.
Lightweight and ergonomic.
Convenient adjustment wheel for precision cutting.
Disadvantages:
Minimum cut at 0.8 mm, which may be too much for some.
Maximum shoe size is 15 mm, which may not be enough for some.
Lacks a storage pocket for easy transport.
My opinion on the Panasonic ER-GP82
Recently, I decided to buy the Panasonic ER-GP82, and what a nice surprise! From the first use, I was bluffed by the power and precision of this clipper. No more stubborn hair, my beard has rarely been so well trimmed.
What I particularly appreciate is its lightness and the pleasant grip thanks to the Soft-Touch handle. I love the freedom of the 50-minute battery life and the the possibility of using it in rechargeable mode or on mains.
The only small hitch is the minimum cutting height of 0.8mm. But frankly, it's not a big concern for me. If you're looking for a high-performance beard trimmer, I highly recommend the Panasonic ER-GP82.
Wahl Detailer Trimmer
The Wahl Detailer is the beard trimmer of choice for professionals and discerning amateurs. This corded trimmer offers power, precision, and comfort thanks to its 5000 rpm rotary motor, its light weight (190 g without cable) and its ergonomic grip.
Distinguishing itself by its cutting accuracy of 0.4 mm and its cutting width of 32 mm (38 mm for the T-Wide), the Wahl Detailer is ideal for contouring and finishing. Although it is corded, it is a concentrate of technology and quality.
The Wahl Detailer is adjustable to 0 for optimum precision, which sets it apart from other beard trimmers on the market. Professionals and experienced hobbyists alike will appreciate this reliable, high-performance clipper for impeccable results every time.
Benefits:
Precision Finishing and Cutting: Ideal for making sharp contours and delicate finishes.
Lightweight and easy to handle: Easy to hold and use for long periods without fatigue.
Low noise : Allows a pleasant use without disturbing the surroundings.
Disadvantages:
Don't shave it all off: The cut is not ultra-short for a perfectly smooth shave.
Fragility: The design can be a bit fragile, requiring delicate handling and regular maintenance.
No storage bag: The lack of a storage bag or pouch can make transportation and storage less convenient.
My opinion on the Wahl Detailer
Recently, I had the chance to chat with a hair expert who highly recommended the Wahl Detailer. Intrigued, I decided to try it myself at the salon!
What really appealed to me was the remarkable precision offered by the zero setting of this corded clipper. Of course, the cable does limit mobility a bit, but the Wahl Detailer's exceptional performance more than makes up for this little inconvenience.
I am extremely pleased with my experience with the Wahl Detailer and highly recommend it to all professionals and enthusiasts looking for a beard trimmer that combines power, precision and comfort. Don't hesitate to test it: you won't be disappointed!
Wahl Balding 5 Star Series
Wahl Balding 5 Star Series
The Wahl Balding 5 Star Series is the star of the clippers for short cuts ! This marvel combines precision and power with its ultra-fast V5000+ electromagnetic motor, offering 6,000 rpm.


Its ergonomics guarantees you optimal comfortThe 40 mm chrome-plated stainless steel cutting head, adjustable to 0, allows you to obtain a cutting length of 0.4 mm. Thus, create ultra-short gradients and stunning finishes with ease !


Despite its specificity for short cuts, the Wahl Balding 5 Star Series stands out from other trimmers thanks to its power, ergonomic design and outstanding cutting precision. It is wired for performance and reliability.


The set includes 2 plastic combs (1.5 and 4.5 mm), a hairdresser's comb, a cleaning brush, oil and a blade guard. Ideal for professionals and demanding bearded men at home, this trimmer offers excellent value for money.
Benefits:
Precise and clean cut
Possibility to adjust for a very short cut with the "zero gap" option
Good manufacturing quality
Powerful and very reliable
Disadvantages:
Cutting head not adjustable with a knob
High weight
Noisy over a long period of use and can get hot
My opinion on the Wahl Balding Star
After a long search for the perfect trimmer for my ultra-short layers, I finally found my match with the Wahl Balding 5 Star Series! I recently used it for the first time and I was blown away by the quality of the cut, worthy of a professional salon.
Its 2.4 m cable allows me to use it with ease. I was also surprised by the power of its electromagnetic motor "V5000+", which got rid of my hair and thick hair without any problem.
The only downside is that this trimmer is really specialized in short cuts, so it may not be suitable for all styles. But for me, it does its job extremely well!
In summary, I am delighted with my purchase and I can only Recommend the Wahl Balding 5 Star Series to anyone looking for a high-performance clipper for short, precise cutss.
BaByliss PRO FX872E - Professional Digital Cordless Trimmer
Promotion
BaByliss PRO FX872E - Professional Digital Cordless Trimmer
The BaByliss PRO FX872E: the ultimate trimmer for beard lovers and pros! The stainless steel blades, with a performance of 7000 movements/min, ensure an unequalled precision of cut, ideal for shading and finishing.
The innovative adjustment wheel (0.6 - 3.0 mm) and 8 guides (3 - 25 mm) allow for optimal customization. The lithium-ion battery offers 160 minutes of autonomy in 3 hours of chargeThe FX872E is a memory-free device that sets it apart from its competitors.
This ergonomic clipper (0.6 kg) guarantees a perfect comfortable grip and total control. Intuitive LED display displays essential information for trouble-free use.
The FX872E is a smart choice for professional barbers and enthusiasts, combining performance, autonomy and quality of cut. A worthwhile investment for those looking for excellence in beard trimmers!
Benefits:
Excellent battery life
Numerous shoes for different cutting lengths
Ergonomic and easy to use
Solid and durable design
Charging time indicator
Quiet operation.
Disadvantages:
Does not cut below 0.6 mm for some users
Sometimes needs to go over the same spot several times for a clean cut
Cheap" storage case
Cannot be cleaned under water
My opinion on the Babyliss PRO FX872E
The FX872E really lived up to my expectations! Its stainless steel blades offer incredible precision, making my impeccable gradations and finishes.
The 160 minutes autonomy is a real plusThis allows me to take my time to refine my beard without stress. Its light weight and ergonomic grip greatly facilitate its use.
LED display and customizable settings allowed me to adapt the clipper to my specific needs. Although the price is a bit high, I consider this investment to be worthwhile for the quality and performance it offers.
I highly recommend the BaByliss PRO FX872E to those looking for a top quality beard trimmer for professional results at home.
How do I rank the best products?
I scoured the web, met with barbers and sought advice from dozens of beard professionals to find the best products available on the market.
I have analyzed, listed and compared dozens of electric trimmers through :
Thousands of consumer reviews,
Dozens of tests from hairdressing professionals and beard enthusiasts,
Hundreds of user feedbacks on forums and social networks,
In-store advice from specialized salespeople,
YouTube videos of pogonophiles from all over the world.
Then I listed the models that stand out, the ones that are really worth buying. My goal is to present you with the top clippers through a comparison that contains only the best models.
You may be interested in this: Clippers on the Barber Shop
Important criteria for a reliable purchase
Functionality and ergonomics
Long battery life, LED display, adjustable power motor... I have compared the best features to show you which ones are really useful for a quality mowing.
The ergonomics and ease of use of the trimmer are also crucial to a smooth shaving experience.
Power and versatility
A trimmer that easily adapts to all types of cuts or hairs (curly, disheveledthick, short...) is an essential criterion to buy equipment that will be useful for years to come. The power of the engine is not to be neglected You want a model that can mow quickly and easily!
Accessories included
More and more of them, the accessories (hooves and cutting heads, razors, maintenance oilsbrushes...) are very useful to style your haircut as you wish. Close cutting, clipping, contouring: they increase the versatility of your clipper tenfold!


Superior quality
When we invest in equipment, we want the best quality. Not a product that will fail us after a year or that does not meet our expectations in terms of excellence.
The electric clippers presented in this test are the best in their field. We make it a point to to offer you only models that are worth buying !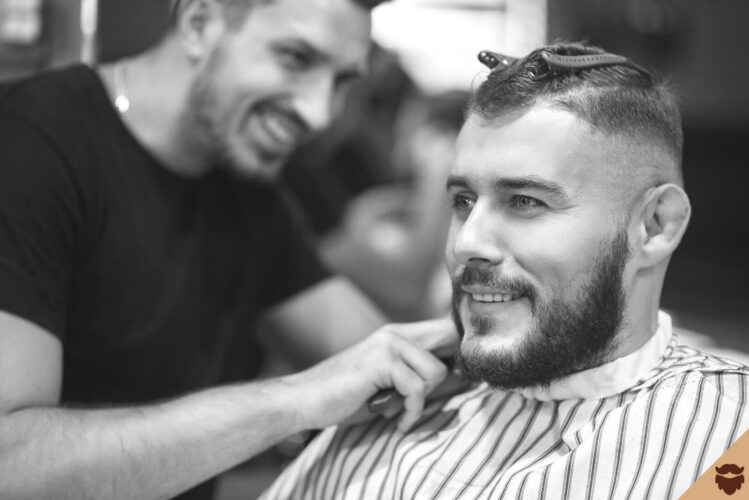 What is a professional beard trimmer?
A professional beard trimmer is a device specially designed to cut, trim and sculpt beard and facial hair with great precision and efficiency.
It is intended for heavy use in professional environments such as barbershops and hair salons. Barbershops clippers generally offer a better quality, durability and performance than consumer mowers.
How to choose a beard trimmer for barbershops?
Choosing the ideal beard trimmer for a barbershop requires taking into account several key factors!

Here are some tips to help you make the best choice:
Quality and durability
Choose a sturdy and durable mower. Reputable brands generally offer higher quality products with superior longevity, which is essential in a professional environment.
Engine
Choose a powerful and quiet motor. A powerful motor ensures a clean, precise cut on even the thickest beards, while a quiet motor makes the experience more pleasant for you and your clients.
Blades
Choose quality, sharp, corrosion-resistant blades. Sharp, durable blades ensure a precise cut and avoid irritating the client's skin.
Length settings
A mower with multiple length settings will allow you toadapt the cut to the preference of each customer and to realize different beard styles. Look for mowers with interchangeable shoes or a built-in adjustment system.
Ergonomics and handling
The mower should be comfortable to hold and easy to handle. Good ergonomics allow better control during cutting and avoid fatigue during prolonged use.
Autonomy and power supply
Prefer a mower with a good autonomy if you opt for a wireless model.
If you choose a corded model, their motor is usually more powerful! But make sure the cable is long enough for easy use in your workspace.
Maintenance
An easy-to-maintain mower will save you time and extend the life of the unit. Look for models that are quick to clean and whose blades can be replaced or sharpened.
Price
Investing in a professional quality mower may mean a higher initial cost, but it is often worth it in the long run in terms of performance and durability.
Accessories and features
Additional accessories and features are a must for the best mowing experience! You can find lawnmower kits that contain everything you need: counter combs, lubricating oils, cleaning brushes.

Some models have interesting features, such as power settings, indicator lights, dials or knobs to change cutting lengths, LED displays, etc.
We therefore advise you to check each of these aspects before making your choice.
Warranty
Always make sure your equipment comes with a warrantyProfessional mowers can be expensive, and you need to be able to return them if you're not satisfied.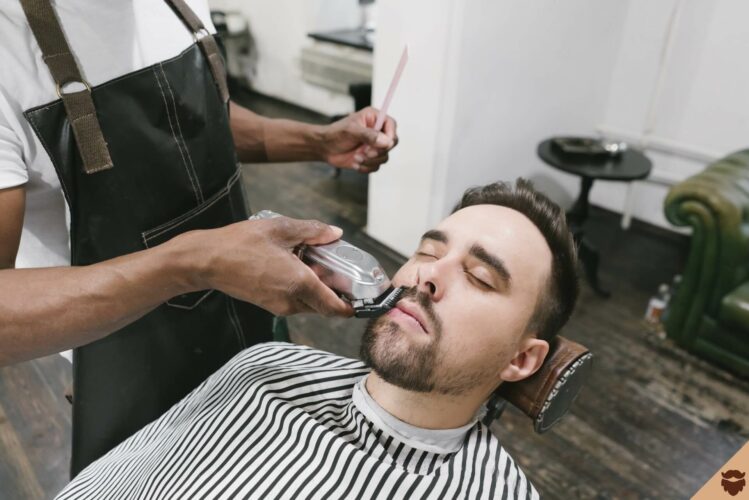 Maintenance, cleaning and lubrication of the beard trimmer pro
Maintenance of your electric trimmer is very important and must be done regularly if you want to keep it over time.

Indeed, as with a car or any other equipment, it needs to be pampered and kept in its best shape. This will allow you to improve its performance and avoid early failure or problems that could have been avoided.
I advise you to :
A problem, a breakdown? Consult our guide : How to repair an electric trimmer? and find the solution to your trimmer problem.
What to use after trimming your beard?
After trimming your beard, it is customary to use a good care product to moisturize, soothe and comfort your skin and hair.
Rightly so, these products will improve the appearance of your beard, making it stronger and shinier. In short, I really advise you to use these products for a beard... In the hair!

Care to use after mowing:
Everything you need to maintain your face and beard hair.
Alternatives to clippers for trimming and styling beards
Razor, shavette, cabbage cutter or manual trimmer: shaving accessories are numerous!
Each of them has its advantages and disadvantages, but you can't take away one usefulness: they work extremely well with the beard trimmer to finalize your cut, outline your contours or shave your neck hair.
In this capacity, I have appointed as alternatives and combinations with the clipper :
Shavette
Razor
Manual trimmer
Cabbage cutter
With these accessories and a little practice, you'll finally be able to style your beard like it was just outside the barber shop... just like a professional! Getting an extra accessory costs a little more, but trust me: it is very, very useful.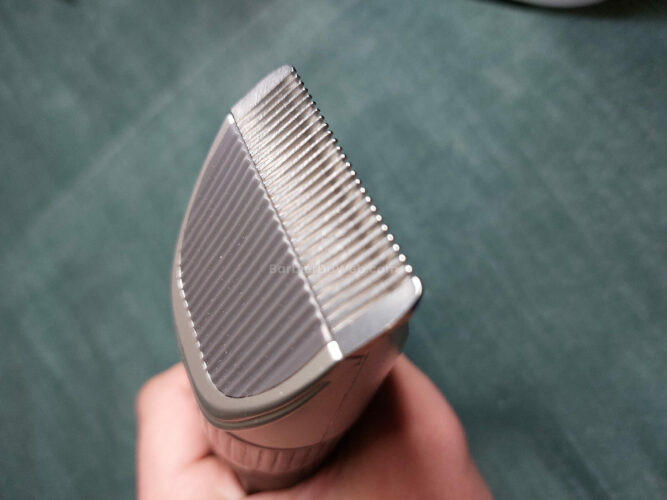 For a beard trimmed like a pro, opt for a professional beard trimmer!
We have come to the end of our exciting journey into the world of professional beard trimmers. Thanks to our quest and the precious advice of seasoned barbers, you now have in your hands the secrets to choosing the ultimate tool, used by beard professionals and seasoned bearded men.
Whether you're a seasoned barber or looking for excellence in your own beard, remember that the perfect trimmer is the one that will perfectly suit your needs and faithfully accompany you as you complete your hair masterpieces.
Finally, remember that beard mastery isn't just about having the best trimmer - it's also about your skill, creativity and passion. So, dear readers, arm yourself with your professional clippers!
May you always trim, sculpt and shape the most epic and elegant beards. May the power of facial hair be with you!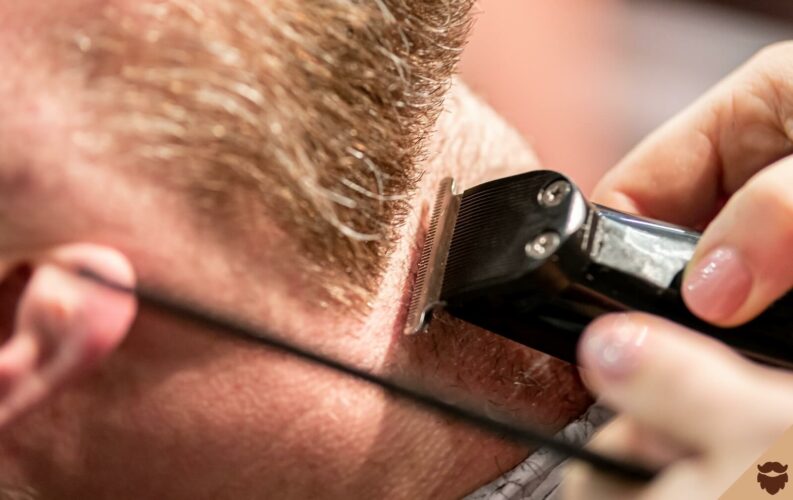 Frequently asked questions