If you are looking for a trimmer to trim all the hair on your body, you have come to the right place! Multi-functional clippers are used to trim beards, hair, moustache, nose, ears and even pubic hair.

They are well named, don't you think? Versatility and multiple uses are their specialties.
The numerous accessories allow you to shave all the hair on your body and the power of the motor will be sufficient for your hair as well as for your beard, whether it is thick or long.
In short, if you are looking to buy an all-in-one lawnmower, this is the place to go !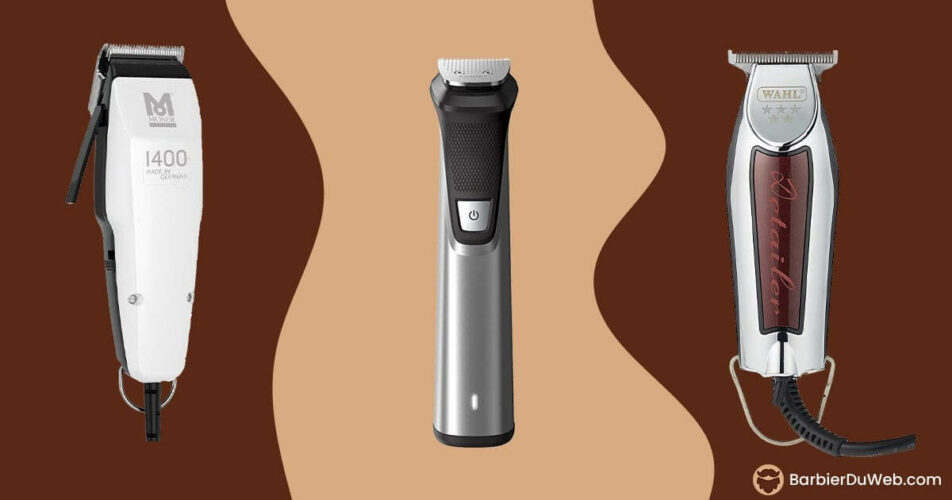 Comparison of hair, beard, moustache, nose and ear clippers
Philips MG7745/15 - The Rolls Royce of multi-purpose clippers
Promotion
Philips MG7745/15 Electric Trimmer
The MG7745 from Philips is a true flagship of multifunction. Its own trimmer can trim all the hair on your body, from your head to your feet! 14 accessories are included with the close shave for the mustache, nose or ears and eyebrows.
Pleasant to use, it is very practical thanks to its adjustable shoes in cutting height

This is a great value for money we have here!

Benefits
14 accessories for ALL body types and cuts
Waterproof
All-in-one for the body, beard, mustache, nose and ears
Good battery life
Storage case and excellent ergonomics

Disadvantages
Does not light up while charging
A little big
Somewhat noisy
Braun MGK7220 - Versatility for men
Braun MGK7220 hair clippers - Quality and multi-function
A Braun clipper in the best multi-functional clippers? That's no surprise! With the MGK7220 straight out of the 7 Series, you've reached the top of the clipper range. Its motor even adjusts to your hair thickness and length!

Supplied with a Gilette Fusion 5 ProGlide precision razor, it will also allow you to work with precision for finishing touches. With its quality and numerous accessories, the MGK7220 is one of the best facial trimmers.

Benefits
Automatically adjustable motor
Gilette ProGlide shaver included for precision
Can be used underwater (waterproof)
8 accessories for trimming body hair
Good autonomy and fast recharge
Disadvantages
May be less effective on long and/or thick hair
The trimmer may lack precision but the razor makes up for it
Hatteker - The inexpensive, multifunctional American lawn mower
Hatteker Lawnmower - One of the best value for money
I don't know if you've heard of Hatteker yet, but if you haven't: it's time! This is an American brand that has quickly established itself in the thriving market of men's clippers. Their clippers are simply among the best value for money.

Indeed, for about thirty euros (really cheap), you have the right to a multifunctional mower that really does the job and offers complete accessories for all uses.

Benefits
Cheap and multifunctional
Waterproof (can be used underwater)
12 accessories for all sizes of cuts
Adjustable shoe
Battery LED display

Disadvantages
Finish that may leave something to be desired
Not excellent for precision mowing
Braun MGK3221 - All-in-one rechargeable multifunction trimmer
Braun MGK3221 hair trimmer
Braun has no place among men's accessories. With the MGK3221, you can trim your beard, hair, face, ears and nose.
Thanks to its various accessories (shoes and heads), you will be able to get rid of all the hairs on your face but also on your body.

Its wide range of accessories and its small price make it a very good value for money!

Benefits
Not expensive
Easily interchangeable heads
Useful for short beards and neck design
Disadvantages
Low battery life
Not waterproof
Accuracy to be reviewed
Cleanfly clippers for men: Nose hair, Forehead, Ears, Eyebrows...
Cleanfly Trimmer - Nose, Ears, Eyebrows
Also a little-known brand in men's grooming, CleanFly offers us a trimmer specialized in all facial hair except beard. If you want to take care of your nose, ears, eyebrows or neck hair quickly and efficiently, this is the ideal trimmer.

With good value for money, I recommend it to the budget minded who already own a proper beard trimmer.

Benefits
Cheap and very good value for money
Good battery life
Ergonomic and easy to use
Disadvantages
Low power nose adapter
Cleaning that can be complicated
Paonies - Electric Nose, Ear and Eyebrow Trimmer
Paonies - Nose, Ear and Eyebrow Trimmer
A small gadget with high capacities, the 3-in-1 trimmer from Paonies is also an amazing value for money with a price around ten euros. Versatile, it allows you to quickly and comfortably shave your most complicated facial hair!
If you already have a beard trimmer, I recommend getting this one in addition.

Benefits
Excellent value for money (not expensive)
Operates on a single battery
Easy to use
Ergonomic and easy to use
Small cleaning brush included
Disadvantages
Battery not included
Robustness to be reviewed

Babyliss E837E - Beard and body multipurpose trimmer kit
Promotion
Babyliss E837E - Multipurpose Trimmer Kit
A comparison of clippers without Babyliss? Amazing! The E837E (yes, it's a strange name) is a set of two clippers that will allow you to shave your hair but also your beard, nose, top of lips or ears.

Its many cutting guides and shaving heads will allow you to capture the hairs to shave as much as possible! In fact, you can even use it on your pubic hair.

Benefits
Good battery life
Practical and efficient
Can also be used on pubic hair

Disadvantages
A little expensive
May lack power depending on hair type
How did I choose the best all-in-one mowers?
After conducting extensive research on the web and talking to many hair and beard professionals, I compiled reviews and user feedback to select the best electric clippers available on the market.
I evaluated thousands of consumer reviews, read dozens of tests from professionals and beard enthusiasts. I also asked for advice from my favorite barbershops and specialized in-store salespeople. I also watched YouTube videos of pogonophiles from all over the world to complete my research.
Through this careful analysis, I have compiled a list of models that stand out and are definitely worth buying.
Criteria for a quality multi-function mower
Functionality and ergonomics
I have compared the different features offered by electric mowers to present them to you and help you choose the most useful ones for a quality mowing.
Long battery life, LED display, and power adjustable motor are important features to consider when making your choice.
Ergonomics and ease of use of the trimmer are also key factors for a comfortable and enjoyable shaving experience.
Power and versatility
Engine power and versatility are essential. A clipper that can adapt to different types of cuts and hair (curly, disheveledthick, short...) is essential for a sustainable and efficient use.
A powerful model allows for quick and easy trimming, which is a definite plus for an efficient and comfortable shave.
Accessories included
The accessories included with electric clippers are numerous and varied. Cutting shoes and heads, razors, lubricating oils and brushes are all useful tools for styling your hair the way you want it.
They allow you to trim, thin and contour your beard, which greatly increases the versatility of your trimmer.
Superior quality
When you invest in beard equipment, you want the best quality possible. Not a product that will fail us after a year or that will not meet our expectations in terms of excellence.
The electric lawnmowers presented in this comparison are the best on the market. We have selected top quality models that are definitely worth buying.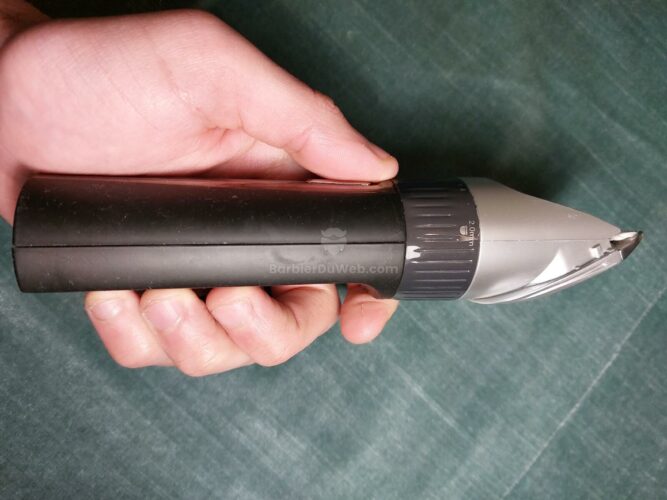 What is a hair, beard, nose, mustache and ear trimmer?
This type of trimmer is usually called a multi-functional beard trimmer, because it will be used to trim the hair of the whole face:
Hair
Beard
Nose
Moustache
Ears
Eyebrows
Front
Neck
The design of the trimmer and its accessories are designed to facilitate the shaving of hard-to-reach areas:
The various cutting heads will be used to reach the nostrils or the inside of the ear while taking care not to hurt or infect the area.
For the mustache or the nape of the neck and the eyebrows, it allows to shave with a good precision.
Of course, a finishing beard trimmer is preferable if you want a perfect result.
Most of these all-in-one accessories can also cut hair with their many cutting shoes. Sometimes, their motor even adapts to your hair and its length for a comfortable clipping!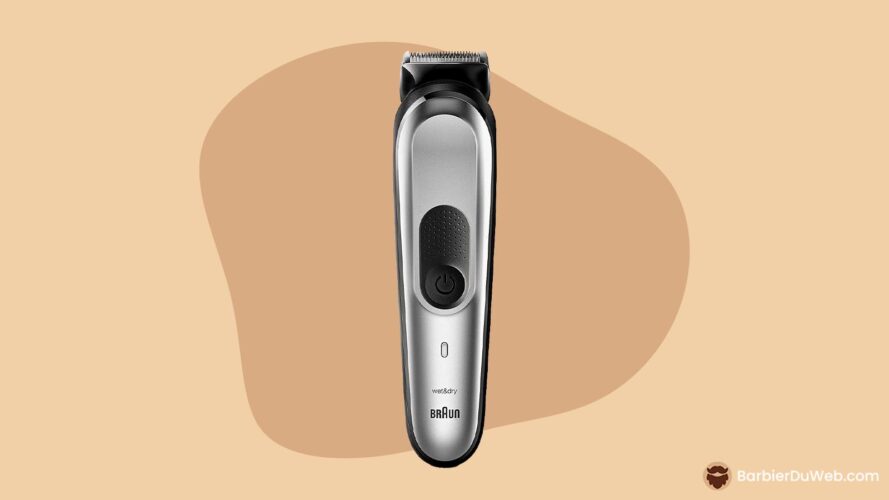 How to choose a multistyle electric mower?
In this top list of full-face trimmers, you will find models from different brands and with various features.
Some are more important than others when choosing your accessory.
For example, it is important to buy a mower that :
Contains the appropriate cutting heads and shoes
Offers a large number of accessories included
Has the necessary power for all hair types
Be precise enough for the many areas to be shaved
Thus, you ensure a complete, comfortable and fast shave thanks to the various options of the clippers (fast charge, storage bag...).
The most important thing is to aim for versatility and especially the clipper that fits YOUR needs. The various options are there to suit all men with any type of hair!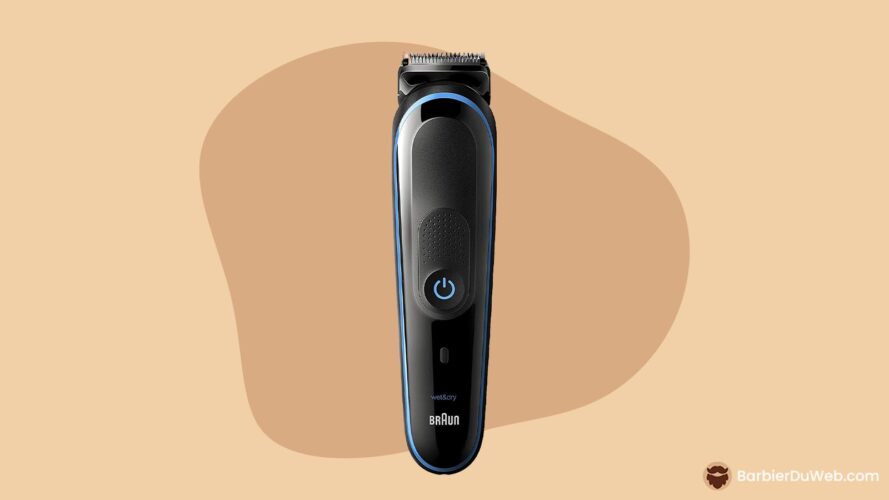 Maintenance of the electric multipurpose mower
Investing in a lawnmower is great. Maintaining your lawnmower so that it lasts over time and does not lose its efficiency is even better!
By regularly practicing a proper maintenance of the moweryou will increase its life and improve its performance.

Here are the two tips I suggest:
Wash and clean your mower properly! This will keep it in top shape and prevent it from clogging. Let your engine breathe and don't wear out your blades unnecessarily.
To read: How do I clean my lawnmower?


Lubricate your blades to avoid friction and wear. In fact, the oil will improve the cut of your beard: it will cut even better than before!
To read: Oils for hair and beard clippers
If your trimmer is cutting poorly, pulling out hair or not working, read our guide to repair of hair and beard clippers !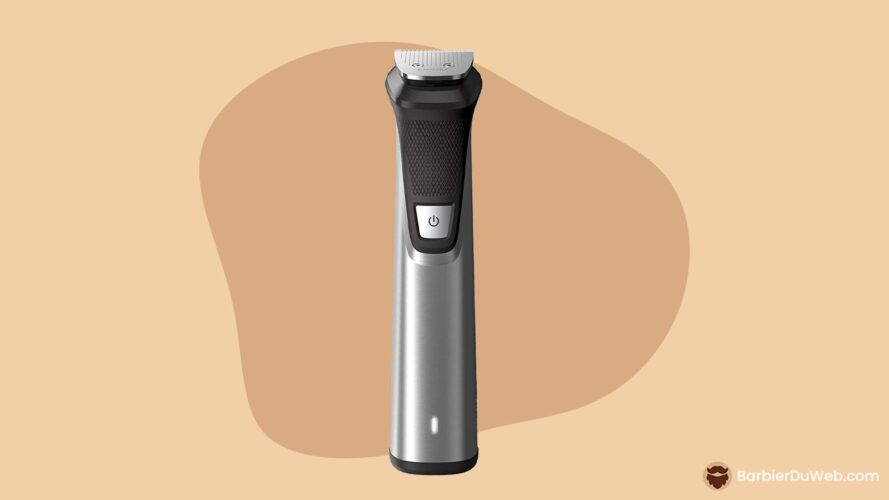 Take care of your skin after shearing with good products
Using good after-care products for your facial hair is something to add right away to your grooming routine if you haven't already! Shinier, healthier and stronger hair, less irritation... The benefits of after-shave products are great for your skin and beard.
Here are some of them to use after trimming your hair:
Thanks to these treatments, your beard will be beautified, shiny and especially stronger!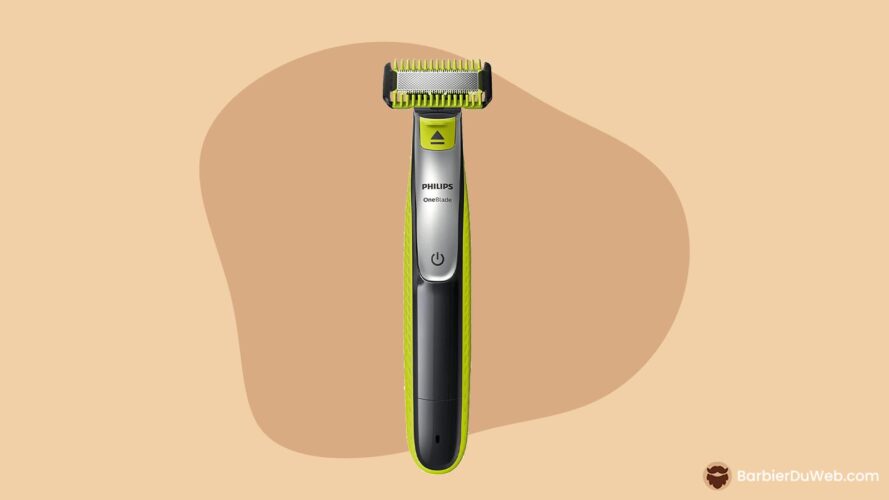 Alternatives for shaving the body
Razor, shavette, cabbage cutter or manual trimmer: shaving accessories are numerous!
Each of them has its advantages and disadvantages, but you can't take away one usefulness: they work extremely well with the beard trimmer to finalize your cut, outline your contours or shave your neck hair.
In this capacity, I have appointed as alternatives and combinations with the clipper :
Shavette
Razor
Manual trimmer
Cabbage cutter
With these accessories and a little practice, you'll finally be able to style your beard like it was just outside the barber shop... just like a professional! Getting an extra accessory costs a little more, but trust me: it is very, very useful.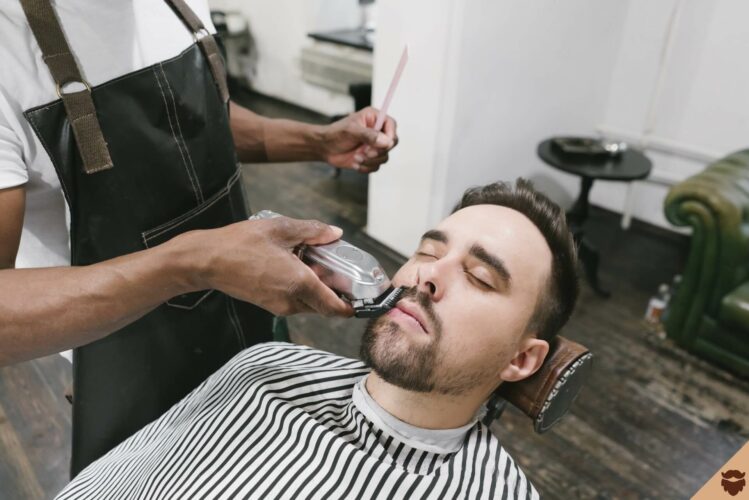 A multi-purpose mower to rule them all!
We have already finished this comparison of multi-functional clippers for men. Now you know the important criteria to check before buying THE model that suits you to trim ear hair, nose hair, pubic hair or even your hair, with the same trimmer.
If I have one last piece of advice to give you, it would be to check the price, which soars very quickly for this type of all-in-one mower. As for the rest, go for it with your eyes closed, you will hardly be disappointed.
And you, do you have a favorite model?
Frequently asked questions