When it comes to choosing the right beard trimmer for your needs, there are a few things to consider.
The first and most important criterion is to know what your goals are in terms of beard size.
If you're just starting out, you'll have different expectations than someone who's had a beard for years.
In this blog post, we'll discuss 12 criteria that you should use as a guideline when choosing a beard trimmer.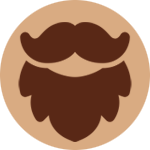 How to choose the right beard trimmer?
By paying attention to several criteria, you will be able to buy the beard trimmer that suits your needs and expectations. Every beard is different and every man wants to have a take care in its own way.

Thus, it will be important to check the following points:
Powerful engine
Precision and cutting height
Adjustable power
Cutting speed
Quality, durable and easily purchased blades
Wired or wireless (battery operated)
Electric or manual?
Comfort and ergonomics of use
Easy to maintain
Size and weight of the mower
Additional features
Accessories included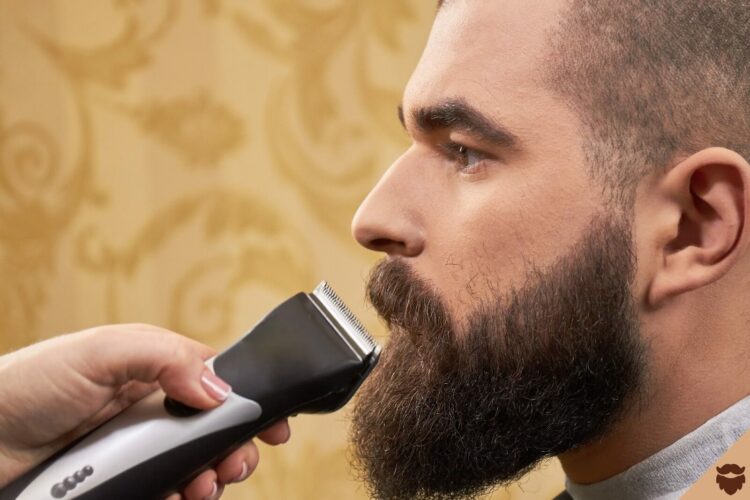 Powerful engine
When choosing a beard trimmer, the first thing to consider is the power of the motor. A powerful motor will make trimming your beard much easier and faster.
However, more power also means that the clippers are more likely to cause irritation. If you have sensitive skin, it's best to choose a mower with a less powerful motor. Also keep in mind that a powerful motor will require more maintenance than a less powerful motor.
You need to make sure you are comfortable with this before you make your purchase.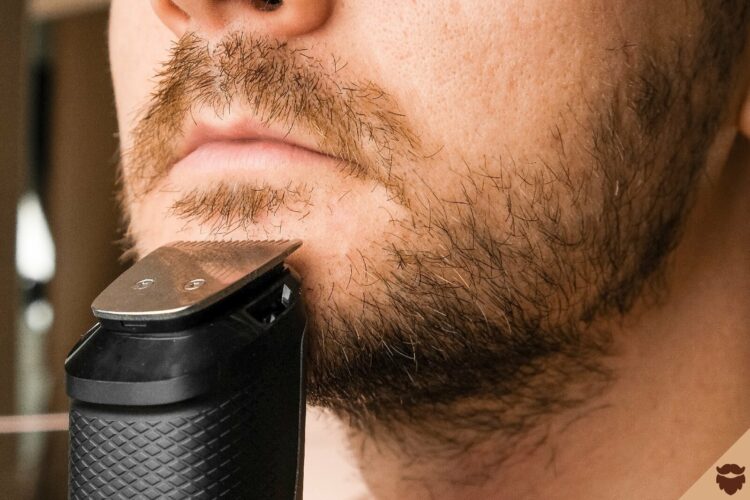 Precision and cutting height
Precision is one of the most important criteria to consider when buying a beard trimmer. The blade of the trimmer should be able to cut the hair cleanly and evenly, without leaving any unwanted hair.
Also, you need to consider the cutting height of the trimmer. If you have a very thick beard, you will need a trimmer with a higher cutting height, while a thinner beard can be trimmed with a lower setting.
By taking the time to consider your needs for precision and cutting height, you can be sure to find the perfect beard trimmer for your needs.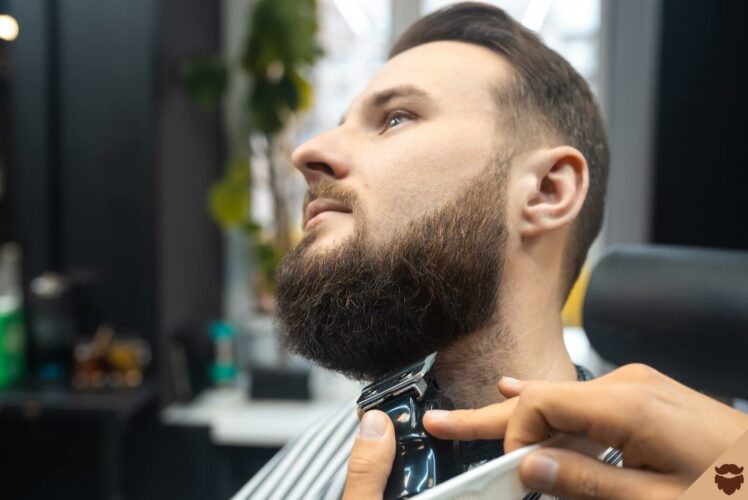 Adjustable power
Many beard trimmers come with adjustable power, allowing you to change the speed of the blade to suit your needs. This is a great feature because it allows you to customize your trimming experience.
If you have a thick beard, you can use a higher power setting to trim the hair quickly and easily.
If you have a thin beard, you can use a lower power setting to avoid irritation.
This feature is also ideal for people who are new to beard trimming. You can start with a low power setting and increase the power as you become more comfortable with the trimmer.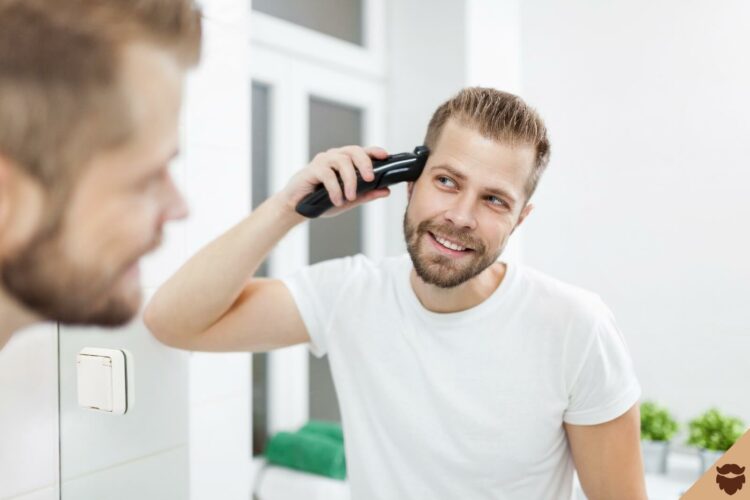 Cutting speed
When it comes to trimming your beard, you'll want a trimmer that has a fast cutting speed. This will allow you to trim your beard quickly and easily without having to go over the same area several times.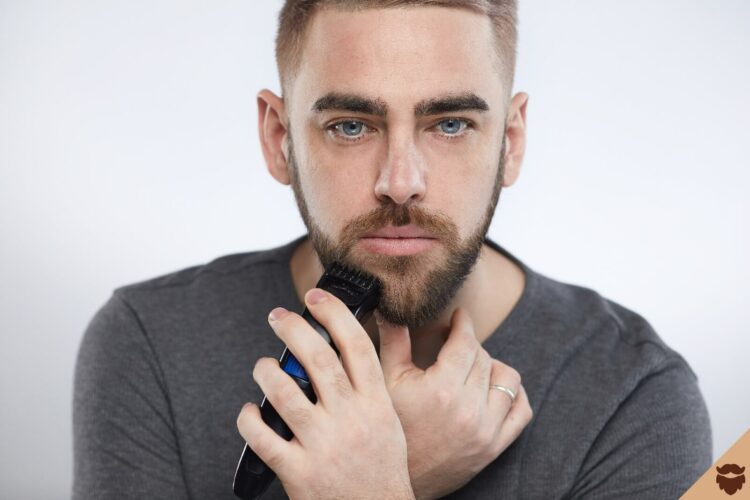 Quality, durable and easily purchased blades
If the mower you choose has interchangeable blades, you will want to ensure that they are of high quality and durable.
If the blades are not of good quality, they can become dull quickly.
Also keep in mind that not all mowers have blades available for purchase. If the blades need to be replaced and they are not available for purchase, you may need to purchase a new unit.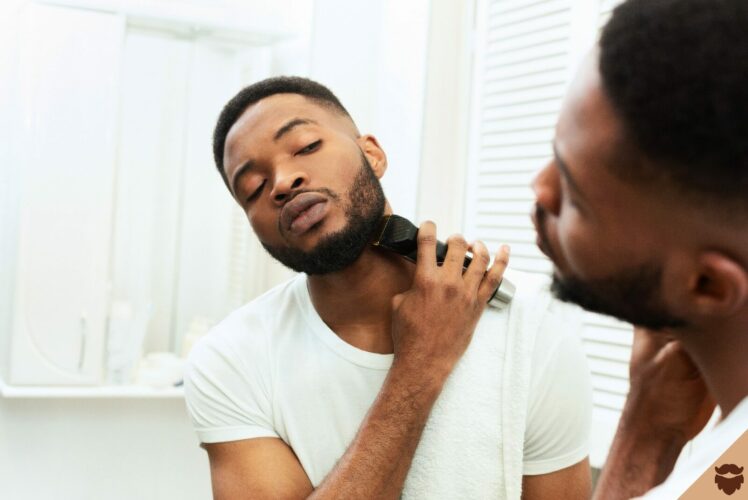 Wired or wireless
One of the most important considerations is whether to go with a corded or cordless model. Both have their advantages and disadvantages, so it's important to weigh your options carefully before making a decision.
One of the main advantages of a cordless beard trimmer is that it is much more convenient to use. You don't have to worry about being tied to an outlet and you can take it with you anywhere.
However, cordless mowers generally have a shorter battery life than their corded counterparts.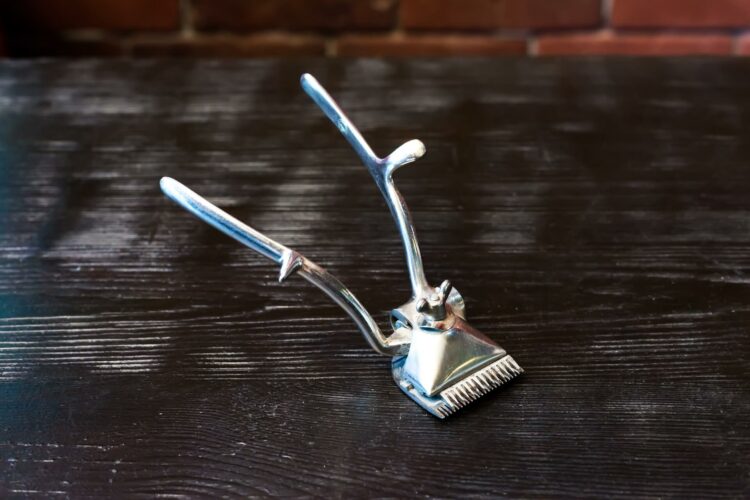 Electric or manual
Choose between an electric or manual beard trimmer is a matter of personal preference. If you want a close, fast and clean shave, then an electric shaver is the way to go.
On the other hand, if you prefer the control and precision of manual shaving, the manual beard trimmer is the best choice.
Whichever type of beard trimmer you choose, be sure to read the instructions carefully before using it. With a little practice, you'll be able to achieve a perfect shave every time.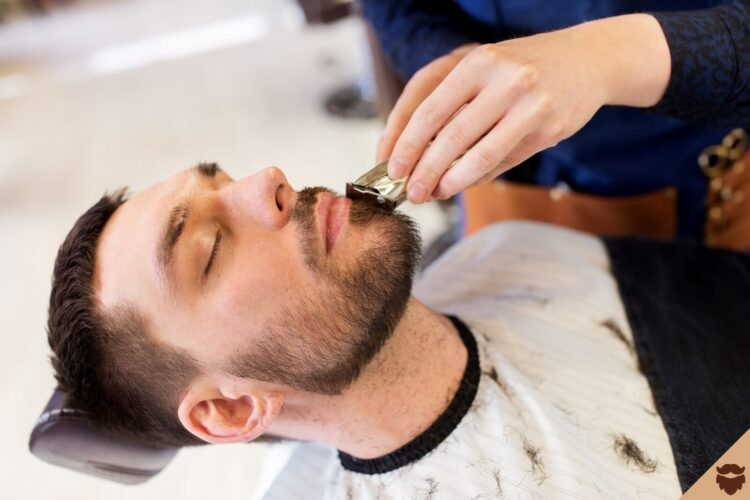 Comfort of use
To get a good result, it is essential to hold the mower properly. A good grip is therefore very important. Look for one with a soft, rubbery handle that won't slip out of your hand when wet.
Blades are also important. You want sharp, durable blades that won't nick or pull your hair. Look for a trimmer with stainless steel or titanium blades.
Easy to clean and maintain
A beard trimmer is a handy tool to have to keep your facial hair trimmed and looking neat. But like any other piece of equipment, it requires regular cleaning and maintenance to stay in good condition.
Thankfully, cleaning a beard trimmer is quite simple. Simply remove the blades and wash them with soap and water. You must also lubricate the blades of your mower regularly to prevent rusting.
So choose a mower that is easy to clean and maintain.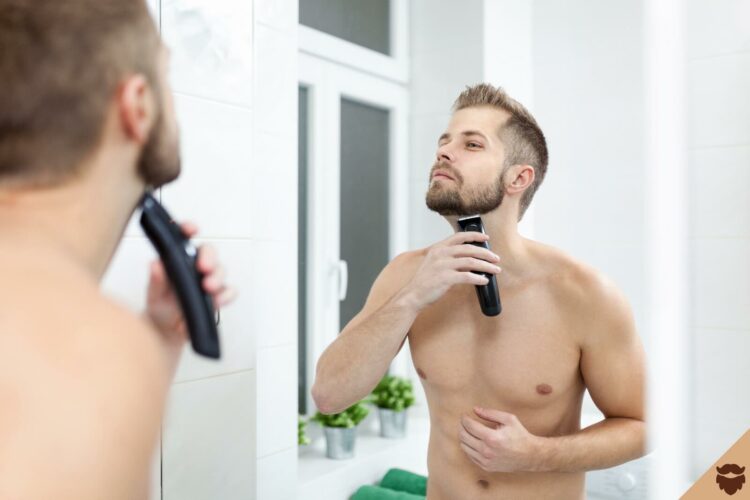 Size and weight of the mower
A trimmer that is too large or too heavy can be difficult to handle, making it harder to get a precise cut. On the other hand, a trimmer that is too small may not be powerful enough to handle thicker beards.
That's why it's important to find a balance between size and power when choosing a mower.
Another factor to keep in mind is portability. If you plan to travel with your mower, it's important to choose a model that is compact and easy to carry.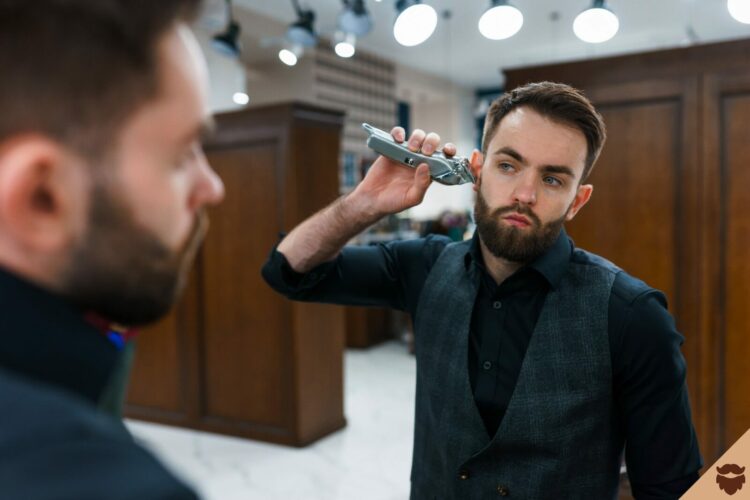 Additional features
Do you want a quick-loading mower, Waterproof with multiple blades for different finishes and contours? Or do you just need a simple trimmer with 0 mm and blank settings?
You'll also need to decide if you need a precision shaver for nose and ear hair. Ask yourself if you want to a mower with a vacuum system and a tank or if you prefer a mower with a charging or storage base.
You could also opt for a hair and beard trimmer to simplify your life!
Once you have considered all these factors, you will be able to choose the perfect beard trimmer for your needs.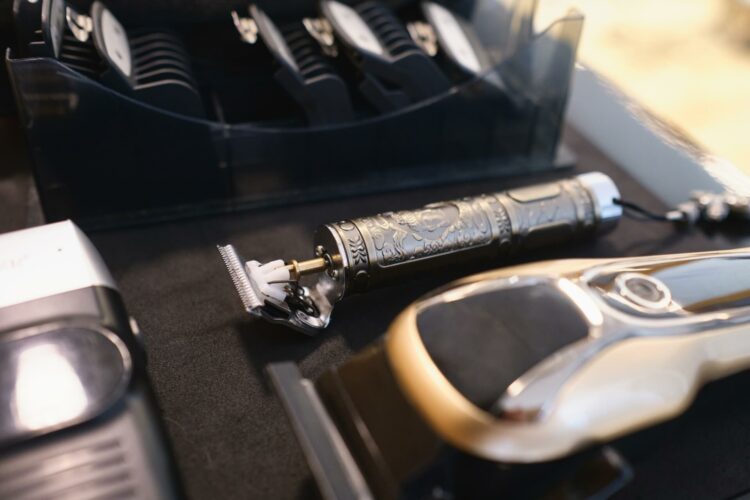 Accessories included in the mower set
If you're in the market for the perfect beard trimmer, there are a few things to keep in mind. First, think about the accessories you'll need.
A 3-day beard boot is essential for keeping a neat beard, and a long beard boot (10mm minimum) is perfect for keeping your beard under control.
You will also need precision blades for paws and small areas, as well as nose and ear attachments.
Mini-trimmers, small clippers and brushes are also useful for keeping your beard looking its best.
With a little research, you can find the perfect beard trimmer for your needs.
Choosing your beard trimmer: easy when you know the criteria!
In conclusion, when choosing a beard trimmer, there are several factors to consider.
First, think about the different types of beard trimmers available and what would best suit your needs. Next, think about the quality of the blade and how easily it can be replaced. Finally, think about the overall design of the unit and how comfortable it is to use.
By keeping these factors in mind, you can be sure to find the perfect beard trimmer for you.