You have a big beard and your trimmer is no longer suitable? It doesn't cut accurately and you don't get the desired result...
Fortunately, the specialized brands for beards have designed clippers specialized in long beard trimming.
You'll find dozens of models on the web and in stores, but which ones stand out?
Find out right away in our guide to the best long beard trimmers.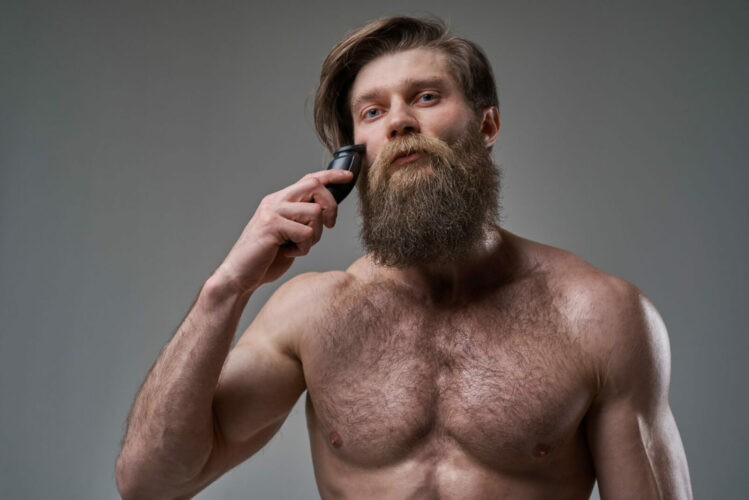 Comparison of the best long beard trimmers 
The ultimate question comes directly to mind: what is a good long beard trimmer?
It is a mix of several important criteria:
Powerful engine and why not adjustable/adaptable to the thickness and type of hair: a beard of 10, 20, 30 or 40mm, it requires power!
Superior accuracy so you don't get small holes during mowing and you can easily do the finishing touches
A increased cutting speedso that it doesn't take an hour to shave
From quality bladesbecause the beard, it wears!
Comfortable to use and easy to clean so you don't have to bother.
Now that you know the important things to look for in the best big beard trimmer, let's get to the introductions with my review.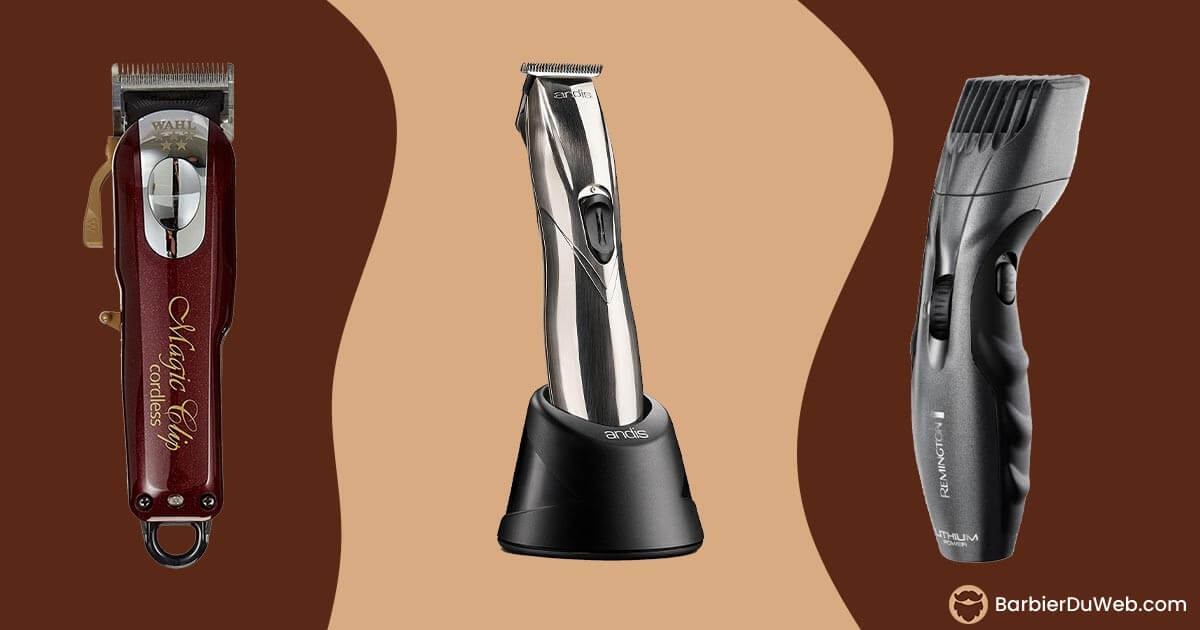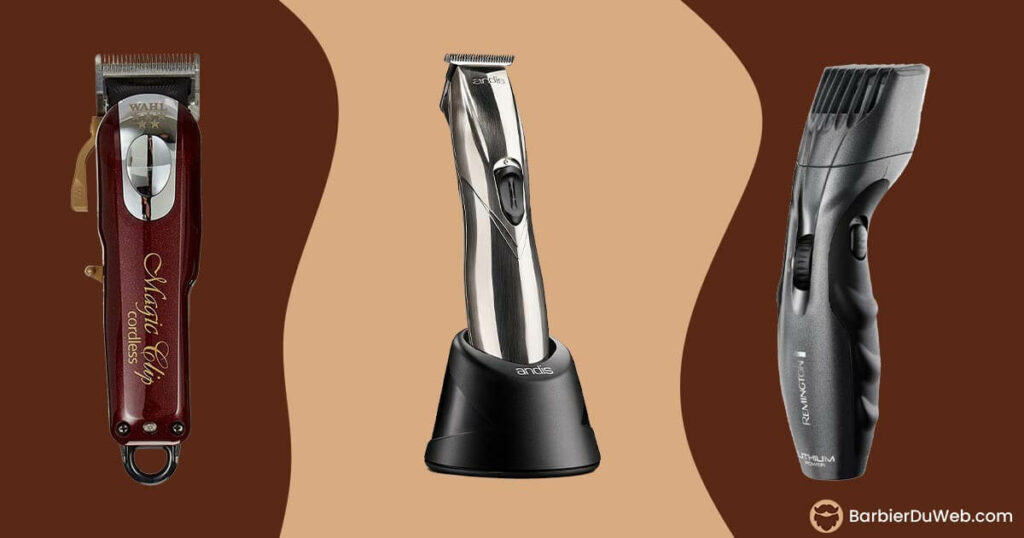 Remington MB4048 - Men's Electric Long Beard Trimmer
Remington MB4048 - Men's Electric Long Beard Trimmer
Remington offers its clippers made especially for bearded men with long hair! Its MB4048 model is a real reference for men's shaving. Adjustable to a wide range of lengths, it can trim your hair from 0.5mm to 35mm and beyond.

In addition, it comes with useful accessories to continue caring for your beard: scissors, brush and a sculpting comb.

Benefits
XL shoes and cutting guide: up to 35mm
Adjustment wheel
Can be used wired or wireless
Boar bristle brush, scissors, comb and storage bag included

Disadvantages
Not usable while charging
Not waterproof
Lack of precision
Panasonic - Personalcare ER-GB96-K503 | Long Beard Trimmer
Panasonic - Personalcare ER-GB96-K503 | Long Beard Trimmer
The Panasonic ER-GB96-K503 is designed for long beards. With its 58 cutting height settings, it will trim your hair in a flash (and in one pass too).
It comes with various useful accessories such as an oil, the cleaning brush and also a carrying bag.

Benefits
Designed for long beards
58 cut settings with 3 combs
Maintenance accessories included
Carrying bag
Can be cleaned under water

Disadvantages
Limited autonomy
A little expensive
Braun 7 MGK7220 All-in-One Electric Trimmer for Men (Beard, Hair & Body) + 8 accessories
Braun 7 MGK7220 All-in-One Electric Trimmer for Men (Beard, Hair & Body) + 8 accessories
Very versatile, the Braun MGK7720 will allow you to maintain your long beard but also hair and all body hair (nose, ears, chest ...)!

With its 8 attachments and its adaptive motor according to the size and type of hair, it is an excellent compromise for a multifunctional trimmer that gets the job done!
A Gillette Fusion5 ProGlide razor is included so you can get a close, precise shave. I recommend it to men who want to get a trimmer that does just about everything you would need!

Benefits
Versatile: can be used on the whole body
Adaptive motor according to hair length and type
Efficient shaving heads
Good autonomy and fast charge
On base

Disadvantages
Tips that may seem fragile
Lack of precision


Philips BT5515/15 Series 5000 Beard Trimmer with Dynamic Pro Cutting Guide
Promotion
Philips BT5515/15 Series 5000 Beard Trimmer with Dynamic Pro Cutting Guide
The BT5515 from Philips offers 40 cutting heights from 0.4mm to 20mm, allowing you to trim your long beard with ease.
Cordless (on battery), it has a good autonomy and it is also possible to wash it with water since it is waterproof.

Benefits
Dynamic Pro Cutting Guide for better cutting
40 length settings with 0.2mm pitch between heights
Waterproof
Precision trimmer included to do the finishing touches

Disadvantages
No battery level display
May appear fragile
Hatteker - Multi-functional long beard trimmer (hair, body, nose...)
Hatteker Trimmers for Beard, Hair, Body, Nose and Ears
The Hatteker brand is the new kid on the block when it comes to men's clippers. It has quickly taken its place among the brands for the general public. With its many accessories and cutting shoes, it will allow you to trim your long beard in the blink of an eye.
Waterproof, rechargeable and with an LCD display, the Hatteker mower is an excellent choice in terms of value for money!

Benefits
Not expensive
Numerous cutting shoes
LCD screen
USB rechargeable
Washable under water

Disadvantages
Ergonomics to be reviewed
No storage bag
Accessories that may seem fragile
How do I select the best long beard trimmers?
I scoured the web, met with barbers and sought advice from dozens of beard professionals to find the best products available on the market.
I have analyzed, listed and compared dozens of electric trimmers through :
Thousands of consumer reviews,
Dozens of tests from hairdressing professionals and beard enthusiasts,
Hundreds of user feedbacks on forums and social networks,
In-store advice from specialized salespeople,
YouTube videos of pogonophiles from all over the world.
Then I listed the models that stand out, the ones that are really worth buying. My goal is to present you with the top clippers through a comparison that contains only the best models.
You may be interested in this: Clippers on the Barber Shop
My criteria for finding the best products
Functionality and ergonomics
Long battery life, LED display, adjustable power motor... I have compared the best features to show you which ones are really useful for a quality mowing.
The ergonomics and ease of use of the trimmer are also crucial to a smooth shaving experience.
Power and versatility
A trimmer that easily adapts to all types of cuts or hairs (curly, disheveledthick, short...) is an essential criterion to buy equipment that will be useful for years to come. The power of the engine is not to be neglected You want a model that can mow quickly and easily!
Accessories included
More and more of them, the accessories (hooves and cutting heads, razors, maintenance oilsbrushes...) are very useful to style your haircut as you wish. Close cutting, clipping, contouring: they increase the versatility of your clipper tenfold!


Superior quality
When we invest in equipment, we want the best quality. Not a product that will fail us after a year or that does not meet our expectations in terms of excellence.
The electric clippers presented in this test are the best in their field. We make it a point to to offer you only models that are worth buying !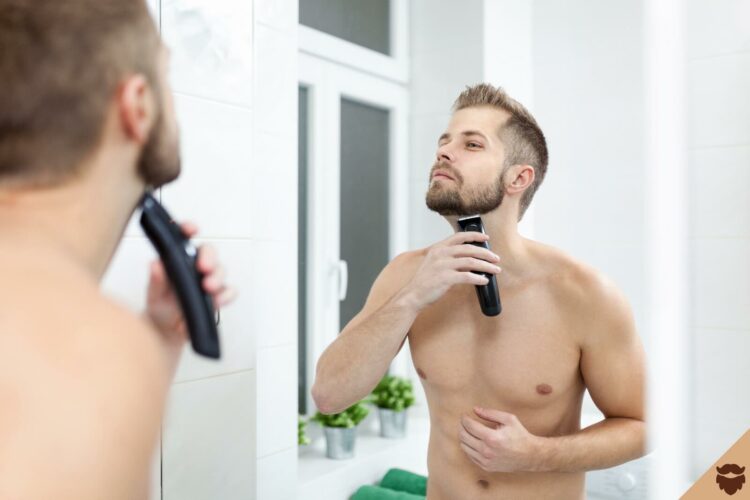 What is a beard trimmer for big beards?
This is a trimmer suitable for use on long beard hair. The shape and size of the blades, the shoes, the motor and all the ergonomics of the trimmer are optimized.

The power and the setting of the motor and the cutting shoes are designed not to pull your hair and to trim quickly. No need to take 30 minutes in advance to trim your beard.
Note: These specialized clippers will get rid of all your hair and are even powerful enough to trim hair.
How to choose a long beard trimmer?
To make the right choice, it is important to pay attention to certain criteria such as the power and durability of the engine and materials. Also, the included attachments are all designed to trim a long beard and then move on to precision trimming to work on your contours and finishes. The ability of this type of accessory to shave closely is important, it would be silly to have to buy two clippers to trim your hair.
Quality of the blades
Of course, it will be important to check the quality of the blades as well as their replacement price when they are worn out by your protruding hairs. For some models, they will even be difficult to find and some men prefer to turn to a new model.
Comfort and ergonomics
Finally, ease of use and ergonomics are a must for large beard trimmers. So, choose a model known for its ease of use, because we all know it: trimming a long beard can be complicated. Besides, that's what barbers are for, right 😉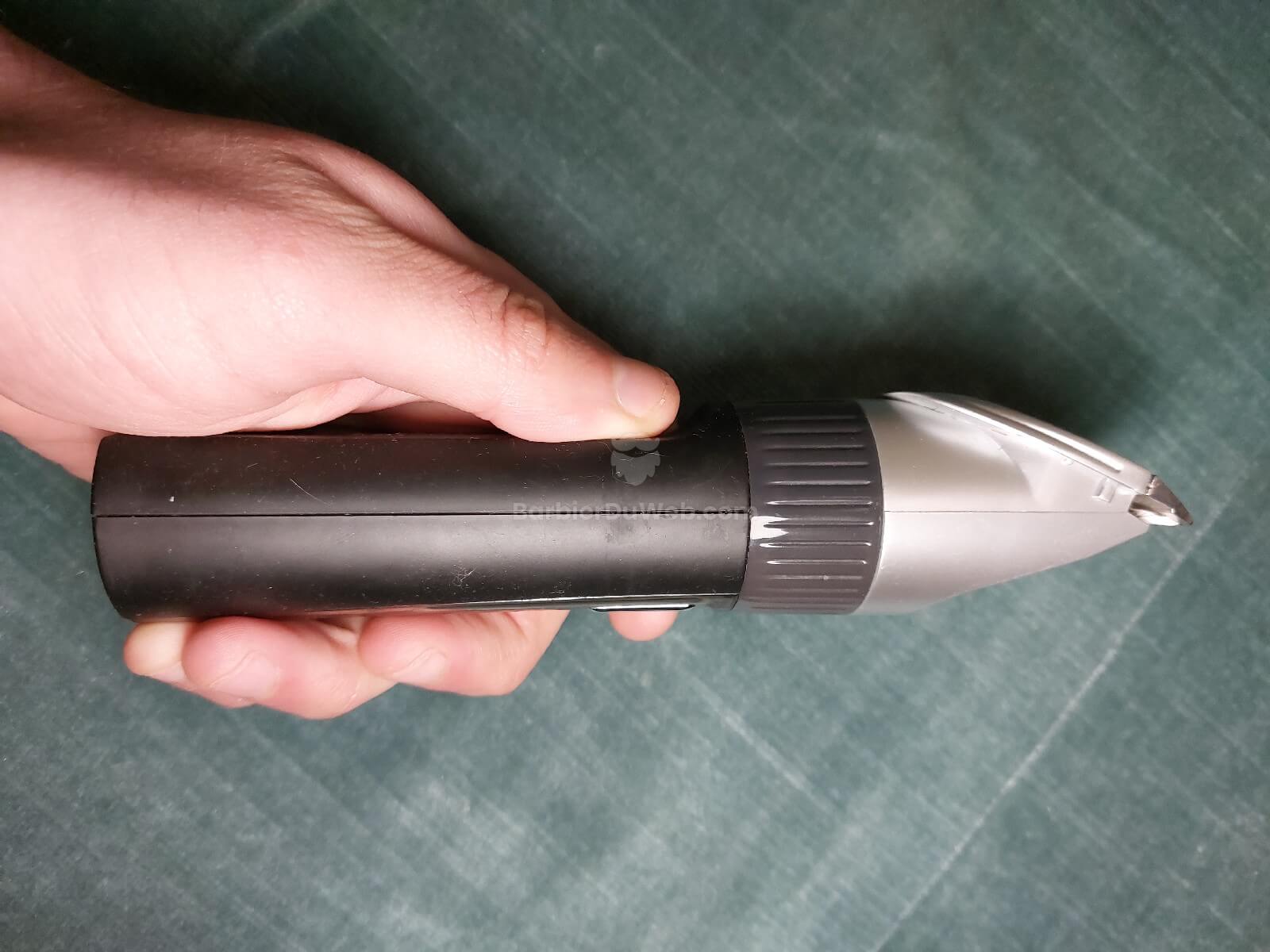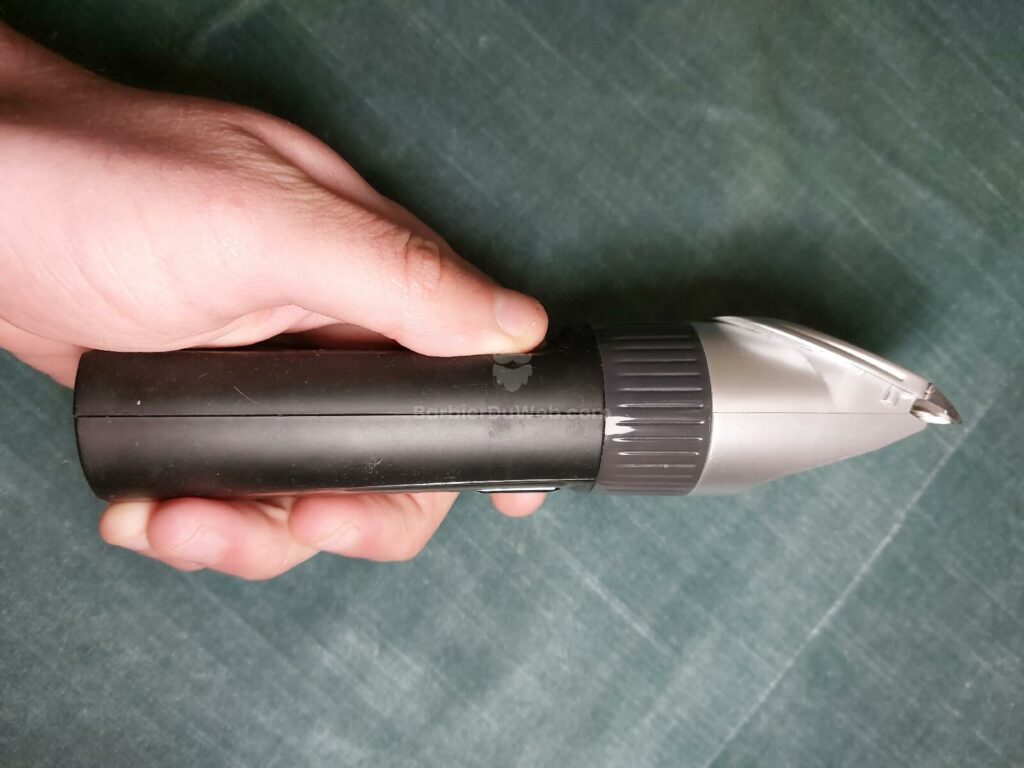 Maintain your beard trimmer of 30mm and more
Investing in a lawnmower is great. Maintaining your lawnmower so that it lasts over time and does not lose its efficiency is even better!
By regularly practicing a proper maintenance of the moweryou will increase its life and improve its performance.

Here are the two tips I suggest:
Wash and clean your mower properly! This will keep it in top shape and prevent it from clogging. Let your engine breathe and don't wear out your blades unnecessarily.
To read: How do I clean my lawnmower?


Lubricate your blades to avoid friction and wear. In fact, the oil will improve the cut of your beard: it will cut even better than before!
To read: Oils for hair and beard clippers
If your trimmer is cutting poorly, pulling out hair or not working, read our guide to repair of hair and beard clippers !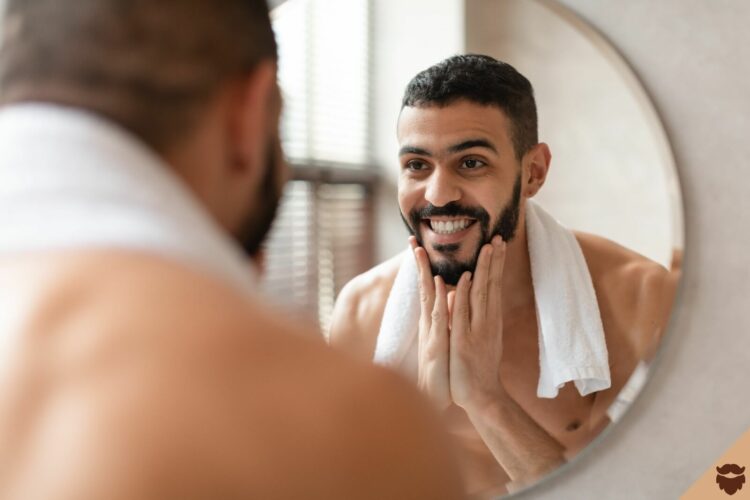 Take care of your skin and beard after shearing
Trimming your beard is a little aggressive for your skin, especially if you shave (very) short.
Thus, it is customary to use skin care products for men in order to reduce the risk of inflammation, irritation or the appearance of pimples.
Apply products after using the electric mower to avoid this type of problem:
Oils and after shave oils for the beard : it's a bit of a "magic elixir" for the bearded ones
Balms which are a real care for your beard hair
Gel aftershave or foam to soothe
Serums, lotionssprays, creams: to provide the best possible comfort
By using these treatments after trimming your beard, you are sure to have a healthy, strong beard that will perform at its best.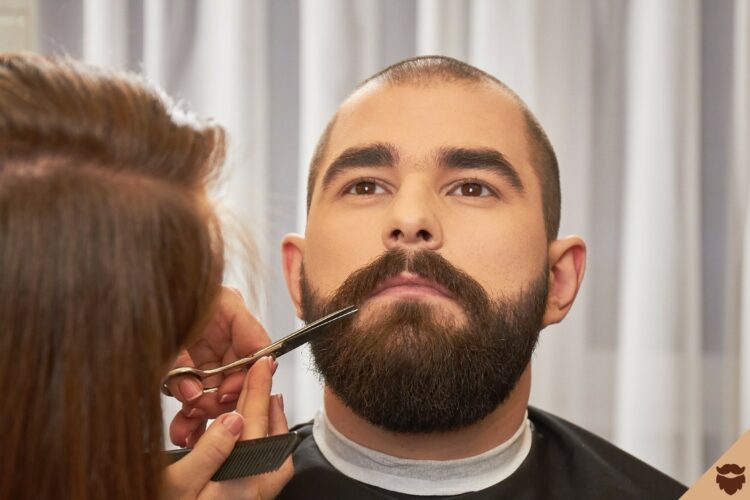 Other ways to trim your big beard
To complement your shaving experience or even replace the trimmer, it is possible to equip yourself with other accessories to trim your beard.
This allows you to have a completely stylized beard, from the rough work to the finishing of your contours for example. By the way, I recommend the precision mower which is perfect for this type of mowing.
To shave with other accessories than the clippers, I advise you to opt for :
Manual mower,
Shavette
Cabbage cutter
Razor
Budget-wise, these accessories are generally less expensive than clippers and really serve to work your beard with precision.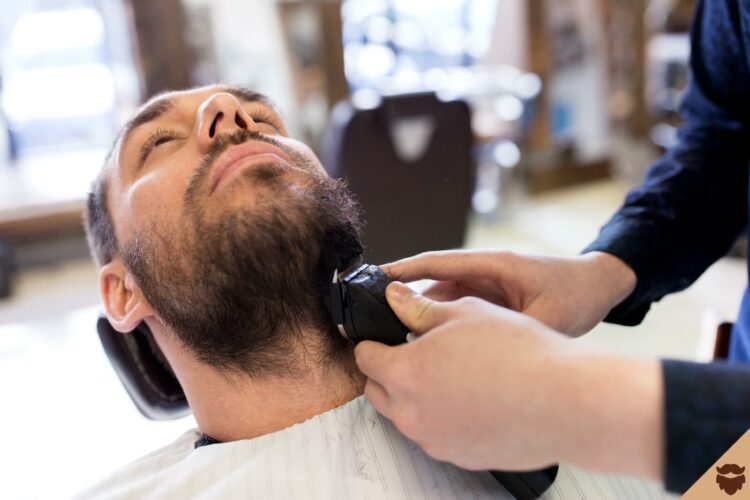 The long beard trimmer comparison is over!
Gone are the days when you can't maintain your long beard with your hands and a clipper designed for that purpose.

Now you know the crucial points to check before you buy, but also the best trimmers for big beards available on the market.
Of course, there are other good models out there, but my choice (and that of thousands of other bearded men) is the one presented in this comparison.

The most important thing is to check the quality of the clipper, its motor and of course the accessories that play a major role in the clipping of your long hair. The ergonomics and the quality of the blades are also essential.

And you, which lawnmower do you use?
Frequently asked questions