If you want to ensure that your hair or beard trimmer gives the best possible results, it is important to keep it in good condition. This means oiling it regularly and cleaning it properly.
By following our tips, you can keep your clipper running like the day you bought it. Like any other tool, it must be properly maintained and lubricated to continue shaving effectively.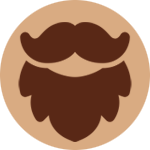 Which oil should I use for my beard and/or hair trimmer ?
When it comes to choosing the right oil for your beard or hair clippers, there are a few things to keep in mind.
The type of oil you use makes a big difference in the performance of your trimmer. In fact, it :
Keeps the blades sharp
Prevents rust and corrosion
Lubricates the mechanism
There are many different oils you can use for your clippers. But which one is the best?
Here's a look at the most popular oils used in hair clippers and electric beard shavers and how they can be beneficial:
Promotion
SYPRIN Oil: Prevent rust and corrosion
Want your beard trimmer to last longer and stay in top condition?
Then you need SYPRIN lubricating oil for razor heads and hair and beard trimmers.
This professional hair clipper oil is used daily in thousands of hair salons. It is ideal for :
Keep your beard trimmer in top condition.
Lubricate and improve the efficient operation of the blades.
Prevent rust and corrosion, ensuring a long life for your beard trimmer.
One way to extend the life of blades is to use an oil after each use.
Promotion
Wahl: An oil to keep your razor blades sharp
If you've ever used a beard trimmer, you know that sharp blades are essential for a comfortable shave.
Wahl beard trimmer oil is specially formulated for this purpose.
Regular use of this oil will help you to :
Keep your blades sharp and precise.
Enjoy a more pleasant shaving experience.
Promotion
Oster: Universal lubricating oil for maximum efficiency
Looking for a reliable lubricating oil for your beard trimmer? Look no further than Oster Universal Lubricating Oil! This 118ml dropper bottle is perfect for keeping your clipper blades and bearings lubricated for maximum efficiency.
Refined white mineral oil is of the highest purity and approved as a lubricant by the 
USDA (United States Department of Agriculture)
.
When used regularly, it will maintain a light film of oil between the upper and lower parts of the blades, keeping your mower running like new.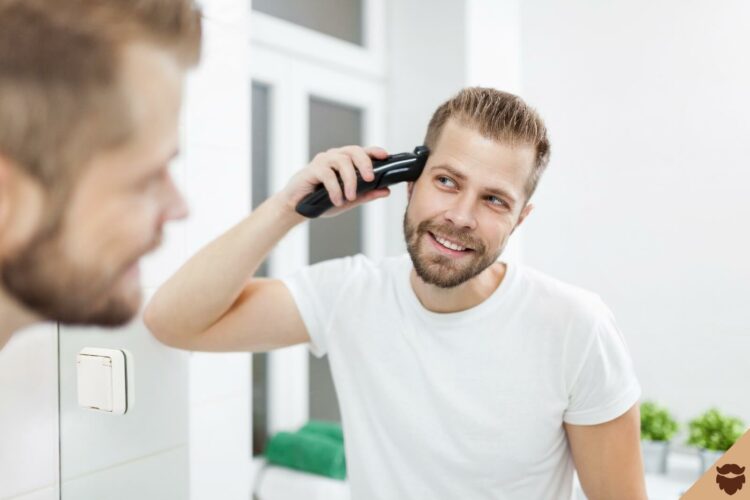 Where can I find lubricating oil for my trimmer ?
If you need lubricating oil for your beard trimmer, you can buy it at several places.
You can find the famous beard clipper lubricating oil at many stores, but here are some of the most common places to look:
Amazon: Amazon is a great place to find all kinds of beard trimming products, including lubricating oil. You can often find a wide variety of brands and prices, making it easy to find the perfect option for your needs.
Supermarkets: Many supermarkets carry a small selection of beard trimming products, including lubricating oil. While the selection may be limited, it can be convenient to pick up your lubricating oil while you do your regular shopping.
Specialty stores: If you want the widest selection of lubricating oils for your beard trimmer near you, you'll probably need to visit a specialty store. These stores usually carry a variety of different brands and formulas, making it easy to find the perfect oil for your needs.
How do I oil the blades of my trimmer ?
There's nothing like the feel of a well-oiled trimmer. It glides smoothly over your hair, cutting evenly and effortlessly. And because it's so easy to use, you're more likely to apply it regularly.
How to apply the oil for your beard or hair clippers?
Remove the blade guard. Be sure to rinse the blades thoroughly with water to remove any hair that may be trapped. It is important to make sure that your mower is waterproof to avoid any problems.
Put a drop of lubricant between the center and end blades of the clipper. Run it for a few seconds. This will help keep the blades sharp and prevent them from rusting.
Apply the oil evenly to the blades with a clean cloth.

It is important to wipe off any excess oil before storing. Excess lubricant can attract dust and other debris, which can lead to blockages and other problems. By taking a few seconds to wipe off the excess now, you can save yourself a lot of hassle later!
By following these simple steps, you can keep your beard trimmer in top condition for years to come.
To oil electric shavers
Many bearded people think that electric shavers are maintenance free, other than the occasional blade change. However, if you want your electric shaver to perform at its best, it is important to oil the blades regularly.
The best time to oil your electric shaver is after you clean it, as this will remove any residue that could potentially damage the blades.
To oil your razor, simply :
Add a few drops of oil to the blades,
Run the shaver for a few seconds,
Wipe off excess oil with a clean cloth.
By taking care of your electric shaver, you can help extend its life and ensure that it continues to give you a close and comfortable shave.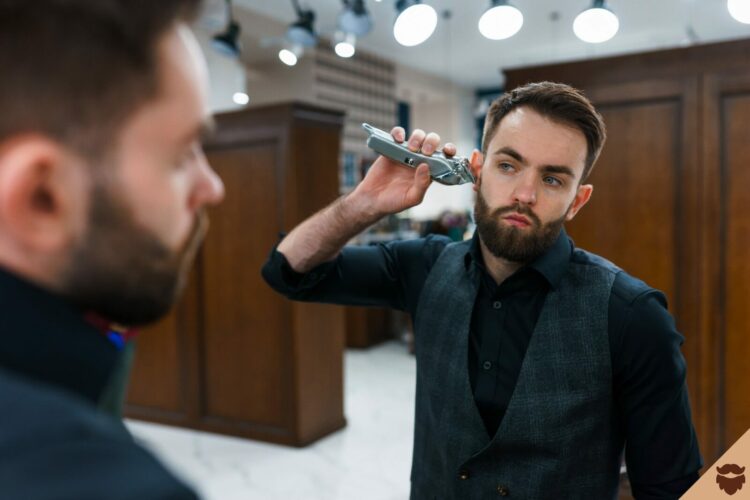 Alternatives to trimmer oil
Any experienced barber or hairdresser will tell you that a well-oiled clipper is an essential tool for a clean, close shave. But what if you run out of oil to lubricate your clipper blades?
Don't worry, there are many other household lubricants that can do the job just as well:
Vaseline,
Penetrating oil WD-40,
Baby oil,
Grease.
With a little creativity, you can keep your trimmer in top shape even if you run out of oil designed to lubricate its blades!
Oiling your beard or hair clippers: simple, cheap and effective!
Beard trimmers need to be oiled if you want them to last. They should also be be cleaned regularly in order to maintain their appearance and optimal performance.
These three oils are designed to keep your beard trimmer working at its best:
No matter which oil you choose, be sure to follow the cleaning and maintenance instructions in this article, you can help your beard trimmer stay functional for years to come.
Still have questions about trimmer oils?