What mower can I afford if I want to get the most for my money? What is the best value for money?
The beard trimmer market is not easy to discern. With so many brands, so many models and so many different features, it's hard to know where to start.

For you, I have found the best value beard trimmers so that you can invest in the right model for you.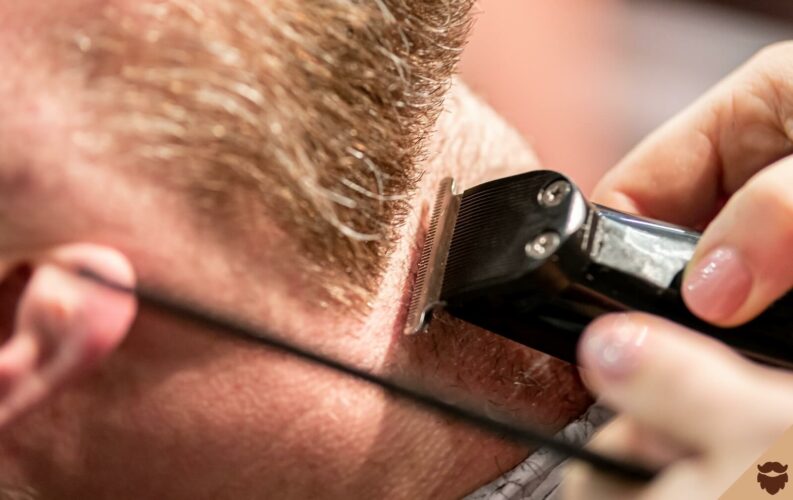 The comparison of the top beard trimmers with the best value for money 
I have determined three main criteria for choosing these mowers:
Overall product quality: clippers, razors and accessories must be of good manufacture
Prices compared to their competitors: the price must be interesting for the proposed performances
Number of accessories : indispensable for a comfortable and precise mowing, the accessories are part of my criteria
Philips QP2630/30 OneBlade Face & Body
Philips QP2630/30 OneBlade Face & Body
The OneBlade from Philips has proven itself in terms of quality and shaving comfort. Delivered with 2 blades, 4 beard blades and even a body shaving blade, it is one of the best value for money shavers on the market.
The OneBlade can be used for beards, contours and trims as well as for the body. It is very versatile, allowing you to have a trimmer for the whole body.

Benefits
Small and comfortable to use
Inexpensive compared to the quality
Versatile for the whole body
May be sufficient for contours and finishes
Disadvantages
Replacement blades can get expensive quickly
Not suitable for long beards
Philips MG7745/15 14-in-1 Series 7000 Multi-styling Trimmer for Face, Hair and Body, 14 attachments
Promotion
Philips MG7745/15 14-in-1 Series 7000 Multi-styling Trimmer for Face, Hair and Body, 14 attachments
Philips is definitely in the game with its versatile and inexpensive clippers! The MG7745 from the 7000 Series is an all-in-one face, hair and body trimmer that meets the expectations of many users. The set is extremely complete with 14 accessories that allow you to go from haircut to beard trimmer in seconds.

In short, an excellent value for money for the mower and all the accessories included in the package.

Benefits
Very complete mower kit with 14 accessories
Versatile: beard, body and hair
8 shoes for any size cut
Comfortable to use
Storage kit
Disadvantages
The mower cannot be used while charging
A little big for precision
A little noisy but acceptable
Hatteker 5-in-1 Beard Trimmer: Hair, Body, Nose and Ears
Hatteker 5-in-1 Beard Trimmer: Hair, Body, Nose and Ears
The Hatteker brand is still not well known among bearded men, but it offers very good clippers for beards, but also for hair, body and even nose and ear hair.
Delivered with no less than 12 accessories, you can equip it with the desired shoe (between 3 mm and 15 mm) for all your needs. It is also equipped with an adjustable shoe from 1 mm to 10 mm for a precision mowing (but not too much).

Benefits
Interesting pack of 12 accessories
Very versatile (beard, hair, body, nose and ear hair)
Adjustable shoe
Rather light

Disadvantages
Accessories can become cumbersome
Plastic can look cheap
Not very effective for close and precise shaving
Remington Beard Trimmer MB4046
Promotion
Remington Beard Trimmer MB4046
Supplied with a small brush, scissors and an adjustable shoe, the Remington MB4046 is quite simply one of the most amazing price-quality ratios on the market. For about thirty euros, you can enjoy a clipper of excellent manufacture.

Benefits
Small price for a good efficiency
Interesting accessories
Pleasant finish
Adjustable shoe

Disadvantages
It cannot be used when it is charging
No storage bag
Not waterproof
Braun 5 MGK5280 All-in-One Electric Trimmer (Hair, Beard & Body)
Braun 5 MGK5280 All-in-One Electric Trimmer (Hair, Beard & Body)
Brun's Series 5000 continues to amaze us with the MGK5280, a true benchmark in the world of bearded shaving. Supplied with 7 accessories, an adaptive motor and an electric shaver, it is the perfect pack for shaving the body, hair and of course the beard.
The Wet & Dry technology is appreciable and the clipper allows for precision clipping as well as heavy duty work. It can even be used for ear and nose hair.

Benefits
7 accessories included
Precision for contours and finishes
An electric shaver included for a close shave
Waterproof
Recharges quickly
Wireless

Disadvantages
No dry shaving
Can be discharged even if not used
Cannot be turned on when charging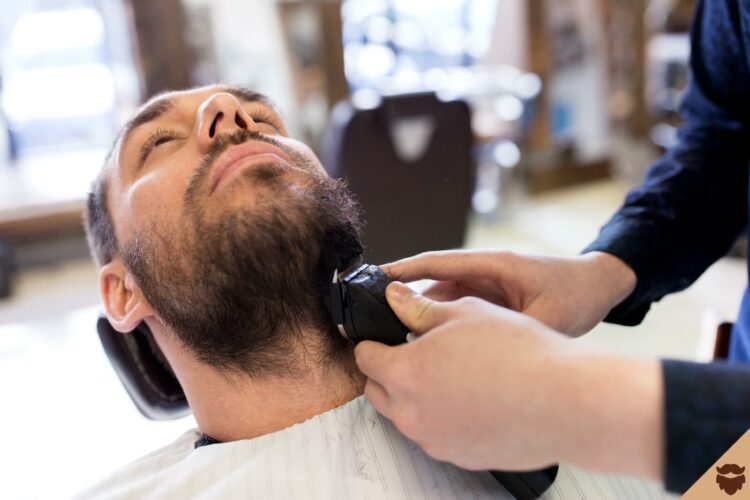 What is the best value beard trimmer?
Beard trimmers with a better price/performance ratio allow you to buy a risk-free trimmer that is not too expensive and of good or even excellent quality.
Combining these two important criteria when choosing your future beard trimmer is an excellent choice on your part. You probably don't need a high-end mower which are generally more expensive and you don't want to buy low-end.
In other words, I personally find it the best way to buy quality for an affordable price.
How to choose a beard trimmer with an excellent price/quality ratio?
Normally, you'll have to scour the web or ask your barber/hairdresser or relatives who use clippers for advice.

For you, I have found the best value for money clippers on the web and mainly on Amazon, where the choice is very large. Indeed, most brands sell their best products on the famous marketplace.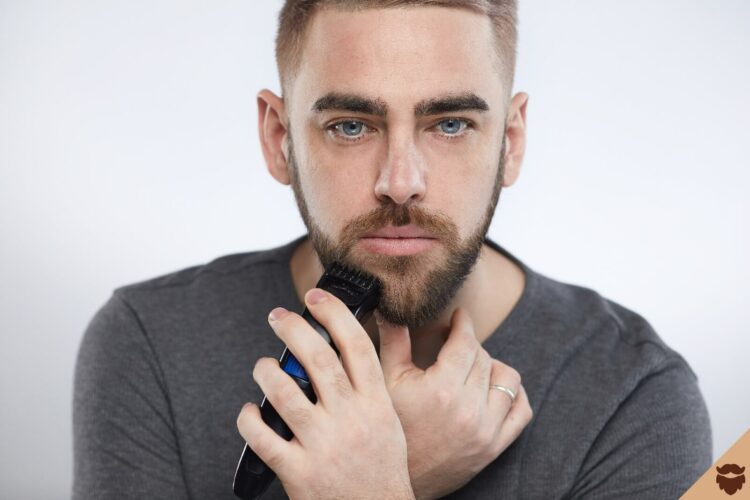 Buying a quality lawnmower for an acceptable price: a risk-free purchase!
If you want value for your money, go for a shaving kit trimmer at the best price for good quality. Clearly, this is the best way to avoid disappointment with your purchase.

In addition, the packages are usually very well supplied with accessories. This allows you to buy only one trimmer for shaving the entire body, from hair to beard, mustache, nose hair and ear hair.

And you, which model did you choose?
Frequently asked questions
The best way to do this is to scour the net for the best returns from bearded men for an affordable price. In a store, you can never be sure of the effectiveness of the clippers, unless a competent salesperson can guide you.
Simply to avoid the risk of being disappointed with your investment! By opting for a product with the best quality-price ratio, you know that the mower will be of high quality and the accessories included will also be numerous.