"Can you really use beard trimmers to cut hair? Or conversely, is it possible to use hair clippers to trim your beard?"

These are the questions that nag at many a bearded man! Yes, it's possible to alternate the two clippers for different uses. But as you can imagine, you've got some juicy tidbits to discover before you do anything stupid to your beautiful fleece...
🔍 To remember:
Major differences Beard trimmers are designed for precision and detail, ideal for delicate facial contours. Sturdier hair clippers are designed to cut longer, thicker hair.
Limited versatility : Although they can be used interchangeably for certain tasks, it's best to use a specially designed tool for optimum results.
Hybrid mowers are available : If you are looking for an all-in-one solution, there are clippers designed for both hair and beard.
Are beard trimmers the same as hair clippers?
Technically, a beard trimmer is not the same as a hair clipper! Although both are designed to cut hair, they have different distinct characteristics and significant differences :
Accuracy The beard trimmer is generally more precise, suitable for defining contours and working on small surfaces.
Blade size The blades of beard trimmers are often thinner and shorter, making them ideal for delicate areas of the face.
Length settings : A hair clipper generally offers a wider range of length settings, suitable for cutting longer hair. Its cousin focuses on shorter lengths.
Ergonomics Beard trimmers are often more compact and lightweight, making them easier to handle on the face and access difficult areas.
In a nutshell: They can be used interchangeably for certain tasks! However, it's best to use the right equipment for the right result.
My advice: If you want to equip yourself once and for all, buy a beard AND hair trimmer or a multifunction mower for all zones!
Hair and beard trimmer Braun MGK5280
Braun is back with a vengeance with the MGK5280, an elegant and efficient trimmer specially designed for the demands of men's beards and hair.
Assets :
Extreme versatility Optimized for beard and hair.
Waterproofing 100% waterproof, easy to clean.
Autonomy Wireless with express recharge.
An essential tool for impeccable beard and hair care.
Can beard trimmers be used to cut hair?
Yes, you can use beard trimmers to cut hair. However, it is best suited to short cuts and when precision is required.
How do I trim my hair with a beard trimmer?
To avoid missing out, I recommend that you take certain precautions and follow a few tips:
Start with the longest length : If your beard trimmer has different blades or lengths, always start with the longest setting. This will help you avoid over-cutting right from the start.
Progress in stages The best way: Gradually reduce the length to refine the cut. This gives you perfect control and helps avoid mistakes.
Slow, steady movements Take your time! Beard trimmers are designed for precise use. Use slow, steady strokes to ensure an even cut.
Frequent cleaning : Since hair is longer and thicker, be sure to clean the mower regularly during use. This prevents the machine does not jam and guarantees a more efficient cut. Don't forget lubricate it before use and to maintain it well.
Do not force If you feel that the clipper is having trouble cutting or pulling hair, it may be time to change the shoe or sharpen the blades! It's probably not suitable for hair.
Promotion
Philips MG7745/15 14-in-1 Multi-style trimmer: Face, Hair and Body with 14 attachments
Philips presents the MG7745 from the 7000 Series, the must-have for fans of a precise cut, whether for beard, hair or body.
Assets :
Ultra-polyvalent Smooth transition between hair, beard and body.
Premium Accessories A rich kit of 14 tools for maximum customization.
Optimized comfort Easy to use with practical storage case.
A concentrate of efficiency for a flawless look in all circumstances.
Summary Even if a beard trimmer can be used to cut hair, a suitable clipper is still the ideal tool for the job. Especially for longer or more complex cuts.
This is more of an alternative that works, but is a back-up solution. It's more practical for touch-ups or simple cuts!
---
Can I use hair clippers to trim my beard?
Yes, it is possible to use hair clippers to trimming the beard. But as you can imagine, there are a number of special features to take into account!
How do I trim my beard with hair clippers?
Here are some tips and precautions to follow for optimal results:
Start with a long setting To avoid over-trimming from the outset, use a large hoof. This allows you to adapt gradually to the desired length.
Attention to precision Hair clippers (and their blades) are generally wider and less precise than beard clippers. Pay particular attention to contours or equip yourself with a finishing mower !
Smooth, regular movements Use gentle, even strokes to ensure even trimming.
Taut skin To avoid cuts and ensure a clean cut, gently pull the skin taut with your free hand as you trim. The classic tip that changes everything!
Technical : If your beard is very thick or long, it may be preferable to first trim with scissors to reduce the length, then trim with the clippers. If you don't have one, it's here to buy the right scissors !
Note Although hair clippers can be used to trim beards, beard trimmers are better. Especially for precision and accessibility to difficult facial contours and areas!
Using a hair clipper for beards is therefore an alternative solution, but as for the other way round, I advise you to get the right equipment.
If you're having trouble choosing your next piece of jewelry, discover how to choose the right lawnmower !
---
So, should you use a hair trimmer or a beard trimmer?
The answer depends mainly on :
Your personal mowing preferences
Your hair and facial hair type
Your savings (otherwise you'd go straight out and buy the right equipment!)
But did you know that there are also hair AND beard clippers ? These are designed to trim ALL the hair on your face and head!
The blades are sharp enough and the motor is more powerful for cutting thick hair and beards.
They usually come with adjustable combs or lengths. Useful for creating different beard styles!

Tip (because I can't stress this enough): maintain your mower if you want it to retain its vigor over time.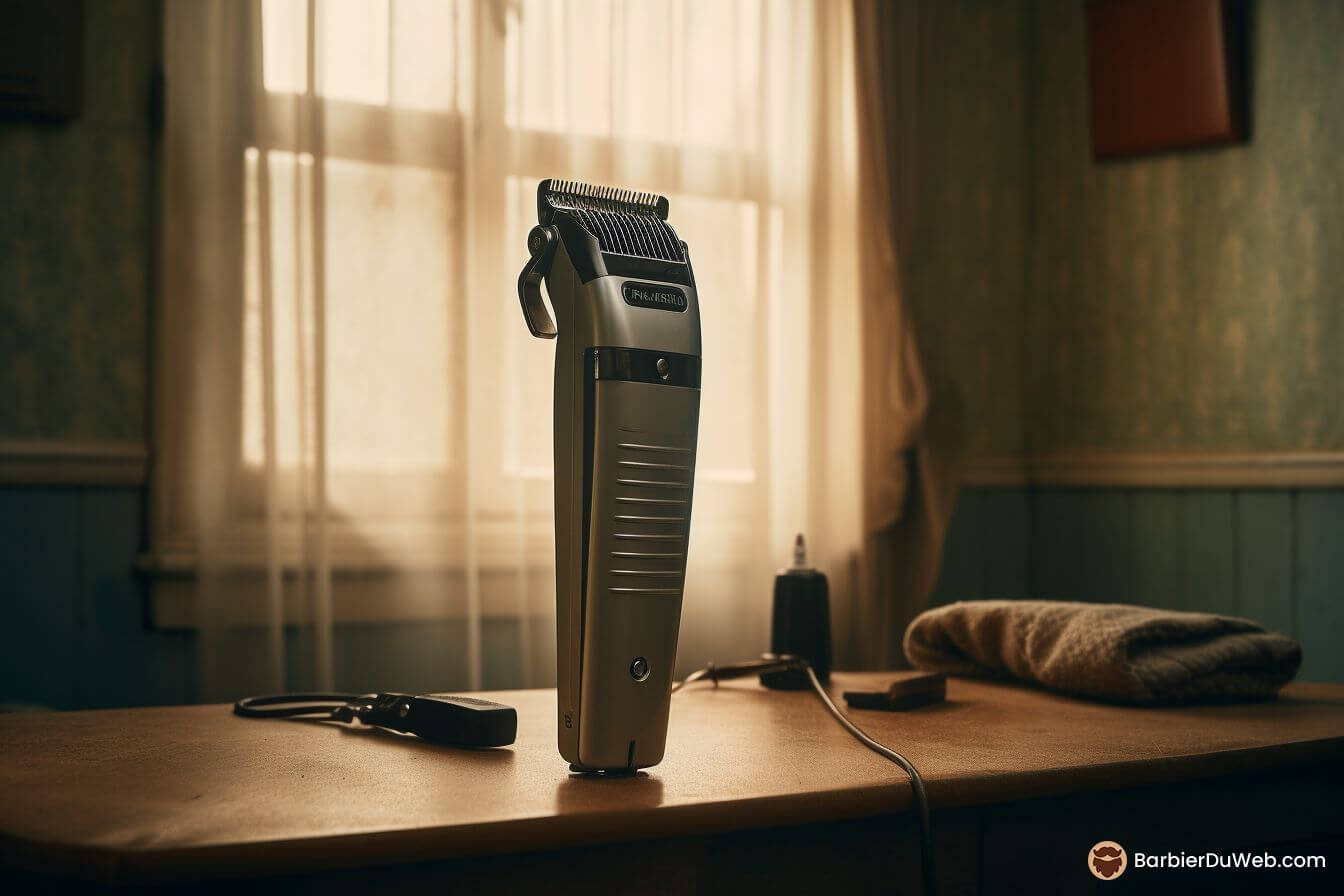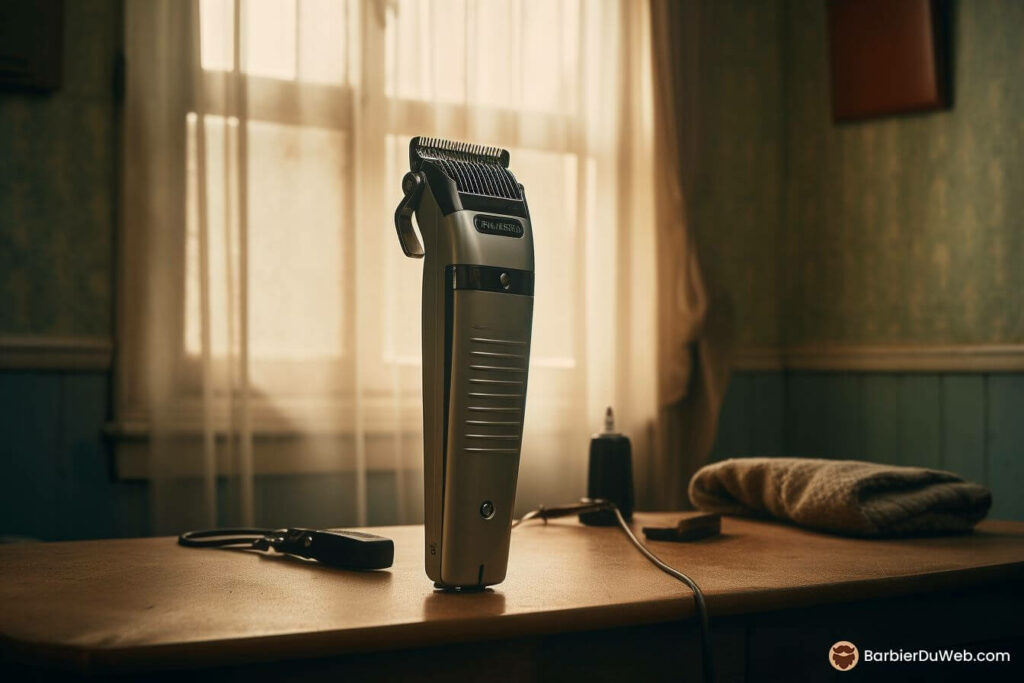 Other possible uses
Can I use a beard trimmer to shave my head?
No, a "classic" beard trimmer is not designed for a clean shave. It may reduce hair length, but you won't get a clean, smooth shave like a razor.

For an almost perfect result, opt for the 0 mm trimmer a must-have. If you're looking for beard styles for your freshly shaved head, click here !
Can I get a clean shave with a hair clipper?
No, a hair clipper is designed to cut, not shave. For a clean, smooth shave, use a razor after trimming the length.
Body beard trimmer
It can be used for trimming body hair, but there are also some special trimmers for body AND beard.
Beard trimmer for eyebrows
With a very precise setting, it can be used to maintain the shape of eyebrows, but beware of holes! Instead, use a multi-function trimmer for eyebrows and nose !
Body hair clippers
For thick body hair, it can be useful. But it's often too large for delicate areas. Watch out for cuts!
Although each tool is designed for a specific purpose, they all offer a certain versatility. As always, for the best results (and the least trouble), it's best to use the right tool for the job.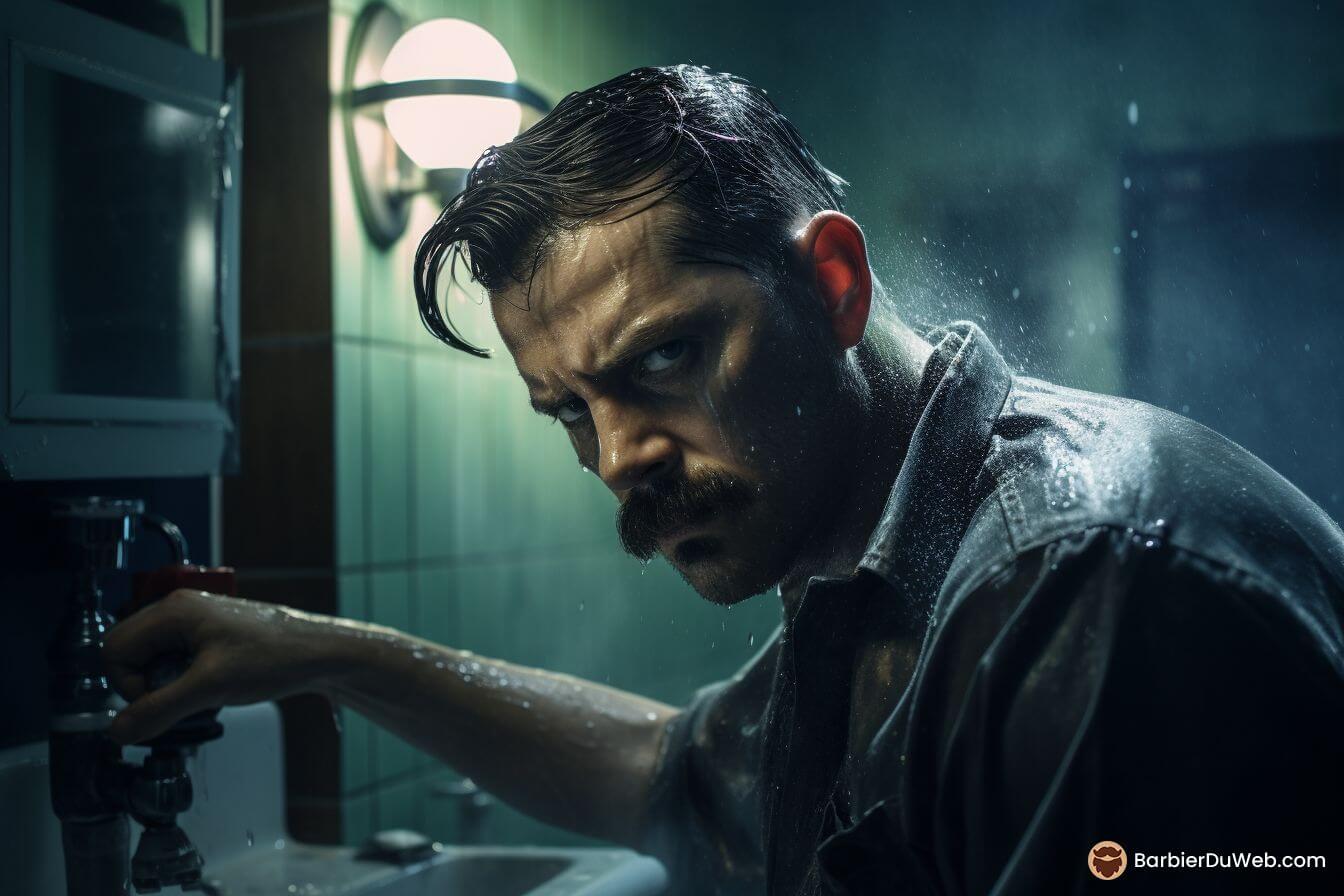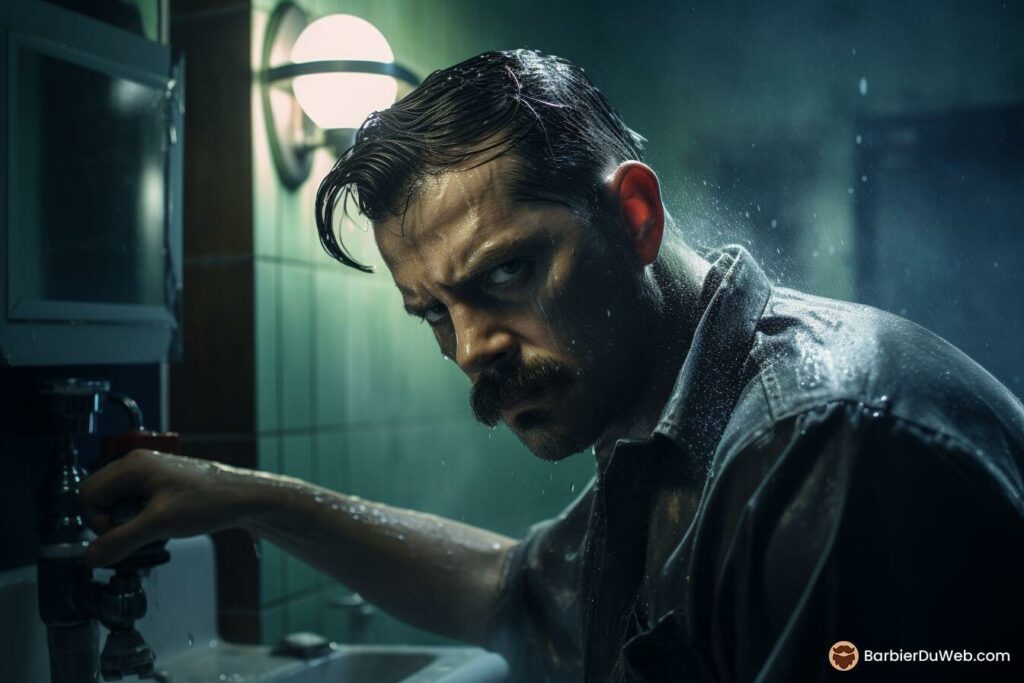 Differences between beard trimmers and hair clippers
Both devices are designed to cut hair, but they have different objectives!
A beard trimmer is a device for trimming facial hair. It is generally equipped with a very short blade for close trimming.
More compact, it precisely trims beards and moustaches, while protecting facial skin from irritation.
The hair clipper is a larger device used to cut long hair. It has a longer blade that can handle thicker hair. More powerful, it attacks thick hair effectively.
| | | | |
| --- | --- | --- | --- |
| Features | Hair clippers | Beard trimmer | Recommended |
| High-length capability | Yes | No | Hair clippers |
| Medium-length capability | Yes | Yes | Both |
| Low-length capability | It depends | Yes | Both |
| Suitable for skin | No | Yes | Beard trimmer |
| Cutting accuracy | Lower | Yes | Beard trimmer |
| Suitable for contours | It depends | Yes | Beard trimmer |
| Size (more compact) | No | Yes | Beard trimmer |
| Sensitive or hard-to-reach areas | No | Yes | Beard trimmer |
| Ease of use | Yes | Yes | Both |
| Power | Yes | Lower | Hair clippers |
| Durability | Yes | Yes | Both |
| Adaptable to cutting guides | Yes | Lower | Hair clippers |
| Maintenance | Yes | Yes | Both |
Differences in features between beard and hair clippers
Summary : Although they are both designed to cut hair, they perform different functions!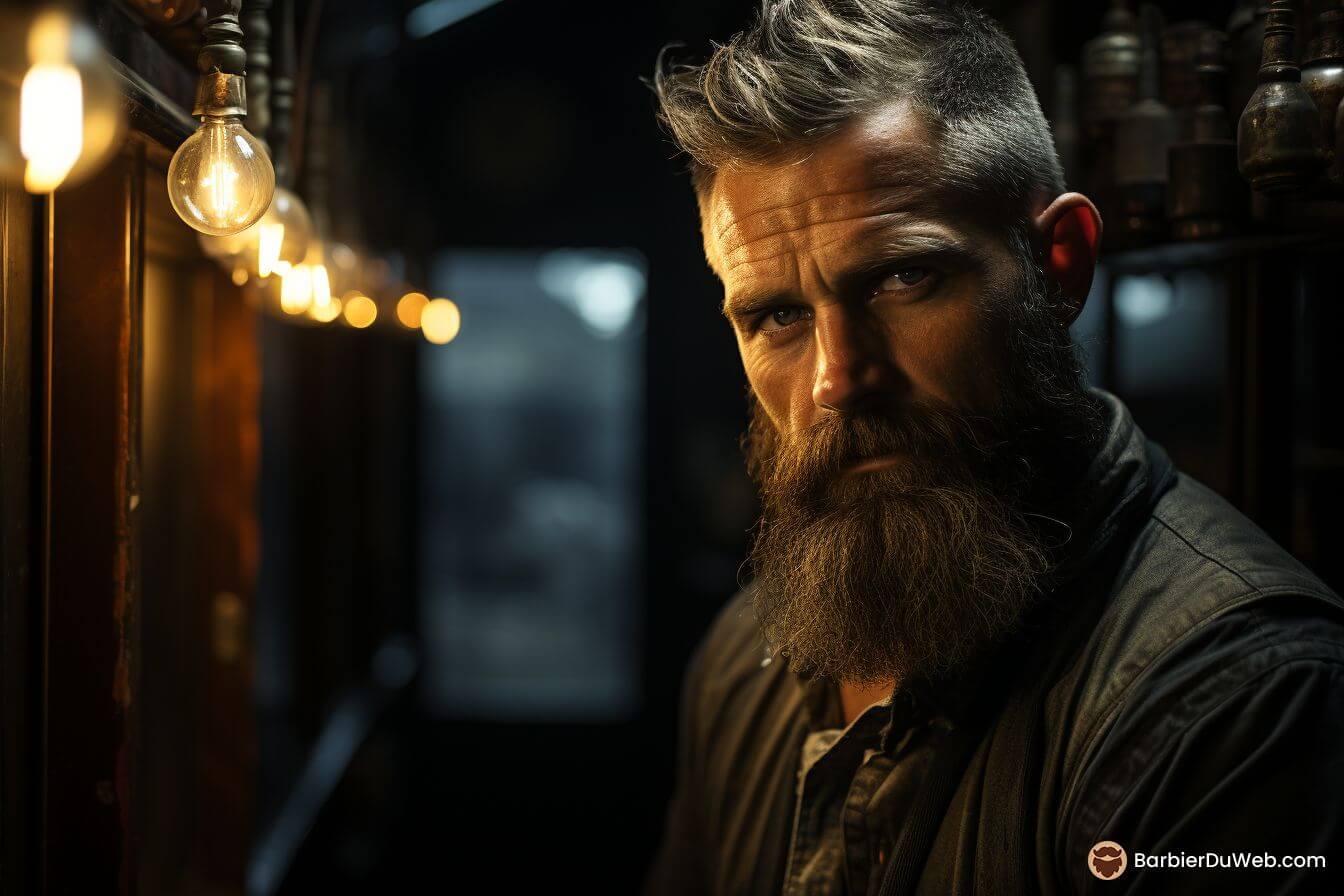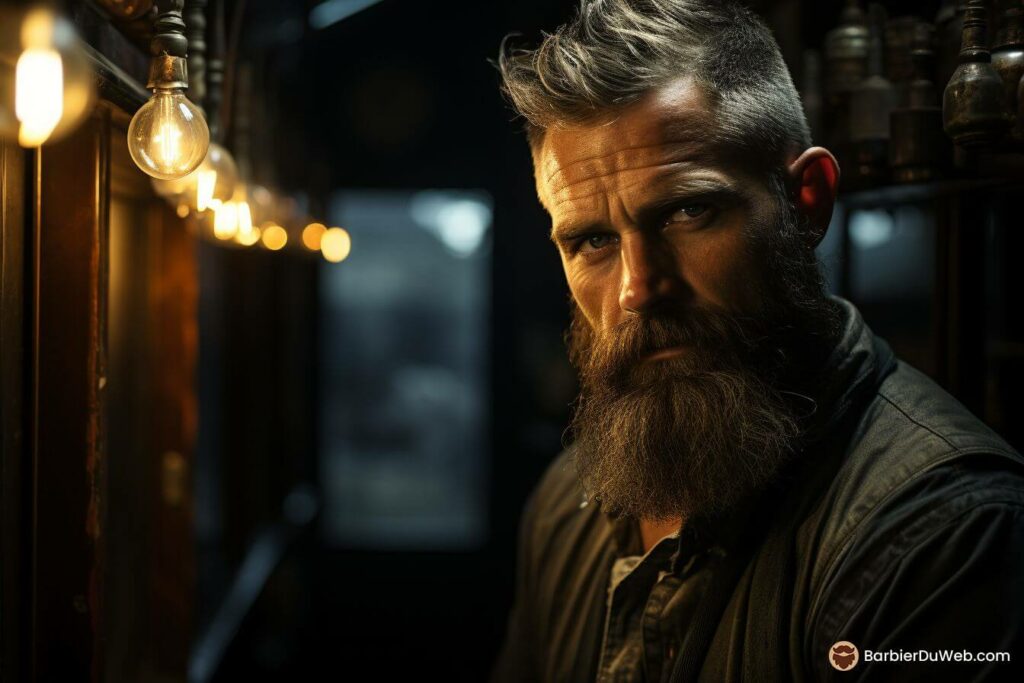 Beard or hair clippers: Which is right for you?
When it comes to your grooming routine, you need the right tools for the job. Hair clippers and beard trimmers may look alike and be used as alternatives to each other, but they have different functions.
Beard trimmers have blades that are gentler on the skin, making them ideal for shaping and trimming facial hair.
Hair clippers, on the other hand, are more powerful and can easily cut thicker hair.
The beard + hair clippers are designed to trim both hair and beard, but may not be as effective as dedicated machines.
In short, you can use a hair clipper to trim your beard, or vice versa, as long as the equipment is at least suitable. Be sure to check the quality of the blades, the power of the clippers and the accessories supplied to ensure the necessary precision.

So, what's it going to be? One Lawnmower to rule them all, or the Two Lawnmowers?
Sources:
https://fr.wikihow.com/utiliser-une-tondeuse-%C3%A0-cheveux
https://en.wikipedia.org/wiki/Hair_clipper
https://madame.lefigaro.fr/beaute/comment-tailler-sa-barbe-a-la-tondeuse-a-cheveux-010115-1420#:~:text=La%20tondeuse%20%C3%A0%20cheveux%20est,pas%20%C3%A0%20changer%20les%20sabots.