Grow a beard and smell good? It's possible thanks to garlic and its oil! Well, for the second point, I'm kidding, I hope you didn't believe me...
If someone had told me that garlic is also useful for growing beardsI would have laughed at the person.
Strange as it may seem, garlic helps grow a beard. Not so surprising when you think of all its heart benefits.
Thanks to its invigorating and stimulating benefitsit will be useful for take care of your scalp. It will make your beard and hair grow.
Of course, I advise you to mix it with other oilsto camouflage that sweet smell of garlic that will invade the nostrils of your loved ones.
Let's move on to the explanations for growing your hair!
The garlic oil that I recommend for the growth of your beard
Garlic oils are numerous, so I've spared you the web search and found you the two best ones on the market:
✔️ Value for money
✔️ Good manufacturing
✔️ User reviews
R V Essential Oil of pure garlic
100% pure and steam distilled
, the quality of the product is unquestionable.
Excellent product, you will find it in different capacities, from 5ml to more than a liter for those who wish to use it on the (very) long term!
I recommend it in 50ml
to start with, then it will allow you to have them for a while.
Alternatives to garlic oil
If you want to grow your beard or fight holes, but don't let garlic oil inspire you, here are some alternatives that work just as well (or better!) :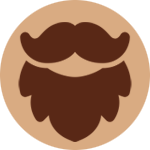 The opinion of the BarbierDuWeb
Although it is surprising at first glance, it is possible to grow a beard with garlic. And that's not all: it will bring you a protective and invigorating effect.

In short, I recommend garlic oil for the beard!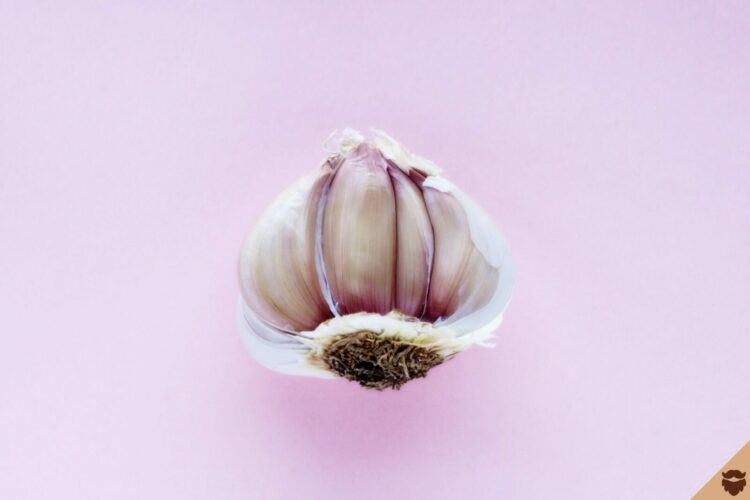 What is garlic oil?
Garlic oil is a essential oil obtained by steam distillation of fresh garlic cloves. It is a brown, yellow or orange liquid with a strong odor that can vary depending on its composition and the extraction conditions.
Although it has been historically used for stomach disorders, hair growth and body odor control, Research has confirmed that it can be as useful for your beard as it is for your hair.
The only small downside: you'll have to be ready to smell like garlic. And I'm not telling you this in jest, it will be impossible to flirt with this scent on you. Unless you run into an ailiophile (new word for people who love garlic) 😀
Warning:
Some components of the oil, such as allicin, can be harmful in large quantities. If you are not using pure garlic oil, it is best to use it externally only after boiling a few drops of the product to remove possible contaminants.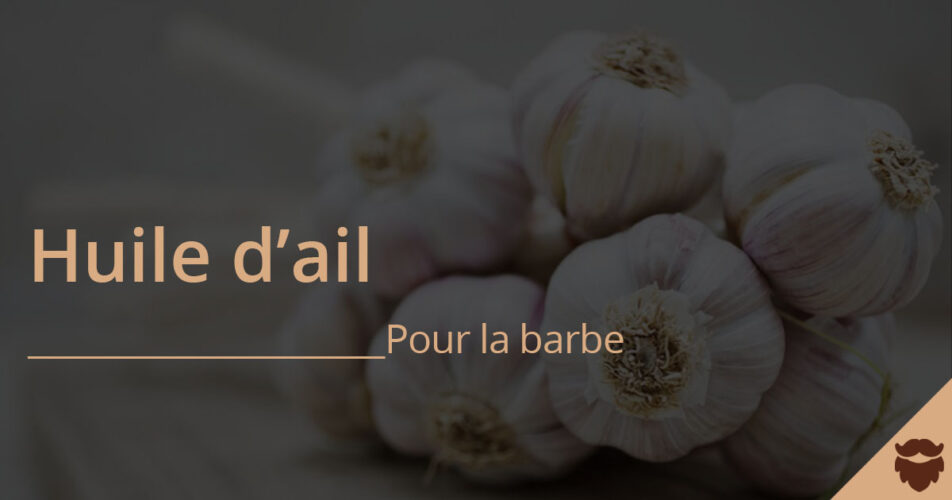 The benefits of garlic and the oil extracted from it on the body
Garlic oil has unsuspected benefits, although they are numerous. In fact, in addition to being excellent for culinary purposes, it has a number of effects on your beard and scalp:
Grow a beard and strengthens it
Protects and reinforces
Stimulates and promotes blood flow: reduces itching and dandruff
Anti-infectives antibacterial, antifungal and antiparasitic
Antioxidant
You don't expect it, do you? Well, neither was I, until I found out about it for beard care!
To read: Use onion to grow a beard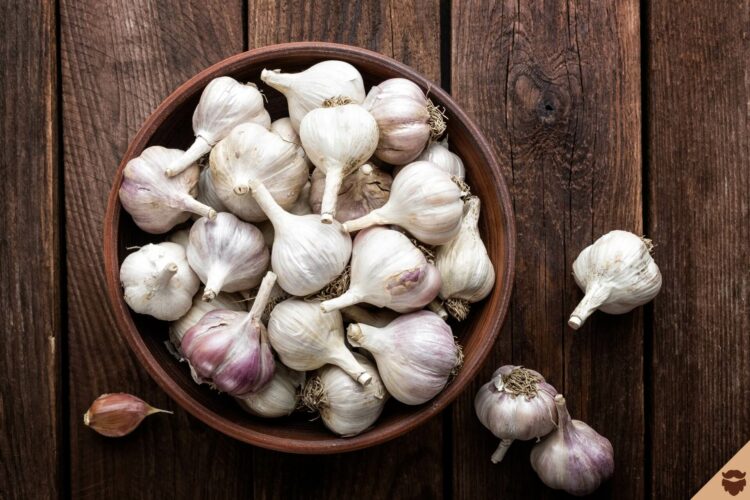 Mix garlic oil with other oils for maximum beard growth
To maximize the "beard growth" effects, I advise you to mix garlic with other oils that also send pate in the bebar!
Stimulating the growth of your facial hair with oils can only be beneficial: they are natural, provide many different benefits...
In short, mix these oils withother oils to grow your beard :
If you still want reduce the smell, use cider vinegar, it can help!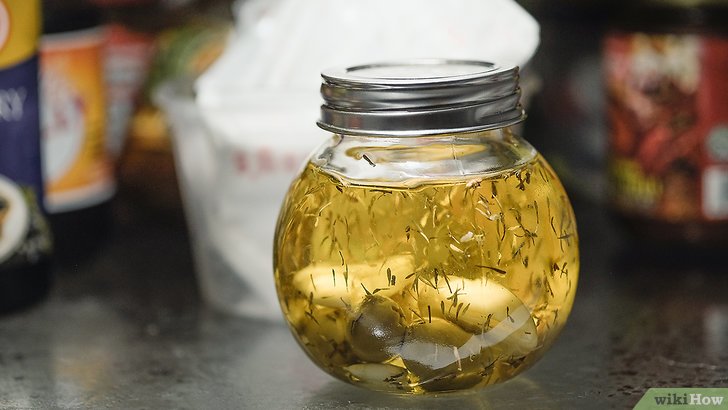 I recommend products and accessories to accompany the use of garlic oil on your face:
Here is a video for learn how to make garlic oil :
What if I don't have garlic oil?
Although it is easier to apply the already extracted garlic oil on your beard, you can create your own decoction:
Take a jar, 3 cloves of garlic and 100ml ofolive oil
Put the ingredients in the jar, crush the garlic and put in the refrigerator for 5 days
Your mixture is ready, before applying it, do not hesitate to addmustard oil or castor oil to the mixture, but directly into your hand.
Here is more information for Making your own garlic oil with a step-by-step pictorial guide!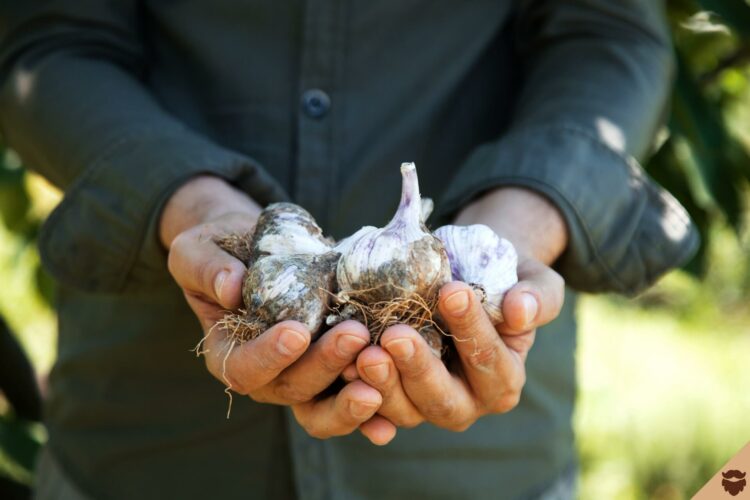 Garlic is also excellent for hair growth
As you probably know from reading me, most products that are useful for beards are also useful for hair.
Thanks to its properties, garlic is also good for growing and strengthening hair.
More info here !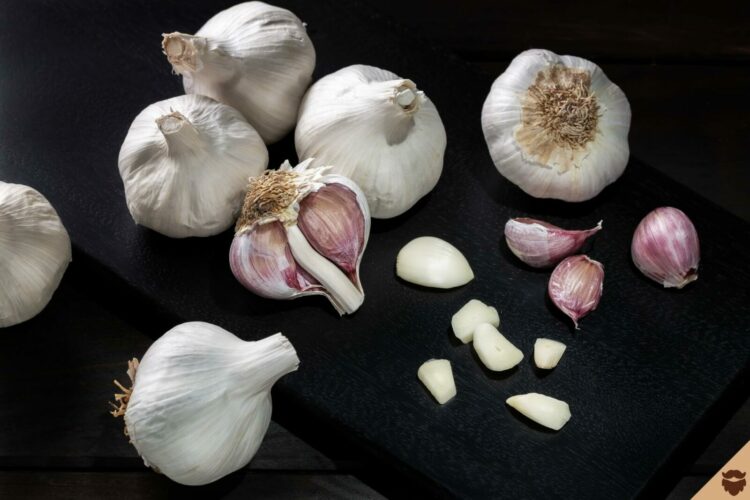 In short: use garlic to grow your beard!
Through this article, you have learned that garlic is an excellent ally for the beard, the hair and also the hair. In fact, thanks to its toning (accelerates blood flow to the skin) and antimicrobial benefits, it is a perfect beauty ally!
Then you learned how to apply it to your beard, mixing it with other oils but also how to make your own garlic "oil" through a rather simple process.
To finish, I would simply say that garlic is not well known by the bearded ones, and it is a pity because it is simply excellent! Well, the only drawback is that sometimes the smell can leave something to be desired. Try mixing it with an oil that scents your beard!
Do you have any questions about the famous garlic oil for beards?
I'm coming, no stress!
Absolutely! Known for its strengthening and toning power on the scalp, it will be of great use to promote beard growth!
Unlike other oils, garlic is relatively affordable with average prices of 10€ for a bottle that will last you a while.