You have probably already heard about it at a party or on the web... Yes, mustard oil is a excellent care for men's beards, and hair. It will moisturize and nourish your hair but it is also used to boost beard growth thanks to its properties.
In this article, you will learn what mustard oil is, why to use it on your beard but also how to choose the right one and apply it like a pro!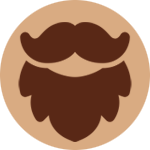 The opinion of the BarbierDuWeb
Mustard oil is very good for the beard thanks to its nourishing and moisturizing power. In addition, it fights dandruff, prevents itching and helps grow beards.
If you ask me, there aren't many oils with such numerous benefits!
What is mustard oil?
Mustard oil is extracted from the seeds of the plant called "Brassica Nigra" which are cold pressed to obtain their oil.
It is yellow in color and looks like olive oil. You can find it in pharmacies, organic stores or on the internet.
It is rich in oleic acid (mono-saturated fatty acid), vitamin E, magnesium and calcium. It also contains vitamin A and selenium, two minerals that stimulate the immune system.
Mustard oil is a powerful antioxidant thus allowing to have a younger skin.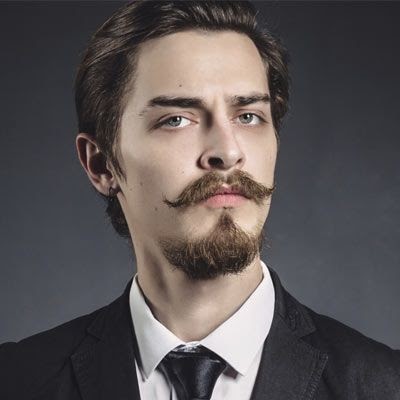 Effects and benefits of mustard oil
Mustard oil has many benefits for the beard, skin, hair and fur:
A moisturizing care
Mustard oil is greasy enough to moisturize your beard and skin deeply:
A smooth appearance
A shiny, vibrant beard
A nourished beard
The nutrients provided by mustard oil are excellent for nourishing your hair and giving it what it needs to grow.
A revitalizing effect
The mustard, that goes up quickly to the nose. And for good reason, it has a "lightning" effect on the hairs. Indeed, it tones the scalp and penetrates the roots to stimulate them.
Anti-dandruff and anti-itching
It will also make a good care against dandruff and itching of the scalp. Its moisturizing action will bring softness and comfort to your irritated skin.
Makes facial hair grow
Mustard oil has proven its benefits in fighting hair loss and boosts beard growth to the delight of bearded men!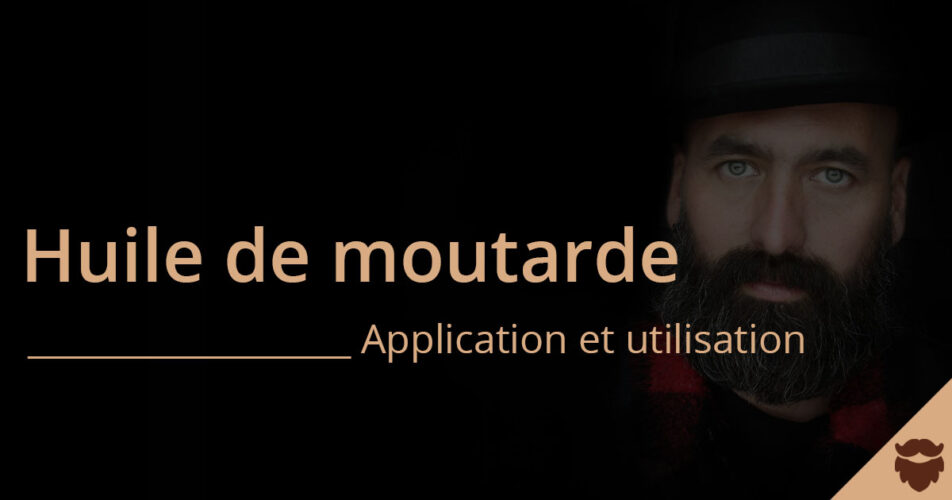 How do I apply mustard oil to my beard?
Let's say we take the classic approach, which is to apply the oil to a clean, dry and brushed beard.
Here's how to use it:
Wash your beard
First of all, you will need to equip yourself with a clean towel as well as a beard shampoo. Indeed, the classic shampoos are too aggressive for the beard and the skin of the face.
Wash your beard with the shampoo, rubbing it well, then dry it with a towel or a hair dryer.
Brush and comb your beard
Next step: arm yourself with a brush or a beard comb and untangle your hair by styling it against the direction of the hair and then smoothing it in the direction of the hair.
This will allow you to better apply the oil to make it penetrate your hair and especially your skin!
Apply mustard oil
Put mustard oil in the palm of your hand and apply the oil from the roots to the tips, massaging it evenly into your beard.
When to use mustard oil and how often on the beard?
Here are some tips onapplication of mustard oil on the beard :
You can use it daily
Use it preferably in the evening before going to sleep
Mix it with other oils to maximize the effects and make it more "liquid".
You can use mustard oil on your beard daily.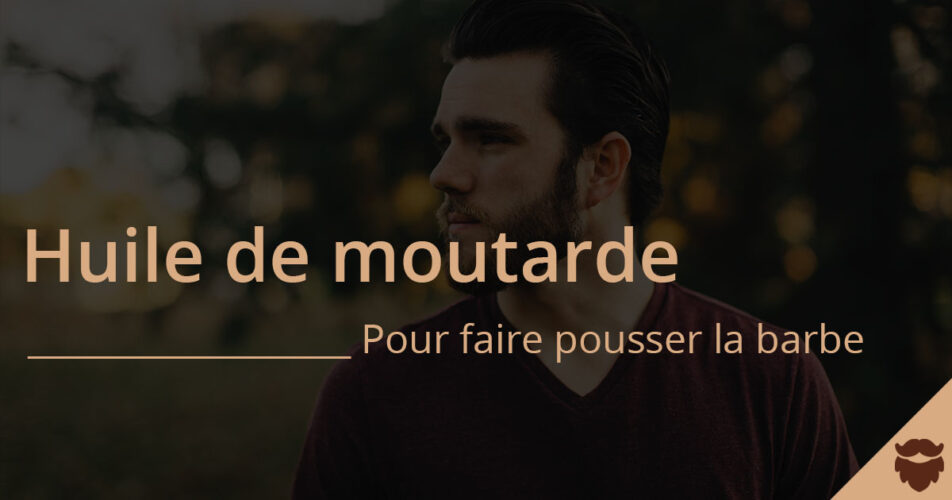 Mustard oil to grow a beard?
Mustard oil is also very popular for growing beards faster thanks to its toning and nourishing properties.
In fact, when this oil is applied to your hair on a daily basis, it will feel "nourished" and therefore stimulated to grow upwards!
The best mustard oils for beards
It can be found in two forms: pure or mixed with other oils.
I'm going to show you the best oils, it's up to you if you want to use it alone, prepared with other oils or mix it yourself at home!
The best mixes with mustard oil
For a fortifying and stimulating action of the growth or for maximize its anti-dandruff effectsYou can mix it at home with other oils.
I advise you to mix the mustard oil with essential oils or plants like :
Otherwise, you can directly choose a oil that stimulates beard growth if that's what you're interested in in the mustard.
Fight more against dandruff
Since mustard oil is already great for fighting dandruff, you can mix it with other oils and treatments to maximize its effects:
For dry or brittle hair
Mustard oil already provides a good moisturizing and nourishing care. You can therefore add these oils to moisturize your dry and dull hair:
Here is a video of Bioflore which presents a recipe to grow beard and hair with mustard oil: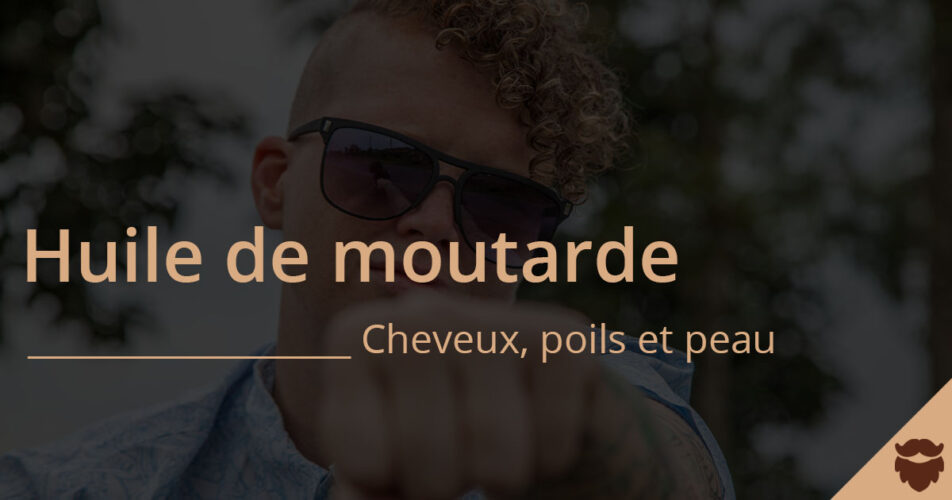 Mustard oil for hair, fur and skin
For the hair this oil will also allow :
To treat certain diseases such as baldness thanks to its high concentration of zinc and its stimulating action on the production of collagen.
From repair and rebuild dry, brittle or damaged hair
For the skin:
Fighting acne thanks to its high concentration in zinc which allows to calm the fire of the button. It is also a powerful antioxidant that will immediately soothe your face irritated by an acne outbreak. It will be ideal after your shavings to soothe the burning that it causes.
Fight against stretch marks and cellulite thanks to its action on the cellular renewal, the elasticity of the skin and finally its concentration in vitamins.
Relieve eczemapsoriasis or other skin diseases...
As you can see this oil is very versatile!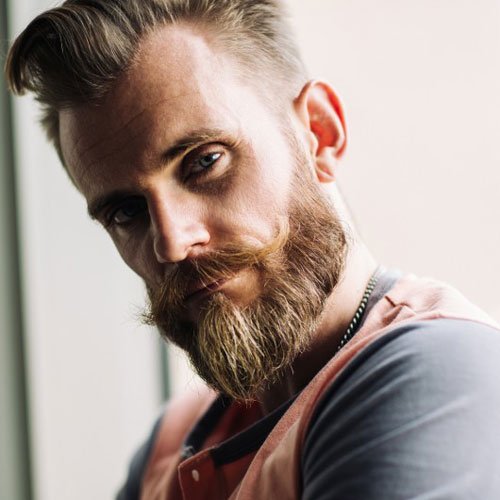 Mustard oil: an ally for the beard... but also for the rest of the body!
As you have seen in this article, mustard oil is great for taking care of your scalp, hair, beard and skin.
For the beard, it will be very useful for stimulate growth and combat hair lossIt also moisturizes and nourishes the skin as much as possible.
It will be particularly effective on brittle, dry hair where it will bring a hydration and a tonus which will revive your scalp.
On the skin, it acts on acne but also on cellulite and stretch marks where it will renew the cells to tone them.
In short, it is an excellent oil for the beard but also for the rest of the body, although it is at its best when diluted and/or mixed with other essential or vegetable oils like castor or coconut.
Any more questions?
You will find the missing answers below. Otherwise, don't hesitate to contact me!
It is an excellent care for the beard because it provides many benefits such as hydration, nutrients or toning effect on the scalp.
It can also help grow your beard, so don't hesitate to add it to your beard routine!
You can find your oil on the web, via Amazon but also in supermarkets or pharmacies.
The best choice is to buy it on the web because the choice is bigger and the prices cheaper.