Sweet almond oil is a vegetable oil that you will find in many compositions of products for the beard. Thanks to its softening priorities and recognized for its moisturizing virtues, sweet almond oil is a real ally for sensitive skin but also for your beard and hair.
Mixed with other oils, on the skin or on the hair, sweet almond oil will be a perfect match while maintaining its natural benefits.
The choice of the BarberDuWeb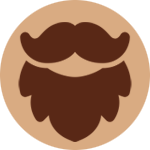 The opinion of the BarbierDuWeb
I recommend sweet almond oil for dry and rough beards because it is very moisturizing and nourishing due to its fatty acid content.
It will also work a miracle on dandruff and reduce dead skin as it softens and repairs the hair and skin underneath!
What is sweet almond oil?
Sweet almond oil is a vegetable oil, extracted from the fruit of the almond tree.
Rich in fatty acids, including omega-6 and omega-9, antioxidants, minerals, vitamins A and E, minerals, trace elements and terpene alcohols (protective barrier).
It plays an indispensable role in nourish and soften your skin in lack of hydration but also for the dry and brittle hair.
It is also very soothing because it calms itching and irritation.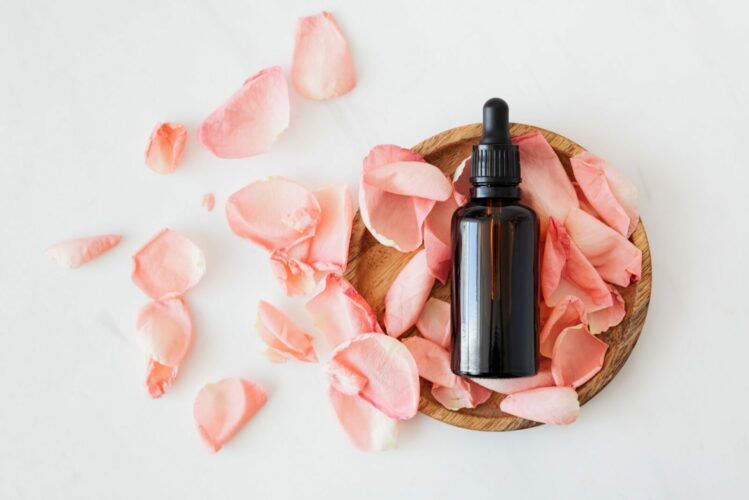 Why use sweet almond oil on your beard?
And why not? Yes, your beard needs care she too!
Your goatee undergoes daily aggression from the outside world (pollution, cold, sun ...) just like your skin or your hair, it is therefore essential to take care of it with attention.
For that sweet almond oil will bring him all the benefits that it can offer: a good hydration (because it contains fatty acids) which allows to nourish your skin and therefore your beard as well. Soothing, it will also relieve the small irritations of after shaving for the most sensitive skins.
No beautiful beard without a healthy and perfectly moisturized skin!
The benefits of sweet almond oil on the beard
Here are the effects of almond oil on your beard:
Sweet almond oil deeply nourishes your beard hair dry and brittle as well as your skin thanks to these moisturizing properties, you will obtain a softer beard.
It restores radiance and tone to your hair.
It regulates the production of sebum 
It fights against the appearance of dandruff.
Tip: For maximum hydration, combine it with olive oil !
The best sweet almond oils for beards
To choose the best sweet almond oil, you must make sure that it is really virgin, organic and unmixed to other products.
Sweet almond oil can be found in supermarkets, parapharmacies, organic stores or on the internet. It is this mode of purchase that we propose to you here! Indeed, Internet abounds in choice as for the almond oil and we find our happiness there.
How to use it on your beard?
To apply sweet almond oil in the healthiest way to your beard, you will need to get a organic shampoo for beards, a organic towel and a organic boar bristle brush. This way, you will be able to opt for a perfect result.
You can use it on your clean and dry beard:
Wash your beard with beard shampoo and dry with a towel or a brush. blow dry your hair
Brush and paint your beard to remove dead skin and detangle it
Pour a few drops of sweet almond oil in your hand, rub it with the other to warm it up and apply it to your beard
Massage gentlyApply a small amount of oil to the hair, working it through the hair lengthwise to penetrate the sweet almond oil and stretch it from the roots to the ends of the hair.
Can I use almond oil for beard growth ?
Although its texture is very fluid, sweet almond oil will not be absorbed quickly by your beard hair, nor by your skin, even if it has a strong moisturizing power.
It is therefore necessary to pay attention to the dosage, because sweet almond oil is not considered a non-greasy oil (like Jojoba oil for the beard or hazelnuts).
Alone, sweet almond oil will not make your beard hair grow, it is a good idea to use a bit of oil, but in combination with castor oil, it will have a more visible effect on growth.
If you want oils to grow a beard, it's here !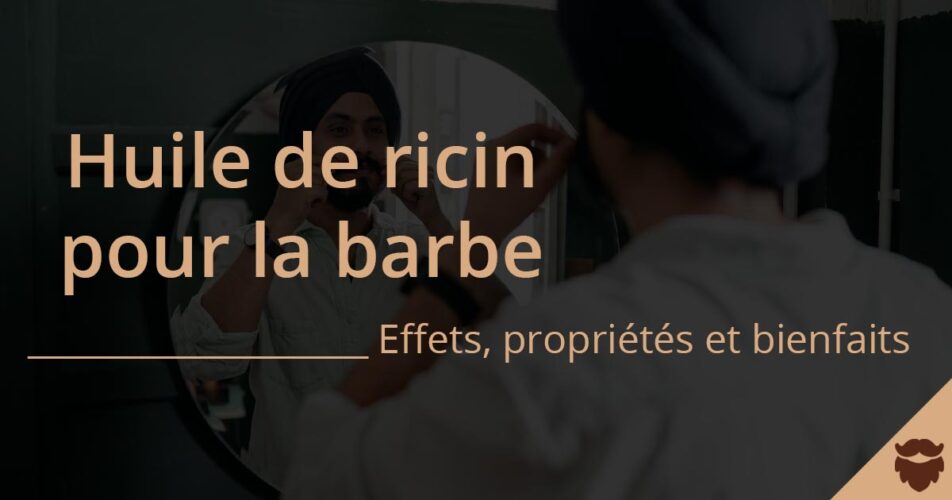 Sweet almond oil + castor oil = the perfect combo!
When mixed and prepared together, most vegetable and essential oils maximize their effects.
Castor oil is known for its numerous benefits, its extra-nourishing and moisturizing or its magical function: to grow hair, beard and hair !
It is therefore possible to use it as a complement sweet almond oil, in order to bring all the combined benefits of the two oils, but also to make the beard grow, which is a bit the expected goal.
The moisturizing and soothing properties of sweet almond oil combined with the toning and strengthening properties of castor oil will be a real elixir for your beard but also your skin.
How to use castor oil and almond oil on your beard?
Sweet almond oil and castor oil can be applied as a mixture daily morning or eveningApply with a gentle massage after shaving, washing or before shampooing.
The key word is: Patience! The results on your beard will only be visible after a few weeks.
Quick tip:
Apply the combined oil(s) daily and rinse your face with cold water half an hour to two hours after each oiling to tighten your pores.
Other uses of sweet almond oil for your health
Hair
Sweet almond oil is full of benefits for all hair typeswhether they are dry or oily.
It is particularly effective on dry, brittle and split hair as well as on curly hair.
First, thanks to its fatty acid content, it will nourish them in depth and regulate their sebum production, relieve itching of the scalp and get rid of dandruff and dead skin.
Skin
Sweet almond oil also soothes dry and irritated skin thanks to its moisturizing power, its secret: its richness in essential fatty acids (omega-6 and omega-9).
It therefore allows to regenerate the layer that protects the skin, which makes it waterproof against external aggressions.
It also fights against skin aging by improving the elasticity of the skin and by participating in the cellular regeneration.
Sweet almond oil is also very effective against more serious skin disorders such as eczema, psoriasis or even herpes.
It is also effective against stretch marks and scars.
Thanks to the iron and vitamins it contains, sweet almond oil brings strength to brittle nails.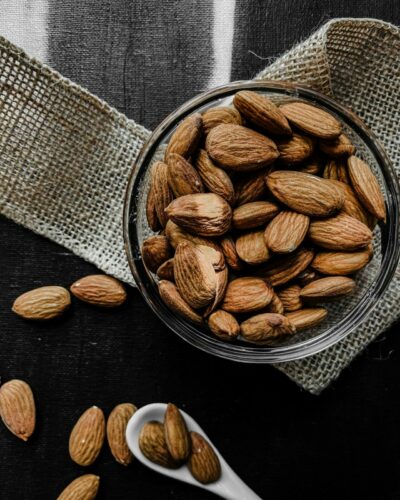 Almond oil for the beard, the skin, the hair: a real grandmother's remedy!
Thanks to this article, you now know a little more about sweet almond oil and the benefits it brings to your body.
We have seen that it is a real ally for your beard, it's a great way to deeply moisturize your skin, protect it from external aggressions and make it shine.
For the hair, it fights certain scalp diseases, while for the skin it is used for its soothing and softening action.
It combines very well with other vegetable oils, the use of castor oil and other hair growth oils is essential.
Sources:
Aroma-Zone
Bio in the spotlight
Doctissimo
Health passport