Aloe Vera is a plant known for its moisturizing properties and is excellent for your beard. It is an essential oil that has nourishing, regenerating and smoothing properties.
It's an ingredient that is a little less common in beard products than more traditional cosmetics and that's a shame!
It is a substance known for its many benefits: Aloe Vera is a real ally for dehydrated or tight skin. And we all know that a healthy skin makes your hair stronger, thicker and therefore a beautiful full beard!
So you will see what Aloe Vera is, why use it on your beard, which one to use and how to apply it for maximum benefits.
The choice of the BarberDuWeb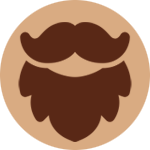 What exactly is Aloe Vera ?
Aloe Vera, also known as aloe, is a fat plant of the Liliaceae family with prickly and evergreen leaves, native to the Mediterranean region.
Its leaves have the strange peculiarity, when you cut them, to see two distinct liquids flowing out of them, and it is important to make the difference:
Aloe Vera gel (the mucilage) translucent extracted from the inside of the leaves which are composed of 98% of water and contain this precious mixture of vitamins, trace elements, enzymes and amino acids (very effective against skin dryness).
The juice or latex of yellow color resulting from the wall of the leaves, which is very bitter.
These two substances have different uses in phytotherapy and cosmetics.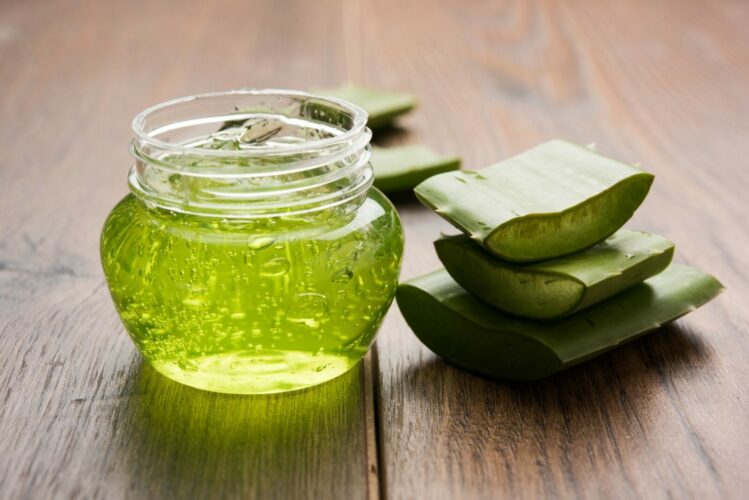 Why use Aloe Vera on your beard?
This regenerating oil brings these benefits more directly to your skin. Indeed, Aloe Vera is naturally very hydrating and its power is particularly effective against dry and damaged skin.
And as you know, a beautiful skin leads to a beautiful beard!
The benefits of Aloe Vera on the beard
Aloe Vera gel offers many benefits for the health of your skin and therefore your beard because it :
Effectively treats dandruff, it is also purifying and antifungal: a great asset for beards that are prone to itching and dandruff dry or greasy.
Eliminates sebum in depth without attacking the skin. The Aloe Vera also regulates the PH and allows the skin to find its balance.
No more oily skin and hair !
Provides a very pleasant feeling of freshness and moisturizes to prevent dryness skin, often responsible for irritations. If you are a victim of itching, you will love Aloe Vera for its very effective soothing properties
Is the perfect after-shave thanks to its healing, regenerating, moisturizing and revitalizing functions ...
Phew, that's a lot of benefits! Don't forget: it's on a well-hydrated and nourished skin that the strongest hairs grow.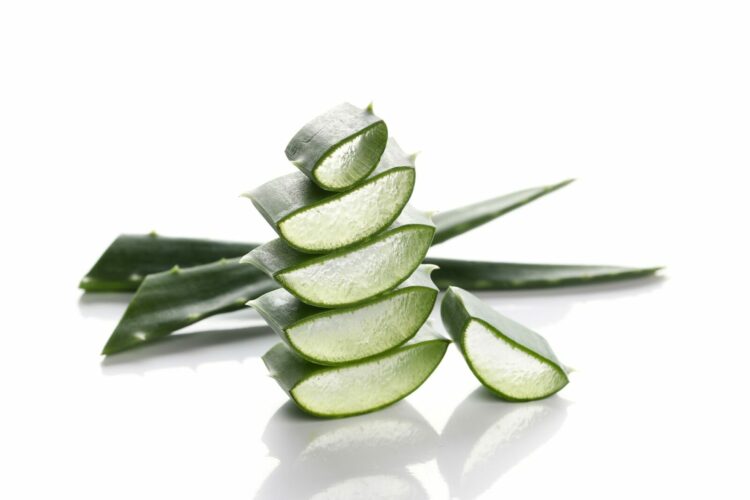 The best Aloe Vera gels for the beard
There are several steps to follow in order to choose your Aloe Vera gel:
Choose a organic products which guarantee that the production is sustainable, ethical and environmentally friendly.
Also check that the product contains over 90% of Aloe Vera gel "Aloe barbadensis Leaf Juice.
Make sure that the gel contains only gel and not whole leaf extracts (Aloe barbadensis leaf extract) in which latex and therefore toxic aloin could be found.
Prefer pump bottles, which keep the Aloe Vera gel safe from oxidation.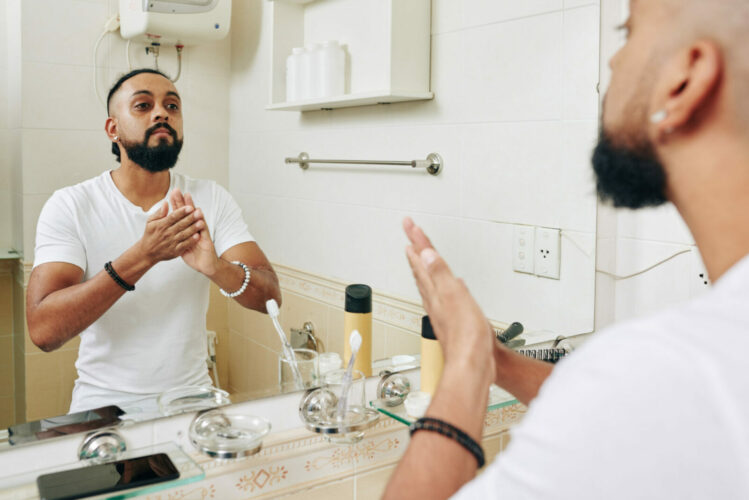 How to apply Aloe Vera gel on your beard?
As you know so well, good hygiene is essential for a good result!
The use of Aloe Vera on the beard is relatively simple:
First, wash your goatee with a special beard shampoo and dry it with a towel or a hair dryer for beards (you can also apply the Aloe Vera gel on wet or dry beard)
Brush and comb your beard with a beard brush and/or a comb to remove dead skin and detangle it
Take some natural Aloe Vera gel and apply it to your beard
Massage gently, lengthwise to penetrate the gel and stretch from roots to ends.
Leave on for 30 minutes and enjoy a pleasant sensation of freshness
Rinse with clean water.
This operation should be repeated regularly, at least once a week to keep your goatee healthy and well maintained.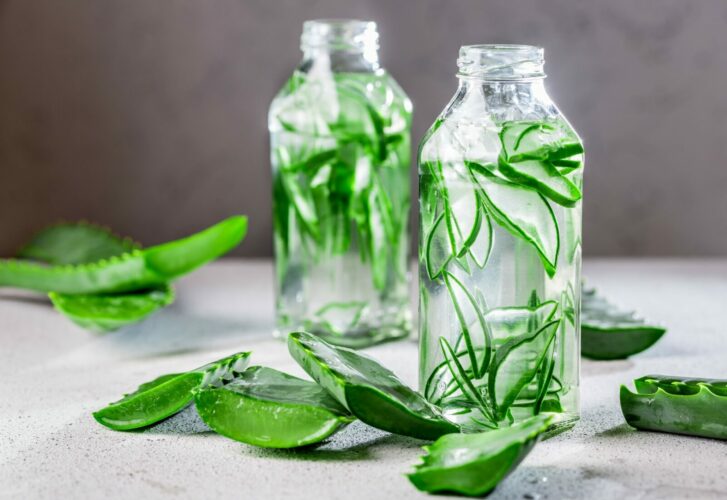 Aloe Vera for beard, hair and skin: The miracle product
Thanks to this article, you have been able to learn a little more about Aloe Vera, its various uses and the benefits it brings to your body.
We could see that it was an ingredient very effective for the beard thanks to its roles moisturizing and anti-dandruff. It also makes a perfect after-shave because of its healing, revitalizing and regenerating priorities.
For the hair, you can count on its nourishing properties, which are effective for dry hair. If you find that your hair lacks shine and suppleness, Aloe Vera can also be a great way to restore shine.
For the skin, the Aloe Vera is nicknamed " the youth elixir ". This plant mixed with sweet almond vegetable oil, with shea butter or avocado oil proves to be an excellent beauty asset perfectly adapted to dull, tired or dry skin. Aloe Vera also has slightly anti-inflammatory effects: it is used to soothe sunburns or promote healing.
From now on, always have a bottle of Aloe Vera in your bathroom! It's a must-have ingredient that is natural and inexpensive...
Sources:
Questions about Aloe Vera beard
Aloe Vera's primary role is not to boost the growth of your beard. It has moisturizing benefits for the skin and hair, and these benefits help restore shine and vitality to the dull, dry lengths of your beard.
And of course, good hydration leads to a healthy, well-groomed beard, which can help your hair grow anyway !
Thanks to its healing, regenerating and revitalizing properties, Aloe Vera is perfect for after shave. Whether it is for men for their face and beard or for women on their whole body, it is an essential care!