Healthy hair and a full, voluminous beard is every man's fantasy. With keratin, it's possible! It not only gives you a macho look, but also makes you look mature. The challenge begins when you have a curly beard or dull moustache.
There is a simple and natural solution that can help you look like a Greek god: keratin.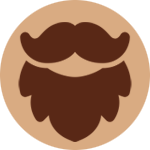 What is Keratin?
Keratin is a family of fibrous structural proteins naturally present in your hair, skin and nails.It is considered a beauty protein because it provides support and protection. It participates in the healing of wounds, retains the hydration of your skin and strengthens the epidermis.
But did you know that this protein also surrounds your beard hair and your hair? It forms both the outer protection of the cuticle and the inner structure of the cortex, making your hair straighter and shinier.
Several factors can play a role in keratin depletion; here are some of them:
Heat from heated styling tools
Lack of vitamins and nutrients
Chemicals in shampoos and dyes
Poor water quality
Inappropriate cleaning, brushing and drying techniques
Environmental factors such as pollution and climate change
When the keratin runs out, the hair cortex is at risk of being damaged. Fortunately, there are steps you can take to replenish the keratin in your beard and hair!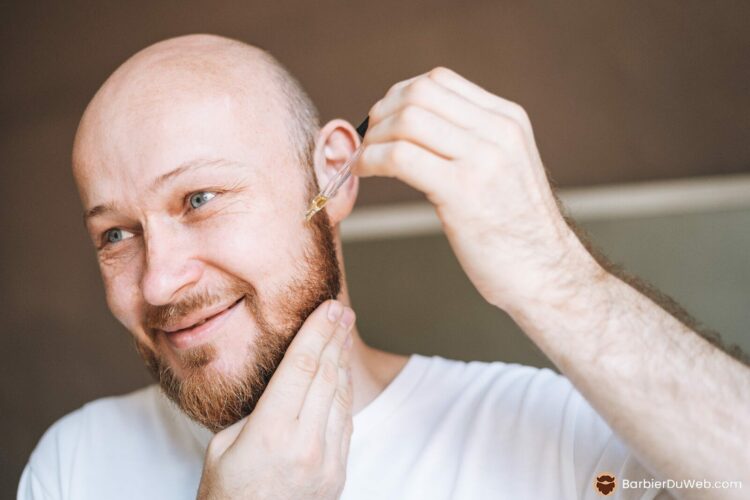 Benefits of keratin on beard and hair
The pure keratin is a hair protein that has a spectacular smoothing effect. It puts an end to curly hairs, the shaggy beards and helps to manage dry and curly hair.
In addition, it rebuilds damaged hair and helps strengthen it by preventing breakage and fortifying the base of the hair.
You can expect to enjoy the following benefits when applyingoil of keratin for your hair and beard:
Improved elasticity and strengthKeratin fills in the gaps caused by the various damages that can affect your beard and hair.
It acts as a new armor to protect the hair from breakage and fragilityThis allows it to better resist daily stressors.
Your hair will be more relaxed, revitalized and their texture will be more pleasant to the touch.
A additional UV protection against the sun's rays (a major cause of hair damage).
A restored cuticle and superior moisture retentionThis means less dryness and a newfound shine.
Why do I need a keratin treatment for my beard or hair?
If you want silky hair and a shiny beard while reducing frizz, then try the keratin treatment.
In this type of treatment, the following procedure is followed:
The beard is first treated with a special beard cleaner.
Then, a keratin solution is applied.
A little later, the open pores of the hair are closed with a flat iron.
Such a treatment allows to keep the beard straight for two to six months.
Whether you do a full salon treatment or simply add keratin products to your hair routine at home, these treatments can improve the overall quality of your hair and beard.
Additional keratin helps fill in gaps in the cuticle or hair cortex that may have formed over the years.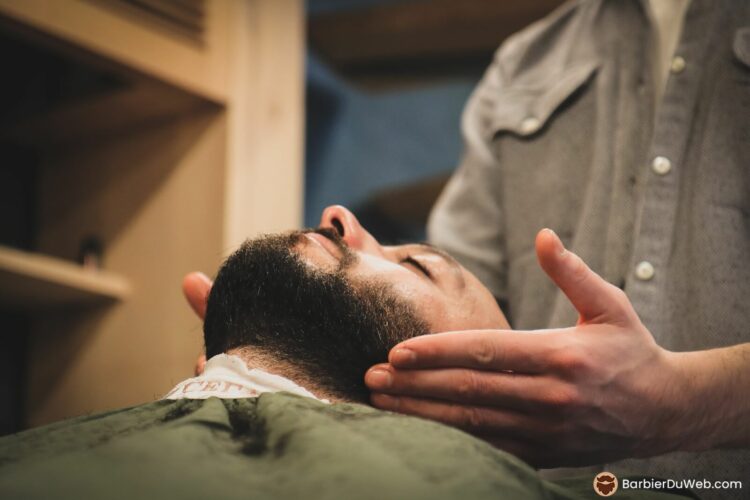 How to use keratin for beard or hair?
You can get keratin from various natural foods such as almonds, walnuts, red meat or oysters. But it is difficult to achieve the desired result quickly by relying on diet alone.
To read: Which food to improve beard growth?
There is a solution: you can also consume keratin in the form of a food supplement500 mg per day for three months.
A supplement quality keratin must be soluble to allow for faster assimilation and bioavailable to reinforce the quality of the hair in depth.
It must come from a nutraceutical laboratory which manufactures its supplements from keratin derived from the wool of sheep raised in the green hills of New Zealand.
Whatever you choose, your hair and beard will thank you for using keratin oil ! Keratin treatments, either topically or in supplement form, are the perfect solution for maintaining the health of your hair and preventing future damage.
For strong and shiny hair: opt for a keratin treatment
Keratin is an essential protein for the health and appearance of your hair and beard.
It supports and protects them, strengthens them and makes them shinier and more manageable. If you're tired of your dull, frizzy hair, a keratin treatment may be the perfect solution.
Not only will it make you look like a Greek god, but it will also allow you to take care of your hair and your hair in a natural and efficient way. So why hesitate? Choose keratin and give your hair the beauty and health it deserves.
If you want to have perfectly healthy hair and beard, keratin treatment is an option you should not overlook.
Frequently asked questions
If you still have questions, you will certainly find an answer here:
Keratin can firm and strengthen your beard hair so it doesn't break easily. This may suggest that she is doing grow a beard and gives the impression that the hair grows faster. But that's only because the ends don't break.
Keratin smoothes the beard and forms more manageable, less frizzy strands of hair. When a straightening therapy is applied to the hair shaft, keratin binds into the cuticle filling in the missing gaps.
Keratin can also reduce the appearance of split ends. It gives them a shiny, healthy look.
Yes, keratin is good for the beard. However, not all over-the-counter keratins are created equal.

Keratin treatments have a different composition that is very important to know:
Some treatments release formaldehyde (a chemical carcinogen) when exposed to heat. Choose keratin treatments that do not contain keratin or simply for natural keratin supplements.