Parler d'une huile qui évite que vos poils poussent sur le blog n'est pas commun. En général, vous préférez lorsque je parle d'huiles qui aident à la croissance de la barbe.
En tout cas, vous allez voir que l'huile de souchet est efficace sur vos poils de barbe. Bien heureusement, elle a d'autres propriétés comme une hydratation et un soin nourrissant hors pair !
Allez, je vous laisse découvrir l'huile de souchet et ses effets sur les poils de barbe…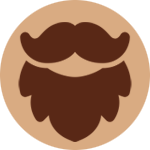 Mon avis sur l'huile de souchet pour la barbe
Le principe même de l'huile de souchet est de stopper la repousse des poils. Pour le coup, on ne peut que lui attribuer tout le mérite : elle fait bien son travail !
Besides, its moisturizing and nourishing benefits are excellent and it is perfect for dry and mature skin.
Je la conseille aux barbus en quêtes d'une barbe plus puissante, plus vigoureuse sans forcément avoir plus de poils. La qualité avant la quantité qu'ils disent !
To read: Oils for a dense beard
Qu'est-ce que l'huile de souchet ?
L'huile végétale de souchet provient du Niger. Extraite des fruits d'une rhizome plant, on la surnomme aussi "Amande de terre", "Noix tigrée" ou "Chufa".
Le souchet en lui-même est aussi comestible. Elle est utilisée depuis des centaines d'années dans l'alimentation ou pour la cosmétique.
Elle est très riche en vitamine E, en fer et en potassium ce qui la rend très nutritive. Ses teneurs en acides gras essentiels fait d'elle un soin hydratant et nourrissant pour votre peau, votre barbe et vos cheveux.
À quoi sert l'huile de souchet pour la barbe ?
L'huile de souchet est principalement utilisée pour son action anti repousse de poils mais elle comporte d'autres bienfaits :
Feeds a lot the skin and hair to moisturize the bulb and the hair fiber
Antioxidant, thanks to its vitamin E and will slow down the aging process
Restores vitality, radiance and power with damaged and fragile hair
Brings suppleness and softness à votre barbe tout en améliorant l'élasticité de la peau
Smoothes and softens the hairs
Ainsi, vous pourrez l'utiliser sur des barbes fragiles, déshydratées pour leur apporter brillance et puissance. Elle est particulièrement efficace sur les peaux sèches, très sèches, squameuses et matures.
Généralement, les barbus ne cherchent pas d'huiles qui ne font PAS pousser la barbe. C'est pour cela que l'huile de souchet est un peu spéciale. Elle est d'ailleurs l'ingrédient d'une autre huile qui ralentit la pousse des poils : l'huile de fourmi.
Est-ce que l'huile de souchet fait pousser la barbe ?
Non et c'est d'ailleurs la première raison pour laquelle elle est utilisée : son action anti pousse de poils.
Elle sera donc utile pour les peaux sujettes aux poils incarnés par exemple ou aux barbes trop denses ou trop "éparpillées".
Si vous souhaitez essayer des huiles qui font pousser la barbe, regardez du côté de : l'castor oil, cobra, cod liver, or of fenugreek.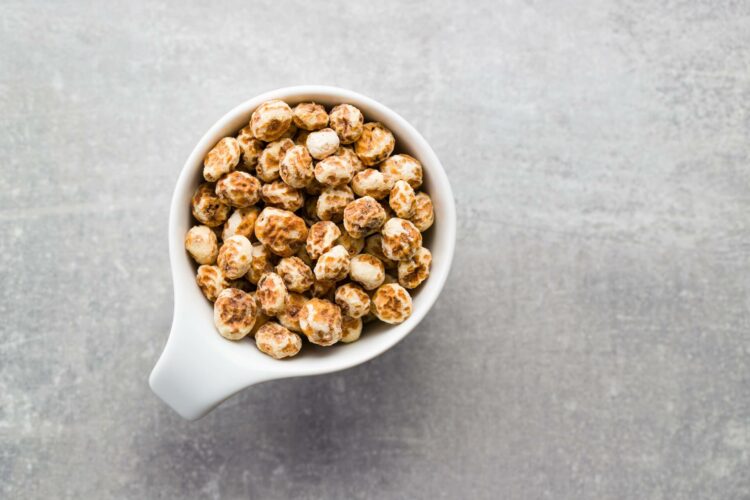 Comment utiliser l'huile de souchet pour votre barbe ?
Comme c'est une huile qui évite que vos poils repoussent, nous l'utiliserons différemment que les huiles à barbe végétales traditionnelles.
In any case, if you wish to l'utiliser pour éviter que vos poils grandissent, prefer an application after a waxing.
Sinon, l'utilisation de l'huile de souchet pour la barbe est simple :
Recueillez quelques gouttes de l'huile dans votre main, réchauffez-la en frottant vos mains
Appliquez l'huile sur les zones souhaitées ou sur la barbe entière
Massez abondamment et étirez l'huile des racines jusqu'aux pointes
No need to rinse, unless you have greasy hair!
To increase its nourishing and hydrating care, mélangez-la avec d'autres huiles : Linseed, Wheat germ, Jojoba
Si vous souhaitez protéger votre barbe et l'apaiser, utilisez de l'huile de lavande ou d'argan.
To take advantage of its anti regrowth effects to the maximum, use it daily or every other day for 1 to 2 months. Vous pourrez ensuite l'utiliser moins souvent car vous devriez voir vos poils pousser moins vite.
Apply it to your hair or your skin: it makes an essential care
Bien que vous puissiez l'utiliser seulement sur votre visage, vous pouvez également prendre soin de votre peau et de vos cheveux. Utilisez la par exemple pour affaiblir les zones de poils que vous trouvez dérangeantes sur votre corps.
In short, l'huile de souchet pour les cheveux sert à :
Nourish and moisturize hair and hair fiber
Donner de la vigueur, de l'éclat et de la puissance aux cheveux fragiles et abîmés
Soften, smooth and shine your hair
Pour hydrater vos cheveux au maximum, essayez-la en combinaison de l'coconut oil, d'sweet almond ou d'olive
On the skin, vous pourrez l'utiliser pour :
Prevent your hair from growing
Nourrir la peau et l'hydrater
Ralentir le vieillissement prématuré de la peau grâce aux vitamines E antioxydantes qu'elle contient
Make your skin soft, supple and elastic
Comme vous le voyez, l'huile de souchet marche très bien pour tout le corps et il est possible de lui trouver maintes utilisations.
L'huile de souchet est utile pour tout le corps et surtout pour limiter la repousse des poils
Si vous souhaitez éviter que vos poils ne se développent trop sur certaines parties de votre visage ou de votre corps, l'huile de souchet est la réponse. Bien sûr, ce n'est pas le seul bienfait qu'elle apporte : elle nourrit, hydrate, renforce et adoucit le poil. Ce n'est pas tout, elle redonne brillance et éclat à votre barbe tout en rendant la peau souple.
L'huile de souchet est un soin complet pour la barbe à ne pas délaisser pour des poils peut-être moins nombreux mais plus forts et beaux.
En tout cas ce qui est sûr, c'est qu'elle ne pourra jamais faire partie des oils for a bigger beard !