If you don't already use it in your beauty routine, coconut oil should be included right away! Whether it's for your beard, hair, skin or lips, its many benefits will bring moisture and softness to your entire body.

In this article, you will discover what coconut oil is, how it is produced, its benefits on the body.
We will then present the best coconut oils to buy and how to apply it to your goatee.

Finally, we will present the mixtures to be made with other oils and the numerous uses that it can have.
The best coconut oils for your beard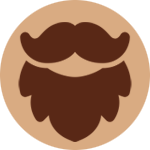 The opinion of the BarbierDuWeb
Coconut oil is great for your beard and your whole body. Use its benefits to complete your wellness routine by pairing it with your other beauty products.
If it's not yet part of the program: integrate it right away!
What is coconut oil?
Coconut oil (or coconut butter) is an extract of young or mature coconuts. It is harvested from the "flesh" of the coconut.
It is a essential oil with a saturated fat content of over 90 %.
Coconut is a medium fatty acid, which means it is a nutritional powerhouse unlike traditional fats consumed.
The oil extracted from the coconut has antifungal, antibacterial and antiviral properties, meaning that it can kill bacteria, fungi and viruses.
It is also rich in antioxidants, which help protect the skin from wrinkles, age spots, dryness and other signs of aging. It would even lighten the skin.
The antibacterial property is the one that many people find most beneficial, as it can kill harmful bacteria without harming beneficial bacteria.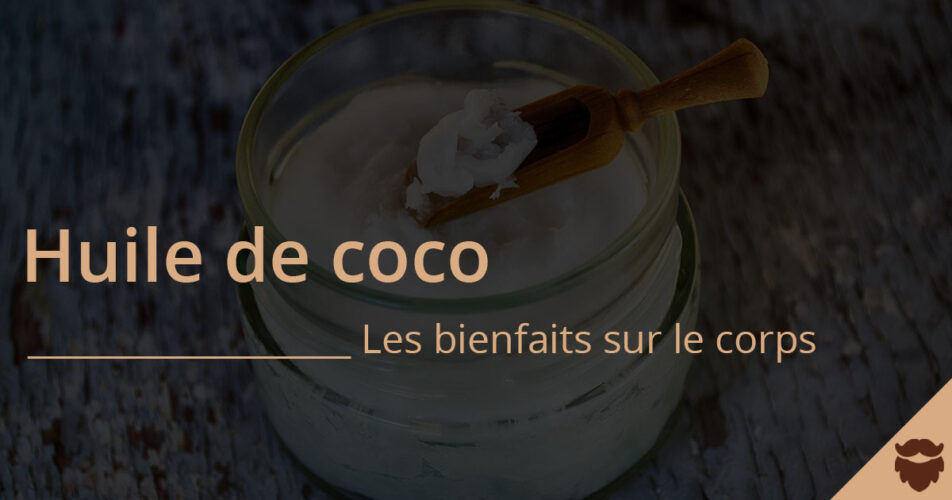 Effects and benefits of coconut oil
The first reason why coconut oil is good for your face is because it gets rid of dead skin.
But that's not all, she :
Moisturizes your hair and skin
nourishes in depth
fights dead skin and dandruff
helps grow beards and hair
In short, coconut oil is excellent for the beard, but not only: the hair and skin are also fond of it!
As you probably know, it is also used in the kitchen, especially for cooking. It is therefore used for many things!
How to choose the right coconut oil for your beard?
To buy a good coconut oil, it is first of all to worry about its origin, after all, did you know that the coconut oil comes to us from Sri Lanka? It is then important to know its characteristics: 100% pure and natural, not modified, extra virgin, first cold pressure without any chemical treatment...

Then comes the next question: the price! Or rather the price-quality ratio, which is calculated by us.

Here are the best coconut oils for your beard (and hair or skin!):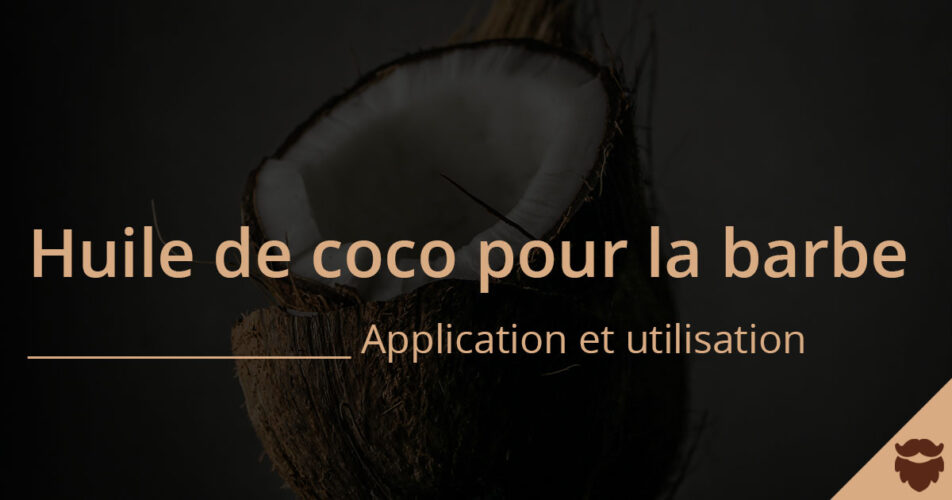 How to apply coconut oil on the beard?
Like all beard care products or oils, it is best used on a clean and brushed beard.
The complete procedure is relatively simple:
Wash your beard with a good, gentle, organic beard shampoo. This will already reduce the appearance of dandruff and provide a moisturizing treatment to your beard
Dry with a towel or a adapted hair dryer and brush your beard with a comb or beard brush to detangle it and make it supple
Take a little coconut oil with your index finger and knead it between your hands to make it more liquid.
Apply the oil from the roots to the tips, massaging it evenly into your beard.
When to apply coconut oil and how often?
You can use coconut oil on your beard daily.
Indeed, if the effect is not greasy, you will only find benefits!
If your beard looks greasy several hours after application, try applying it only every other day.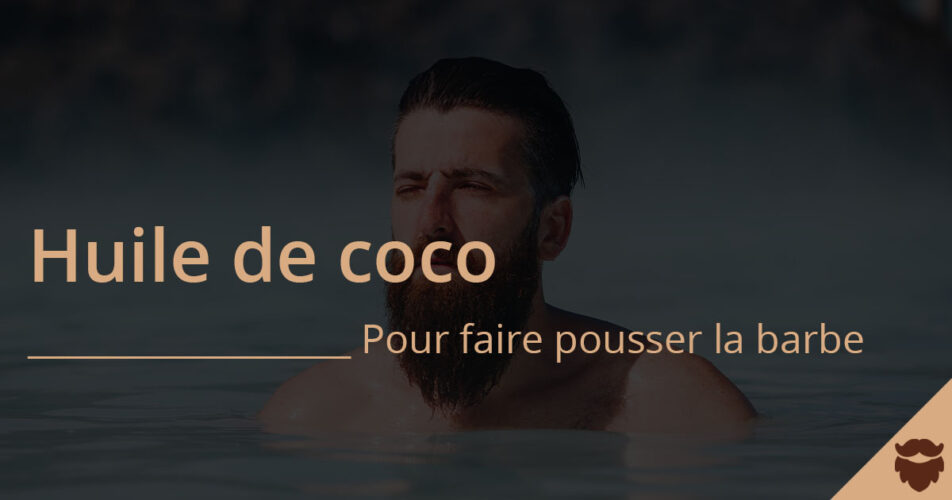 Does coconut oil make my beard grow?
Indeed, coconut oil makes hair grow and also hair. It is rich in minerals, fatty acids and vitamins, which makes it very nourishing and moisturizing. In addition, lauric fatty acid binds your hair proteins and strengthens your beard.
If you want to maximize its benefits, mix it with garlic essential oil for the beard or even of mustard oil.
To maximize its benefits, you can mix it with a oil that promotes growth.
Coconut oil and castor oil: excellent for your beard?
As we've seen, coconut oil has a lot of benefits for your beard. Why not mix it with castor oil, another oil with a a lot of advantages?

Well, it's great to mix them together to add up their benefits on your goatee!

To do this, simply mix them in equal proportions and apply it to your beard as usual.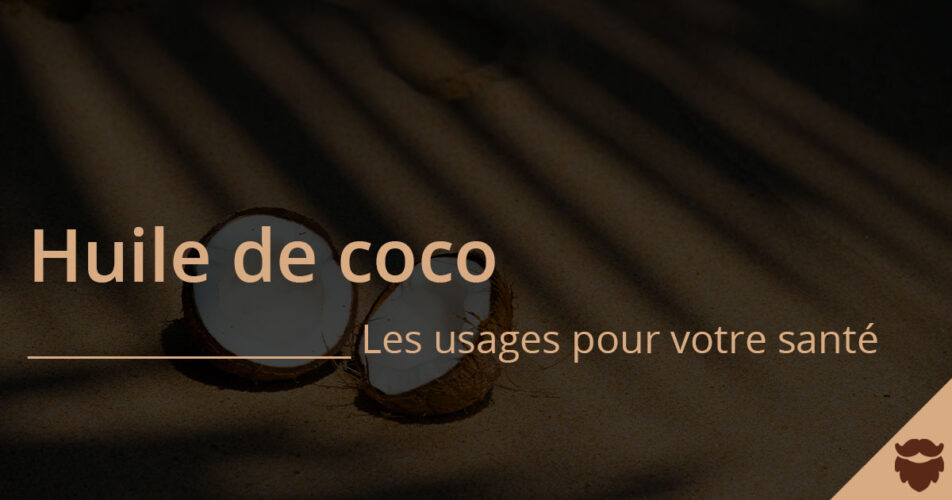 Other uses of virgin coconut oil on the body
It is found in many cosmetics such as soaps, balms, creams, body milks, shampoos, hair oils, facials ...
Shaving: protects and softens
Indeed, it can be useful after shaving, as it has a protective and strengthening effect on the beard thanks to the lauric fatty acid. You can also mix it with other
aftershave oils
that will make your beard foolproof!
Hair: grows and strengthens
The oil extracted from the coconut is
widely used for hair
, it will be very useful for the hair with its various actions :
moisturizes and nourishes
tones and strengthens
Protects and shines
Skin: moisturizes and nourishes
Coconut oil is simply
excellent for the skin
. It acts as a protective film and is particularly suitable for dry skin, stretch marks or acne. It will even be effective in moisturizing chapped lips, eyelids, dark circles or wrinkles. It is even possible to
use it as a deodorant
by preparing its own "DYI" recipe!
Coconut oil for the beard, shaving, hair, skin... That's all!
As you have seen throughout this article, it is one of the "miracle" oils, which have a thousand and one uses for your body.

It will be effective on your beard, it can be used to nourish, moisturize, soften and even help the hair to grow. It can even be used as an aftershave, to protect against irritation and other discomforts.

It will be an ally for your hair, whether you are a man or a woman, thanks to its moisturizing and toning powers. It will also make them grow, shine and protect them from external aggressions.
For your skin, it will act as a cream with a thousand benefits and will excel on dry skin, stretch marks or chapped lips.

In short, coconut oil is a powerful beard and body care product that should be an urgent part of your daily routine if you haven't already done so.