Generally, when a bearded man is looking for an oil to take care of his beard, it's not ant oil that he's going to look for. Why do you ask? 

Men are looking for oils that make the beard grow, that improve its growth. Ant oil prevents the hair from growing by acting directly on the bulb.
This can be useful for men who are tired of shaving or who are victims of ingrown hairs for example.

Let's take a closer look at what ant oil is and how to use it for your beard...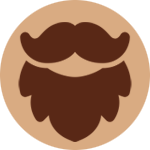 My opinion on ant oil for the beard
If you are looking for a natural way to limit your hair growth, you have found it: ant oil excels in this use case.
The good thing is that it doesn't take any more effort than any other oil and it's safe to use. Test it on a small area of your body though, in case an allergy arises.
What is ant vegetable oil?
As you might expect, ant oil is not extracted from the insect. That would be pretty weird, right? Well, okay... It seems that we used real ants to produce this oil at one time.
But don't panic: it is now industrially manufactured and designed. Responsibly and 100% organically.
From now on, we will rather mix natural vegetable oils like yellow nutsedge, Pumpkin seed and clary sage.
These 3 oils have benefits and the mix of the three adds up very well the properties that can act on your beard.
It is very well known for its anti-hair regrowth action, hence its slogan "Stop Hair"! It is therefore used a lot after depilation for women but also for men.
For your beard, it can help your hair to be less invasive
What are its benefits and effects on the beard?
Most bearded men look for beard care products that boost hair growth. Ant oil does just the opposite: it prevents your hair from growing back.
But that's not all, ant oil has other benefits:
Anti-growth action: your hair will grow less quickly
Improves elasticity of the beard and the skin
Moisturizes a maximum thanks to the fatty acids it contains
From exfoliating propertieswhich makes it excellent after a scrub or a waxing
Fights ingrown hairs
It doesn't look like it at first glance, but it's an oil that can be useful for bearded people who want to keep their short beard for example.
Does ant oil make my beard grow?
No. In fact, it does the opposite: it limits hair growth by preventing your hair from growing back.
It is the opposite of other oils such ascastor oil, mustard or black seed which they are used to make grow the beard.
How to apply it on your hair and face?
For the use of ant oil on the beard, it is very simple. We will not deviate from the 4-step rule of applying ant oil by massaging it on the face.
Please note: Avoid using it after shaving because the oil will not penetrate the hair bulb well. If you can, use it instead after waxing for example.
To apply ant oil to your beard:
Pour a few drops of oil into your hand and rub it in to warm it up. This will make it more malleable and easy to apply. It's quite oily so it's even very helpful!
Massage the areas where you want to apply it (or the whole beard)
Spread the oil over your beard and skin while continuing to massage the oil into your skin and exfoliate it.
You can keep it on your face or rinse it off after an hour if you wish
Apply the ant oil 3 to 5 times a week at the beginning so that it works well and then reduce the rate.
You can also make a scrub after using the oil, which already exfoliates your skin.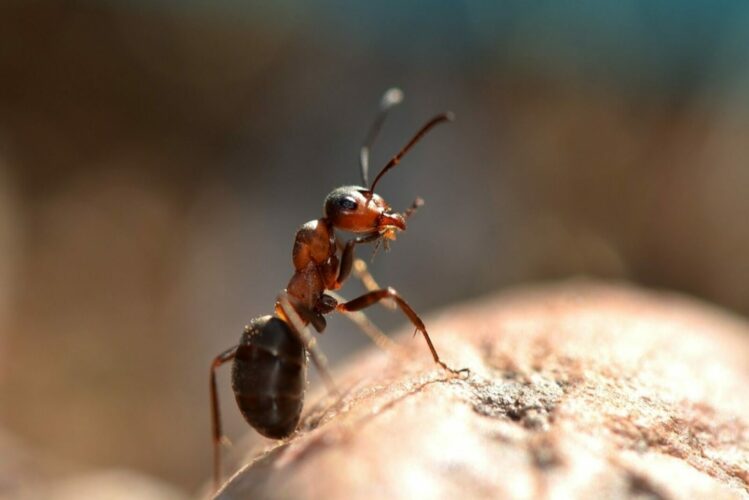 The anti regrowth action does not work on all body hair
The great thing about hair growth control oils is that you can use them on completely different areas than the oils that improve beard growth.
Generally, men (and women) use oils on hair, beard, eyebrows to help them grow.
Ant oil is used in areas where the hair is disturbing, unsightly or causes ingrown hairs for example.
It is often used after waxing on :
The legs
The buttocks
The back
The shoulders
As you can see, this oil is a great friend for beauticians! Although because of it, clients come back less often so I'm not so sure...
Ant Oil: an excellent treatment to limit the regrowth of beard hair (and the whole body)
As you've gathered from this article, this blend of oils helps say no to hair regrowth and makes waxing last longer.
For this oil to work, it must be used regularly (like pre-waxing oils) and preferably after waxing.
Ant oil is a real treatment to limit the growth of beard hair. It is cheap and will allow you not to have to shave every day! If it is rather for a reason of ingrown hairs or other health concerns, it will also be of great help.
It moisturizes and nourishes your skin and works even better when massaged into the hair bulb.