Used for thousands of years for health, flaxseed oil is an outstanding beard care product.
It nourishes and strengthens your beard and skin by providing all the necessary nutrients. What makes it unique is the ease with which it treats dry beards and irritated skin.

Anyway, I won't tell you more and I let you discover flaxseed oil for the beard.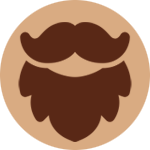 My opinion on flaxseed oil for beards
For your beard, linseed oil is one of the care products that can quickly become indispensable! Its regenerating and protective action on the skin and your hair brings a little softness to irritated skin.
Very rich in fatty acids and vitamin E, it moisturizes and nourishes in depth while strengthening your hair.
I particularly recommend it to sensitive skin that is often irritated by shaving or dry.
What is linseed oil?
Flaxseed oil and its cultivation originate from ancient times. The seed is used, which is cold-pressed from which the oil is extracted. Flaxseed oil has antiseptic and softening properties.
It is of golden yellow color with a rather pronounced smell. Its texture remains is not very dense compared to other oils.
It is very rich in mono and poly unsaturated fatty acids as well as vitamin E. Let's see now its benefits on the beard (and on your body).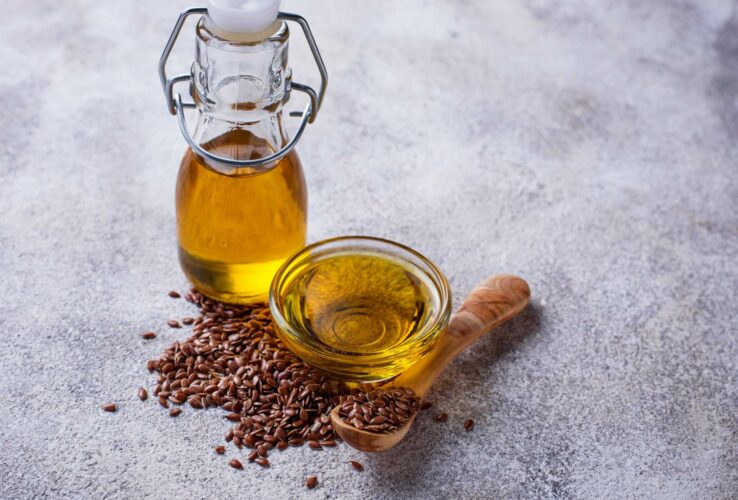 What are the benefits of flaxseed oil on the beard?
Flaxseed oil is known for its benefits for the body but not necessarily for the beard. This is due to the fact that it is mainly used for hair.
Linseed oil on the beard allows to :
Nourish in depth your beard, on the one hand fatty acids it contains (Omega 3 and Omega 6).
Strengthen the sheath of your hairIt is therefore very useful for fine, brittle and sensitive hair.
It protects your hair (and your face) by forming a barrier against external aggressions.
Act as an anti-inflammatoryIt is therefore useful as an after-shave (like other oils) and will soothe irritated and dry skin.
Healing and regeneration damaged and aggressed skin
That's quite a lot of benefits for an oil that is still unknown in its use for health.
Does flaxseed oil make my beard grow?
No, flaxseed oil will not make your beard grow, but it will provide the necessary nutrients to your hair. It will make them stronger and more resilient. However, it does not have any elements that stimulate beard growth.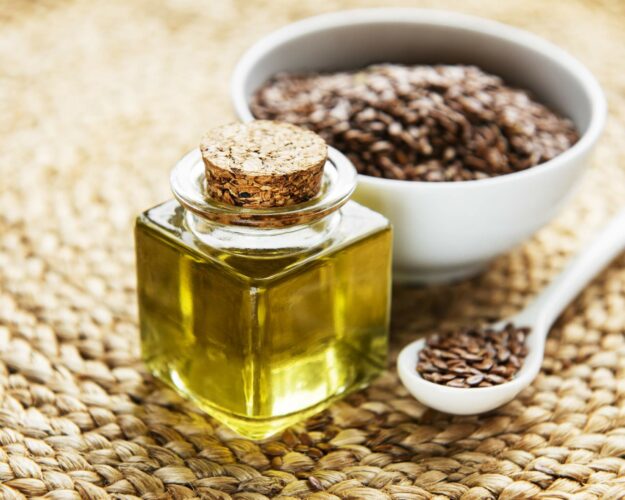 Also useful for: sensitive skin, hair, and skin diseases
Flaxseed oil is also excellent for your body: hair, skin...
It is particularly effective on dry, irritated or damaged skin because it will bring a care:
Regenerating
Soothing
Softener
Skin prone to skin diseases such as eczema or psoriasis or attacked by redness will be cured by flaxseed oil.
It adds up wonderfully with oils and cares like the shea butter, castor oil, the prickly pear or the wheat germ.
On the hair, it will bring the same care as for the beard:
It will nourish and moisturize your hair mass
Bringing in reinforcements for brittle and fine hair
Protect your hair against external aggressions
Regenerate and provide a real care for your scalp
As you've probably gathered by now, flaxseed oil is a true body care product. Maybe it's time to use it for your beard hair...
Flaxseed oil: an excellent care for beard and hair
In short, flaxseed oil is a bit like some oils: almost magical.
It is an elixir for mature skin, helps regenerate sensitive and irritated skin and will even protect the skin and hair.
Moreover, theargan oil is also perfect to protect your beard.
For the beard, it will moisturize and nourish your hair, strengthen and protect it. It will not make the beard grow like snake oil or cod liver oil.