Shea butter's incredible nourishing, repairing and protective power for your beard. It can also make it grow ! Learn how to on this article.
Thanks to its many benefits, it is found in many beard care compositions. Let's discover the shea butter for the beard in all its glory and how to use it for your hair.
The choice of the BarberDuWeb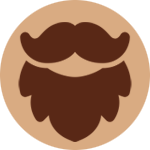 Shea butter for the beard
The shea butter for the beard is excellent thanks to its revitalizing and nourishing power. It will give a beautiful complexion to your beard and makes it soft.
I strongly recommend it to the bearded ones having the dry, brittle and damaged beard hair (and even with frizz) to use shea butter on their beard.
What is shea butter?
Shea butter comes straight from Africa. It is extracted from the nut of the fruit of the tree called "tree of life" which grows mainly in West Africa and which impresses by its longevity since it can live for three centuries. Shea butter is a recognized ingredient in cosmetics.
Rich in vitamins A, D, E and F, it has moisturizing, nourishing, repairing and protective properties. Whether for the skin, hair or beard, it is an excellent ally in daily life.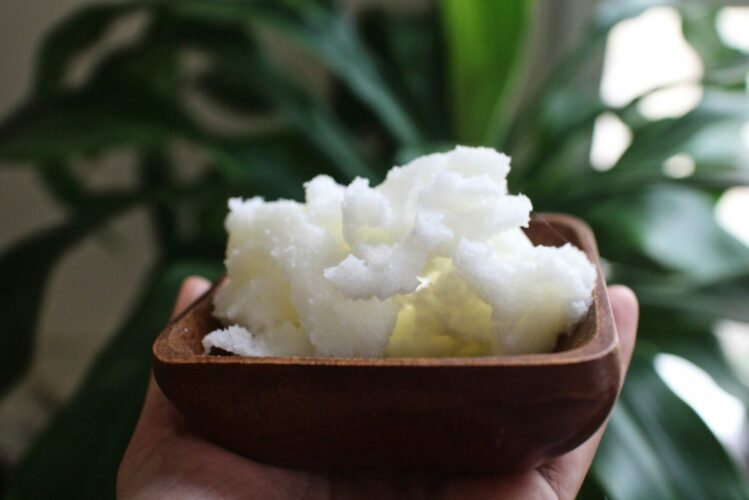 Why use shea butter on your beard?
On your beard, shea butter brings only benefits :It moisturizes, nourishes, makes shiny and brings an anti-inflammatory action. It is even useful for growing beards!

I particularly recommend it for beards with dry, brittle and damaged hair. This ingredient protects, revitalizes and promotes (re)growth. It is also an excellent hair regenerator!
The benefits of shea butter on your beard
Shea butter has many benefits for the health of your beard and skin, because it :
skin because it :
Deeply nourishes and restores shine to your hair, it even protects your beard by prolonging its dyeing (if you have just dyed it)
Makes a excellent anti-inflammatory Shea Butter : composed of cinnamate of lupeol, shea butter helps to reduce inflammation due to shaving
Proves to be very beneficial for people acne sufferers or for fight against dandruff.
Strengthens your epidermis and also reduces wrinkles thanks to its anti-aging priorities
Grow a beard: It will provide a better condition for the growth of your hair and reduce breakage and split ends.
Big advantage: This butter nourishes and moisturizes your beard without leaving a greasy film when applied. No need to know anything about it!
The best shea butters for the beard
For an efficient use, I recommend the shea butter in its raw state, unrefined, quality A.
There are indeed many refined products on the market that are odorless and bleached, but this process removes some of the beneficial properties of body care.
You can find shea butter in supermarkets, parapharmacy, organic stores or on the Internet on sites like Amazon.
I still advise you to go through Amazon: the choice is wider, the products are of better quality and above all, you pay less!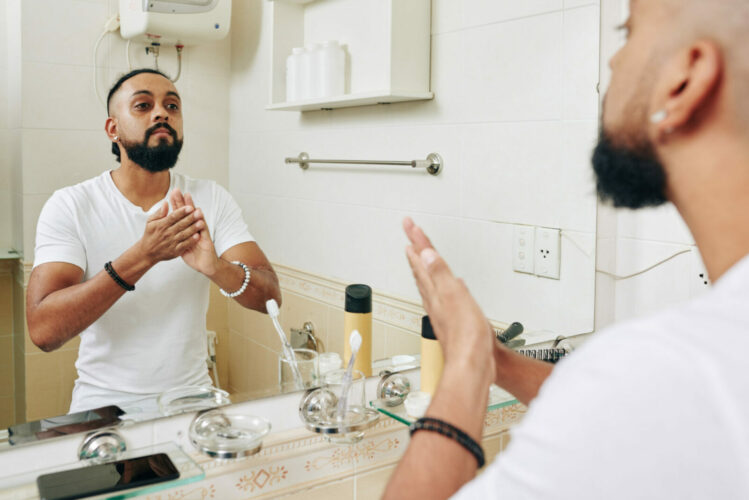 How to apply shea butter on your beard ?
You will first clean your goatee: indeed, having a healthy skin and beard is essential for a good care!
To do this, you will need a organic shampoo for beardsof a organic towel and a organic boar bristle brush.
Here are the steps to follow to properly apply shea butter to your beard:
Wash your beard using the special beard shampoo and dry it with a clean, dry towel or a hair dryer designed for beards.
Brush and comb your beard with a beard brush and/or a comb to remove dead skin and detangle it as much as possible
Apply a dab of shea butter and rub it in between your hands until you get a greasy film on your beard.
It penetrates the skin quite easily, so in case of short beardIt can be applied directly as a moisturizer, for example.
Massage gentlyApply a small amount of oil to the hair, lengthwise, to penetrate the oil and stretch it to the tips of the hair.
After a facial scrub, this routine is particularly effective!
When to use shea butter on the beard ?
The easiest way is to apply it after your shower ! That way, your skin will be clean and ready for this great beard treatment. Otherwise, apply it in the morning before you start your day.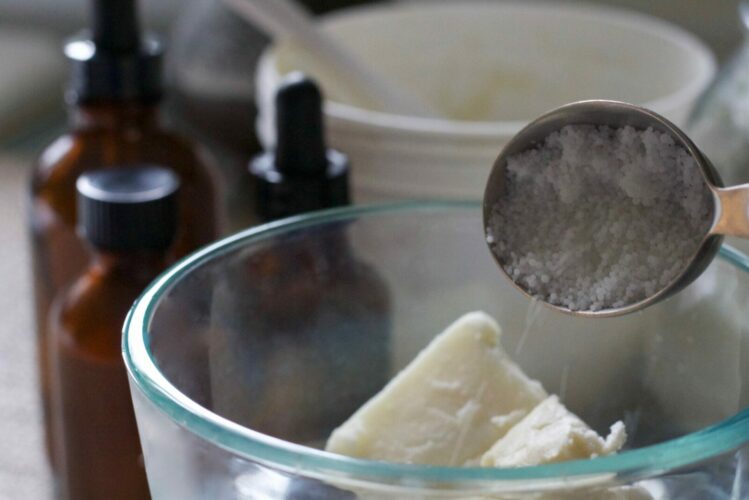 Does shea butter make my beard grow?
Yes, shea butter helps grow beards! When you start to grow your beard, you may have noticed that small dead skin cells can appear, which can be dandruff, eczema and dermatitis.
These little problems can slow down beard growth, but luckily shea butter is there to protect it.
All it takes is a little butter to help your beard grow. This will help your beard grow more evenly and you will notice a smoother facial hair.
You can also count on the mix of castor oil and shea butter to grow your beard: a perfect combo combining growth action, hydration and nutrition!
Shea butter for beard, hair, skin: an ultimate body care ingredient
Thanks to this article, you now know a little more about shea butter and the benefits it brings to your body.
We observed that he was a champion for taking care of your beardThis product is used for its nourishing and softening properties as well as for its regenerating action, capillary speaking.
For the hair, shea butter is ideal, it :
Moisturizes and nourishes them in depth.
Has antioxidant and protective properties and defends your hair from UV rays.
Is very appreciated for its ability to fix and prolong a coloring.
For the skin, shea butter can do wonders:
It allows a regeneration of the cells of the epidermis, it thus fights against the ageing of the skin and hydrates it in-depth.
It also prevents stretch marks, repairs the most damaged skin and accelerates healing.
Even makes an excellent after-sun.
And don't forget, it goes very well with castor oil or other vegetable oils such as the coconut or mustard to grow your hair!
Sources:
Questions about shea butter for beards
Shea butter is the perfect care for your beard! It will moisturize, nourish, beautify and shine your hair. Moreover, it will even help it to grow and make it stronger.
You can melt pure shea butter directly in the microwave for a few seconds. Then, feel free to add oils such as the coconut or the lawyer.