Do you know the soap of Aleppo? This natural soap is a true beauty elixir. It can be used for the body, the hair and the face...
But did you know that it is also very effective for maintain or shave your beard? If you don't know about its benefits for maintaining your favorite hairs, you've come to the right place.

We will first learn what is the Aleppo soap, cite its benefits and then explain how to use it to wash your beard or after shave.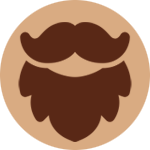 What is the Aleppo soap?
Aleppo soap is over 3500 years old. It is a solid soap entirely natural, composed ofolive oilBay leaf oil, vegetable soda and water. It is dried for 9 months in the open air to enhance its properties. The concentration of oil laurel and olive varies, we find Aleppo soaps ranging from 0% laurel to 40%.
Aleppo soap is a solid soap, it is rectangular or square and is packaged in 200g bar. There is a stamp to identify the master soap maker who made it. It is the ancestor of Marseille soap.
Originally from the city of Aleppo in Syria, which is known for the quality of its oils used to make soap, but also for its manufacturing know-how. Since the war in Syria, the production of soap from Aleppo has decreased significantly, most of the breads on the market are made in Turkey, Maghreb or France. But just like the champagne, a real Aleppo soap must be made in Aleppo. Few soap makers remained in Aleppo, Palmyra offers authentic and high quality Aleppo soaps.
Aleppo soap is used for millennia, to fight skin problems, dandruff, to nourish the skin, it is suitable for all skin types for daily use and is suitable for the whole family!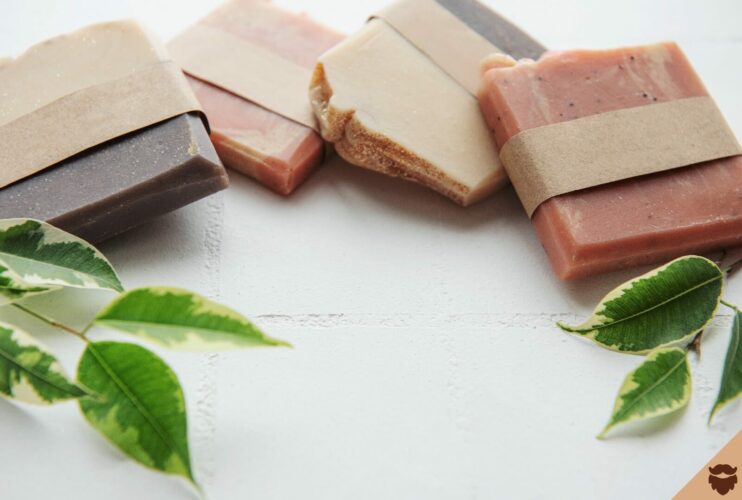 What are the benefits of Aleppo soap?
The Aleppo soap is always recognized for its multiple benefits. Thanks to the combination of Laurel oil and olive oil, but also to its drying time which increases the effects tenfold, it is a daily ally for your body, your hair and your beard. This thousand-year-old soap has a multitude of benefits:
Moisturizes the skin and hair
Purifying
Antiseptic
Helps fight eczema, psoriasis, acne
Helps fight dandruff
Effective against greasy hair
Preserves the skin's hydrolipidic film
To enjoy the benefits of Aleppo soap it is important to choose the Aleppo soap according to your skin :
Dry skin: from 0% to 10% from Laurel
Mixed skin : from 10 to 20% from Laurel
Oily skin: 20% to 30% of Laurel Berry Oil
Problem skin and dandruff and oily hair: from 30% to 40% from Laurel
An Aleppo soap lasts an average of 45 days to 3 months depending on the use.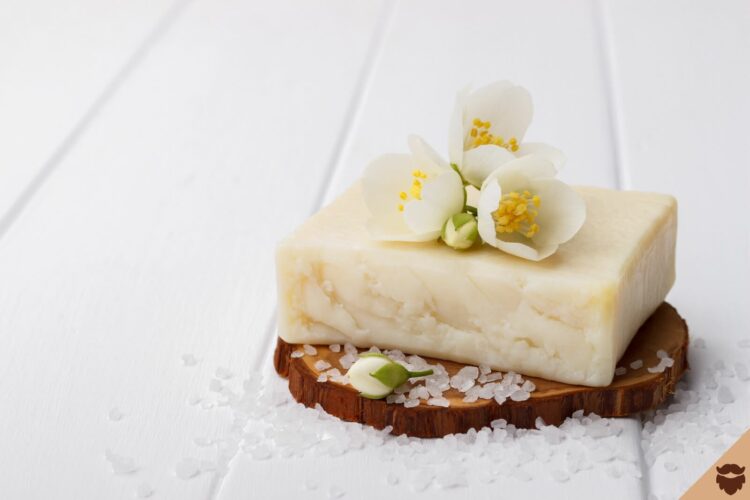 Why use Aleppo soap on the beard?
In addition to a use for your body, your hair or your face, the soap of Aleppo is frighteningly effective for your beard.

For shave, maintain or clean your beard, Aleppo soap accompanies you daily. Be sure to use the right soap for your skin.
Maintain and wash your beard
Is your skin dry under your beard? Do you have pimples? Try Aleppo soap and these problems will be history.
Thanks to the properties of olive oil and purifying of laurel oil, your beard is thoroughly cleaned.

To apply, simply lather the soap between your hands and apply directly to your beard.
To shave your beard
Another possible use of Aleppo soap is as shaving foam. The advantage? A skin deeply nourished and softened. You won't need to use aftershave anymore!
To shave with soap of Aleppo, you just need :
Rub the Aleppo soap with your shaving brush
Apply the shaving brush to your skin, paying attention to target all areas of the face.
If you don't have a badger, no problem: Moisten your skin and apply the soap directly and rub it in to create a lather.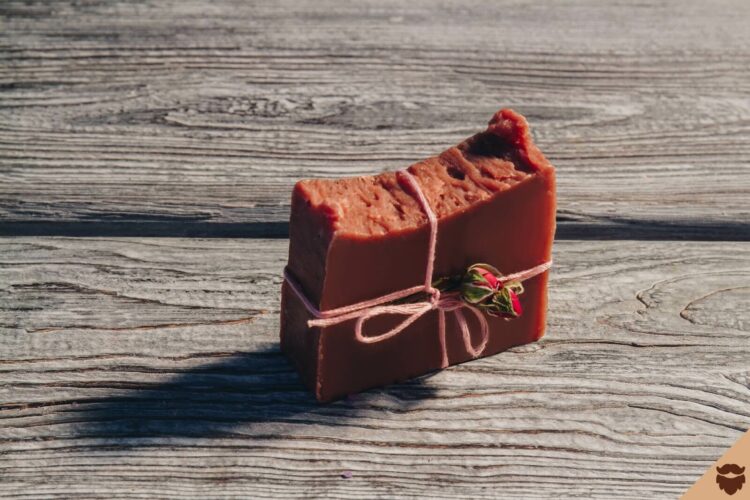 The Aleppo soap: a real ally for the bearded
You will have understood, the soap of Aleppo is the friend of your beard. For shaving, or maintenance and washing of your beard, it allows nourish in depth your skin, but also your beard.

You don't need to use a lot of products, as maintaining a beard can be expensive, between shampoos and essential oils.
With Aleppo soap, you can do without all its products. You can use it daily without risk. Often, your skin is dry under your beard or buttons appear. With Aleppo soap, all these problems will be history!
Frequently asked questions