You probably know olive oil for its culinary qualities, but it does not excel only in this field!
For the beard, the skin or the hair, it proves to be a real asset thanks to its moisturizing and nourishing properties.
Its action will make your beard smooth, shiny and silky for a result to the hair... You follow me?
Let's find out what it can do for your beard hair!
Through this article, you will learn what it is, what are its benefits for the body, how to choose it and especially how to apply it!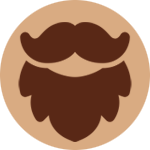 The opinion of the BarbierDuWeb
Olive oil is a definite asset for a healthy beard! Useful to fight dryness of hair, it moisturizes abundantly dry and rough beards.
I recommend it and make it one of my favorites when I feel my hair getting rough from the cold or sun.
What is olive oil?
Olive oil (Olea Europaea) is an oil obtained by cold pressing fresh olives.
It is very rich in monounsaturated and polyunsaturated fatty acids, including omega-oligo, which are excellent for your face and hair.
She has good viscosityThis is not always the case with other vegetable oils for the beard. It is also very healthy for the body, culinary or cosmetic speaking!
As you know, it can be found on the shelves of supermarkets and organic stores or on the web.
It has no adverse health effects, which makes it an excellent point: no dangers or side effects!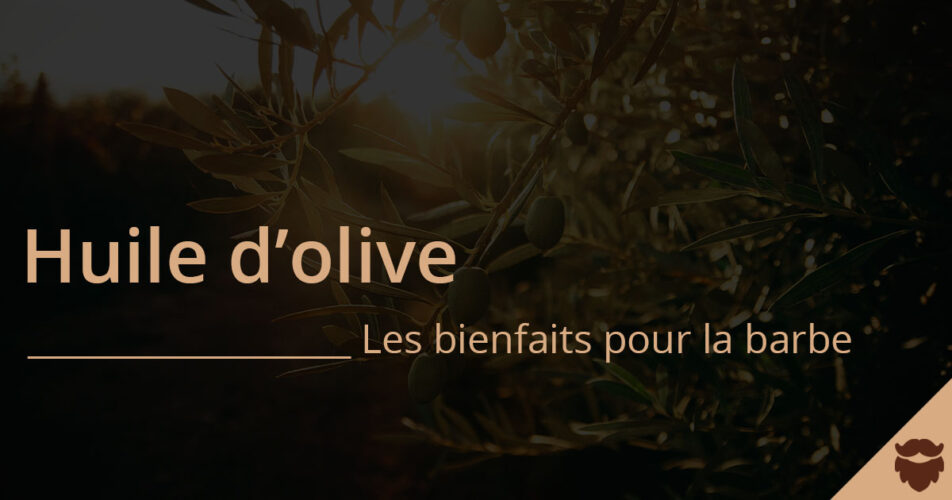 Olive oil: its benefits for the beard
Dry, coarse beards with hard hair will love this oil! Composed almost entirely of fats, it will bring softness and comfort to your rough beard hair.
Its moisturizing power will allow them to find a softness in contact with the face.
To talk more about its benefits on your beard, hair and body:
Nourishing and restorative
Thanks to its fatty acid content, olive oil provides a lot of nutrients and repairs beards with hard and rough hair.

It will be excellent for soften a dry beard and will repair the skin while softening it.
Fight dandruff
Ah... Dandruff. Those little dead skins that fall off your head or beard when your skin is dry. Forget about them!
Olive oil is very effective against dandruff and dead skin, because as we said... It excels in this matter, thanks to its fatty and viscous matter.
Smoothes the hair
If your hair is a mess, or you're curling your beard or hair... Tame them with olive oil They are becoming more relaxed like your children in front of the morning cartoon.
Simple and effective, thanks Netflix! Uh... the olive.
Makes the beard shiny and silky
To top it off, it will give your beard a shiny look, which will be under the spotlight! In a good way, don't worry, otherwise you've put too much on. It will also make the hair silky, don't let strangers get their hands in your beard...
Note Olive oil for the beard is a real must-have in winter or after a day spent in the sun! Its repairing power will allow you to find a beautiful softness in contact with the face and it will nourish your beard dried out by the cold.
How to choose olive oil for the beard?
Olive oil for the beard must meet several criteria of choice.
Cold pressed : This is probably the most important criterion, since no quality oil is made without good manufacturing.
Its smell: it should not be too strong. You can also opt for an oil enriched with perfume if you do not wish to have the classic perfume.
Its texture: Olive oil for beards should be fluid and slippery. It should not dry too quickly.
The plus : Organic and naturalto know what we use on our skin, where it comes from and how it is made!
Thus, it is necessary to privilege a quality olive oil: cold pressed, 100% natural and preferably organic.
You can use pure olive oil or these olive oil-based oils for your beard: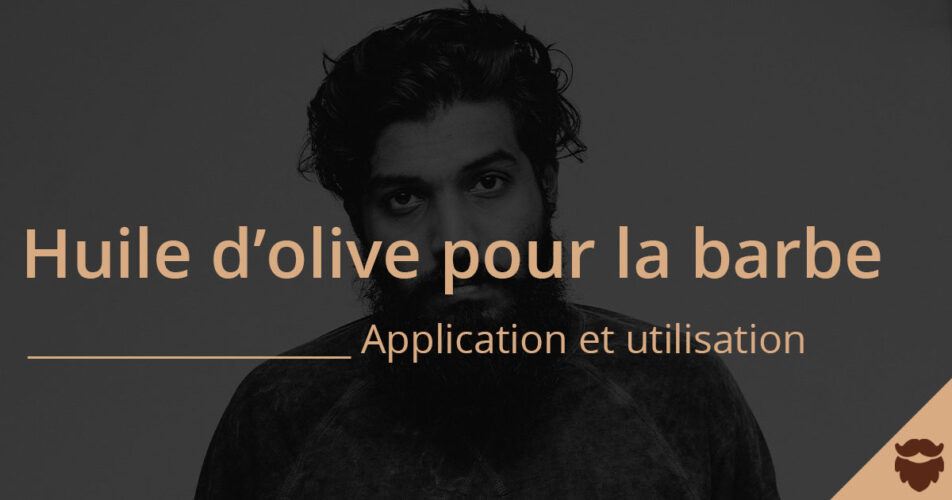 How to apply olive oil on the beard?
If you want to discover the magic formula for use olive oil on the beardIt is just as simple as for the other oils!
Wash your beard
It will always be better toapply to a clean, dry beard ! Use a beard shampoo, a light hair dryer and a towel for this step and make yourself beautiful. 
To know: conventional hair shampoos are too aggressive for your facial skin and hair!
Brush and comb it
In addition to detangling your hair, your beard will be easier to handle, especially if it is long.
Brush against the grain first to properly untangle ! 😉
For this step, I use a boar bristle beard brush and a beard comb
Apply olive oil to your beard
Take a few drops of the elixir in your hand, rub to warm up the oil a bit and apply it. It is best to stretch the hair from the root and massage in circular motions.
When to apply olive oil and how often on the beard?
You can use olive oil on your beard dailypreferably mixed with another oil such as castor oil or the coconut.
Use it preferably before going to sleep or in the evening so that it works all night long!
If the result is too greasy, skip every other day and wipe off the excess with a clean towel.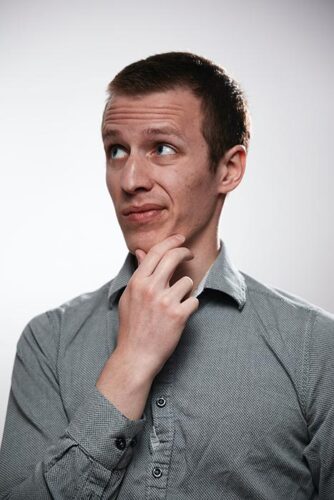 Does olive oil make your beard grow?
Like any oil, olive oil for beards is an excellent product that will nourish and moisturize your skin.
However, it does not contain any hair stimulant!
Applying it to your beard will not necessarily make it grow but its protective action will make your beard healthy and promote healthy growth.
But that's not all: consumed in your meals, olive oil provides the necessary nutrients for a good growth. It even increases testosterone in men. And as you know, it is one of the main hormones that promotes beard growth.
Verdict: I recommend it in a diet plan for all bearded men to grow a beard!
You can mix it with garlic oil, which has excellent benefits for hair growth.
It is found in many vegetable oils and mixed with other essential oils.
If you want an oil to grow a beard, it's here !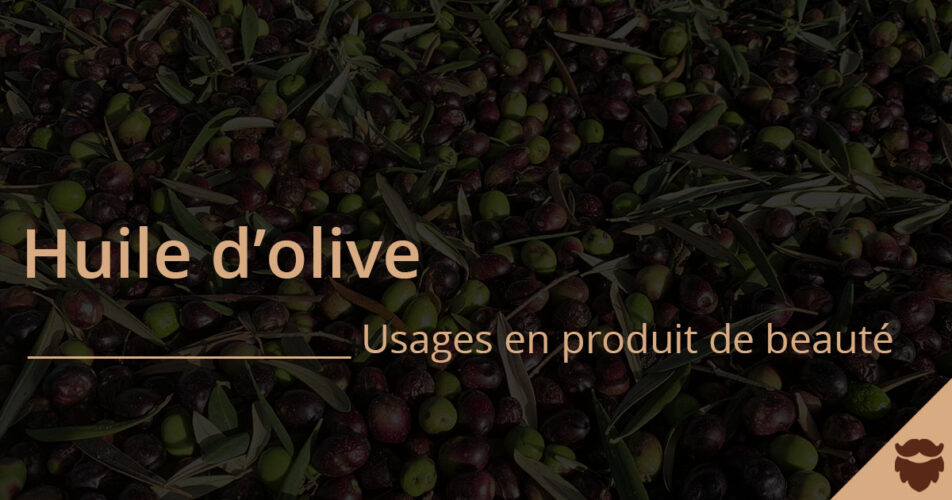 Other uses on the body
You already know that it is excellent culinary, very recommended by nutritionists and dieticians.
But did you know that olive oil also provides numerous benefits for your body ?
The hair
It acts as a hair oil and allows to strengthen the scalp while moisturizing and nourishing at the base.
You can apply pure olive oil to your scalp by massaging gently. It will create a protective barrier and moisturize the skin of your head.
The skin
Olive oil is ideal for oiling your skin after a sunny day. It will nourish and repair the epidermal layer, just like the virgin coconut oil.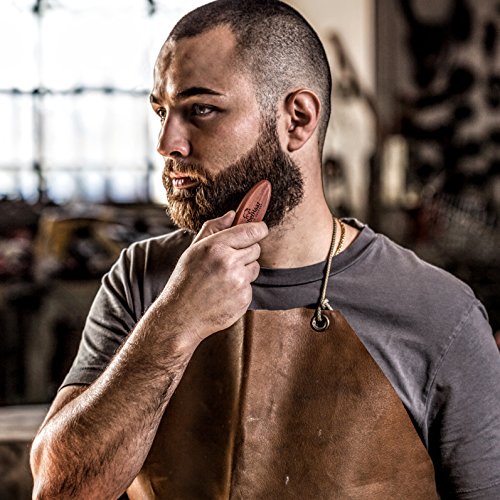 Still questions about the beard and olive oil?
I'm coming, I'm coming!
That's a big yes! Applied as a mask, it will be perfect for rough and dry beards with hard hair. It will also make your beard shiny and silky and it fights dandruff.
You will find olive oil for beard and beauty on the Internet mostly! Sometimes in pharmacies, but it remains rare.