Ah, the Mexican mustache, the classic gringo loco of modern times. So you've decided to be a Chicano with a sombrero and a big fat mustache?

Perhaps, you just want to know the history behind this famous 'stache and its origins? Be sure, the Hispanic (or Latin) mustache has not finished surprising you. And it's not the fault of El Machete and his Old El Paso fajitas.
If you don't have the reference, I suggest you watch the video ad below!
In this article about the Mexican mustache, you will learn its meaning, meet different famous people and actors who have worn it. Then, we will see how to grow it, trim it and maintain it like a real bandito. Ay Caramba !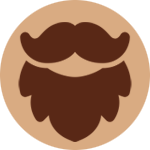 The origins and history of the Mexican mustache
Facial hair, mustache and beard are considered a sign of strength and power. Mexicans, like for the Vikings at the time wore it proudly in a patriotic spirit towards their country and their people. The Mexicans are a revolutionary people and the fashion of this mustache would surely come from this time.

Over time, this fashion developed and the Mexican mustache began to appear with many Latino men and then in the movies with various actors who also wore it.

The Mexican mustache is part of the heritage of this great country and has become a cultural symbol.

In short, the Mexican mustache was originally worn by revolutionaries and now makes a great stereotype. It's true: when you hear about Mexico, don't you think of gringos locos with sombreros and a big mustache combed down?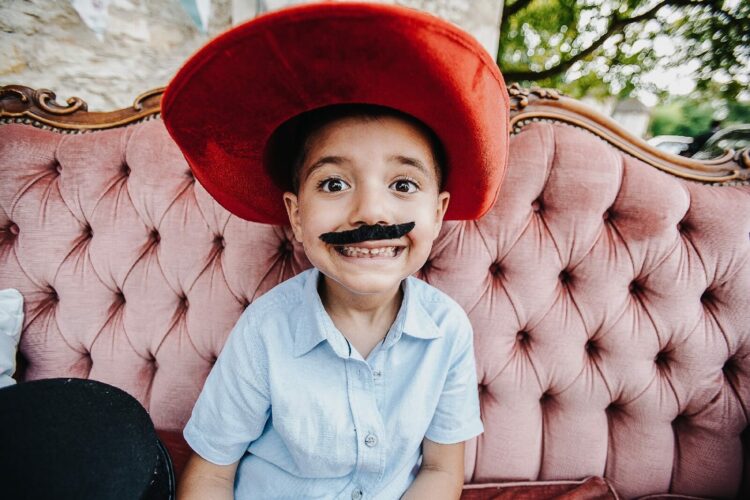 Famous people and actors with a Mexican mustache
Politicians, gangsters, revolutionaries, actors... The Mexican mustache has been exported all over the world. It went from South America to the United States and Europe.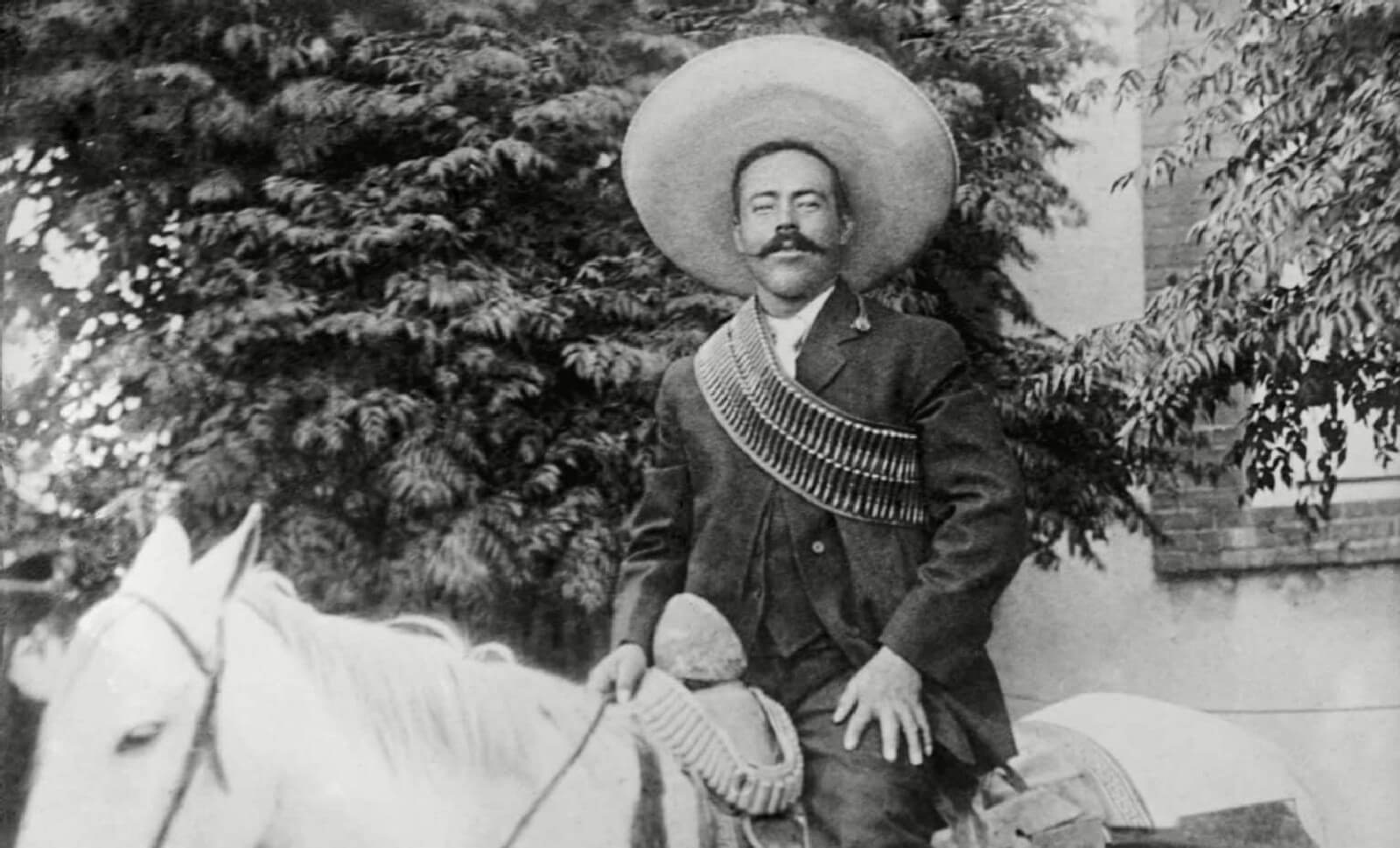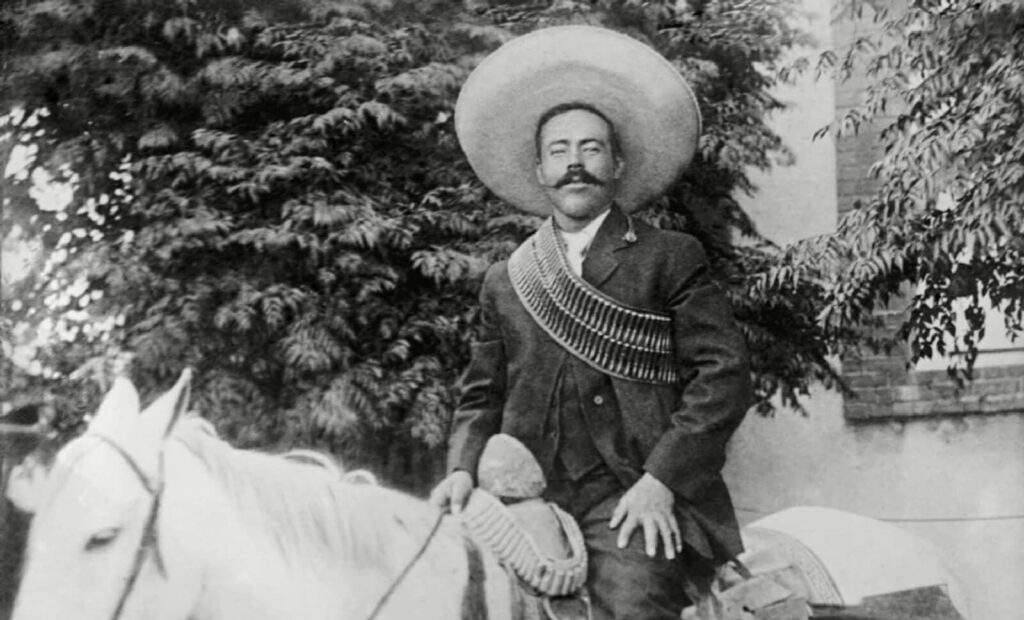 Pancho Villa (Doroteo Arango): the fighter for the rights of the peasants
Pancho Villa alias Doroteo Arango is a Mexican celebrity. At first considered a bandito, he became one of the emblematic figures of the Mexican revolution. His mustache is so recognizable by its thickness and density that it inspired the " Bigotes of Pancho ".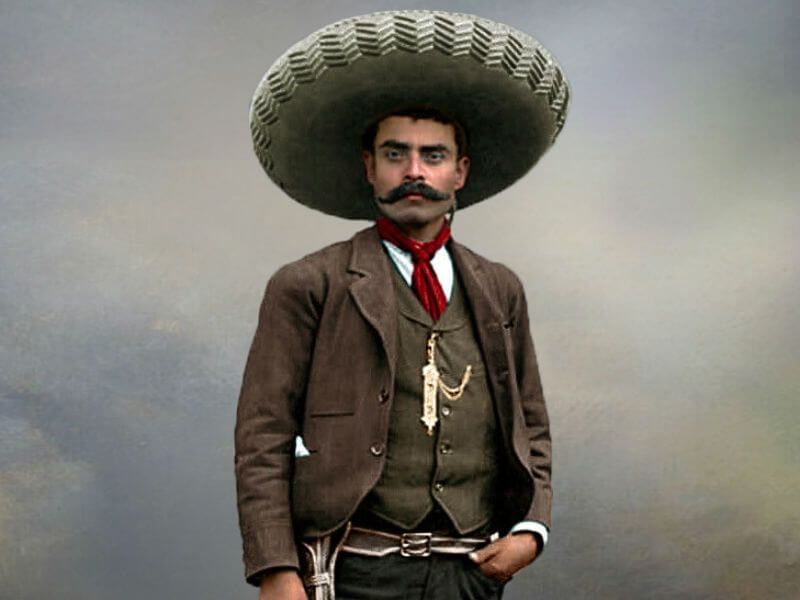 Emiliano Zapata: a very famous Mexican revolutionary
If you are looking for a Mexican who resists the oppression of his government, I present you Emiliano Zapata or "El Caudillo del Sur". He was one of the main actors of the Mexican revolution of 1910. His mustache is also revolutionary.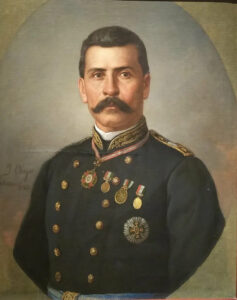 Porfirio Diaz: a Mexican dictator
Did I ever tell you that politicians love to have a big moustache? Porfirio Diaz is no exception to the rule. A former president and dictator, Mr. Diaz wore a moustache from an early age and seemed to maintain it with care.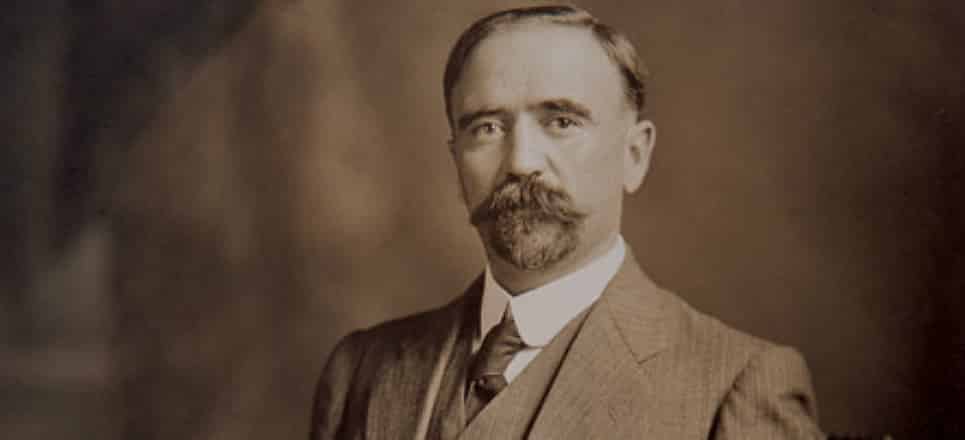 Francisco I. Madero: politician and businessman
Mexican businessman and politician, Francisco Madero has one of the most beautiful Mexican mustaches in the whole country at the time. Yes, you can be sure of that!
Danny Trejo (El Machete)
The famous Mexican actor Danny Trejoknown for his action movies and commercials, has almost always worn a Mexican mustache as long as he has been famous.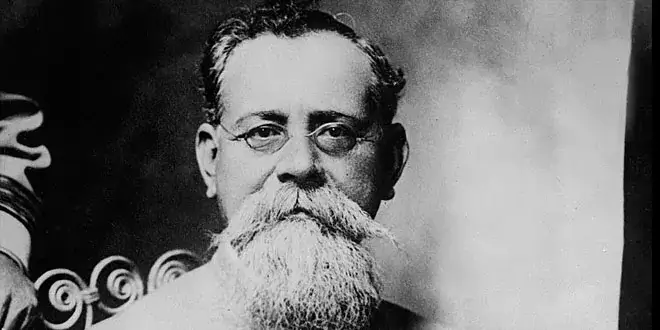 Venustiano Carranza: head of the army
Long beard and big mustache, I present you Venustiano Carranzaa man of character who knew how to make himself heard!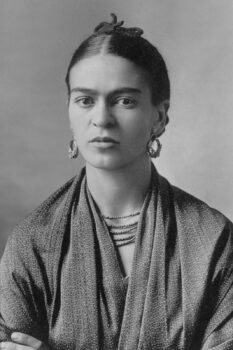 Frida Kahlo
Although she is better known for her single eyebrow than for her mustache, Frida Kahlo was a painter, who became very famous in Mexico.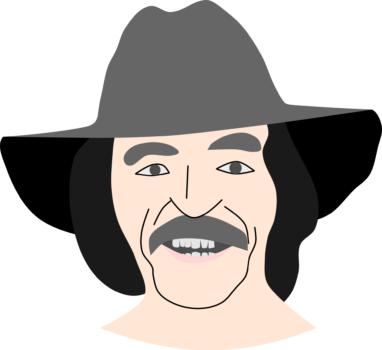 In the cartoons
We often find this type of mustache in cartoons and cartoons that love clichés. Ay Pepito as the other would say!
Often purchased by the gringos locos
Promotion
Castor Oil Booster Serum by Barb'Art with almond, jojoba, sunflower and baobab oils
I present you the booster serum designed by Barb'Art which is of excellent quality and completely organic!
Its assets to make (re)grow the beard are not to be proved anymore
and that's not all, this oil :
Strengthens and protects the hair
Gives a more vigorous and powerful look to your beard
Nourishes and moisturizes in depth
Gives a bright and shiny appearance
Comforts the skin under the hair
In short,
I highly recommend it
if you want to increase the growth of your beard and mustache hair!
Photos and examples of Mexican mustaches
To get some ideas or simply to get inspired, I'm going to show you some photographs (and videos, if you're wise) of Mexican mustache styles.
Often compared to the pencil moustachein handlebars, horseshoes, morse code or even French styleIt is now worn mostly by hipsters or modern day machos.
A sign of virility due to its density, thickness, but especially its unruly look, it is all the rage with men (and even some women)!
The objective of the Mexican mustache is to have a long bushy mustache, usually styled downwards.
The different styles of Mexican mustaches (and beards)
Each style comes with variations or combinations of other fashionable looks. For example, the Mexican mustache with a goatee gives a style to fall on the ground.

With a long beard or sideburns, it is just as viable, although it does not necessarily fit all faces.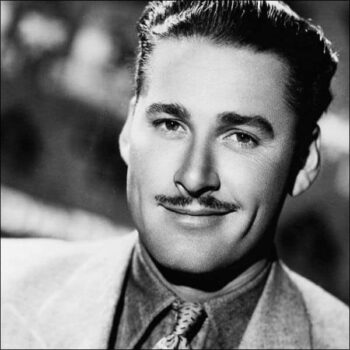 Fine Mexican mustache
The thin Mexican-style moustache is very similar to the pencil moustache which is also very fine. After all, it's still a Latino style, right?
It gives a sophisticated touch to your mustache which becomes much more defined than the classic Mexican one.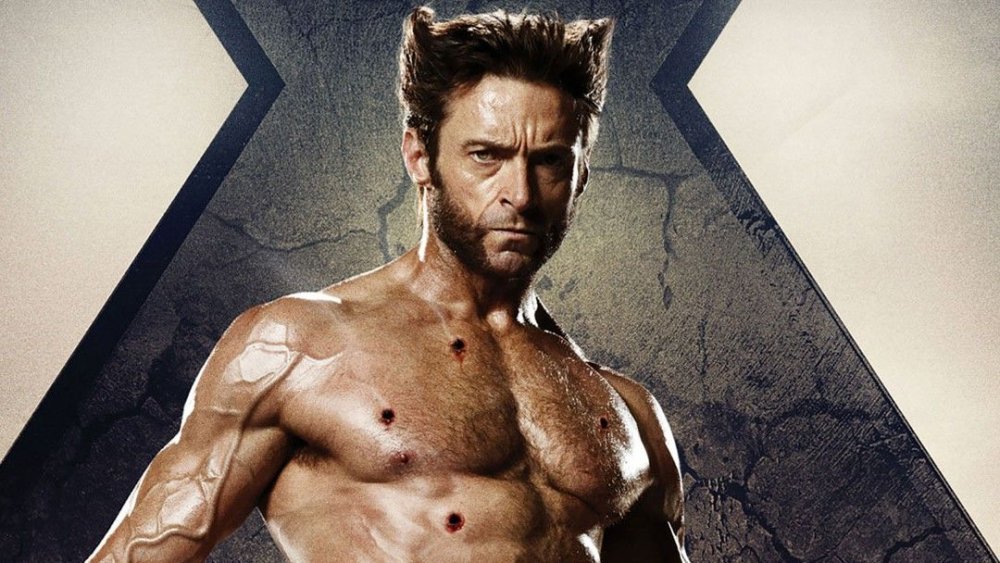 With the sideburns (favorites)
You can also choose to make a mix of El Machete's mustache and the Wolverine's beard in Mutton Chops. Let's just say the style isn't necessarily the most distinguished, but we can always find something that fits your face!
With a big beard
Combine a long beard and a big mustache? Dare to do it! This mustache goes perfectly with a big beard, and completes a full beard with success.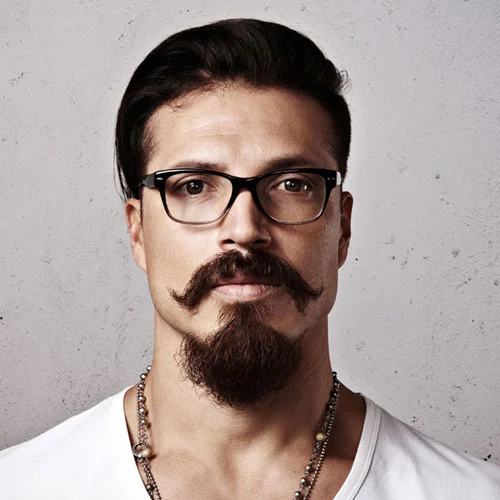 Mexican mustache with goatee
Adorned with a small goatee, the Mexican mustache gives a real Hispanic style. Short or long, it gives a devastating look, you can even adopt Iron Man's.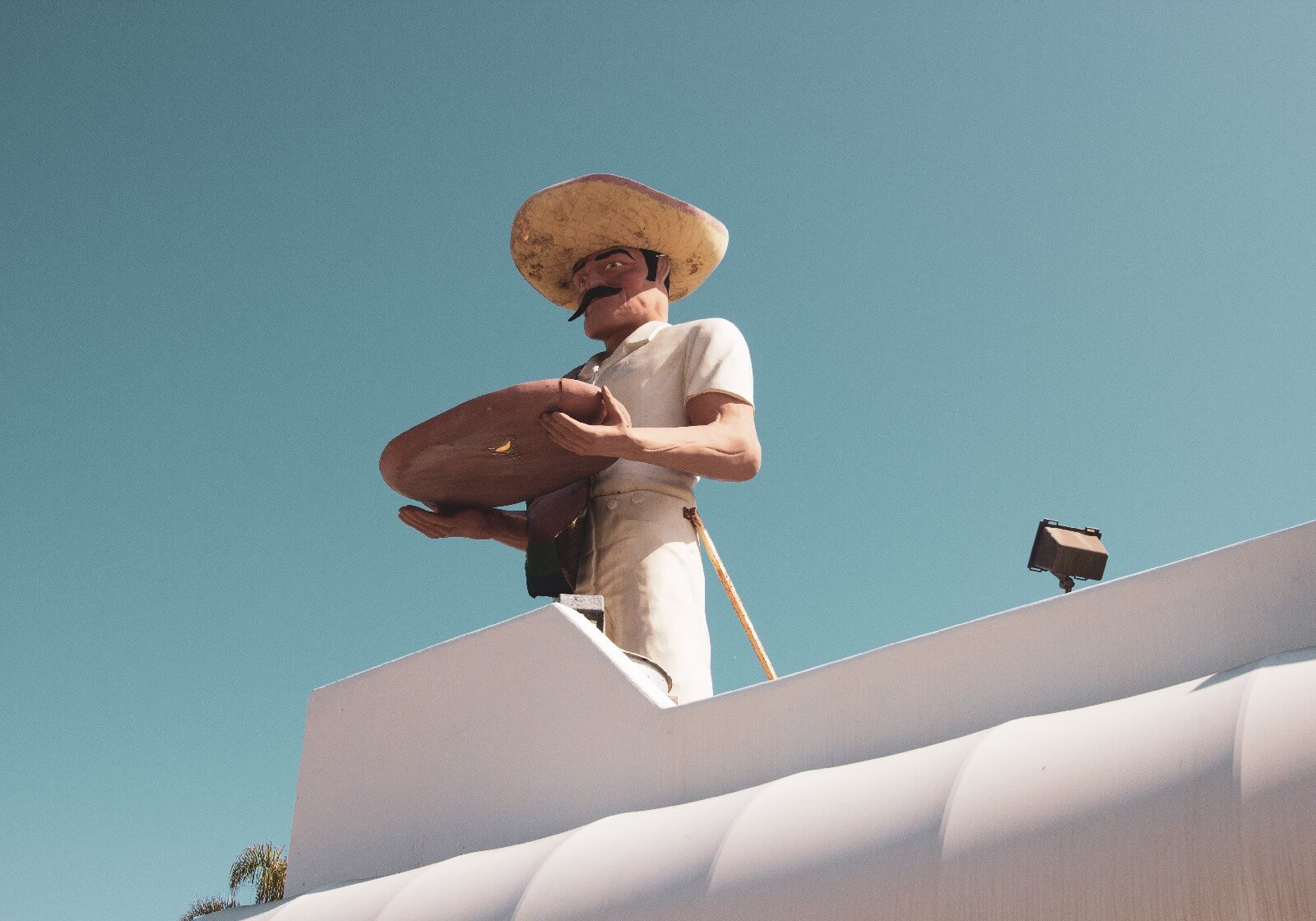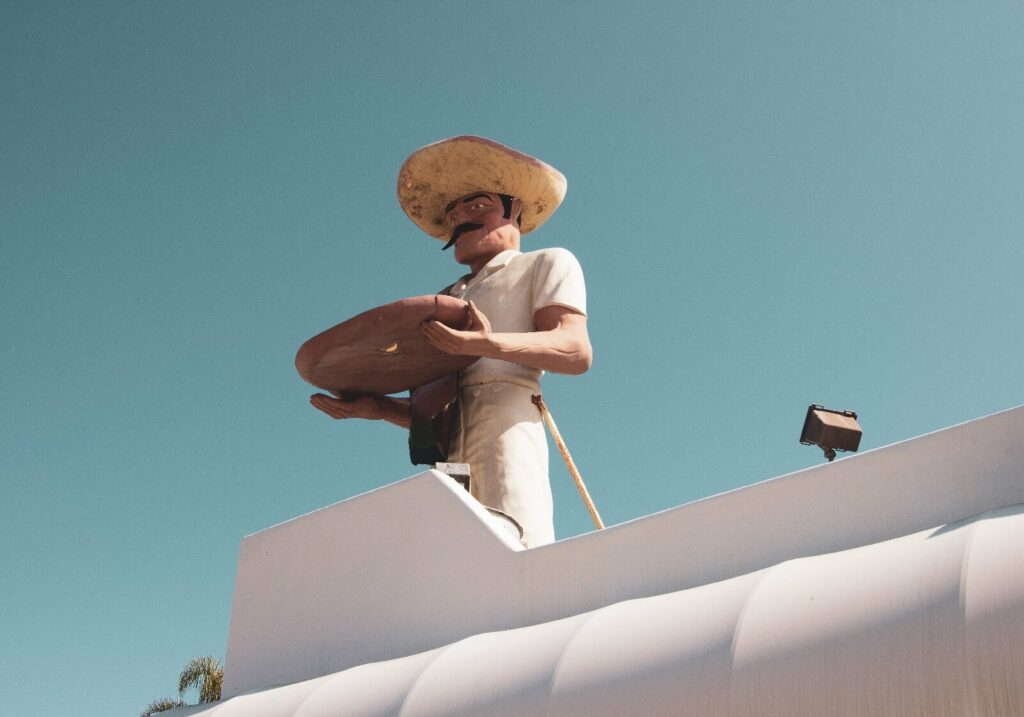 How to trim a Mexican mustache?
The Mexican style 'stache is not complicated to prune. The longest part is to grow it. And as you know, when you grow a beard, a mustache or even hair, there is always a stage where it is not aesthetic.
The most important thing is to be patient and to dare to wear a thick and long mustache! For the small tutorial :
Start with let your moustache grow for 4 to 10 weeks according to the desired result
Next, get your scissors and comb ready and start trimming the mustache as you wish.
If you prefer a "real" Mexican mustache style, leave the hairs hanging over your lips. Otherwise, trim them with your scissors or your mini beard trimmer (see our mower comparison here).
Use of the beard wax (or the styling gel) and a comb or brush to style it as desired.
To finalize, put some beard oil for a muchacho result! If your mustache is growing slowly, you can add a dash of oils to increase hair growthIt will motivate her!
What about the Mexican beard?
Originally, Mexicans do not necessarily wear a beard to accompany the mustache. However, there are exceptions. Besides, nothing prevents you from trying your own style!

As you have seen above, full beards, goatees or even sideburns are perfectly suitable.
For young and old alike
Whether you are a young gringo or an old muchacho, the Mexican mustache can be used for many styles or face shapes as the round faces.
In addition, it is considered a vintage hipster mustache and is coming back strongly in fashion because it is a bit "off" with the style of today.

Take advantage of this: it's time to stand out and be a true Chicano Mexicano who is part of the Tijuana Cartel !
No, I'm kidding, get yourself all dolled up and attract as many chicas as possible in search of manly men.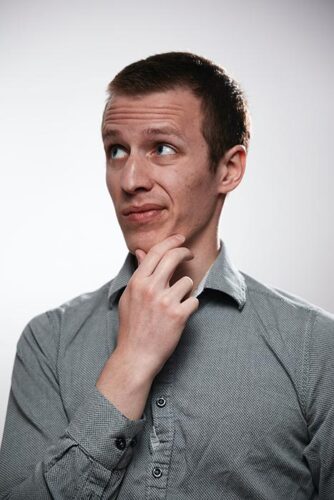 Fake Mexican mustache
If you don't have the genetic resources to grow a Mexican mustache or if you just want to look like Speedy Gonzales (or a Mexican porn actor), there are Mexican mustaches.

More or less realistic, they will bring out the soul of the Mexican mafia bandito in you!
How to maintain your Mexican mustache?
Although the original moustache was a bushy, unruly mess of hair, we are now a 21ème century. At that time, I imagine that they only used a comb, their fingers and a product to fix their mustache cut (probably salsa).

Nowadays, men are taking care of themselves. It's not less manly, it's just logical: we have the tools, products and accessories to maintain our hair, we might as well take advantage of it.
Oils
At the heart of any good beard or moustache care, I strongly advise you touse the oils to combat the small worries that may arise for you such as :
Dandruff
Dry and coarse hair
Ingrown hairs or cysts
I therefore recommend thecastor oil, coconut, d'sweet almond or even of jojoba :
Razor
Do I really need to explain to you why using a razor is going to help you get a nice mustache? I don't think so. Anyway, if you are not equipped, it's time to do it. A razor is the essential accessory of any self-respecting bearded or moustachioed man.
Brush and comb
The particularity of the original Mexican mustache comes from its hairs pulled down. Often dense and very thick, it can be difficult to style. Thus, With a brush and a comb, you can shape your mustache and fix it with styling wax.
Styling wax
If your hair is not disciplined (especially when it is long), no worries, only solutions: styling wax comes to the rescue ! With this, you'll be able to fix your 'stache mexicano haircut so that it stays in place all day. Good looking, right?
The Mexican mustache goes with all types of face and skin
Blonde, whitebrown like the Mexicans, or redhead, this style fits most men. Easy to grow, it just takes a long time to take shape.
Indeed, you will needwait 4 to 10 weeks depending on the desired result to have a real Mexican gangster mustache.
Adopted by many political figures or famous actors, it has been in fashion for a while now.
Think about maintain it well with the care and accessories such as oils, razors, clippers or combs in order to get the full potential.
More questions about Mexicans, their moustache and their beard?
It's over here muchacho!