The pencil mustache, brings you a distinguished and sophisticated gentleman side at the same time. Very trendy in the 1930s, it is coming back in force for a classic style. It is a very fine mustache, Italian style, as the purists would call it. 
If you still don't know what the "pencil mustache" is, you're in the right place! We'll even teach you how to trim it like a pro... To be the next Dujardin?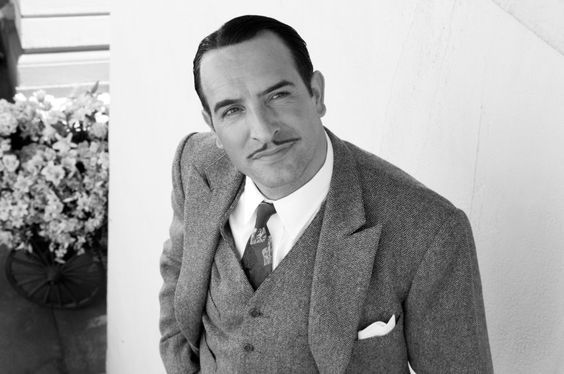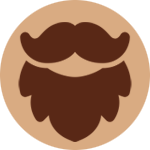 What is the pencil mustache?
A pencil mustache is a very thin, Italian-style mustache. Some pencil mustaches are so thin that they almost look like they are drawn. The pencil mustache has a very sophisticated and precise look, for a gentlemanly style.
It is synonymous with cloak and dagger heroes like Zorro or thieves. Very popular with mustachians in the 1930s and 1940s, the pencil mustache is a timeless style.
Made famous by the stars of the golden age of Hollywood such as Errol Flynn, Clark Gable as well as Douglas Fairbanks and son, it is back in fashion in the 2000s!

Note: The Italian mustache looks like the English mustache except that it is thinner and less straight.
Promotion
Castor Oil Booster Serum by Barb'Art with almond, jojoba, sunflower and baobab oils
I present you the booster serum designed by Barb'Art which is of excellent quality and completely organic!
Its assets to make (re)grow the beard are not to be proved anymore
and that's not all, this oil :
Strengthens and protects the hair
Gives a more vigorous and powerful look to your beard
Nourishes and moisturizes in depth
Gives a bright and shiny appearance
Comforts the skin under the hair
In short,
I highly recommend it
if you want to increase the growth of your beard and mustache hair!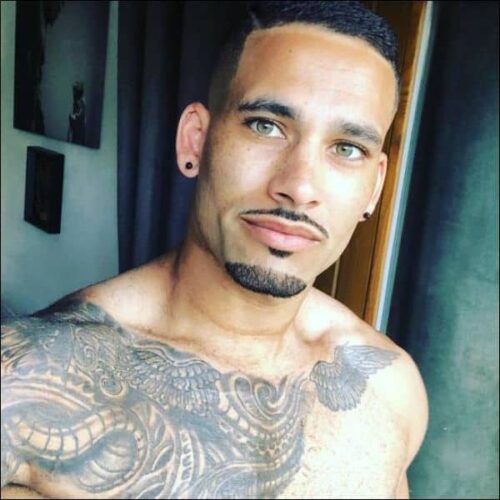 The thin and skinny Italian mustache is still in fashion
Over the years it has become a little less popular, but some celebrities still sport one, bringing it back into fashion! French actor Jean Dujardin made a splash in 2011 during the filming of The Artist and the style has seen a rise in popularity.
As well as George Clooney, Brad Pitt and Eddie Murphy are known for wear a pencil moustache.
In short, the pencil mustache is still a huge success. Indeed, it is almost mandatory for any discerning gentleman who exudes sophistication and elegance.
It also goes very well with a beautiful pocket watch and a nice suit jacket that adds a classy tone to your look.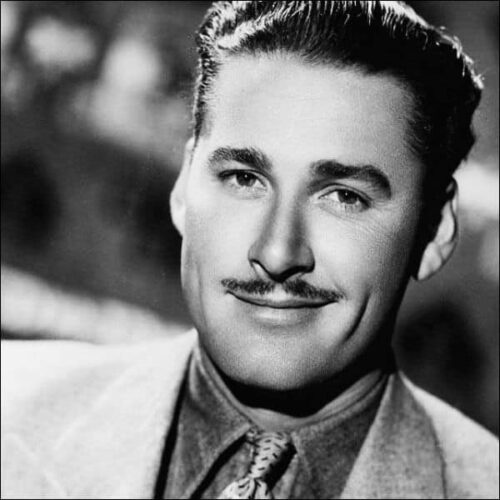 How to shave a pencil mustache like in the 30's ?
Trimming a skinny pencil moustache is not very complicated, provided that you prepare yourself well and apply yourself! To do this, we will use various accessories, classic for the bearded (and / or mustachian) nowadays: comb, brush, scissors, razor.
Let's move on to shaving your fine, elegant mustache:
Wash your face and dry yourself well with a clean towel then shave. If you want a real pencil style mustache, it will be without beard, blank! Of course it is, we do not shave the mustache! 😉
With the help of a lawnmower, trim the moustache to the desired length, usually between 4mm and 12mm. We often prefer a rather short length for a "classy" result.
Shave the ends down starting from the nose using the base as a reference point for a straight line.
Shave on both sides little by little to avoid removing too much. Do not hesitate to bite your lips to stretch the skin under the nose and gain precision.
Use a comb and scissors to finish the straight line on the lip, to make a proper rendering and not to have small hairs sticking out on your lips. In addition to being unpleasant, it is generally not very aesthetic...
Optional: Shave or cut a parting on the philtrum (the curved skin between the lips and nose that forms a "dune"), starting from the center and working outward.
Promotion
Philips OneBlade QP2630/30: the best electric shaver on the market
Rechargeable, 100% waterproof, 4 clip-on adjustment shoes, unparalleled precision... Do I really need to introduce you to the Philips OneBlade shaver?
Shaving and trimming your little hairs has never been easier than with this technological gem.

If I were to advise you an inexpensive, high quality electric shaverI would choose this one!
Promotion
Philips BT5515 - The versatile, waterproof and adjustable beard trimmer!
A true flagship in terms of versatility, the BT5515/15 from Philips is the perfect trimmer for bearded men looking for a simple and efficient shave.

With more than 40 height settings and a great autonomy, it is one of the best beard trimmers. 100% waterproof, you can even use it in the shower!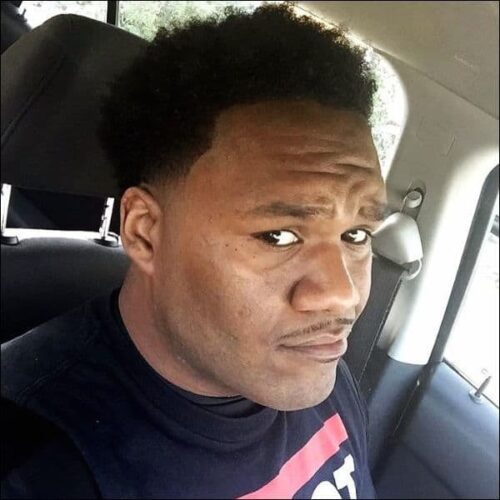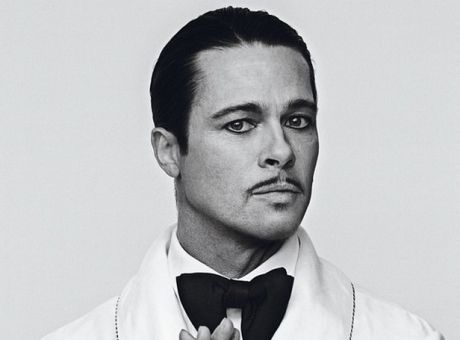 Promotion
Beard kit with 9 treatments and accessories by FullLight Tech
This beard kit extremely complete is composed of 9 essential elements to accompany your beard routine and maintain it .
Of course, all the ingredients used in the care are natural and the materials are of excellent quality.

This beard set contains: Oil, Balm, Shampoo, Comb, Boar bristle brush, Stainless steel scissors, A very useful storage bag, A gift box, An E-Book "The beard care guide
Boar bristle comb + beard brush + scissors by Viking Revolution
Armed with the 3 most useful accessories to maintain your beardI mentioned the comb, the brush and the scissors, no more worries about trimming and styling your hair!
Designed with excellent materials (bamboo and pear wood) 100% natural and stainless steel scissors, this set is a small revolution.

Viking Revolution offers us a complete package for a very reasonable priceI think you will hardly find a better value for money.

The little extra? The storage box and the travel bag are very useful!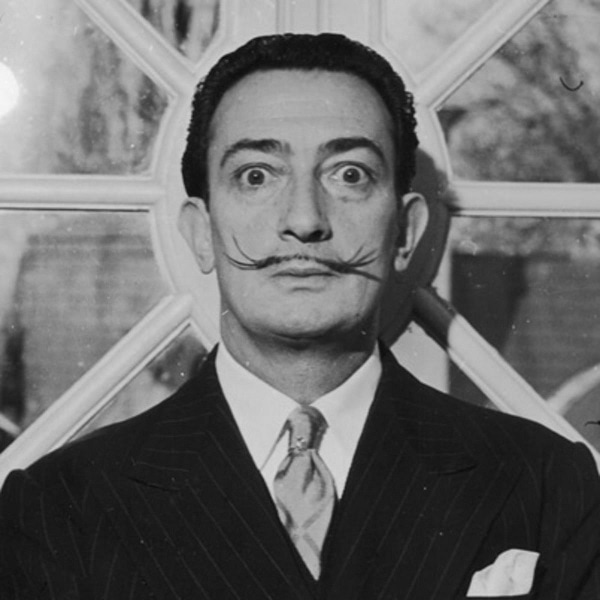 Conclusion on the pencil mustache
Although she

made

its first appearances 100 years ago, the thin moustache of the 1930s is back in fashion
! The Italian mustache style is yours...
Now you know what a pencil moustache aka the thin moustache is and above all how to shave and trim it and maintain it!
And if not, you have already visited the BarberDuWeb store ?
Source: https://fr.wikipedia.org/wiki/Moustache_en_trait_de_crayon
Any more questions?
Below, I've added the questions that come up the most!
Shave your pencil mustache in 5 steps:
Grow your moustache
Shave your beard
Even out your mustache to 8mm in length
Trim the ends of the moustache a little at a time
Finish above the lips
Generally, the Italian style mustache is between 4mm and 12mm long, for a clean and trimmed effect. The best is to see what suits you best!
I recommend the electric razor Philips OneBlade which is very precise, easy to use and offers a result... In the hair!