Do you know the "Van Dyke" beard? This style of beard that combines a mustache with a goatee is very fashionable among bearded men.
Easy to trim, versatile and adaptable to many face shapeIf you don't have time to maintain your beard or have trouble growing it, it's a great choice.
In this article, you will learn what is the Van Dyck beardhow you can prune it and finally how maintain it !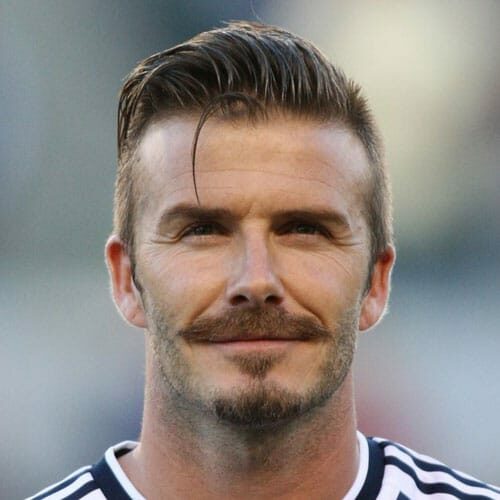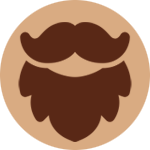 What is the Van Dyke beard style?
The Van Dyke beard is a style with a full goatee with a "floating" moustacheThis means that the hair on the chin and the moustache do not meet at the corners of the lips.
What makes this style unique? The hair on the chin and mustache is long and pointed, giving a unique and distinguished effect to your face!
The Van Dyke beard is one of the most popular beard styles today, with celebrities wearing it on the red carpet or in movies.
Anthony Van Dyke: The precursor of this beard style
This style of beard has existed since the 17th century, when the Flemish painter Anthony van Dyck had the bright idea of combining a goatee and a classic mustache into an inspiring new style he called the Van Dyck ".
Over time, the style was spelled with some variations, resulting in the contemporary spelling, " Van Dyke ".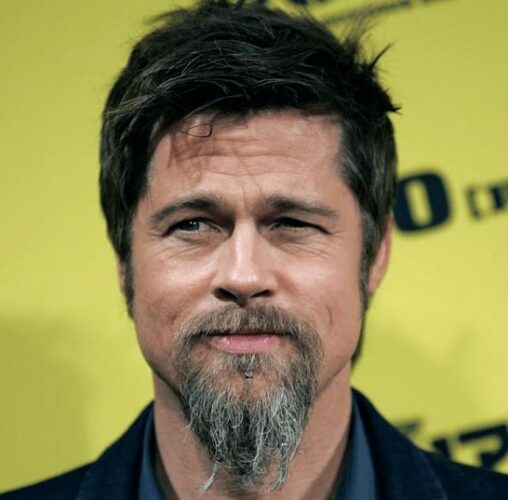 Why cut your beard in Van Dyke?
If you're one of those men who doesn't have a full, dense beard, then the Van Dyke style may be for you...
In fact, the mustache and goatee can be short and sparse and still look good, and no one will ever know that your beard has holes in it.
Men with uneven beards can also opt for a Van Dyke beard.
The only thing you need to make sure is that you shave your face and keep only the goatee and mustache! Pretty simple to maintain, right?
It is versatile and adapts to many face shapes
Unlike other beard styles, the Van Dyke style accommodates different face shapes. So you can style it according to your face structure to get the look that suits you best.
Easy to prune for the first time
The Van Dyke style is one of the easiest styles to achieve and learn. As long as you have a good trimmer, you can easily master how to trim your beard compared to other beard styles.
Requires little maintenance
The Van Dyke is a beard style that requires littlemaintenance. The only thing you need to do is to make sure that the edges are always defined by making sure that the rest of the face is cleanly shaven.
Which face type and shape does the Van Dyke best match?
Despite its specific characteristics, the Van Dyke beard is one of the most versatile styles when it comes to tailoring your beard cut to your face shape.
It can be adjusted to fit the shape of any face structure as well as to highlight different features or hide others that may be more unsightly...
Here are different face shapes that are perfect for the Van Dyke beard style: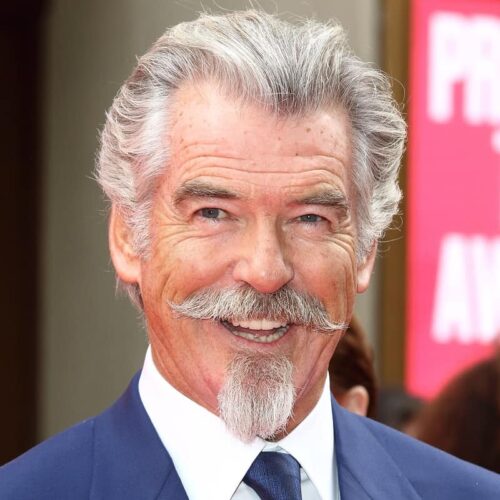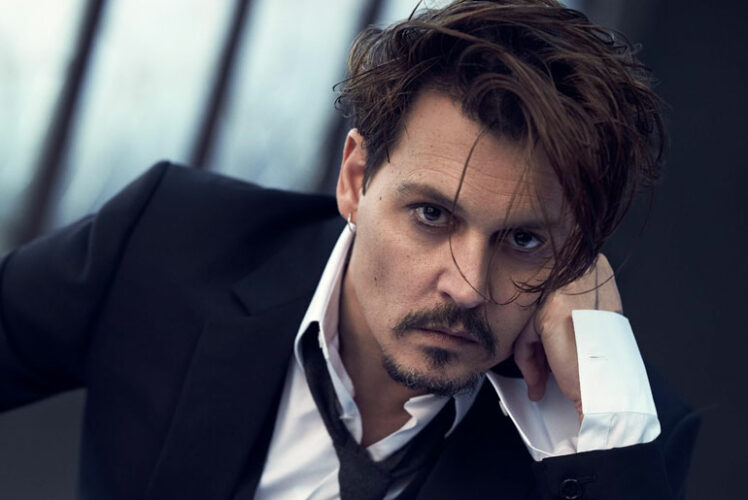 How do you trim a Van Dyke beard?
Trimming a Van Dyke beard is pretty easy compared to other beard trims: in 15 minutes, it's done and you can get on with the care!
As usual, I present you the accessories needed for this beard trim, nothing too bad, if you already have a beard you probably have most of the items 😉
Tools needed:
Shaving cream
Beard comb
Straight razor
Scissors for beard trimming
1. Comb and untangle and then start trimming the edges
Start by combing your beard and mustache downward to stretch the hair as much as possible and detangle.
Use your beard trimmer for men without the comb for cut an oblique line from the side of your mustache to your jawline on either side of your face.
2. Connect the lines under your jaw and in your neck
Continue the two lines under your jaw and connect them with a straight line along your neck.
Symmetry is essential here, so pay attention!
3. Shave off excess hair
Shave the remaining hair on your cheeks and neck, without getting too close to the outline of your beard or mustache.
We'd rather avoid disasters by being so close to the goal 😀
4. Trim the mustache
Trim your mustache below the corner of your lips to leave a space above your beard, and shape your mustache to suit your style. Make sure the mustache cut fits your face shape.
Also cut two half circles around your "soul patch".
5. The finishing touches
Put the safety comb on the clippers and shave your chin hair to the desired length.
For a cleaner look, clean with a rotary shaver to remove as much hair as possible and leave only your skin behind.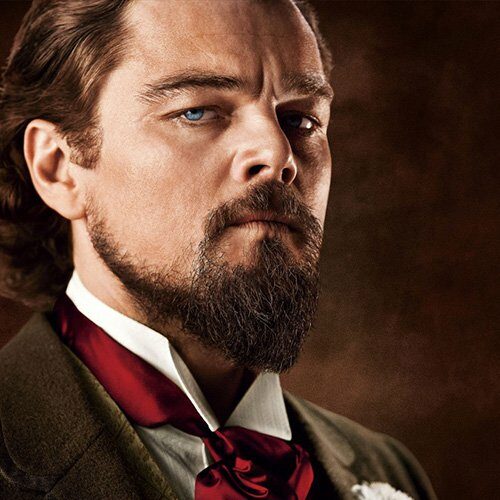 My tips for a beautiful Van Dyke beard
Consider your face shape and choose a Van Dyke style that doesn't bring out the negative features of your face.
Use products like wax to style and maintain the shape of your Van Dyke beard style.
Make sure to shave your face well if you want to adopt a Van Dyke style.
Use a beard comb specific to maintain the shape of your Van Dyke beard and to eliminate stray hairs.
Don't forget to keep the lines well defined with a beard trimmer or sharp scissors.
How to maintain a Van Dyke beard?
Combing and detangling
A small beard comb will do the trick to keep the mustache and goatee in good shape! Remember that the Van Dyke is a refined style, any carelessness will look (bad)!
Keep the lines sharp
The shape of the chin beard has a huge effect on your overall appearance, so make sure the lines stay clean.
Although you can't stop the growth of a new beard, you should pay attention to your face by using a beard trimmer or a pair of scissors to shape the soul area, mustache and chin beard area.
Use beard oils and waxes
To keep your skin healthy despite repeated shaving to keep your beard trimmed, you'll need to take care of it! And have you thought about your hair? They too need to be nourished and moisturized.
To do this, I suggest two products that work miracles: beard oil and the wax !
The Van Dyke beard: a versatile and fashionable style!
The Van Dyke beard is one of the most versatile beard styles. It goes with almost any face shape and represents a certain degree of sophistication. It brings a distinguished look to your face.
You've learned what a Van Dyke beard is, how to trim it in 5 easy steps. No more than 30 minutes, I tell you! Finally, we've seen how to maintain it with the right products for your facial hair.
If you've reached this point but still don't like the Van Dyke, I suggest you check out our beard cuts 😉
More questions about the Van Dyck beard?
Most people confuse the Van Dyke beard with the goatee, but in reality, the former is simply a variation of the classic goatee.

The goatee is characterized by hair that grows only on the chin. Thus, it does not include the mustache or the trail of hair between the mustache and the chin.
If you have a mustache, it's not just a goatee.
However, if the cheeks are clean-shaven and your beard is present, it is a Van Dyke.
A Van Dyke takes 2 to 4 weeks to grow depending on how fast your hair grows. It will depend on the style of beard you want: its length and density!