The famous Tony Stark aka Iron Man, famous comic book superhero is a very charismatic character. His beard is quite particular and brings out in him a charm without equal...
Better known as his alter ego, Iron Man, this character first made the beard his trademark in Stan Lee's famous comic books, then on the big screen when Robert Downey Jr. brought the hero to life.
Since appearing on the face of this award-winning actor, the beard has become a staple of facial hair trends, as it is both neat and manly.
In the same vein, all superhero beards:
The beard of a superhero?
Iron Man may have superhero skills, but Robert Downey Jr. is, after all, just a man - and if he can style himself an epic beard, so can you.
To help you achieve that heroic look, which mixes a "balbo" and "anchor" beardSo, we wrote this Tony Stark beard guide, with everything you need to know, from how to style this look to what accessories you'll need, and a step-by-step guide.

In addition, this beard style is perfect for round faces !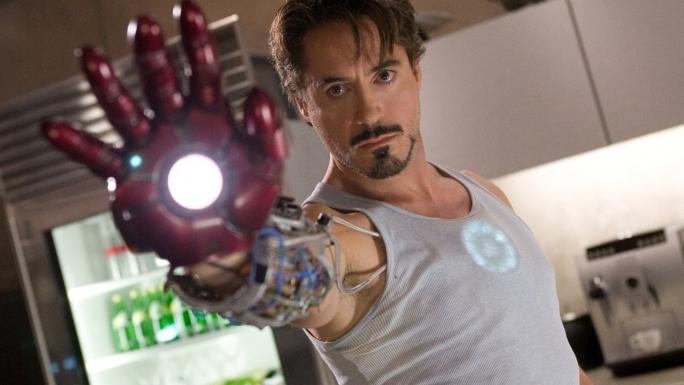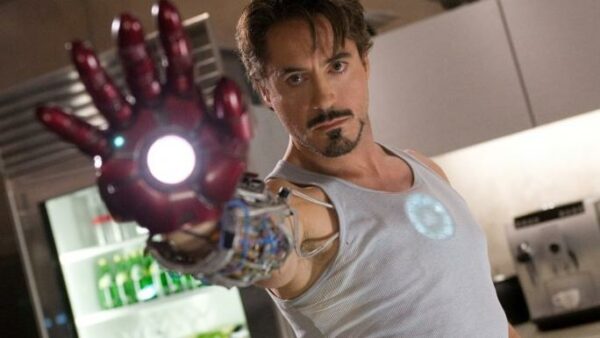 Style tips for a Tony Stark beard
Whether you want to replicate Tony Stark's beard for a comic book event or Halloween costume, or even if you're just inspired by this epic look to wear it every day, you'll need a few things...
To get started, you will need:
a fairly full beard,
some skill with a razor
of a superhero's patience.
What makes this look so distinctive are the fine, clean linesYou'll want to make sure you buy all the tools you need to make the job as easy as possible.
To know: This style is mainly characterized by an anchor-shaped beard and a thin mustache that barely stands out from the sides of the goatee. This style is also known as the "balbo beard". So you'll want to keep your beard fairly short, so it looks as much like Tony Stark's as possible.
The necessary accessories
To get into the soul of your inner barber and look like Robert Downey Jr. you'll need a few tools:
After all, the bearded ones should have almost everything at home, right?
If you want to buy them, here are the best accessories directly on Amazon:
Promotion
Philips BT5515 - The versatile, waterproof and adjustable beard trimmer!
A true flagship in terms of versatility, the BT5515/15 from Philips is the perfect trimmer for bearded men looking for a simple and efficient shave.

With more than 40 height settings and a great autonomy, it is one of the best beard trimmers. 100% waterproof, you can even use it in the shower!
Promotion
Philips OneBlade QP2630/30: the best electric shaver on the market
Rechargeable, 100% waterproof, 4 clip-on adjustment shoes, unparalleled precision... Do I really need to introduce you to the Philips OneBlade shaver?
Shaving and trimming your little hairs has never been easier than with this technological gem.

If I were to advise you an inexpensive, high quality electric shaverI would choose this one!
Boar bristle comb + beard brush + scissors by Viking Revolution
Armed with the 3 most useful accessories to maintain your beardI mentioned the comb, the brush and the scissors, no more worries about trimming and styling your hair!
Designed with excellent materials (bamboo and pear wood) 100% natural and stainless steel scissors, this set is a small revolution.

Viking Revolution offers us a complete package for a very reasonable priceI think you will hardly find a better value for money.

The little extra? The storage box and the travel bag are very useful!
Videos to make the beard of Tony Stark (Iron Man)
Guide to get the Iron Man beard (Tuto)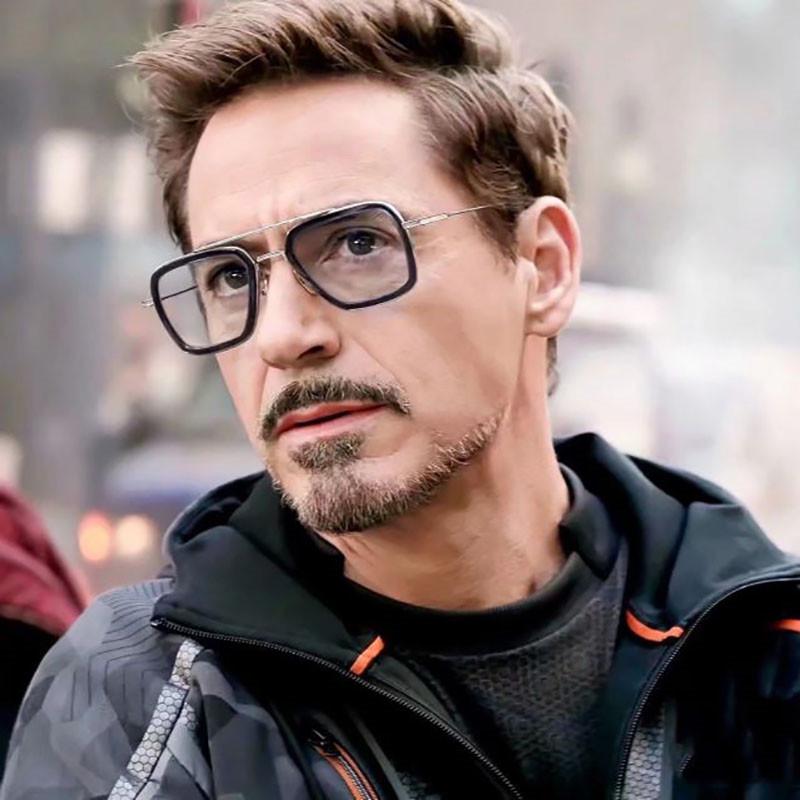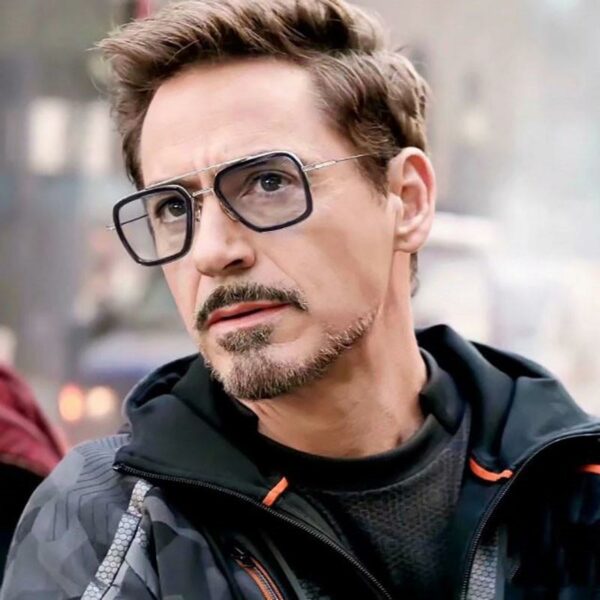 Step 1 - Comb your beard
Using a beard comb, comb the beard downward to remove tangles, then comb outward, against the direction of the hair, to air it out as much as possible. This will make it easier to trim.
Step 3 - Use an electric mower
Use a electric trimmer to shave your beard to a rather short length.
Your trimmer setting will depend on your hair type and how fast it grows, but in general, 5 to 7 mm is a good length for this look.
Keep in mind that you can always start with a longer setting and trim closer if necessary. It is even recommended, to avoid small inconveniences...


Step 4 - Trimming your beard like Iron Man
Shaping the goatee is probably the trickiest part of this look, so make sure you have a photo of Tony Stark handy when you get to this step: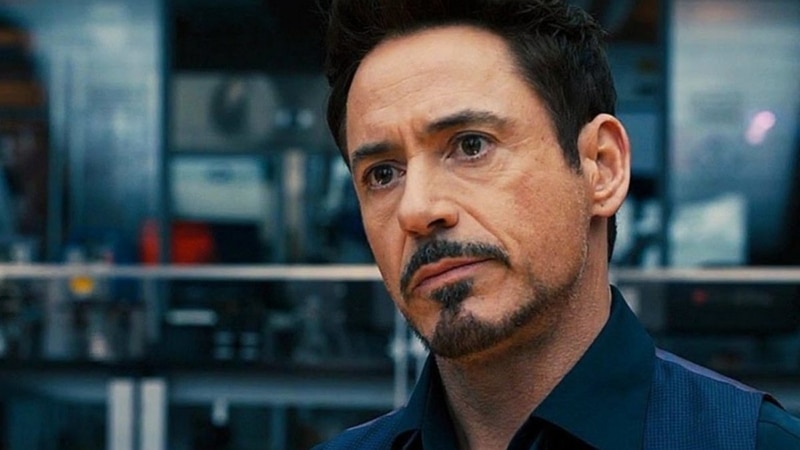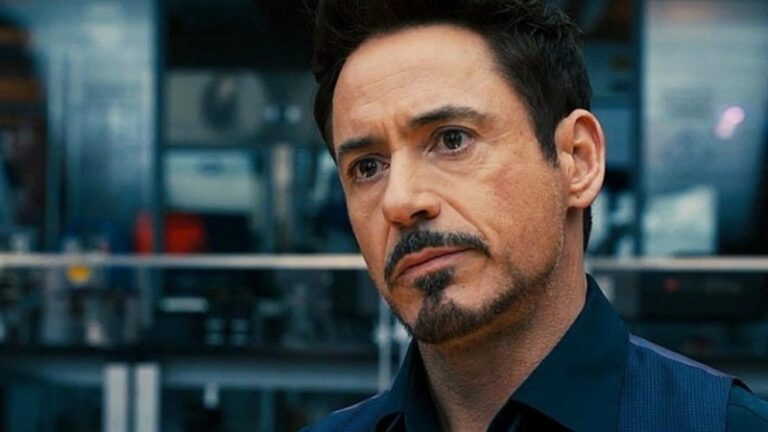 To make shaping easier, you can also use an eyebrow pencil to draw the contours you want to follow when you trim.
Tip: Robert Downey Jr.'s beard is actually a fairly thin goatee with thin sides on each side that extends upward and almost touches the mustache.
Use your beard stencil or eyebrow pencil to trace the place where the goatee must end by starting at the corners of the mustache and drawing towards the chin.
Shave off all the hair beyond of this line, while keeping a thin line on each side.
Next, carve the inside of the goateewhile preserving the "hourglass" shape in the center.
To do this, start in the middle of the diamond, just below where your " soul patch "(that's the little hairs between the lower lip and the chin).
Use the width of your electric mower to Shave in a diagonal downward and outward motion until you almost reach your jaw line. Be careful not to accidentally shave the thin sides of your goatee.
The bottom of Robert's beard is very thin, so be sure to shave in fine, even strokes to achieve a symmetrical result.
Step 5: Trim the mustache
Tony Stark's moustache is very thin and descends in the shape of "handlebars.
To achieve this look, trim the hair to within a few millimeters of the bottom of the nose, and continue to shape the edges so that they are clean.
At this point, you can also use a fine trimmer to make a small cut between the mustache and the sides of the goatee to complete Tony Stark's signature frame.
Promotion
Beard kit with 9 treatments and accessories by FullLight Tech
This beard kit extremely complete is composed of 9 essential elements to accompany your beard routine and maintain it .
Of course, all the ingredients used in the care are natural and the materials are of excellent quality.

This beard set contains: Oil, Balm, Shampoo, Comb, Boar bristle brush, Stainless steel scissors, A very useful storage bag, A gift box, An E-Book "The beard care guide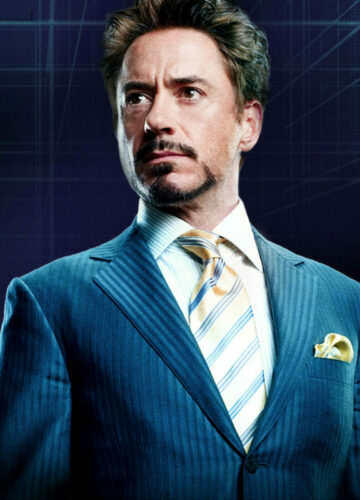 Maintain your beard Iron Man style
Once you've finally trimmed your beard to a Tony Stark shape (or an anchor shape, as you prefer!), it's time to to maintain your favorite hairs.
To do this, it will be necessary to use beard oils adapted to your hair and skin:
Ready to get a beard like Tony Stark?
We're already coming to the end of this guide to trimming a Tony Stark beard.
In this article, you learned that Robert Downey Jr.'s beard is actually a "balbo" or "anchor" beardas they are called in French. Well, French, Brazilian or ChineseWe all have a beard, you'll tell me!
Next, we listed the different tools needed to trim: Scissors, Eyebrow pencil, Beard trimmer, Beard comb and a beard balm/styling gel.
You then learned to make you the beard of the famous Tony Stark in 5 steps :
combing the hair, going through the scissors, clipping for the big one, applying the "Iron Man" style and finally the mustache, an ever more important element!
To finish, we have presented you some care to use on your beard of the billionaire iron man, famous for his inventions and his robot Jarvis!
By the way, isn't it Jarvis who takes care of the size of his beard? I say that, I say nothing...
Promotion
Castor Oil Booster Serum by Barb'Art with almond, jojoba, sunflower and baobab oils
I present you the booster serum designed by Barb'Art which is of excellent quality and completely organic!
Its assets to make (re)grow the beard are not to be proved anymore
and that's not all, this oil :
Strengthens and protects the hair
Gives a more vigorous and powerful look to your beard
Nourishes and moisturizes in depth
Gives a bright and shiny appearance
Comforts the skin under the hair
In short,
I highly recommend it
if you want to increase the growth of your beard and mustache hair!
Do you have any questions about how to look like the famous millionaire?
I'll try to answer them below, a little patience!
The Tony Stark (Iron Man) beard style played by Robert Downey Jr. is the Balbo" beard or "Anchor" beard which is characterized by this particular shape and fine lines.