Having a blonde beard is stylish, but wearing a blonde mustache is even better.
From natural blond mustaches to bleached blond mustaches, there are many ways to wear your moustache to highlight these light colors.
That's right: if you wear a short mustache, it may not show. But if you wear it longer and fuller, it'll stand out on your face.
Whether it's for inspiration or to copy a style, I've made a compilation of most beautiful blond moustache styles. Well, I'm not saying that they are all there, but you will be able to get a small idea of the choices available to you blondies.
If your mustache is blonde, very light or even Venetian blonde, you're in the right place to find the style that will suit you. But beware: it will be necessary to dare to have the long and thick hair !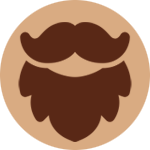 The "Blond Mustache" comme ils l'appellent
When we talk about blonde moustache, j'entend souvent dire qu'on ne peut rien en faire. Pas la coiffer, pas la tailler, aucun style ne s'apprêterait à la teinture cuivrée dont elle est ornée.
C'est faux. La moustache blonde s'accorde avec bien des styles de barbes et de moustache et c'est avec plaisir que je vais vous le prouver !
Here are some of my favorite blonde mustaches: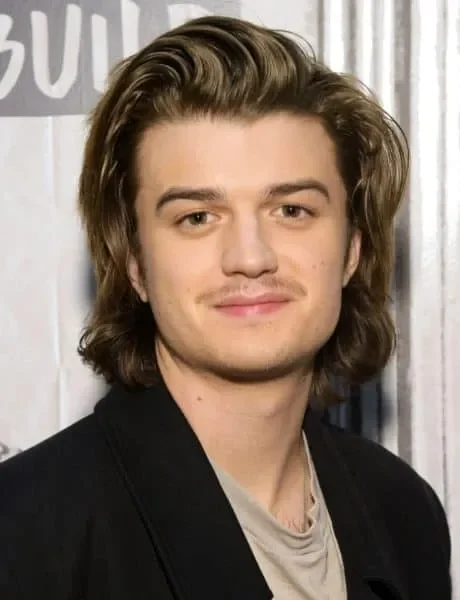 1. Blonde "pencil" moustache
Ah, the Steve. He won us over in the série "Stranger Things" de Netflix, non seulement grâce à son incroyable capacité à botter le cul d'un Demogorgon, mais aussi grâce à ses cheveux – et sa moustache qui sont tout simplement incroyables.
Directly inspired by the Italian mustacheThis style rocks and is still very classy!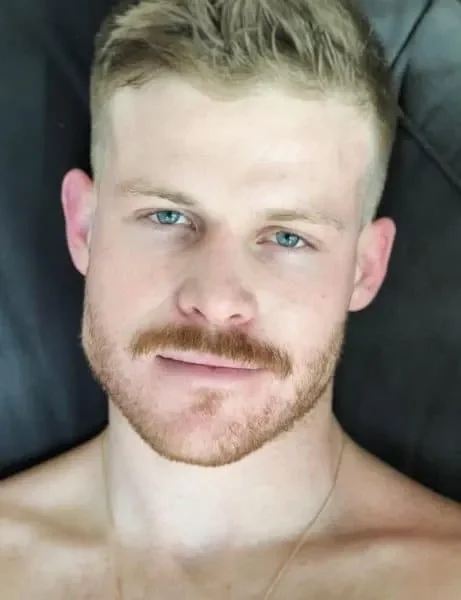 2. The blonde moustache "in herringbone".
L'une des moustaches les plus épaisses que vous pouvez faire pousser est la herringbone mustachea bit like the one in Tom Selleckthe famous American actor and director.
D'un blond clair à un blond foncé, ces moustaches vont bien avec une « five o'clock shadow "or a clean-shaven, crisp jawline.
Please note: La moustache blonde à chevrons est plus belle lorsqu'elle est épaisse.
3. Blonde moustache "à la Française
A full and dense mustache? Yes, you recognized it: it is the French style mustache. The one of the country people, the real ones. The ones who eat their moustache hair at every meal and keep some soup in reserve for later (in their hair for those who didn't understand)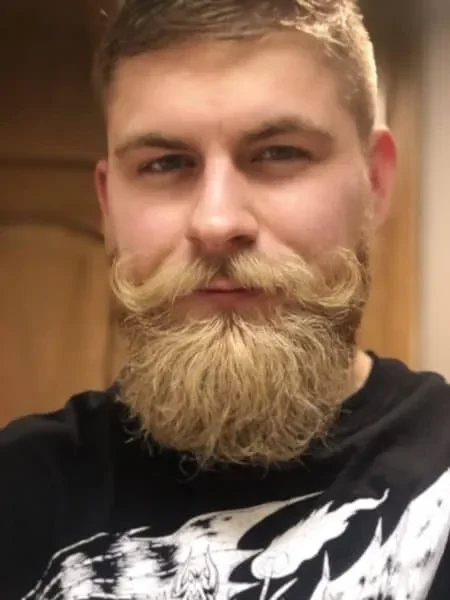 4. The blond handlebar moustache
La moustache en forme de guidon nécessite une taille et l'utilisation quotidienne de cire à moustache pour obtenir les extrémités bouclées.
L'huile à barbe est également efficace et peut maintain all to obtain the perfect result.
Please note: The blonde handlebar whiskers look great with a thick blonde beard.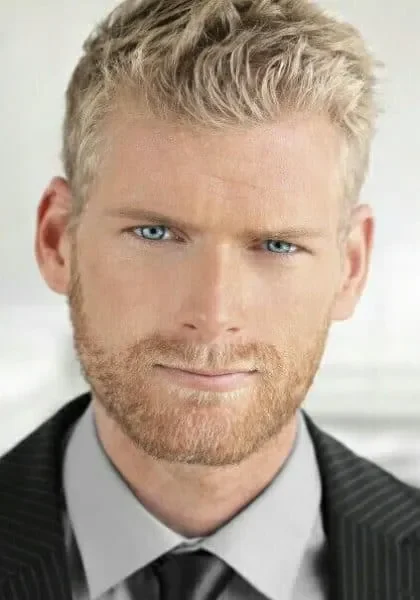 5. Short blond mustache and beard
Lorsqu'ils se laissent pousser la moustache, les hommes blonds remarquent souvent des reflets roux clairs à foncés, même si leurs poils vont du blond foncé au brun clair qui s'éclaircissent généralement avec le soleil.
Cette combinaison d'une moustache blonde soigneusement taillée et d'une barbe bien entretenue font un ensemble parfait.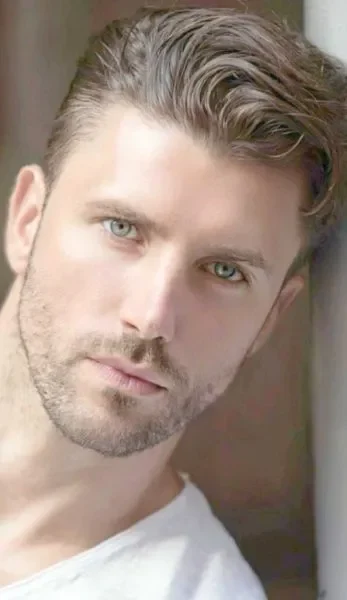 6. The short blond moustache
If you don't have the time or inclination to style your moustache, opt for a short moustache beard.
L'avantage de la moustache courte, c'est qu'elle s'adapte à pas mal de style de barbe et se porte même sans barbe. On la retrouve souvent dans la mode parisienne, très cotée dans le monde. D'ailleurs, j'ai découvert a nice little blog (Panamisienne) sur Paris, n'hésitez pas à y faire un tour !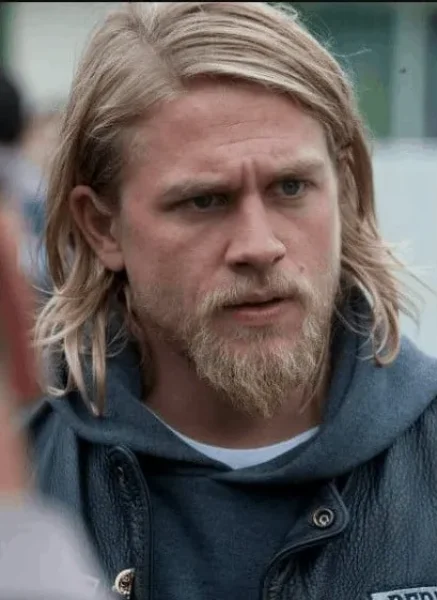 7. Blonde moustache with a little goatee
Charlie Hunnam has probably one of the most iconic beards.
You will find him in " Sons of Anarchy "the famous series of bikers where he wore this long goatee.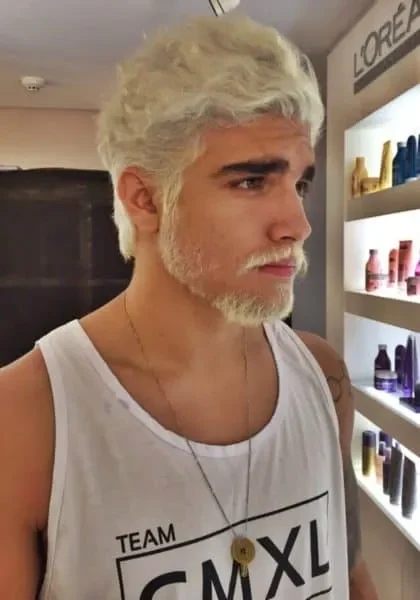 8. Bleached blonde mustache
It's the fashion: teenagers and young adults love to bleach their moustache blonde!
You must remember to Zayn Malik qui s'est teint en blond en 2018.
After all, we already bleach our hair, why not our mustache and beard?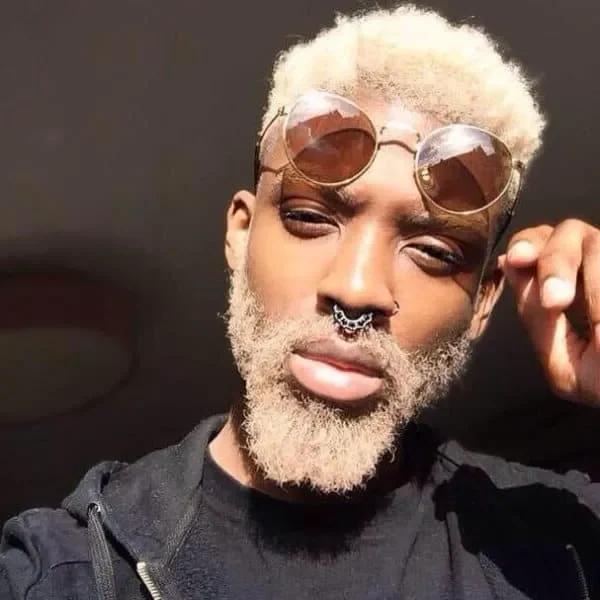 9. The tinted blonde mustache
After all, why not experiment and try new things, new looks?
Often, black men love to rock this somewhat... Bleached look! Then we won't lie: it works well on Instagram...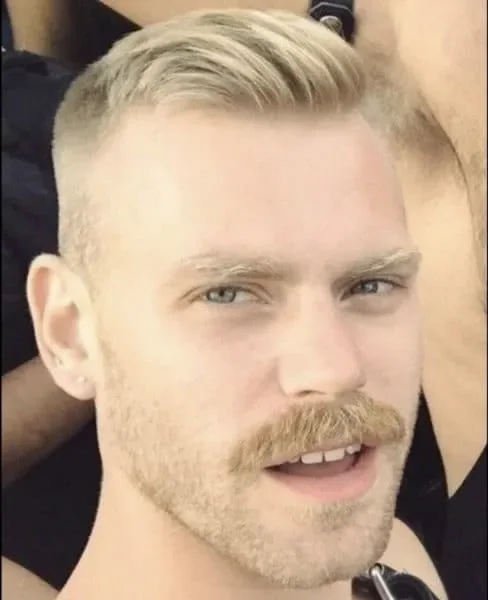 10. Walrus" blonde mustache
This style of blond walrus mustache is very particular but complements the blond perfectly. Please note that you will need a full moustache that has had time to grow and take its mark before being trimmed in "walrus".
Bonus: stars with blond mustaches
I couldn't help but pick up a few other celebrities with blonde facial hair or showing off their naturally light mustaches.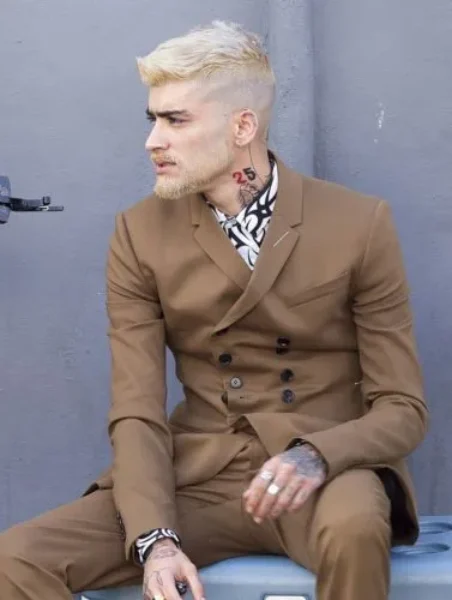 Zayn Malik's blonde mustache
Zayn Malik poses for GQ in 2018, shocking everyone with his beard and blonde mustache.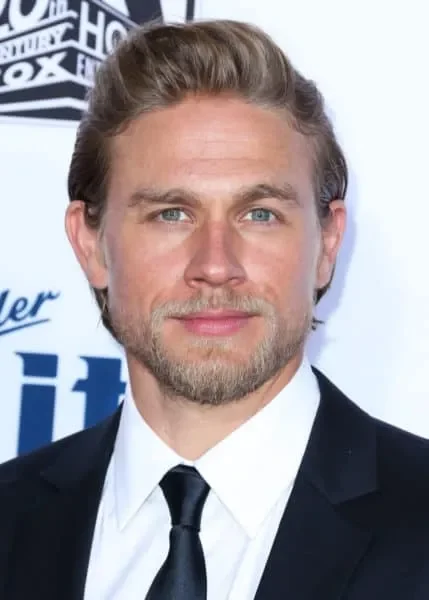 Charlie Hunnam's blonde beard
Here is Charlie Hunnam again with his natural blonde goatee style extended.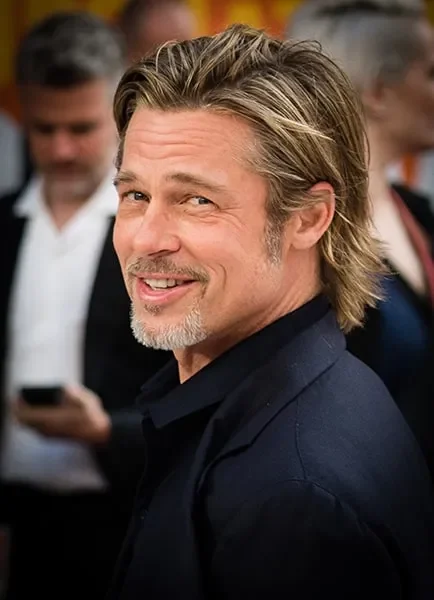 Brad Pitt's blonde mustache
Brad Pitt has aged well, and he frequently shows off his blonde mustache and goatee.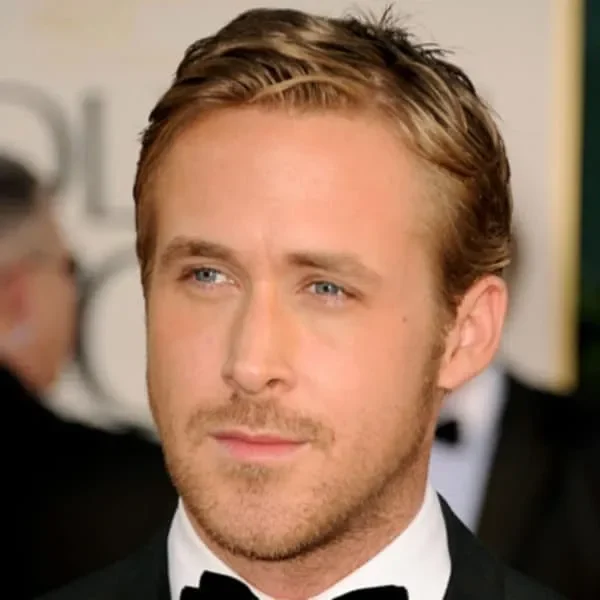 Ryan Gosling : blond hair on the face
Ryan Gosling continue d'être l'un des meilleurs acteurs principaux dans n'importe quel rôle, et ses poils blonds sur le visage mettent en valeur son look naturel.
La moustache blonde s'apprête avec de nombreux styles, mais la moustache crayon, en chevron et à la Française sortent du lot.
Sinon, elle s'accompage très bien d'une barbichette qui ajoute la touche finale.
If you want to dye your moustache blonde, you will need to use beard dye or coloring wax.
You can brown it or wash it out completely for example.