If you are prone to baldness (alopecia) or have holes in your beard or hair, you have probably heard of them. Dermaroller and Minoxidil should not be strangers to you and even after much research you don't know if they can be used together? How do you incorporate them into your beard routine?

We go around the subject in this article to demystify the whole thing and learn more about the famous combo to grow hair and beard.
Useful topics to read:
My opinion on Minoxidil + Dermaroller for beard and hair
The Dermaroller is an extremely useful accessory when it comes to improving the growth of your beard or hair
Minoxidil is a drug known to activate your hair follicles and increase your growth.

Both combinations seem to work very well according to different studies that can be found on the web.
I haven't personally tested Minoxidil in combination with the beard roller, but the beard roller brings great results on its own.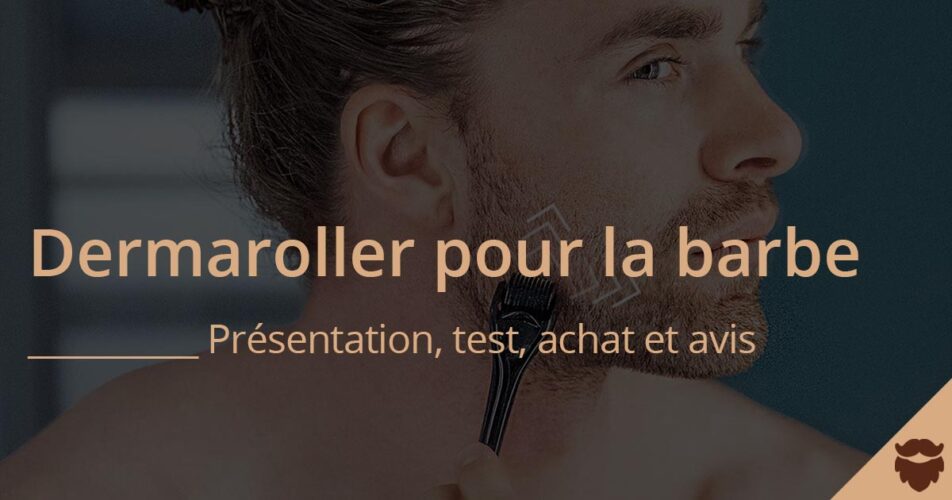 What is a Dermaroller?
The Derma Roller is a small accessory with a handle and a spiked wheel at the end.
Very easy to use, it allows you to create tiny lesions in your skin in order to "trick" your body. Indeed, these lesions will activate the healing of your skin, which will bring :
Increased blood flow
Nutrients in abundance
Stronger skin and denser hair
To begin with, I would advise you to look at the 0.25mm dermarollers, which are perfect for beginners.
What is Minoxidil?
The Minoxidil is a medication designed to treat hair loss. It is available in liquid or foam form and should be applied directly to the areas affected by baldness.
While researchers don't know exactly how minoxidil works, evidence suggests that it helps stimulate blood flow to the hair follicles. This can extend your hair's growth period and improve hair growth.
Studies have shown that Minoxidil is effective in stimulating hair growth. For example, a study published in the Journal of American Academy of Dermatology, a study of more than 900 men with hair loss found that Minoxidil seemed to work.
Of the men who participated in the study, 84.3 % rated minoxidil as "very effective," "effective," or "moderately effective" in treating hair loss.
A another study conducted in 2002 showed that topical minoxidil at low (2 %) and high (5 %) concentrations increased hair growth in men with baldness for 48 weeks.
Please note:
Minoxidil can cause side effects such as dryness of the beard, weight gain, headaches, or heart palpitations
There are many brands (such as the Alopexy, Kirkland or the Foligain for example) that make medications with Minoxidil, find the one that suits you.
Minoxidil + Dermaroller = grow your beard and hair at high speed?
The dermarolling and the minoxidil can be used together to treat beard alopecia and stimulate hair growth.
In fact, research shows that dermarolling and minoxidil are most effective in improving beard growth when used together.
In a study published in the Journal of Cutaneous and Aesthetic Surgery in 2018, researchers determined that the combo was an effective treatment for hair loss (and thus for beard).
A total of 60 men with moderate hair loss were divided into two groups. One group received minoxidil treatment alone, while the other received minoxidil treatment and weekly microneedling. 
The group treated with minoxidil and dermarolling had a much more significant increase in hair count than the group treated with minoxidil alone.
Men in the minoxidil and microneedling group were also significantly more likely to give a positive self-assessment of their results.
However, it should be noted that the researchers concluded that they were unable to establish that microneedling combined with minoxidil was an effective treatment for androgenetic alopecia - possibly due to the small sample size - and stated that further research was needed.
In summary, not only can you use dermaroller and topical minoxidil at the same time, but research shows that this practice is likely to improve your results.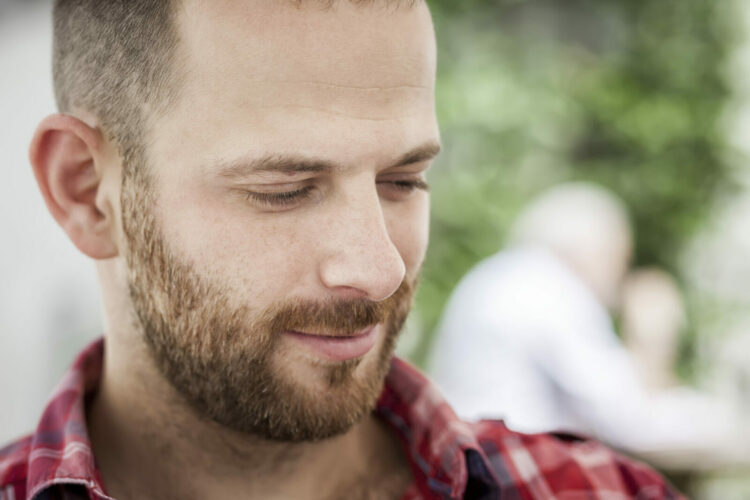 The Dermaroller and Minoxidil routine for beard and hair
Finding the right rhythm when you don't know how to combine them can be complicated.
To simplify the task, here is a small routine applicable to both hair and beard:
Monday: Dermaroller + oils
Tuesday: Minoxidil + oils in the evening
Wednesday: Minoxidil + oils in the evening
Thursday: Dermaroller + oils
Friday: Minoxidil + oils in the evening
Saturday: Minoxidil + oils in the evening
Sunday: Minoxidil + oils in the evening
For the oils, I clearly advise you to use castor oil, black cumin oil or even mustard oil. They are part of the TOP 3 of best oils for a big beard.
How to use the Dermaroller with Minoxidil?
In itself, the use is quite simple. The most important thing is to do NOT use Minoxidil within 24 hours of using the dermaroller !
Use Minoxidil as usual, then wait at least 24 hours before using the Dermaroller
Wash your hair or beard, brush it
Use the Dermaroller to move up and down, left and right and diagonally, focusing on areas of alopecia or beard gaps
Remain at least 30 seconds on an area
After use, you can use a beard oil (beware of allergies)
Disinfect and store your beard roller
Don't forget to :
Disinfect your dermaroller BEFORE and AFTER use
Wash your skin, hair or beard before using it
Don't use too much force on the dermaroller (otherwise you might hurt yourself)
Change your beard roller every 2 to 3 months
Conclusion on dermaroller and minoxidil
If it were up to me and I had alopecia or holes in my beard, I would try it! Of course, you have to take into account that Minoxidil has known side effects and that you have to be careful with it. Test it first in small doses to be sure.
Dermaroller is not very expensive but Minoxidil costs a little more, so it is a solution that can be a little expensive but not enough to break the piggy bank either!