Beyond the full beard, there is a masterpiece waiting to be cultivated...
The braided beard is part of the legends. It is the domain of ancient Vikings, dwarf kings and forgotten gods.
The good thing is that you too can braid your beard and have that unparalleled style.

In this article, we'll teach you how to braid your beard and show you what it takes to be one of the greats.
If you have taken care of your beard and have been patient enough to grow it to a length that is suitable for braiding, you will be able to wear a variety of new braided beard styles. Keeping a long, neatly braided beard is a difficult but rewarding task.

Let's go, the future braids!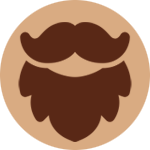 Is there any special significance to the braided beard?
Not to my knowledge, except that they look very war beards because they are worn by the Vikings, warrior people par excellence.
If you have a specific explanation, feel free to tell me in comments!
Promotion
Beard kit with 9 treatments and accessories by FullLight Tech
This beard kit extremely complete is composed of 9 essential elements to accompany your beard routine and maintain it .
Of course, all the ingredients used in the care are natural and the materials are of excellent quality.

This beard set contains: Oil, Balm, Shampoo, Comb, Boar bristle brush, Stainless steel scissors, A very useful storage bag, A gift box, An E-Book "The beard care guide
How to braid your beard? The tutorial
Although there are a wide variety of braid styles, the technique for creating a beard braid is relatively simple.
You'll be able to do any of the upcoming styles once you learn how to create a simple braid.
We will use the French braid as our first example.

A few points before you start rolling your hair together:
Your beard must be at least 4 inches long before you can start weaving your braid.
Be able to grab three separate strands of hair to start the braid.
It is not necessary to wash your beard before braiding, but a little beard oil will make your job much easier.
Here are the steps to make a beard braid :
Choose the area of the beard you want to braid. It can be a small part of the beard, no need to braid the whole thing at once!
Most men will want to braid the hair that starts at the chin or will opt to create multiple braids in different areas.
Divide three equal sized sections of hair. Poke around with your fingers until you have measured this area manually.
Lift the section of your left or right hand over the middle strand of beard.
Take the section on the opposite side and pull this strand over the middle one as well.
Repeat steps 3 and 4 until you have braided your beard to the desired length.
Here is a video to help you (in English, but even if you don't understand english, you don't need to understand everything, the images are enough!):


This is the art of braiding your beard hair: the twist and fold between these three strands of hair is the rhythm of the braid.
Promotion
Castor Oil Booster Serum by Barb'Art with almond, jojoba, sunflower and baobab oils
I present you the booster serum designed by Barb'Art which is of excellent quality and completely organic!
Its assets to make (re)grow the beard are not to be proved anymore
and that's not all, this oil :
Strengthens and protects the hair
Gives a more vigorous and powerful look to your beard
Nourishes and moisturizes in depth
Gives a bright and shiny appearance
Comforts the skin under the hair
In short,
I highly recommend it
if you want to increase the growth of your beard and mustache hair!
Some additional tips for beard braids
A beard braid is easy to maintain, but consider following these tips to ensure your facial hair is properly maintained and cared for:
Moisturize your beard by massaging beard oil into your hair and skin. It helps reduce itching, dandruff and dry skin. Plus, it makes your hair silky and shiny.
Eat healthy: your skin and beard will thank you for it! Eat healthy foods rich in protein, vitamins and minerals.
Wash your beard regularly with a suitable beard shampoo to keep it clean and free of bacteria.
There's nothing stopping you from experimenting with different types of beard styles, including a cool braided beard with beads and accessories.
Be gentle when braiding your beard and avoid tying the strands too tightly or damaging your follicles.
On that note, let's get right into the types of braided beards you'll be able to make!


Different styles of men with braided beards
Once you've mastered the techniques of braiding, you can get started on creating a number of different styles.
You don't have to braid all your hair. You can even create half-braids, small braids or combined braided patterns. Your imagination rules!
Once you can create the perfect French braid, it's up to you to choose YOUR style!
Here are some additional tips you'll need along the way.
Invest in a good box of rubber bands that are not too tight, but can still secure the braid in place.
Use of the beard wax to tame your beard and prevent escape hairs. This can make your beard look beard look disheveled and this may not be the desired result!
You can keep your braid overnight (if it's well done and maintained) or redo it daily. It will train you to do it!
Use of beard jewelry (beads, rings, rings...) to decorate your braid!
Viking Braided Beard
The Viking is one of the most popular braided beard styles. This braid requires a large braid all the way down the chin. No other beard hair should be hanging down from your face except the braid. It looks great with the traditional Viking braid for men like the famous warrior Ragnar Lodbrok.
To read: Viking Beard: the complete guide
To make you the braid of viking with the beard:
Start by making a simple, even braid with all the hair growing down your chin.
Continue braiding until the end, when you start to reach the thin areas.
You need to finish the bottom with a nice little strand of beard hair. It should look like an arrow at the end of your braid.
Tie it with a rubber band or with decorative beads, skull jewelry reminiscent of an ancient Viking in battle or even rings!
Note: The classic Viking can be topped with a short beard and complete or a very long beard. 
The Viking beard braid is a timeless style that can be showcased in a variety of different lengths. If you have a long, thick or hair that curls, the possibilities are endless. 
Adding beads or rings is a personal style choice that you can eventually try as well.
Promotion
Boar bristle comb + beard brush + scissors by Viking Revolution
Armed with the 3 most useful accessories to maintain your beardI mentioned the comb, the brush and the scissors, no more worries about trimming and styling your hair!
Designed with excellent materials (bamboo and pear wood) 100% natural and stainless steel scissors, this set is a small revolution.

Viking Revolution offers us a complete package for a very reasonable priceI think you will hardly find a better value for money.

The little extra? The storage box and the travel bag are very useful!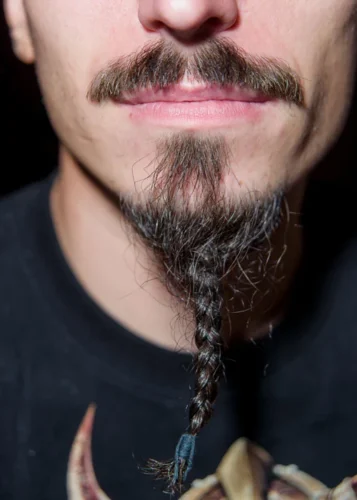 The braided goatee
The goatee braid is a single braid that starts just below your lips and goes down the center of your chin and hangs.
This style is all about growing your beard clean and long:
The sides of your beard should be trimmed to match and be vertically symmetrical.
The centerpiece is the braid, which should not be much wider than the other sides.
Feel free to experiment with different widths of the goat braid.
Long braided beard
If you are lucky enough to grow a long beard, there are several ways to braid your facial hair:
one long braid,
two woven strands,
a ponytail with a clip and twisted beard hair,
and dozens of other braided styles...
While some men like to braid the entire beard, others prefer small braids and patterns throughout the beard with colored beads, rings or strings.

Maintaining a long braided beard can be a challenge, but the style is worth it.
You will need goodbeard maintenance to ensure that your hair stays healthy, straight and neat.

We recommend that you regularly use oils and beard balms to nourish and encourage growth. Also remember to undo the braids and detangle the hair from time to time, it won't hurt!
Short braided beard
Your beard doesn't have to be very long for you to braid it.
As long as you have a few inches to work with and good hand-eye coordination, you can braid a short beard.

Whether you want a beard bun, a ponytail, a wizard's twist or a classic Viking braid, men with short beards can do a lot of different styles!
These styles can be easy to do and keep your beard looking good. As long as you have thick hair or enough hair to make at least a few weaves, you can opt for a very short braid. Just remember to keep it tight!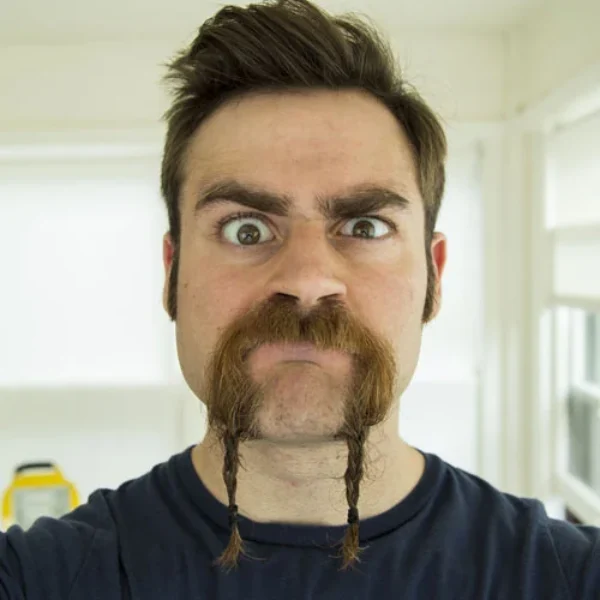 Braided mustache
You didn't see the braided mustache coming, did you?
Braiding your moustache gives you an even more masculine look.
Braided mustaches can take time and patience as you will have to wait until that area is long enough to braid it. Once you get the length right, it's time for the distinguished styles of braided mustaches!


Promotion
Philips OneBlade QP2630/30: the best electric shaver on the market
Rechargeable, 100% waterproof, 4 clip-on adjustment shoes, unparalleled precision... Do I really need to introduce you to the Philips OneBlade shaver?
Shaving and trimming your little hairs has never been easier than with this technological gem.

If I were to advise you an inexpensive, high quality electric shaverI would choose this one!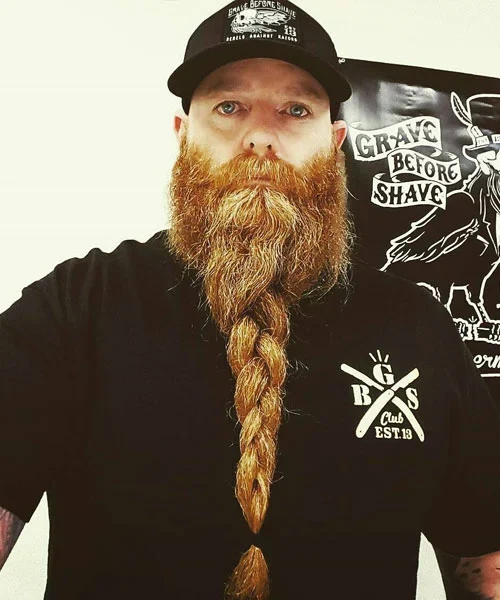 French braided beard
The French braid is the most common and easiest style of braided beard to achieve.

As we saw above, to make a French braid, you need to define three equal-sized strands and weave them together.
The French braid is a classic look that all men will love, but it requires several inches of length to achieve.

To read: French Mustache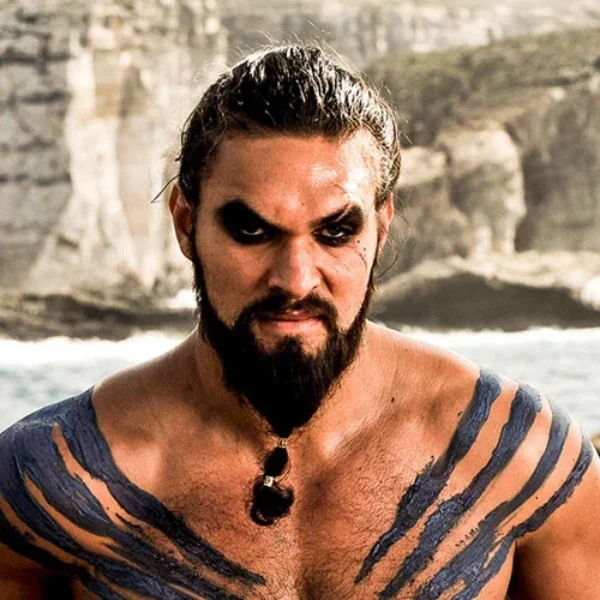 The ponytail in beard
The beard ponytail is a style that involves tying your beard back.
Start with a full, long beard and tie your hair back once or twice.
The stylized ponytail in your beard adds a unique style for a badass finish.
Promotion
Philips BT5515 - The versatile, waterproof and adjustable beard trimmer!
A true flagship in terms of versatility, the BT5515/15 from Philips is the perfect trimmer for bearded men looking for a simple and efficient shave.

With more than 40 height settings and a great autonomy, it is one of the best beard trimmers. 100% waterproof, you can even use it in the shower!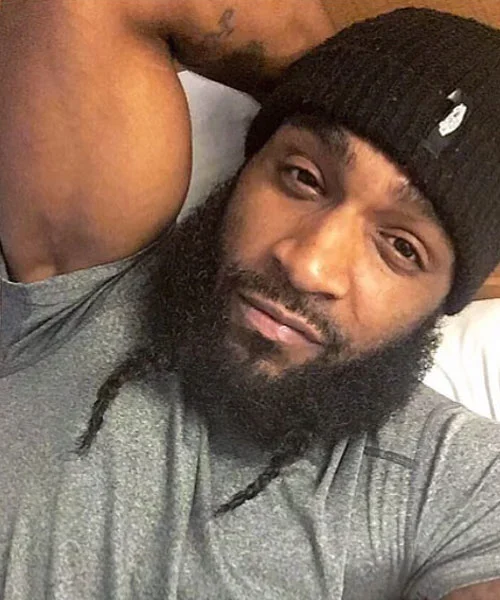 Braided beard for black men
Beard braids tend to be more popular with white men, but black men can do them just as well! And to tell you, it will even be easier most of the time because their hair is more frizzy.

Pair your braided beard with a short haircut, a mohawk or dreadlocks on top or shaved on the sides.
Sexy and cool, there are many beard styles for black men worth exploring if you want to change your look. Just make sure you keep your face and skin healthy with good quality products.

To read: To make dreadlocks on the beard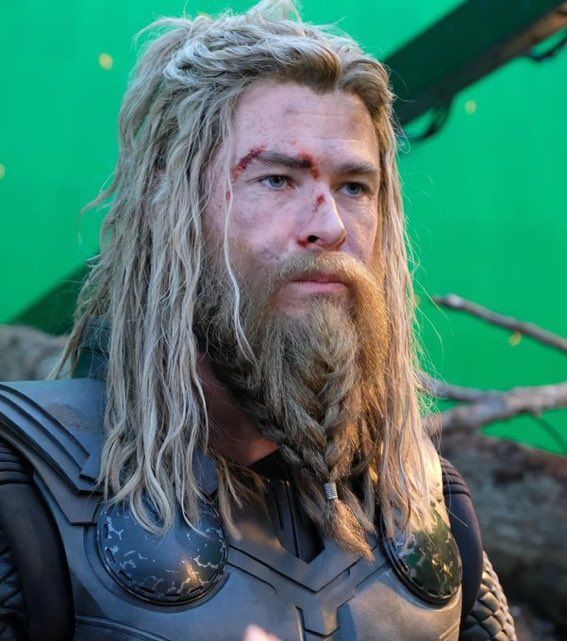 Other styles of beard braids
As you can imagine, there are dozens of braided beard styles. I couldn't possibly introduce you to all of them, but here are a few popular ones that you shouldn't miss!
Thor's braided beard in Avengers Endgame
Marvel surprised a lot of fans with Thor appearing with a beard braid in Avengers Endgame.
To read: Getting a Thor's beard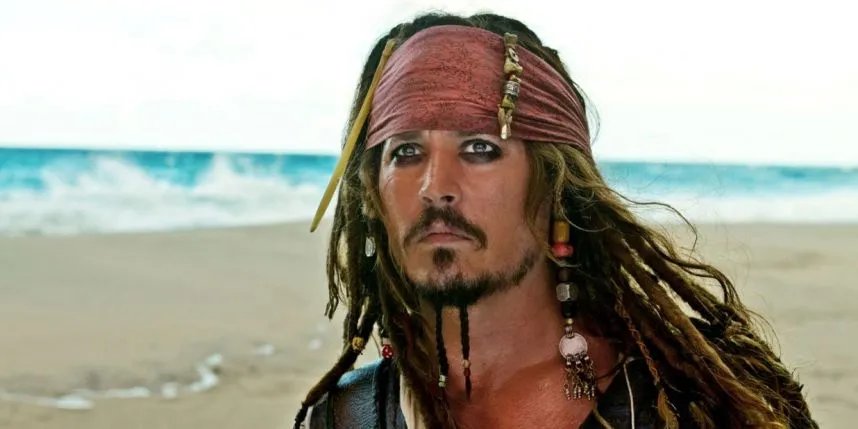 Braided beard with pearl
Like the captain Jack Sparrow (Johnny Depp) or the greatest Vikings, you can also add beads and even rings to your beard. This gives a sophisticated touch and decorates your beard like the greats.
Guru braid beard
Do you have the image in mind?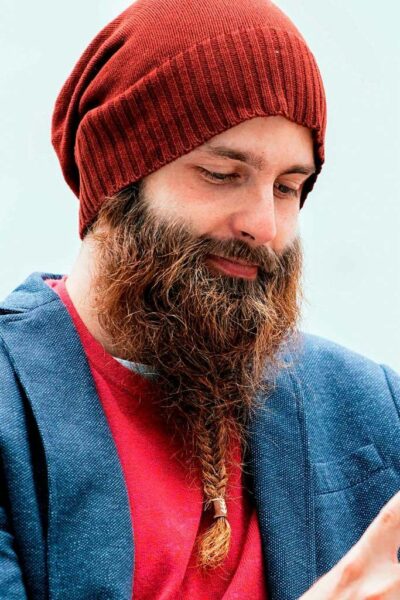 Maintain and care for your Johnny Depp beard
To perfect your beard and mustache, use good products that will take care of your hair and skin!
Apply some oil or the beard gel for a polished and shiny look.
The more you maintain your beard and hair, the better you'll look. Your skin and hair will be nourished, moisturized and looking their best!

Also remember to comb your moustache frequently if you don't want to get disheveled hair !
Conclusion on beard braids
I think you now know (almost) everything about braided beards and braid styles.

You've learned how to braid your hair (the technique also works for hair and all body hair for that matter) and how to style it.

Next, we presented different styles of beard braids and even mustaches. If you don't have enough hair to do it yourself, you just have to get a braided beard hairpiece...

Although the braided beard may remind you of cult gurus or the dwarves in Lord of the Rings, it is very much in fashion. In a few moments, it will allow you to stand out from the crowd and have your look.
You will need at least 10cm of beard hair before you can braid it. Before that, it will be too complicated and you won't be able to catch them and twist them together.