The beard dreadlocks style is not necessarily dedicated to Rastas: everyone can do beard dreads!
The Rasta beard is pretty easy to do because you can style it in two different ways: with styling wax or by using a dreadlock hook like for hair.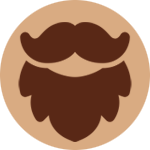 Why get dreads with your beard?
It's up to you: either you want a Rastafari style or you just want to change your style and have something different.
Either way, the big advantage of dreads in the beard is that it takes up less space and looks crazy! The ladies might just love your new beard style... 😉
It is a style not bad in fashion, especially for the young people but which is also worn for the older men. It goes as well short as long as we will see later!
How to make Beard Locks ?
1. Grab a portion of your beard hair and section it into strands
Here, you will have to cut your beard into several strands (which will be the dreads later on).
Take a "section" no larger than 2.5cm, and start to twist from the root while holding the hairs at the ends together.
2. Comb your hair strands towards the root
Next, tie off the strand of hair you have prepared, then pull the end and use a fine-tooth comb to comb the strand towards the root.
Repeat until your hairs become entangled and form a cluster of hairs.
When finished, the wick should be only half its original length.
3. Use wax to maintain your dreaded facial hairs
Put a little styling wax on your fingers (really not much, about half of your nail).
Warm the wax by kneading it between your finger and thumb to make it easier to apply.
Apply it around the beard dreadlock to hold it in place.
Repeat for all the dreads in your beard.
Note: you will need a good quality beard wax that will hold up over time so that your dreads stay in place.
Seven Potions - Natural and Vegan Beard Wax
Excellent beard wax from Seven Potions, a popular brand in the beard care industry.
Beardilizer - Beard Wax, natural with shine effect
The Beardilizer beard wax is well made and excels in beard care.
Barb'Xpert - French beard wax
Made in France, Barb'Xpert wax will give your hair new vitality while styling it.
Examples of dreaded beard styles
The beards dreadlocks are so fashionable that many celebrities have worn them time and time again.
For example, you have surely seen her in Pirate of the Caribbean on the famous Johnny Depp.
To read: Rings and beads for the beard: all styles!
I'm going to show you some of the rasta style beard styles that can be done on a man: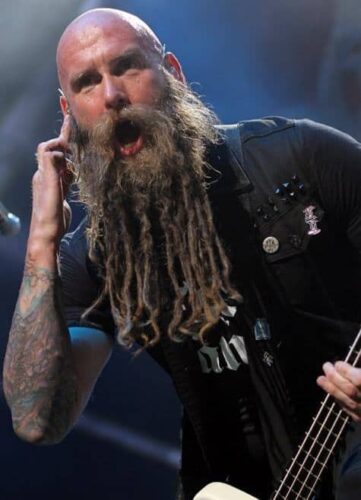 Long beard dreadlock
This type of beard dreadlocks is one of the least common because it has a very "sophisticated" look even though the entire beard is dreaded.
The dreadlocks are quite thin and long, which makes it easy to keep them in place.
Additional wax is applied to the dreads to make them shiny and elegant.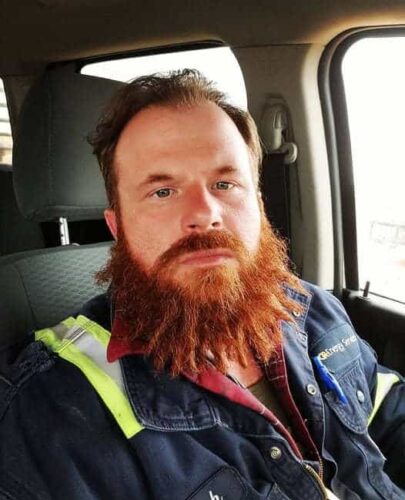 Dyed dreadlocks beard
Beard dye takes dreadlocks to a whole new level.
You can dye your beard blonde, red or brown before dreading it.

To do this, use a beard dye or a coloring wax !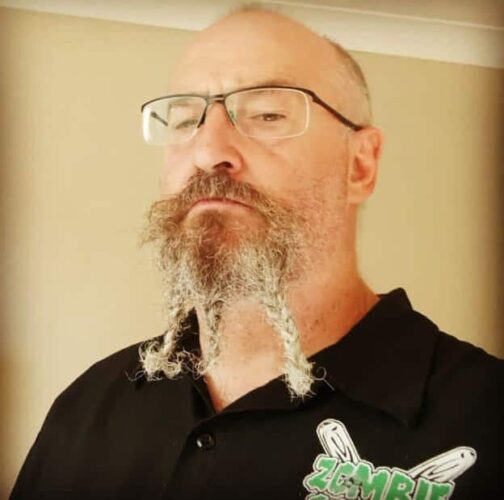 Braided dreadlock beard
It is a dreadlock beard elegant and sober, because the dreadlocks are fixed and are not made everywhere.
It is very suitable for men who are bald or have shaved their heads. A clear head and a braided dread beard are contrasted and give a really stylish look!

To read: Beard braids: how to make them?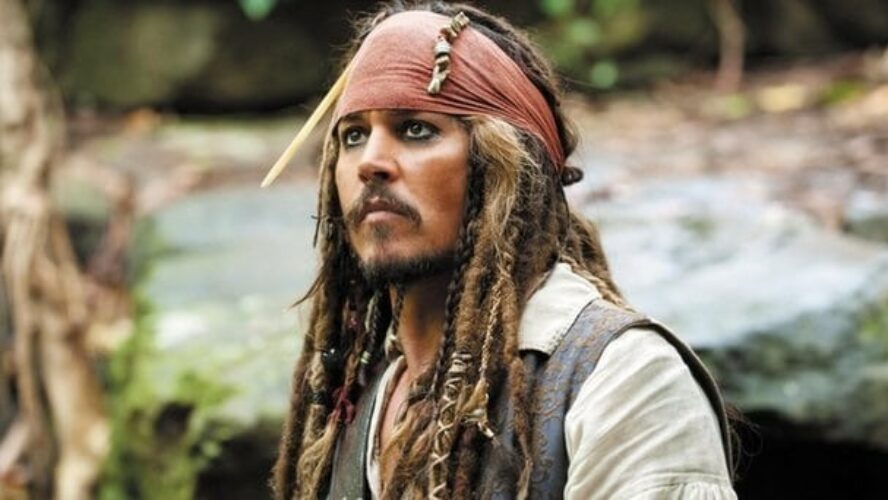 Dreadlock beard inspired by Jack Sparrow (Johnny Depp)
Take a look at these dreadlocks hairstyles for men.
If you want to look like Jack Sparrow, you'll have to have the soul of a pirate. Although he is adorable and crazy at the same time, his dreads are not necessarily so and are rather neat, if you compare them to other dreadlocked beards.

To read: Rings and beard jewelry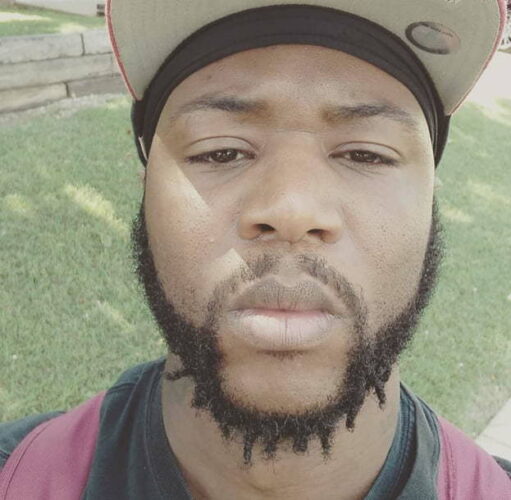 Short dreadlock beard
You can have beard dreadlocks even if your beard is short (or very short).
Small dreadlocks give a more elegant and stylish look because they are easier to style.
Dreadlocks beard: a fashionable style!
Rastafarian or not, you decided to get a dreadlocked beard and you know what? You're totally right!
Completely fashionable and popular with American movies and celebrities worldwide, it gives a stylish look and at least you won't look like all the men who wear beards anyhow...
In this article, we have seen why to make beard dreads, how to make them with a comb and beard wax in 3 steps and then we have contemplated some dreaded beards.
And you, are you ready to make a dreadlock beard hairstyle ?!