Why don't Asians (Chinese, Japanese...) have beards?
To say that they don't have any at all is not true. However, it is true that facial hair growth in Asians is generally lower than in Europeans for example. And this is true whether you are Chinese, Japanese or Thai...
The growth of the beard and mustache depends largely on your testosterone and DHT levels.
However, this is not the ultimate explanation for why some men have beards and others do not.
Many Asian men express concern in online forums about how they feel less masculine because their beards won't grow.
So if facial hair growth is largely dependent on testosterone and DHT, and Asian men generally have a harder time growing a full beard, does that mean they are less manly or have less testosterone in their bodies?
No, not at all.
According to global research, the difference in total testosterone and free testosterone levels between Asian and Caucasian men is not large enough to explain the lack of facial hair in Asian men.
In fact, some studies have even found higher levels of testosterone in Asian men.
To read: Photos of Chinese people with beards for inspiration
What's the difference then?
Asian men tend to have lower levels of the enzyme 5 alpha-reductase2. This enzyme converts testosterone into a much more androgenic form, best known for its effect on stimulating body and facial hair growth: DHT.
Asian men seem to have more human androgen receptors in their bodies (and faces for that matter), and more means less sensitivity in them.
So, you're probably wondering what an androgen receptor is? Well, if you think of a hormone as a key, the androgen receptor is the lock that opens the door.
To remember: It is therefore scientifically proven that Asian men have less enzyme 5-awhich results in a decreased levels of the powerful beard stimulating hormone (DHT).
By also having less sensitive androgen receptors in the face, it is more difficult for the beard growth hormones to have an effect on the beard follicle cells.
Promotion
Beard kit with 9 treatments and accessories by FullLight Tech
This beard kit extremely complete is composed of 9 essential elements to accompany your beard routine and maintain it .
Of course, all the ingredients used in the care are natural and the materials are of excellent quality.

This beard set contains: Oil, Balm, Shampoo, Comb, Boar bristle brush, Stainless steel scissors, A very useful storage bag, A gift box, An E-Book "The beard care guide
How can Asians stimulate beard growth?
If you are Asian and you have just read the above paragraph, you are thinking "Shit, there is nothing to do" isn't it?
This is not true! There are a LOT of things that can be done to force the growth of your beardDespite a lower DHT and less sensitive androgen receptors.
I'm going to give you some effective methods to transform your chin and cheek hair into a full beard over the next 12 months.
No more fuzz, no more holes, no more sparse beard, just a REAL BEARD.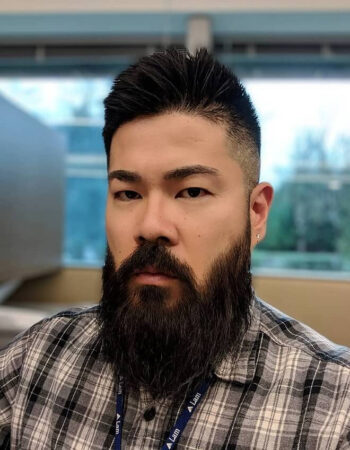 1. Use a Dermaroller
If you have no or very little hair, what you need first is a device called the " DermaRoller "or Beard Roller.
What is it?
It is a kind of small handle with a wheel that contains hundreds of tiny needles.
How does it work?
To explain quickly, the beard roller pierces tiny micro-tears in the surface of your skin.
These are harmless and cause no pain, but they are enough to "trick" the body and start the healing process so that it sends fresh blood, rich in nutrients and hormones in the place where you just used it.
There are different sizes of needles, but for stimulating beard and hair growth, a range of 0.25mm to 0.75mm is commonly used.
Which beard remover to buy?
There are quite a few beard rollers on the market and the choice can be complicated to make. So, I have chosen the best products in terms of quality-price ratio!
I tested the Sqin Bloom Dermaroller and I think...
That it is simply one of the best on the market and that it is also quite aesthetic. It comes with a storage case, so it's easy to store and carry.
I recommend the Sqin Bloom to grow your beard!
The best alternative to the Sqin Bloom dermaroller: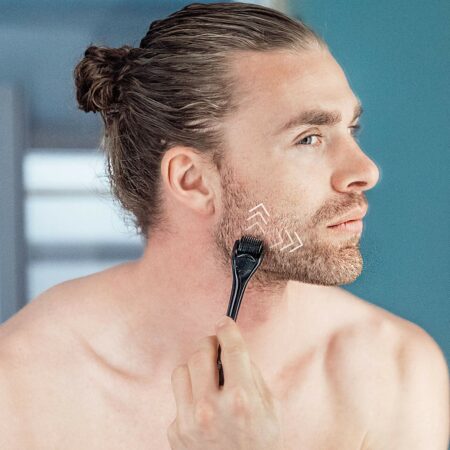 How can micro-needling help Asians achieve a denser, more powerful beard?
Micro-needling will activate certain stem cell growth factors and increase the skin's natural production of collagen and keratin.
These factors ultimately combine into one powerful effect: the ability to grow a thicker beard.
There is a scientific study on this subject, although it was done on hair and not on facial hair (the results are similar on the face).
Let's say you are an Asian with poor beard growth and you want to use Derma Rolling to increase your beard growth...
When and how to use the Dermaroller ?
Get some good oils that promote beard growth : castor oil, mustard, black seed, garlic...
Get a DermaRollerI recommend 0.25 mm needles to start with.
Apply your oil, pure or mixed daily.
One or two days a week, use the Beard Roller on your face.
Follow this routine for a few months and you will surely be amazed at the results!
Whether you are white, black, Hispanic or Asian, your beard growth rate will skyrocket with this routine and new hair will will appear daily on your cheeks.
Here is a small video of a chinese man growing his beard with patience and diligence! (And especially without Minoxidil) :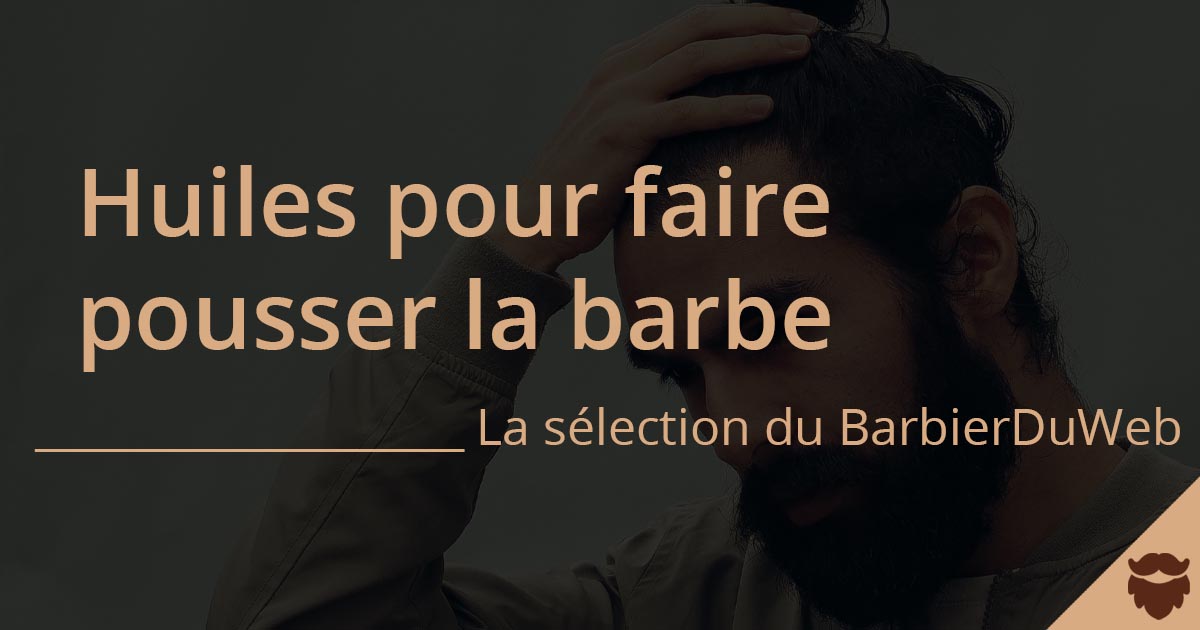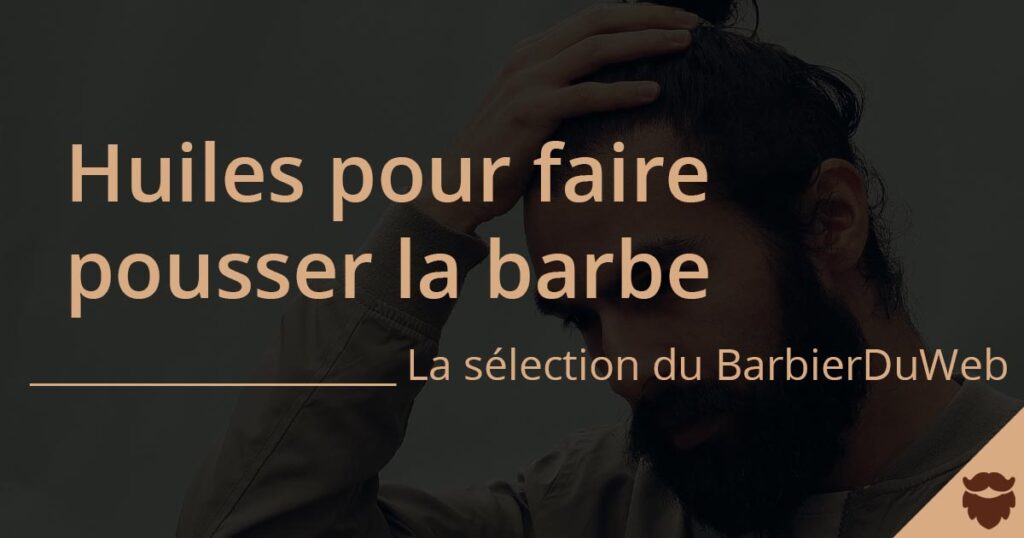 2. Apply oils that promote hair growth
True allies in care and beard maintenanceVegetable and essential oils are very good for moisturizing and protecting your hair and skin.
Use these oils the day after or the day after the dermaroller for a better penetration.
Thus I propose you to read my selection of oils that grow beards :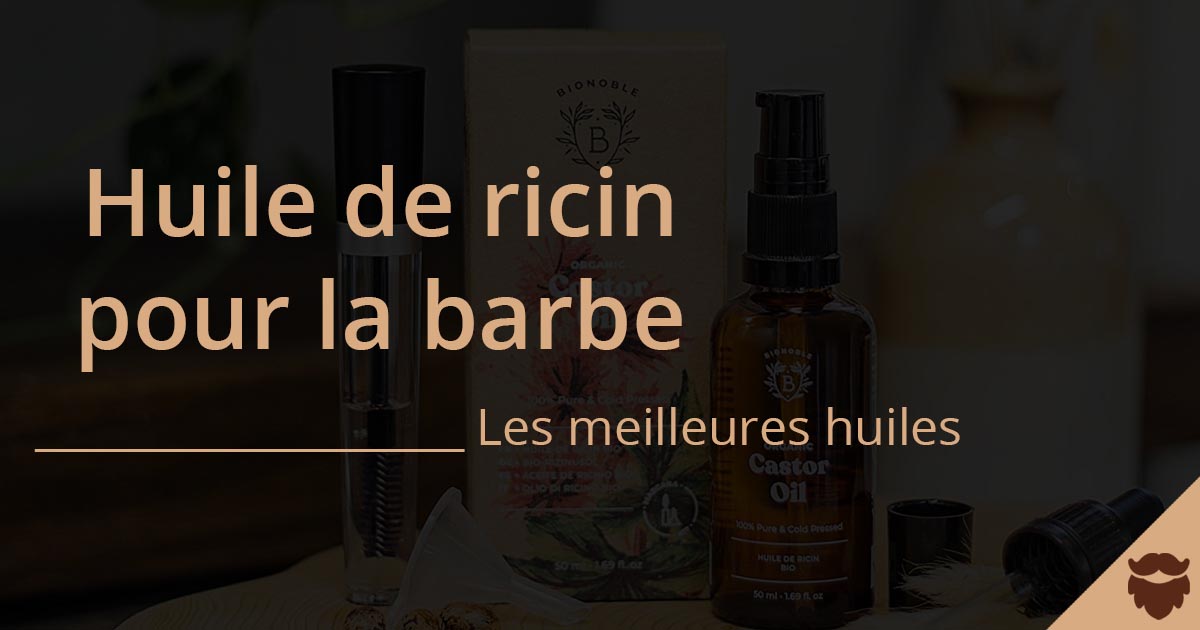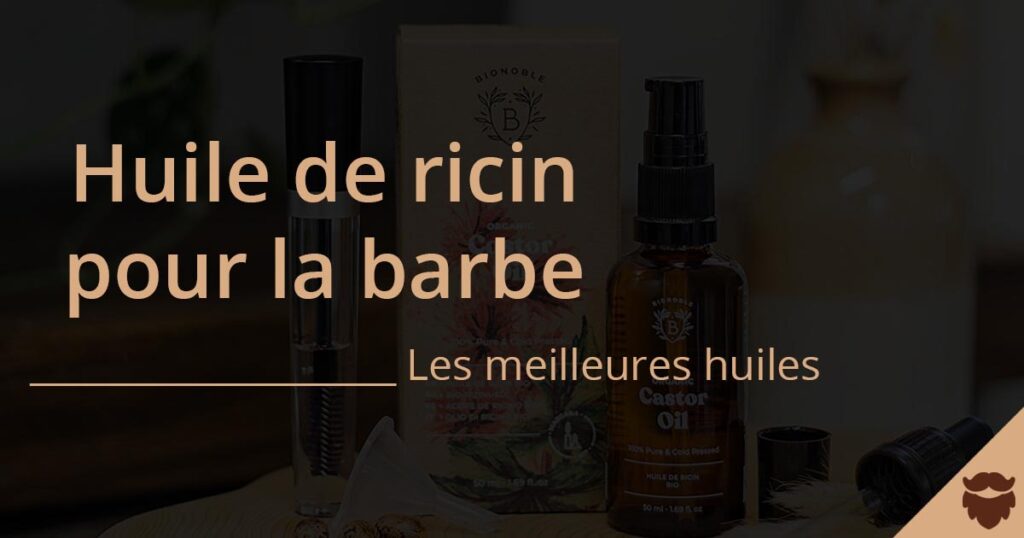 Promotion
Castor oil
Excellent for the beard, its ability to promote beard growth has been proven. I recommend it as a first choice to improve the growth of your beard.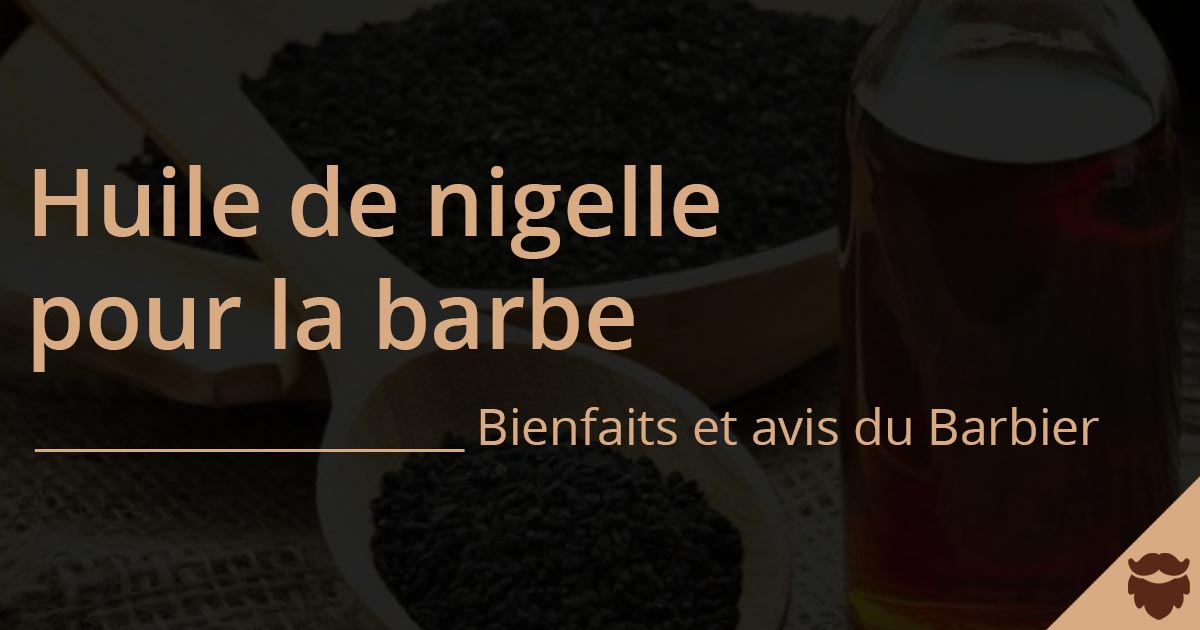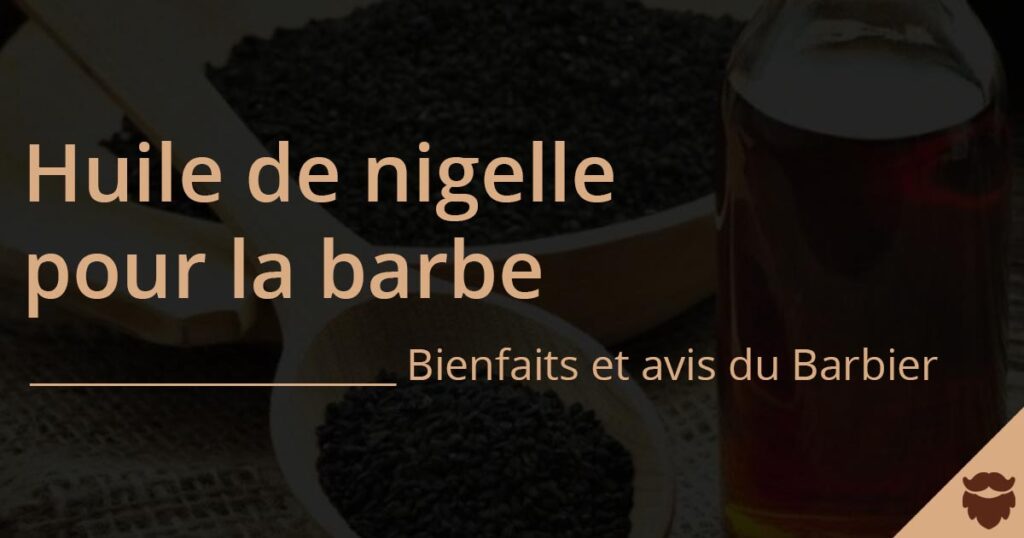 Promotion
Black seed oil
Black cumin oil also has benefits for a good dense beard! Like the other oils, it is mixable and I advise you to add them.
Maintain your Asian beard with the right accessories
Once you start to have good hair (or not, it is not necessarily a requirement), it is time for accessories to maintain your hair face!
To do this, you will need the basic pack for any bearded man worthy of the name: the razor, the clippers, the scissors and of course the comb and the brush to style your hair and look good all day long.
If you prefer to buy everything at once, I recommend Barber Tools Maintenance Kit which is excellent and above all very complete.
Another solution, buy the accessories you need:
Promotion
Philips OneBlade QP2630/30: the best electric shaver on the market
Rechargeable, 100% waterproof, 4 clip-on adjustment shoes, unparalleled precision... Do I really need to introduce you to the Philips OneBlade shaver?
Shaving and trimming your little hairs has never been easier than with this technological gem.

If I were to advise you an inexpensive, high quality electric shaverI would choose this one!
Promotion
Philips BT5515 - The versatile, waterproof and adjustable beard trimmer!
A true flagship in terms of versatility, the BT5515/15 from Philips is the perfect trimmer for bearded men looking for a simple and efficient shave.

With more than 40 height settings and a great autonomy, it is one of the best beard trimmers. 100% waterproof, you can even use it in the shower!
Promotion
Boar bristle comb + beard brush + scissors by Viking Revolution
Armed with the 3 most useful accessories to maintain your beardI mentioned the comb, the brush and the scissors, no more worries about trimming and styling your hair!
Designed with excellent materials (bamboo and pear wood) 100% natural and stainless steel scissors, this set is a small revolution.

Viking Revolution offers us a complete package for a very reasonable priceI think you will hardly find a better value for money.

The little extra? The storage box and the travel bag are very useful!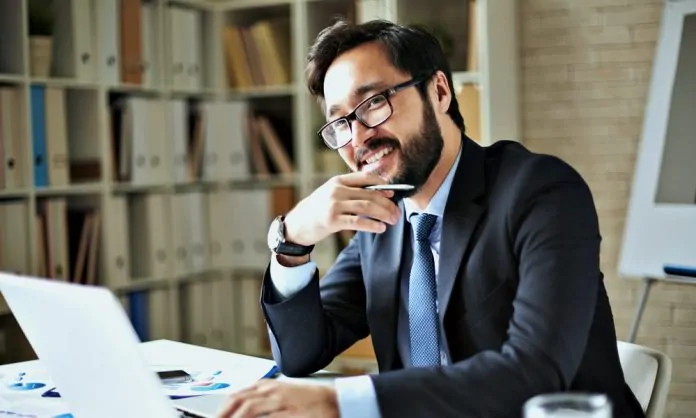 The Asian beard: do we grow it?
Through this article, we understood why, scientifically speaking, Asian men (Chinese, Japanese, Thai, Korean, etc. ...) had less beard:
They tend to have lower DHT levels
Combined with less sensitive facial androgen receptors
But we also saw how to avoid this eventuality thanks to the Dermaroller, which is extremely useful to unblock the situation and to have a full beard, on the cheeks, the chin and even the neck.
Finally, we learned how to maintain your Asian beard with treatments like oils, which should be an integral part of your routine.
Dermaroller Sqin Bloom to grow beard
The accessory that I recommend to you to have a big beard is the dermaroller
. It works wonders on beards that are still young, with soft or sparse hair.
It's the right (and inexpensive) choice to have a proper beard!
Mix it with
castor oil
to moisturize and further nourish your beard.
If you still have some questions, this is the place to go!
The best way, if you have no hair at all or hardly any, is the Dermaroller, combined with good oils like castor, mustard or nigella.