Les chinois n'ont pas de barbe. Why? Is it cultural or related to their genetic heritage?
Et bien en fait, c'est un peu des deux. Culturellement, porter la barbe en Chine est compliqué et génétiquement parlant, les hommes asiatiques auraient un taux en DHT (Testostérone) dans le visage moins élevé.
Mais ce n'est pas un problème : il est tout à fait possible de voir des Chinois avec de la barbe. Ce n'est pas du tout rare et beaucoup d'hommes se la font pousser en Asie.
En fait, c'est plutôt une idée reçue puisque beaucoup d'entre eux se font pousser des belles barbes comme vous allez le voir.
In this article, discover Chinese beard styles and learn why beard growth can be different.
The Chinese and the beard: an ancient history
Personally, when someone says Chinese and beard, I instantly think of the emperors of the 1600s:
I see these bearded Chinese men, ruling a whole country at will, fighting the enemy relentlessly...
Mais de nos jours, il semblerait que l'on voit moins de barbe chez les chinois. C'est comme si elle avait disparue. Mais est-ce une question de culture ou de génétique ? Et bien la réponse, c'est un peu des deux combinés.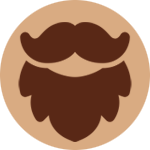 Why don't Chinese men have much beard?
The Chinese beard and Asian men grow slower due to culture and genetics.
Indeed, at the time, it was better seen in Asia to be clean-shaven because the beard was considered dirty. Especially by women, who didn't really like facial hair on men.
Thus, the evolution has made its way, and it seems that the barbes d'asiatiques have slightly less beard than others. In addition, their testosterone and DHT levels are generally lower. DHT is one of the hormones responsible for beard growth.

To read: Je n'ai pas de barbe, comment la faire pousser ?
Promotion
Beard kit with 9 treatments and accessories by FullLight Tech
This beard kit extremely complete is composed of 9 essential elements to accompany your beard routine and maintain it .
Of course, all the ingredients used in the care are natural and the materials are of excellent quality.

This beard set contains: Oil, Balm, Shampoo, Comb, Boar bristle brush, Stainless steel scissors, A very useful storage bag, A gift box, An E-Book "The beard care guide
China bans beards in some areas
Strange as it may seem, the Chinese have even banned the wearing of beards in large regions such as Xinjiang.
There is of course a reason for this: to fight "Muslim radiscalism".
The chinese beard are therefore forbidden to Xin Jiang as well as the veil and other forms of religious signs.
Well, we'll say that in China, nothing shocks us anymore...
Photos of Chinese with a beard
If you are wondering what it looks like a Chinese man with a beardYou've come to the right place! Well, don't tell me that you haven't met any in the street, that would be weird.
Indeed, the Chinese beard has many styles:
You have understood: there is a lot to do and the styles are very varied.
Because the Chinese grow their beards in a very specific pattern, not all beard styles are perfect for them.
Please note: If your beard has trouble growing, try the beard roller !
Here are some Chinese beard styles that you can try: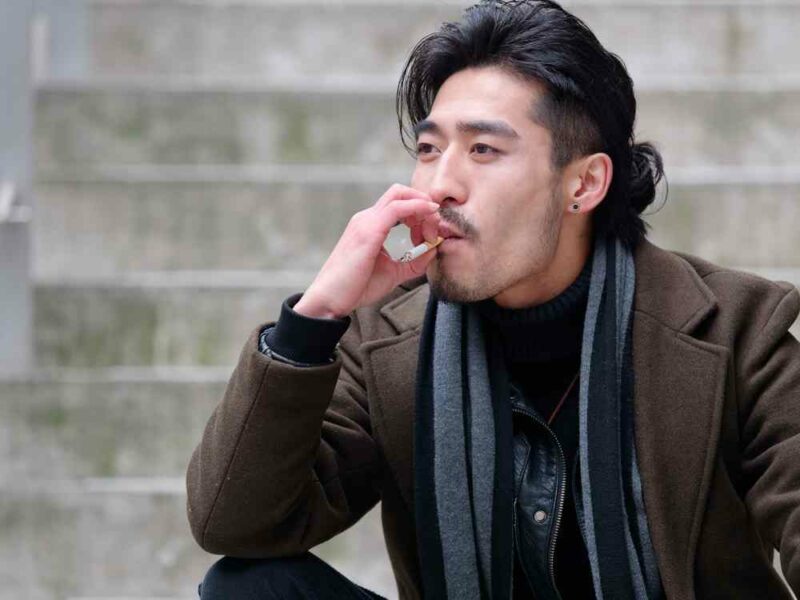 1. The chinstrap beard
Une bonne partie des hommes chinois s'en remet au style « jugulaire ». Elle est plutôt simple à faire pousser et elle ne nécessite que peu d'entretien.
In addition, you can opt for a chinstrap with less hair or even without hair on the cheeks.
It only requires hair on the jaw and chin and, as an option, a "soul patch" or a fly.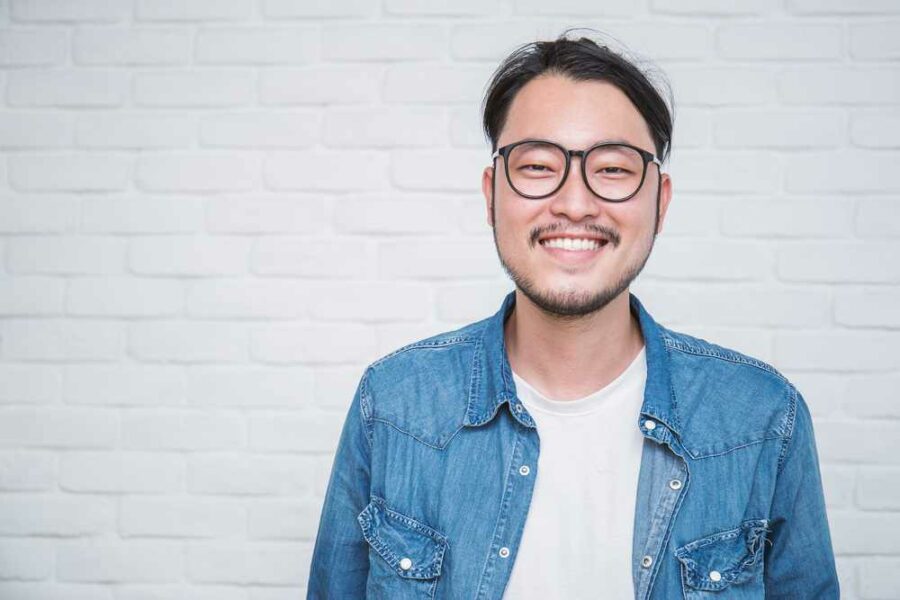 Promotion
Boar bristle comb + beard brush + scissors by Viking Revolution
Armed with the 3 most useful accessories to maintain your beardI mentioned the comb, the brush and the scissors, no more worries about trimming and styling your hair!
Designed with excellent materials (bamboo and pear wood) 100% natural and stainless steel scissors, this set is a small revolution.

Viking Revolution offers us a complete package for a very reasonable priceI think you will hardly find a better value for money.

The little extra? The storage box and the travel bag are very useful!
2. The short beard
La barbe légère est une autre excellente option pour les styles de barbe chinois. Vous aurez l'air plus sexy et plus attirant avec une barbe « en chaume ». Ce style est également connu sous le nom de barbe d'ombre.

It almost looks like a pencil-thin moustachea very popular style among gentlemen.
A large proportion of young Chinese men who wear beards prefer the short beard lorsqu'il s'agit de choisir un style de barbe. Car comme nous le savons, cela peut être considéré comme « sale » pour les femmes chinoises.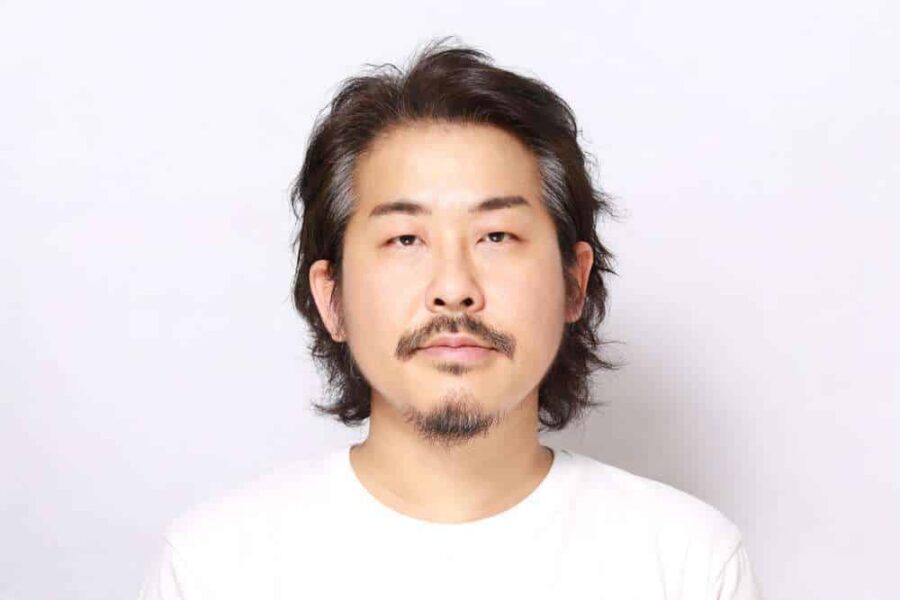 3. The short goat (goatee)
The Chinese goatee is another trendy style that suits all face types. It is a very popular style in Asia and China.
C'est un ensemble de poils sur le menton avec une tache d'âme et une moustache.

The mustache gives a "more focused" look with the goatee but it is possible to wear the goatee without it.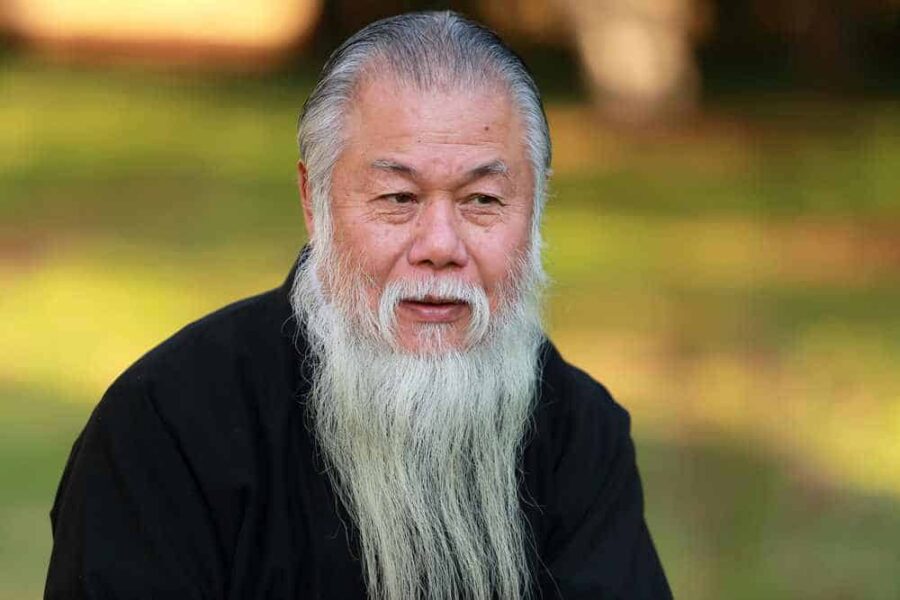 4. Scruffy beard with a long mustache
Si vous êtes d'origine caucasienne ou mélanésienne et que vous avez la chance de porter une barbe plus fournie, vous pouvez essayer ce style en toute confiance. Après tout, on voit quand même beaucoup d'hommes chinois avec des styles de barbe longue.
This style is also considered as l'ancien style de barbe chinois.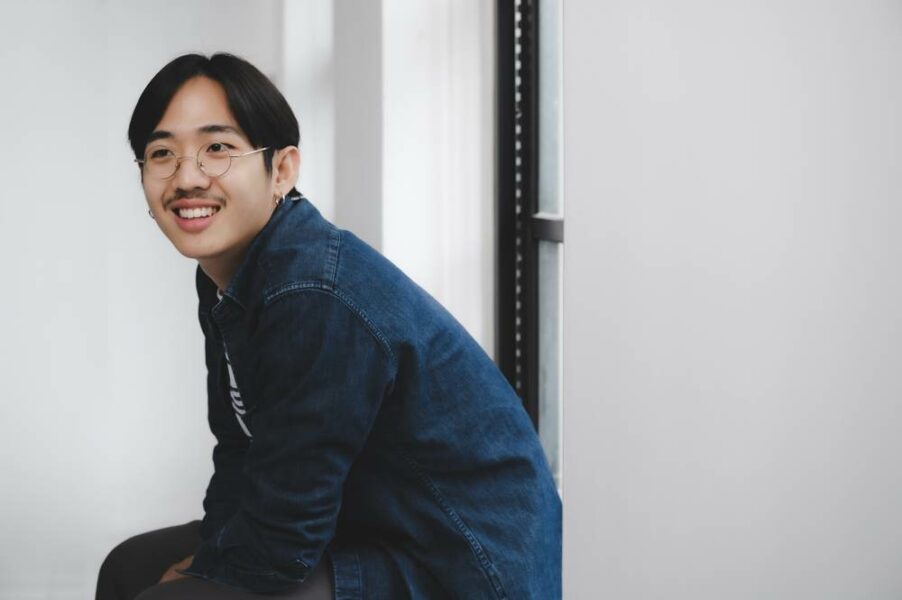 Promotion
Castor Oil Booster Serum by Barb'Art with almond, jojoba, sunflower and baobab oils
I present you the booster serum designed by Barb'Art which is of excellent quality and completely organic!
Its assets to make (re)grow the beard are not to be proved anymore
and that's not all, this oil :
Strengthens and protects the hair
Gives a more vigorous and powerful look to your beard
Nourishes and moisturizes in depth
Gives a bright and shiny appearance
Comforts the skin under the hair
In short,
I highly recommend it
if you want to increase the growth of your beard and mustache hair!
5. Moustache alone
Lorsque l'on parle de styles de barbes chinoises, il convient de mentionner "La 'Stache". Il n'y aura pas de poils de barbe sur le reste du visage outre la lèvre supérieure.
It is easy to grow and to maintain, et convient à toutes les formes de visage. Ce style est populaire non seulement parmi les Chinois mais aussi parmi les autres Asiatiques de l'Est.
6. The long goat
Chinese cultures are familiar with the traditional style of the long goatee beard. Dès que quelqu'un pense à des styles de barbe chinois, un long bouc vient en premier lieu.
Si un Chinois laisse ses poils faciaux intacts, sans les entretenir pendant une longue période, il finira par avoir une longue barbe de bouc au bout d'un certain temps.
Why? Because in many Chinese men, the growth pattern of the beard is done so.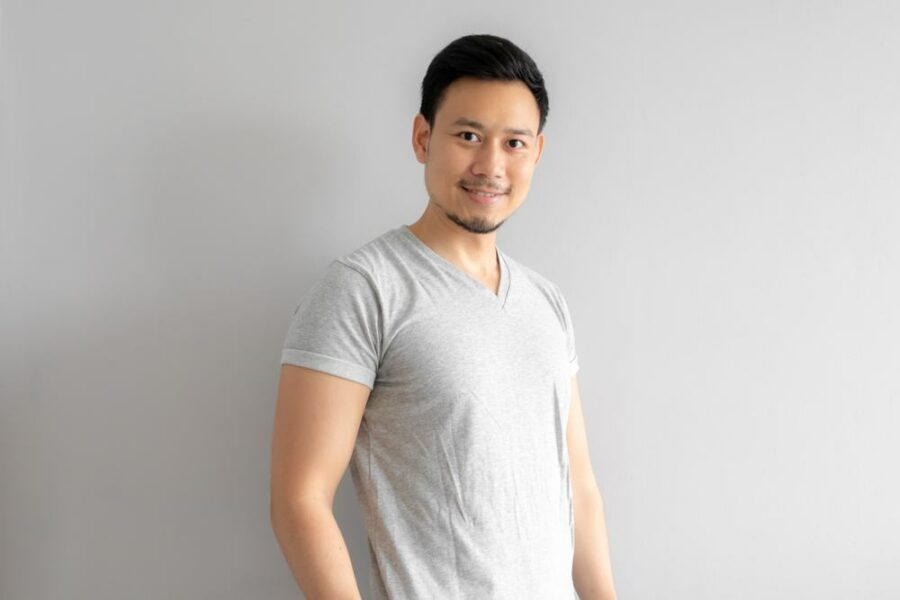 7. Anchor beard
Ce style ressemble surtout à une ancre de bateau, c'est pourquoi il est appelé anchor barb. C'est comparativement un style de barbe chinoise moins populaire.
Les poils du menton, de l'âme et de la moustache forment une barbe d'ancre. Elle ne nécessite pas de poils sur les joues ou les mâchoires. Elle est facile à développer mais un peu délicate à entretenir.

As I was saying, it can make you think of the Tony Stark beard style.
Other inspirations from Chinese with beard :
Maintain your Chinese beard
Avoir une barbe, c'est bien beau. Encore faut-il l'entretenir pour qu'elle garde sa prestance et sa beauté.
To do this, I advise you to :
Philips BT5515 - The versatile, waterproof and adjustable beard trimmer!
A true flagship in terms of versatility, the BT5515/15 from Philips is the perfect trimmer for bearded men looking for a simple and efficient shave.

With more than 40 height settings and a great autonomy, it is one of the best beard trimmers. 100% waterproof, you can even use it in the shower!
Promotion
Philips OneBlade QP2630/30: the best electric shaver on the market
Rechargeable, 100% waterproof, 4 clip-on adjustment shoes, unparalleled precision... Do I really need to introduce you to the Philips OneBlade shaver?
Shaving and trimming your little hairs has never been easier than with this technological gem.

If I were to advise you an inexpensive, high quality electric shaverI would choose this one!
La barbe chez les chinois n'est pas aussi rare que ce l'on croit !
Comme vous avez pu le voir au cours de ce post, les asiatiques et plus particulièrement les chinois n'ont pas tous les avantages pour avoir une grosse barbe. Que ce soit génétique avec le taux de DHT inférieur à la moyenne ou culturel avec l'état chinois qui diabolise la barbe, c'est très compliqué.

However, there are hundreds of beard and mustache styles that Chinese men can wear without any worries.
Bien sûr ! Même si elle est en général moins fournie chez les asiatiques ou qu'elle pousse différement, les hommes chinois ont bel et bien de la barbe !
Vous pouvez essayer une barbe courte et classe ou un bouc avec une barbichette, elle se porte très bien et s'adapte à beaucoup de formes de visage.
Otherwise, the mustache alone gives a clean and neat effect.