Do you want to get rid of your grey and white hair or become the future George Clooney?
Get some coloring wax, this little beard treatment works wonders on your hair to get the desired aesthetic result!
Of course, this is a completely temporary solution that will only last one day at most.

In this article, I will quickly introduce the coloring waxes, which ones to buy and then explain how to use it on your goatee!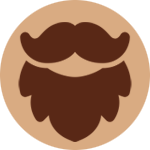 The opinion of the BarbierDuWeb
Beard coloring wax is useful for a fantasy moment, cosplay conventions or for parties like Halloween and birthdays. Affordable and easy to use, it is a useful gadget for bearded men! Plus, you can use it on your hair for an even look.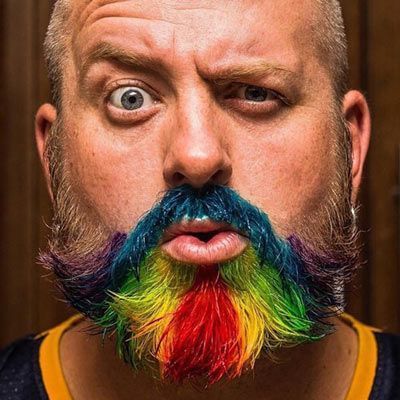 What is a beard coloring wax ?
The coloring wax is a type of beard wax to be used as a dye for color your beard hair.
Effective and inexpensive, it is available in many colors, usually quite original as blue, gray, red ...
It should not be confused with the beard styling wax which is used to style and maintain the cut of your beard.
Did you know that? There are also coloring gels for the beard
Why use a dye wax on my beard?
They are mainly used to hide imperfections (gray and white hairs, beard holes) or to make an original beard color Fuschia pink for example 😀
The coloring wax will be useful for parties such as Halloween, birthdays and costumes, because it is available in many colors.
Note: It is important to keep your wax in a proper beauty product storage that keeps your wax safe and quality does not alter it, you can choose a storage like this one: https://rangement-maquillage.fr/
What coloring wax should I buy to temporary dye my beard?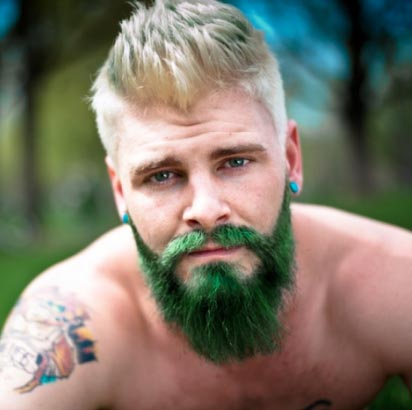 How do I use the instant coloring wax on my beard ?
The application of a coloring wax on the beard is very simple:
Wash your beard
Wash your beard with a beard shampoo and dry it at 80% (leave it a little wet).
This will allow the product to mix with the moisture in your beard so that it blends better.
Apply the coloring wax
Take a little wax with your fingers and start applying it little by little to your beard.
Focus on the desired areas if you are applying it for a specific reason such as filling in holes or hiding gray or white hairs.
For the rest, I advise you to do the same as for the oil application: stretch your hair from the roots to the tips for an even result.
Repeat as many times as necessary to achieve the desired result.
Leave it on for a few minutes
The time it takes for the product to act on your beard and cling to your hair. You'll see the change right away!
Paint, brush and dry
Then, brush your hair with a suitable brush and comb your beard and dry it with a mini beard dryer to get the final result: a beard colored in the desired shade!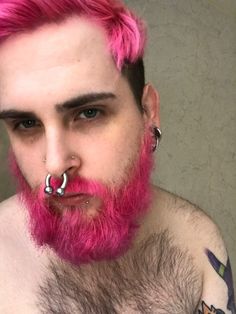 Conclusion on the coloring wax for the beard
Useful for parties, events such as Halloween or even going out and having an original beard, beard coloring wax is an inexpensive and easy to use product! Moreover, it is easily removed with water.
At this price, it's pretty fun and quite useful depending on the situation!

What about you, do you use wax to color your beard (or your hair)?
In general, hair coloring waxes are also good for beards because similar products are used. Often, the product will be sold as a beard and hair colorant.
It is therefore safe to use hair coloring wax on the beard.
To remove the coloring wax from your beard or hair, simply rinse well with clear water!
If that's not enough, switch to shampoo! And be careful, I see you... We use a special shampoo for beards, otherwise... Well, you'll have a dry beard because hair shampoos are too aggressive for the face.