If you have receding chin syndrome, that chin that is turned inward, you have probably asked yourself a question: how can I hide it? How do I hide it?

Well, you should know that the beard comes to the rescue! If of course, it grows in your home...

In this article, I'm going to show you some beard styles that are suitable for your tucked-in chin in order to hide it and conceal it!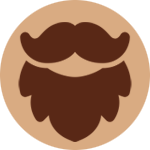 Can a beard hide a weak chin or jawline ?
Some men are fortunate enough to have a square jaw (and therefore a square jaw). square-looking face), while others are looking for the best way to hide their receding chin. And believe me, many of you are desperate to hide it, even if it means going under the knife!
In fact, if you ask me, the best way to hide it is to grow a stylish beard.
The only thing you'll need to pay attention to is the style of beard you choose: it should be suitable to hide your tucked-in chin.
The easiest way to do this is to grow a beard. With a well-formed and sculpted beard, you can enjoy a new look and hide your problem area without having to undergo painful operations and treatments.
Of course, if you don't like beards, plastic surgery and fillers are the only options left.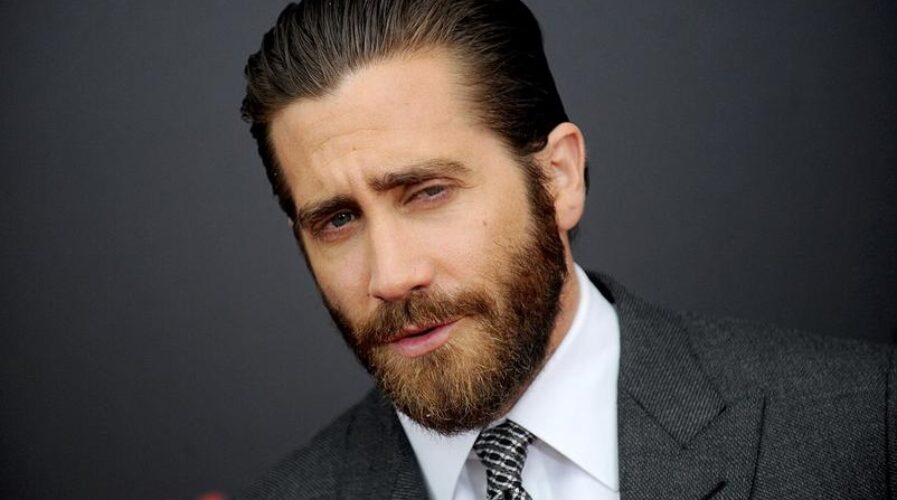 1. The full beard
Growing a thick, full beard is probably one of the easiest ways to control the shape of your face.
You can shape it to make your chin look longer, which helps you hide the receding chin. In fact, even a short beard (if properly trimmed) can help reduce the effects of a weak chin.
However, you should be careful to avoid very short beards as they can worsen the appearance of your chin.
The advantage of having a full beard is that it is easy to style and you can consider many styles.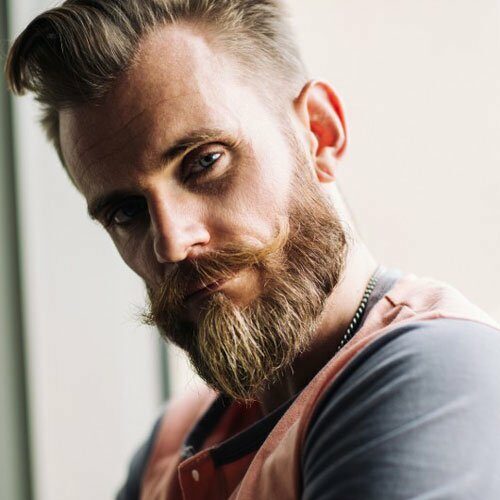 2. Ducktail (Ducktail)
Another beard style you can try is the Ducktail beard or commonly known as "Ducktail". This is one of the best beard styles to adopt if you want to hide your weakness.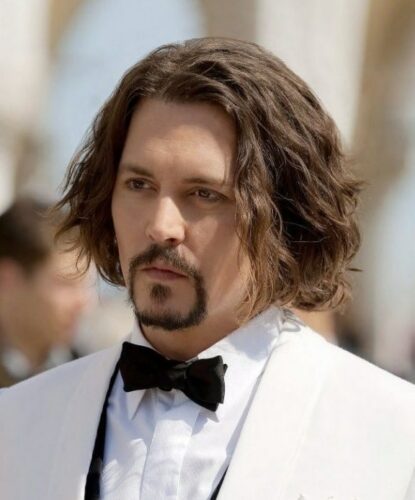 3. The beard in a circle
You can also consider a "circle beard" style (also known as a full goatee).

A full goatee is by far the most common type of goatee! This style consists of facial hair on the chin that connects to a mustache to form a circle around the mouth. It is easy to maintain You just need to make sure that there is no hair on your cheeks.
With a circle beard, you can disguise the appearance of your weak chin so that it doesn't draw too much attention. The subtle effects of the style greatly help to elongate the chin and your face without it being too noticeable. This style is versatile as you can use it casually or formally.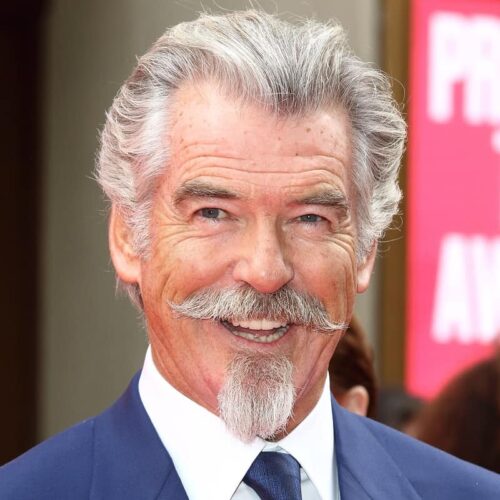 4. The elongated goat
The elongated goat (or Van Dyke), as its name indicates, extends along the jaw and the legs must be cut very short.
However, it differs from the classic goatee that extends along the entire jaw line.
This style makes the chin more voluminous and lengthens it. By pulling back the lower edges, you give the impression that your jaw is wider.
The advantage of this style is that it is not difficult to trim and maintain your hair! You should remember to brush your beard often to make it presentable while avoiding things like dandruff.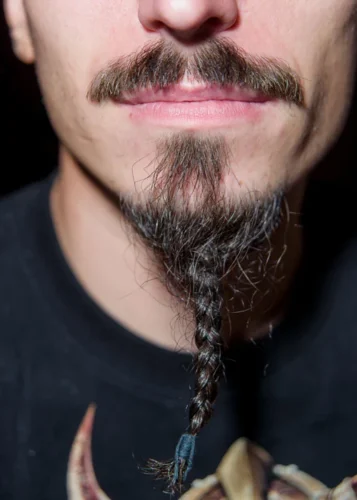 5. The long goat
The length of your facial hair at the chin determines the style. However, there is no strict criteria that is used to measure the length of your beard.

By adding length to your chin, you make it look more prominent and longer. If you wish, you can even braid your goatee to enhance your appearance.

The fact of braid your goatee also makes your face look longer, so your weak chin won't attract other people's attention.
How do you maintain your beard to hide that receding chin?
Choosing the right beard style for a weak chin is not an end in itself, as there are different steps to take to maintain it. Indeed, you need to:
The beard to the rescue of men to hide the receding or weak chin !
Some men don't feel comfortable with a face that doesn't have a strong jawline and that's understandable.

However, the good news is that there are solutions! As you've seen from this article, you can use your beard to hide your receding chin.
The best is to choose a style that will accentuate your chin by lengthening your face. Thus, it will be hidden and concealed: to you the life of handsome!