Do you have a slim face and want to enhance your appearance with the right beard? Expect to be surprised by the secrets that BarberDuWeb will reveal to you!

Transform your look and enhance your face thin will be child's play. I've chosen 10 for you beard styles that adapt perfectly to this morphology de faciès!
10 beard styles for slender faces
It's time to explore a new dimension of your personality with charisma and style. I've carefully selected 10 of the best beard styles to complement a narrow face. Are you ready? Let's get started!
---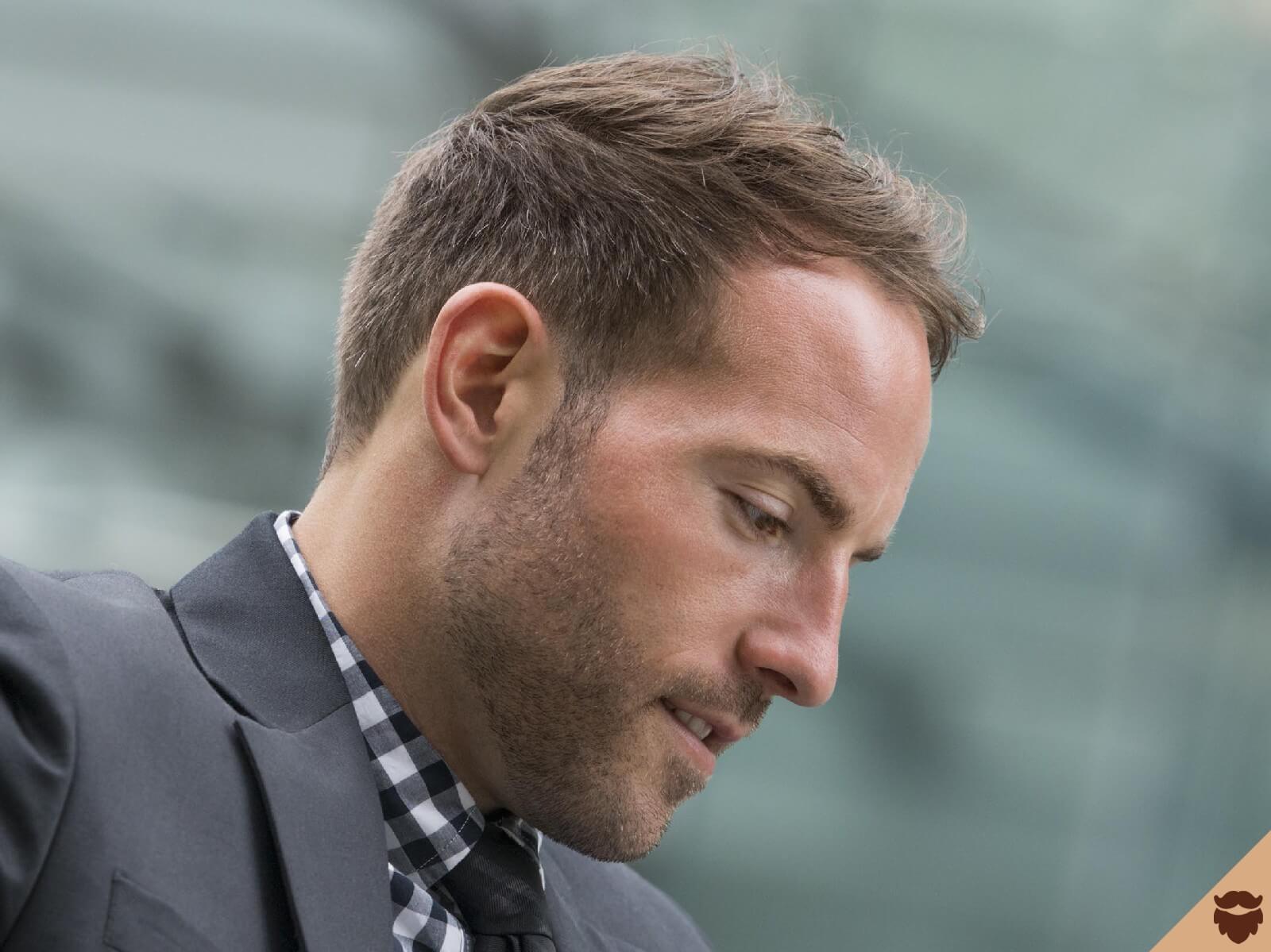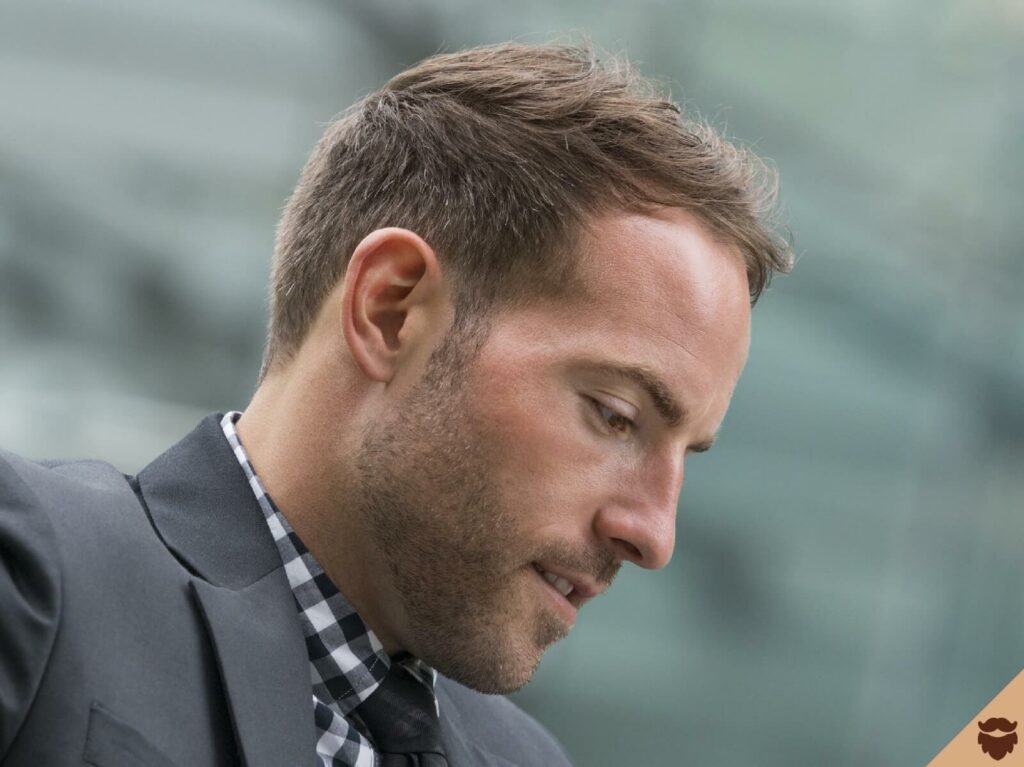 1. The three-day beard
How about a beard that exudes casualness without neglecting style? The three-day beard is exactly what you need! It adds a touch of volume to your face, without overpowering your features. A spontaneous, virile look!
---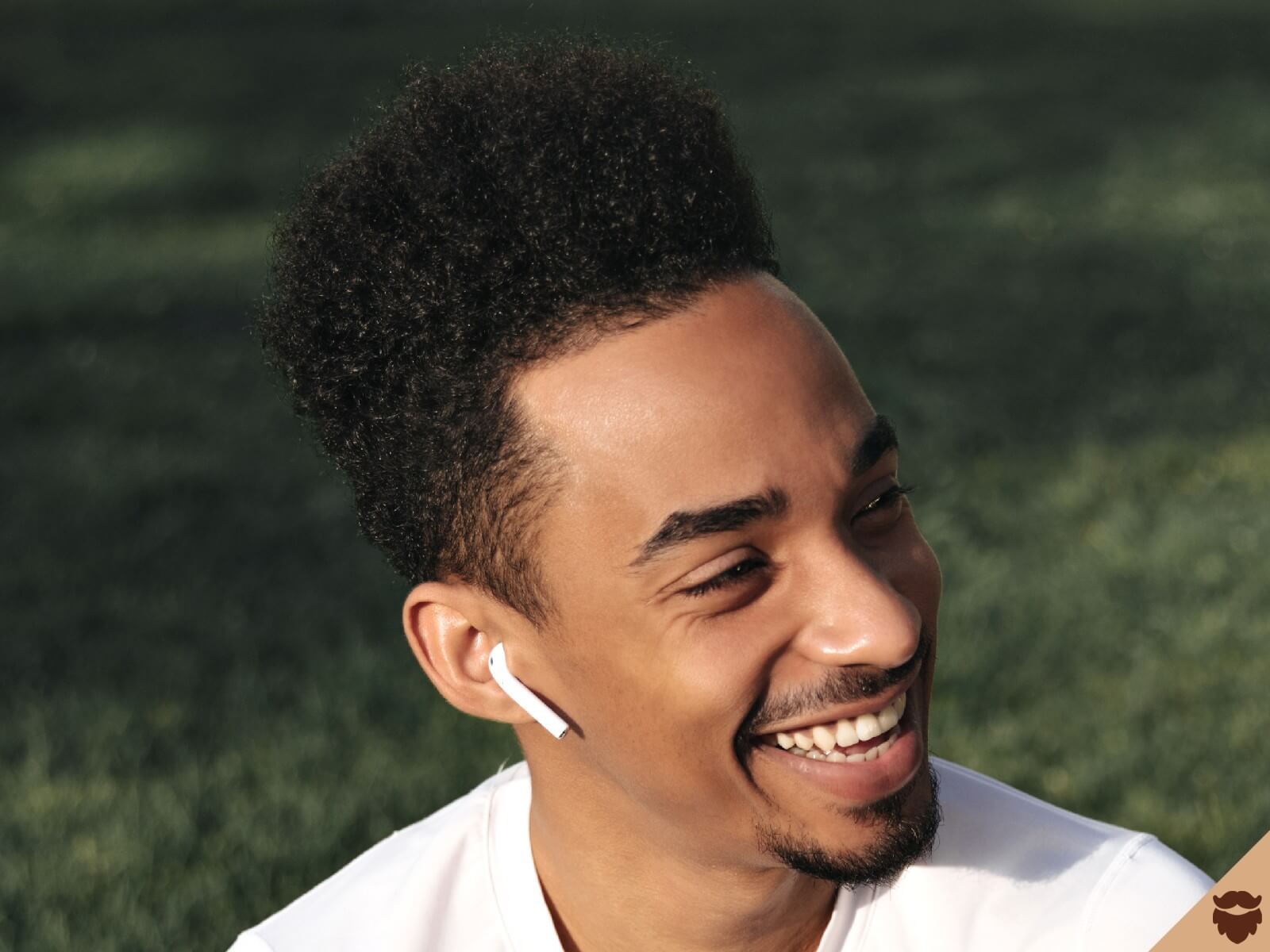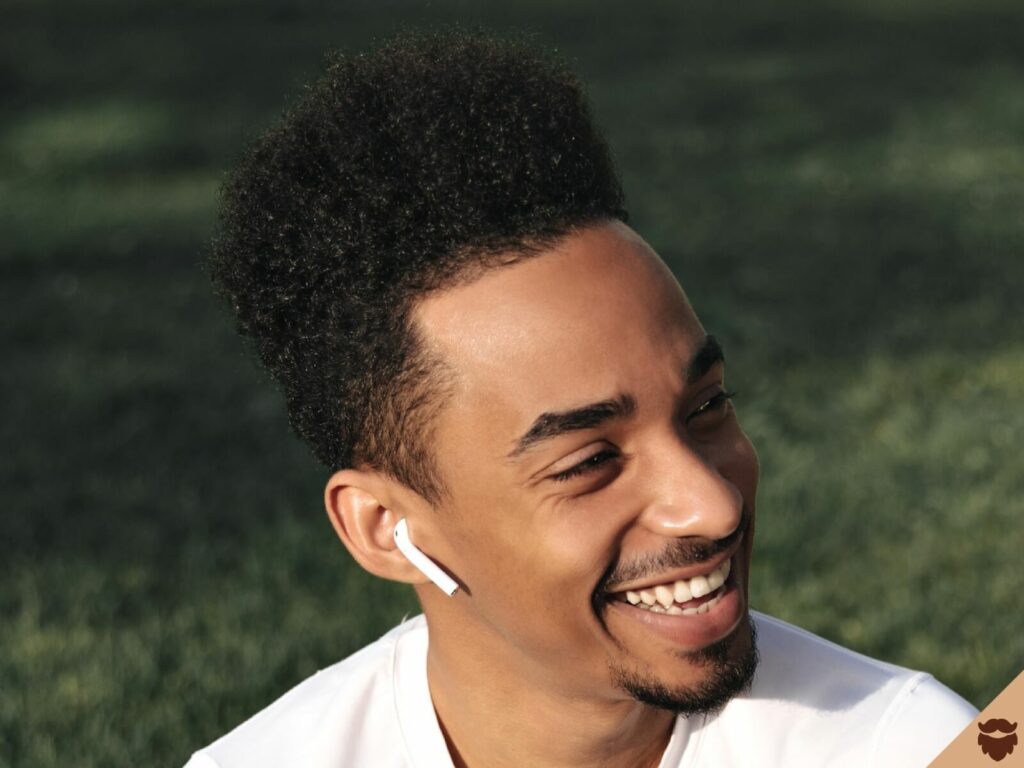 2. The goatee
Perfect balance between fine detail and robust structure, the goatee is the ideal choice for accentuate your chin and balance the appearance of your jawline.
---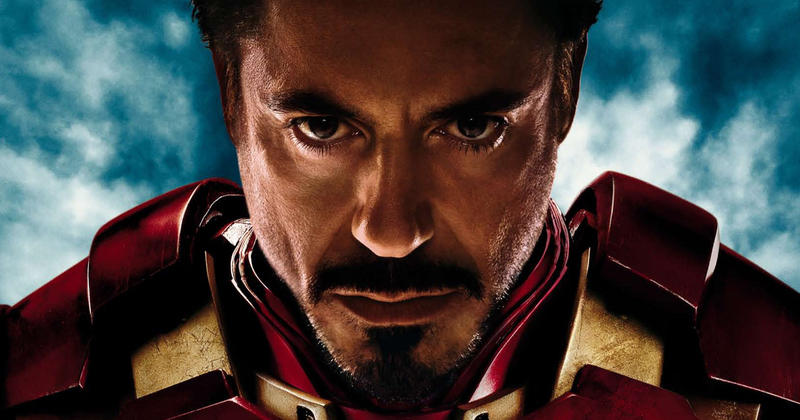 3. The anchor beard
With its ability to highlight your chin and add character to your face, the anchor beard is your trusted ally. I warn you: you'll attract attention. Just like Tony Stark with his beard in Iron Man !
---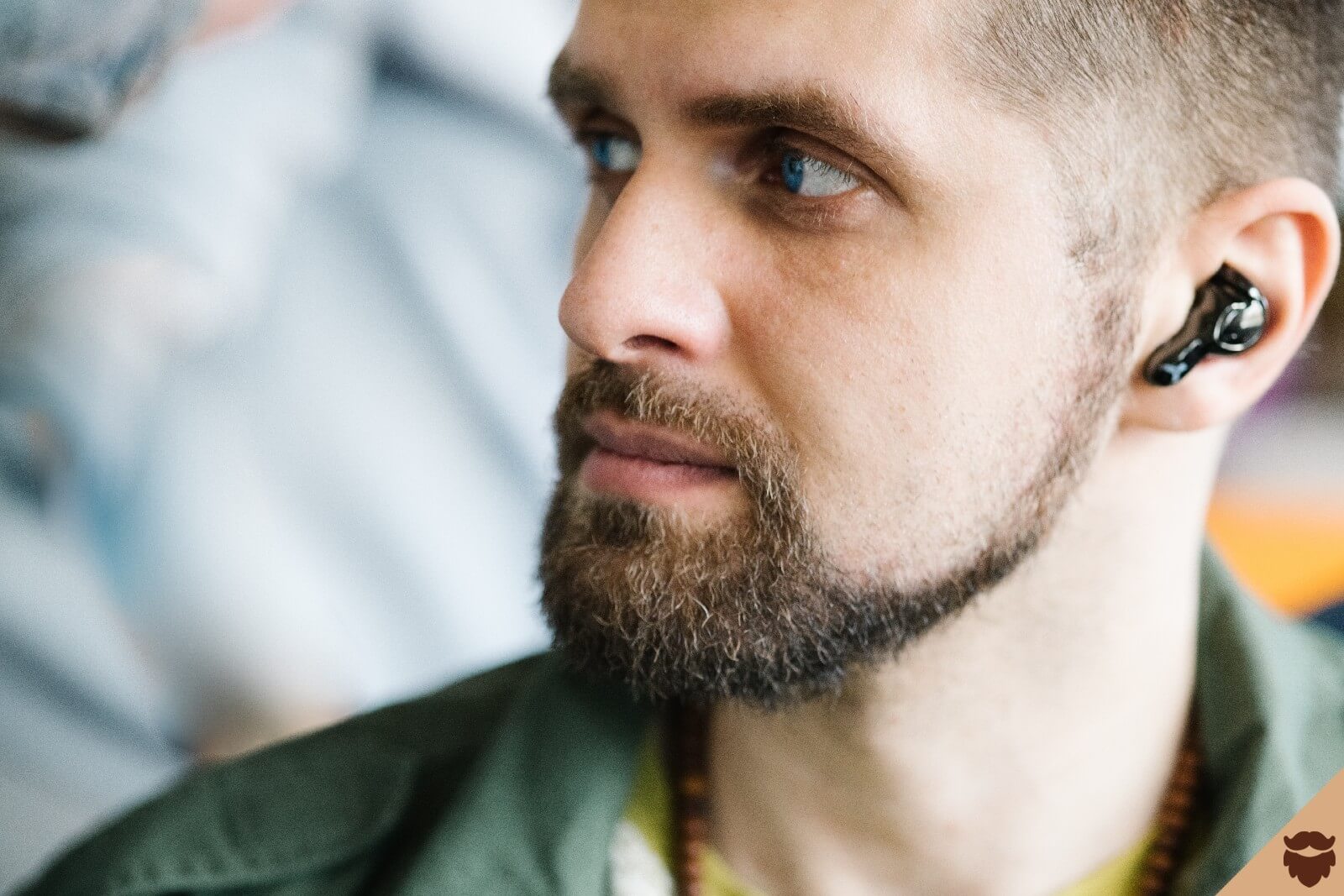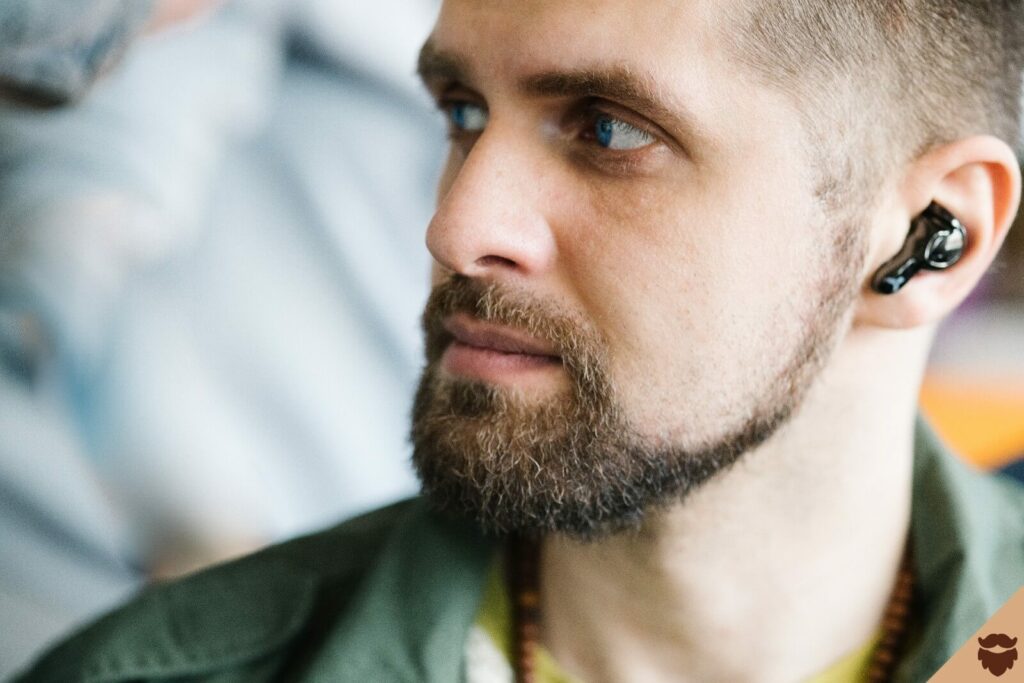 4. Beard collar
Do you want a wider jawline without too much effort? Visit beard collar is your answer! Simple enough to grow, it frames your face, giving the impression of a wider face. Be bold, be unique, with a look that defines you!
---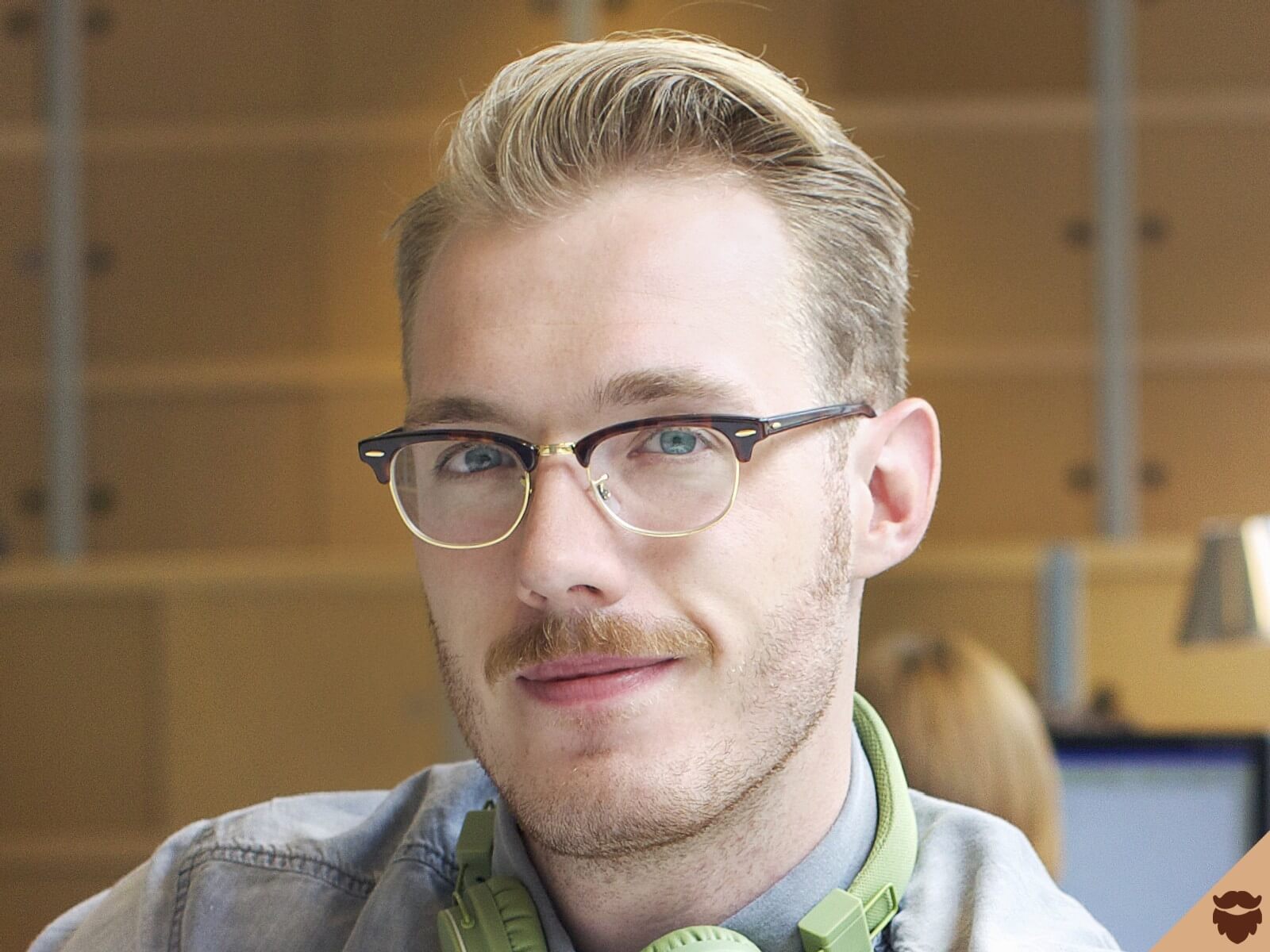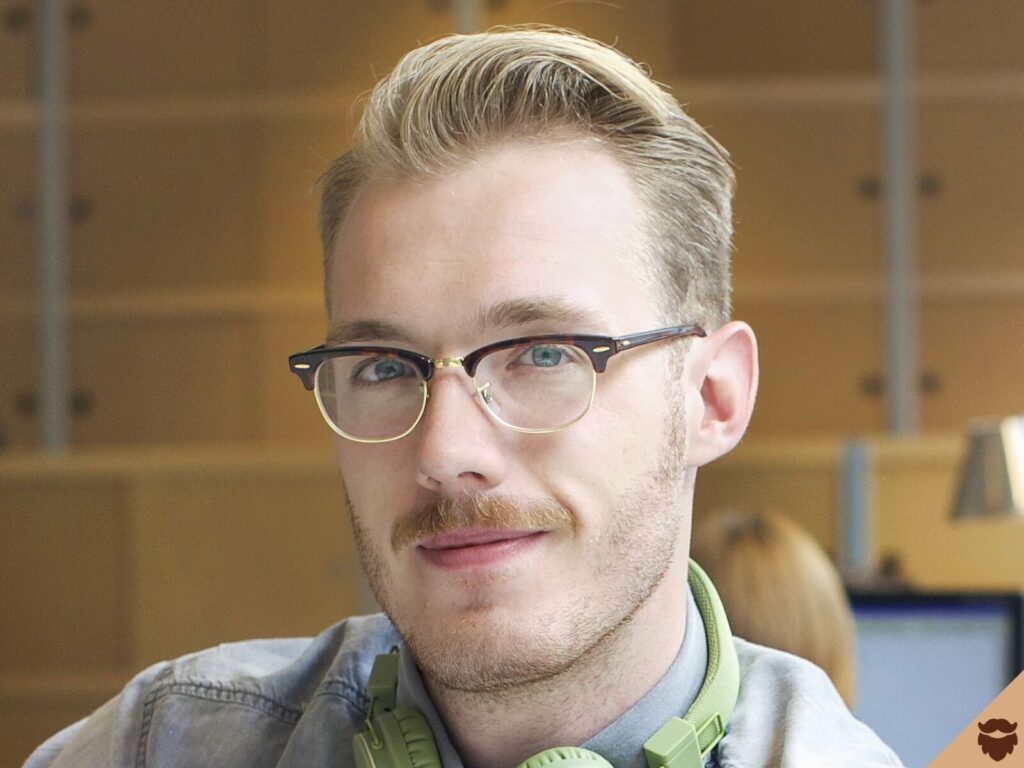 5. A short, well-trimmed beard
Looking for symmetry and depth without weighing down your features?
I present the short, well-trimmed beard. A subtle invitation to sophistication without neglecting your comfort.
---
6. Chinstrap beard
The Chinstrap" beard is a fine, carefully trimmed beard that follows the jawline. It can help create extra definition and symmetry on a thin face.
---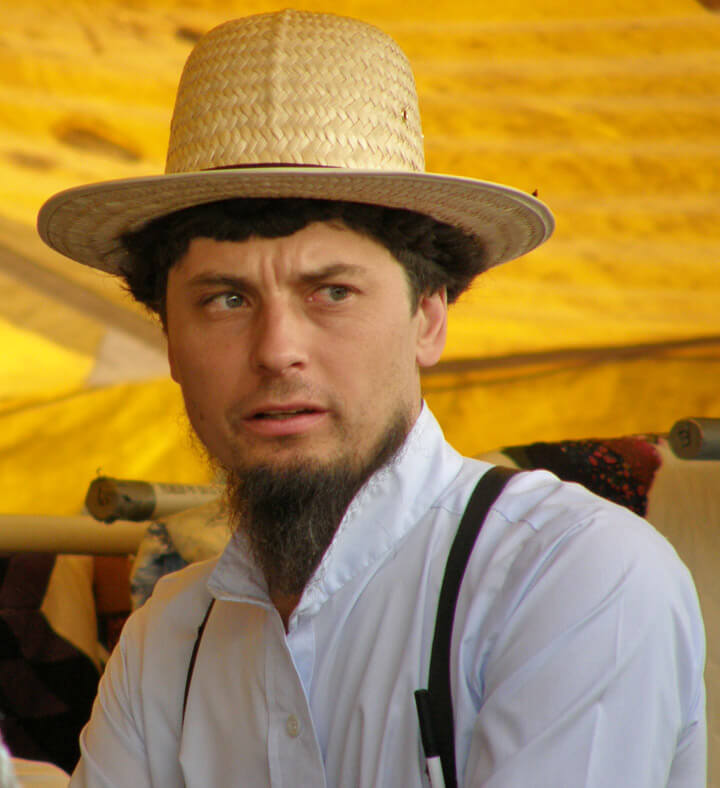 7. The pointed beard
With the pointed beard (V)You'll be able to show off your chin! A slight elongation of the face that makes all the difference.
---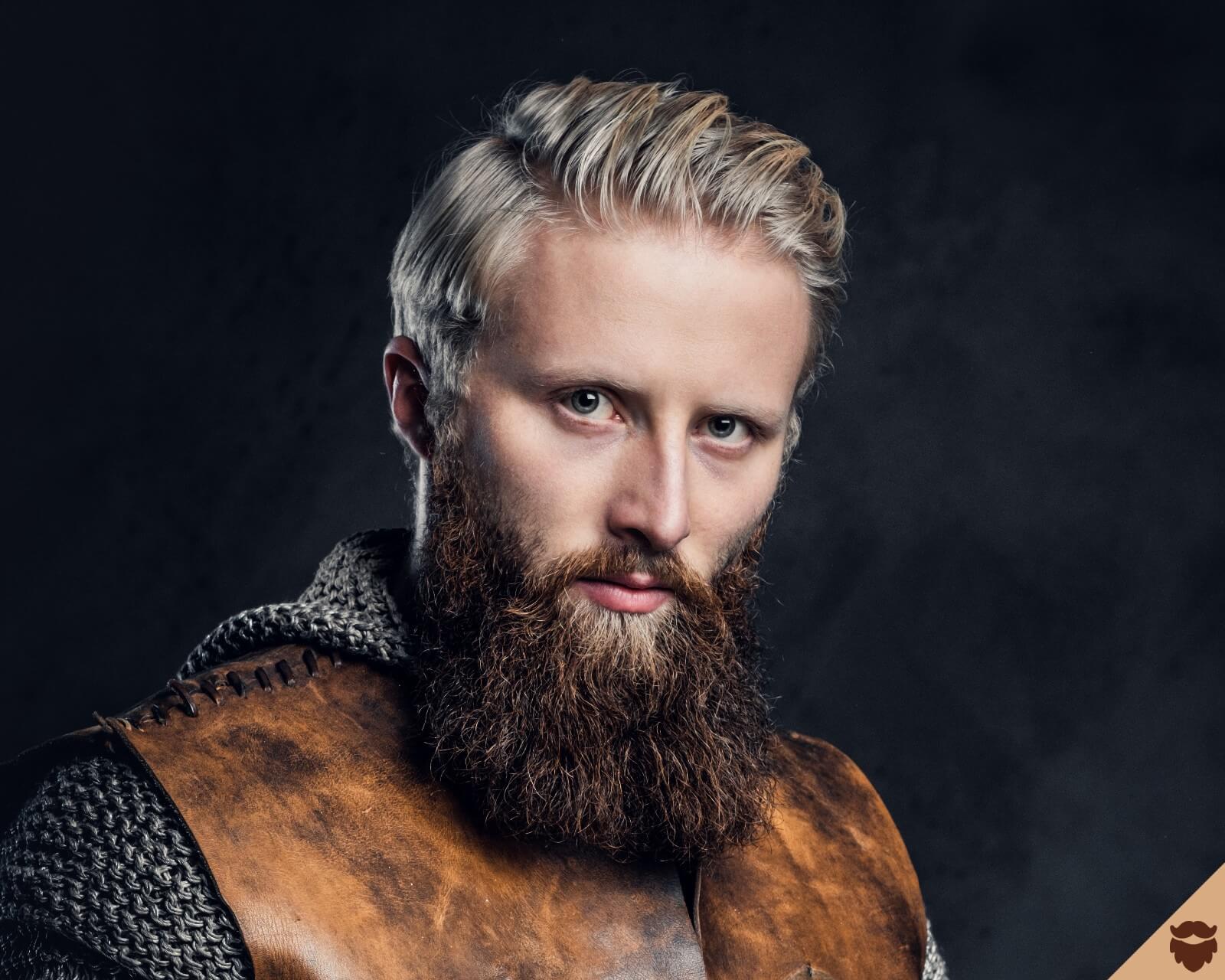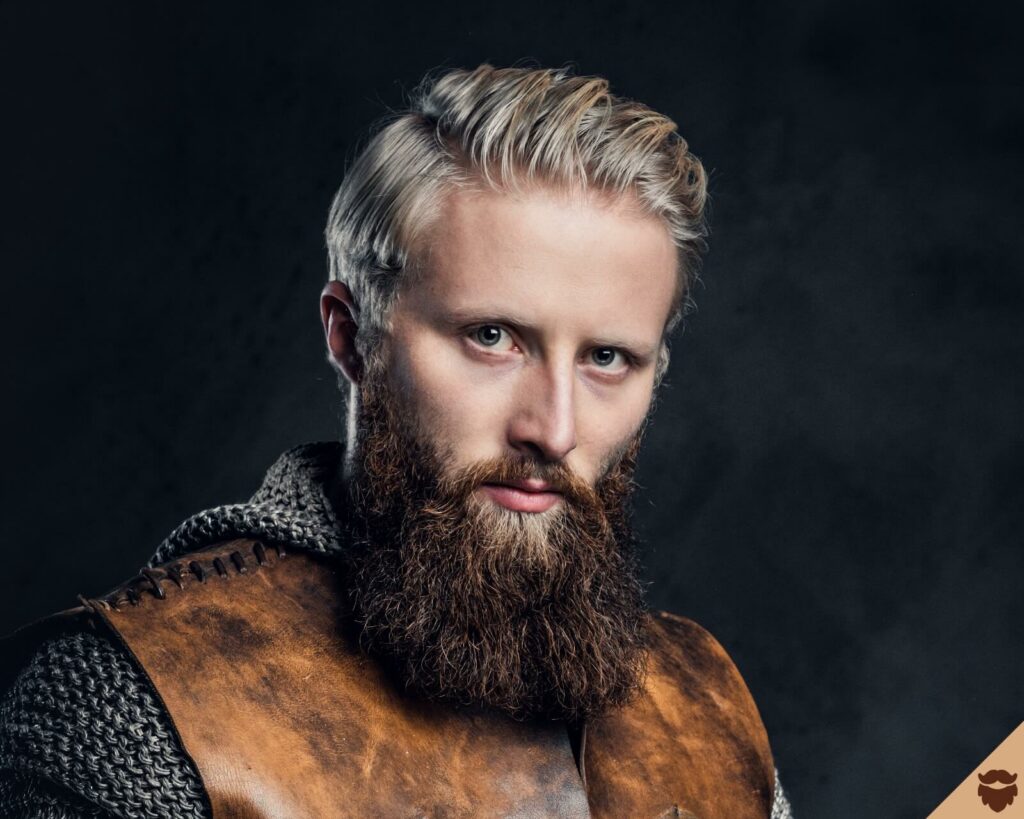 8. Viking beard
For a bolder, more rugged look, consider a beard inspired by the Vikings. A full, long beard combined with a well-groomed moustache. It can give an impression of strength and masculinity!
---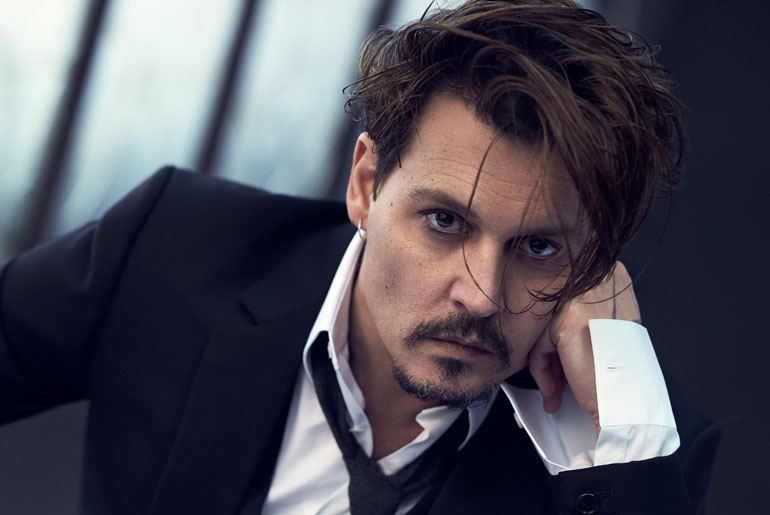 9. The Van Dyke
If you like originality, the Van Dyke is for you!
A skilful combination of goatee and moustache that add character and highlight the chin. Originality is good, believe me.
---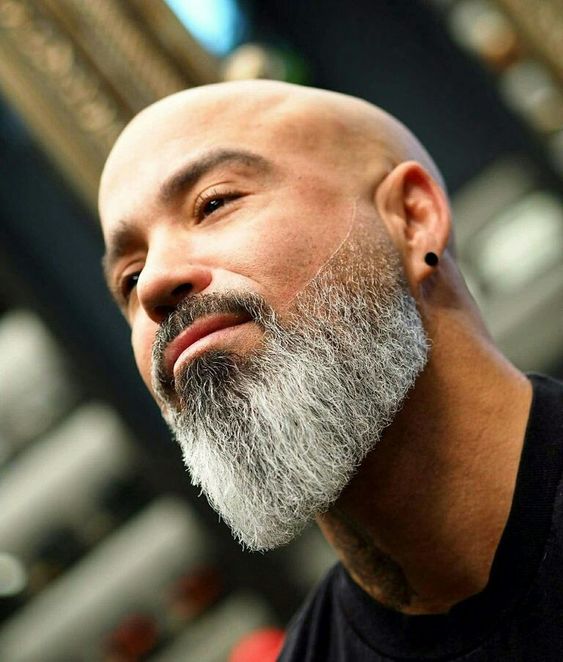 10. The long, controlled beard
Are you ready to commit to a style that makes a statement? If so, we'd love to hear from you, the long beard is for you! With undeniable presence and head-turning volume, your slim face will never look more remarkable.
---
What is a thin face shape?
A slim face shape is characterized by an elongated, narrow facial structure. The cheeks and jawline are often less pronounced, giving the face a slender appearance.
This morphology is generally accompanied by a narrow forehead and chin, with faint cheekbones, unlike the diamond face.
The thin face may resemble the oblong" (or rectangular) face type but not exactly the same characteristics.

One thing's for sure: beards can play a crucial role in balancing and harmonizing the proportions of this type of face. It will create the right volume and structure effects!
So how do you choose the right beard style to enhance a slender face?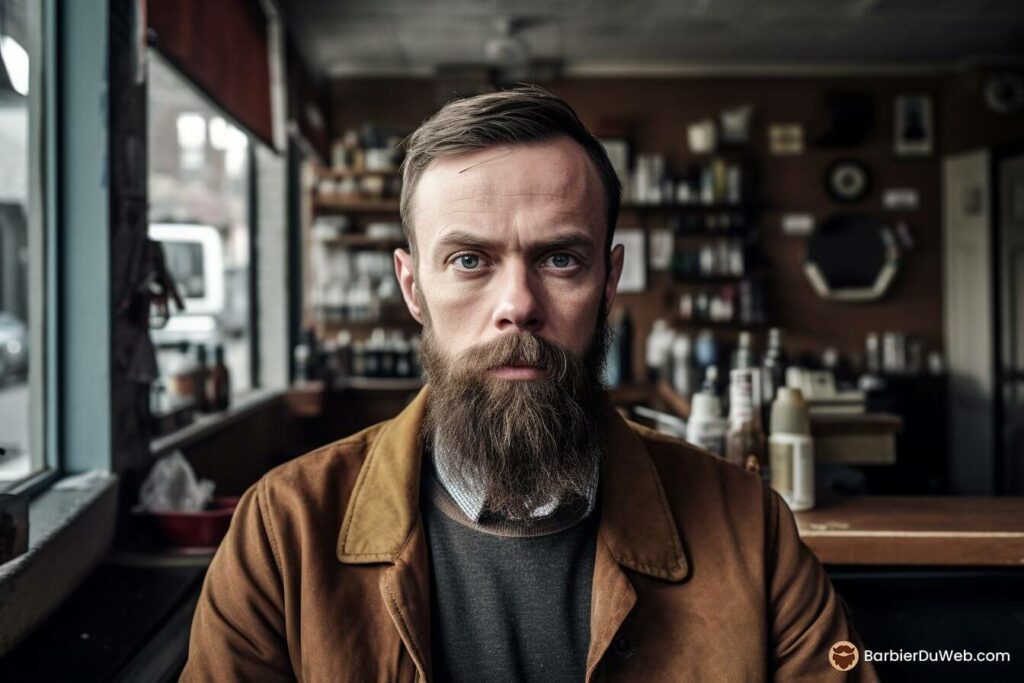 How do you know if you have a tapered face?
To determine whether you have a slim face, all you have to do is look in the mirror! Simple, isn't it? Stand up straight and move your hair away from your face.

Then follow these three steps:
Analyze the width of your forehead: if the width of your forehead is narrower than average, this may indicate a thin face.
Examine your cheekbones: slightly prominent cheekbones are also a sign of a slim face.
Observe the shape of your jaw and chin: if you notice that your jaw is narrow and your chin is pointed or elongated, this confirms a thin face shape.
If you meet these criteria, you probably have a slim face!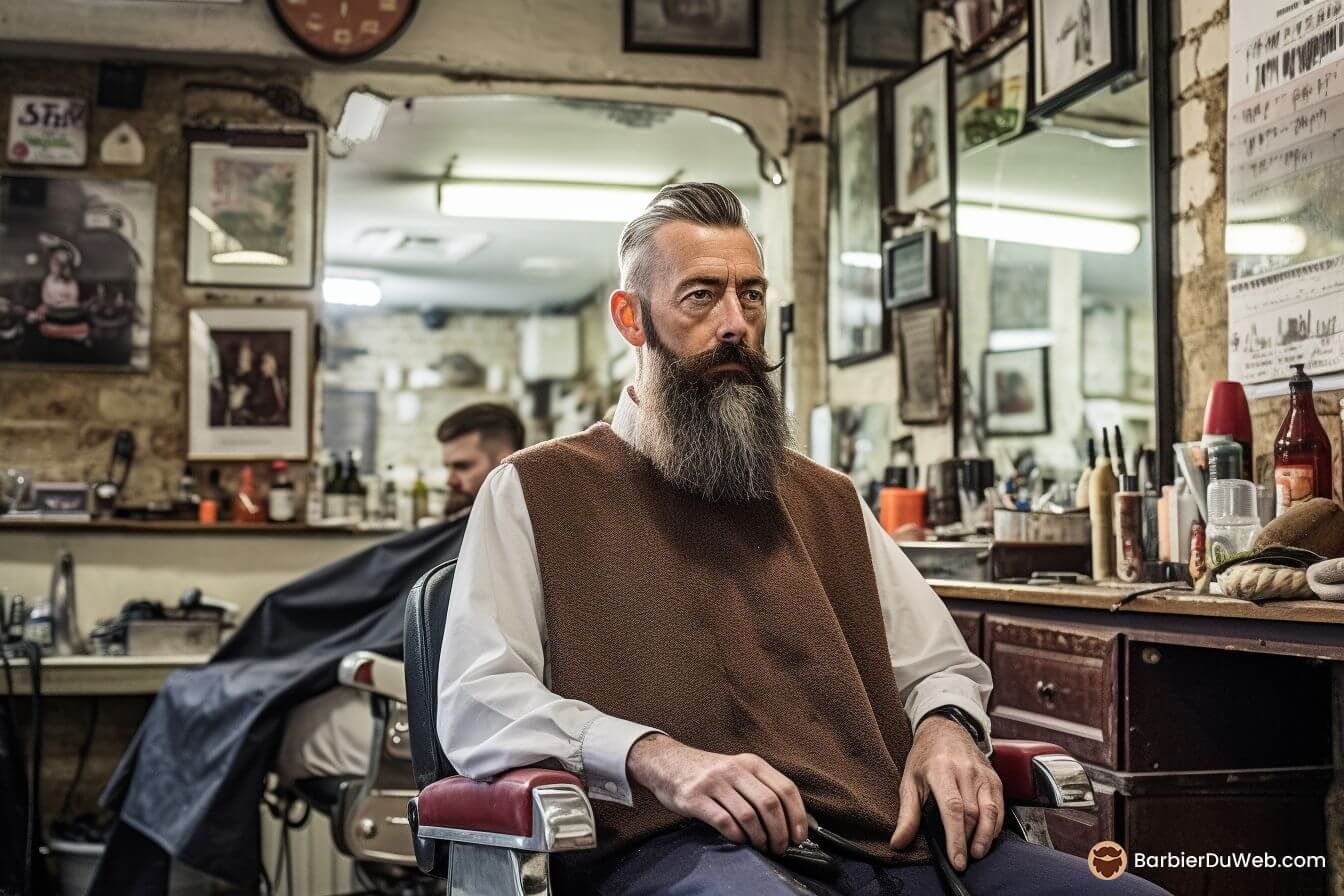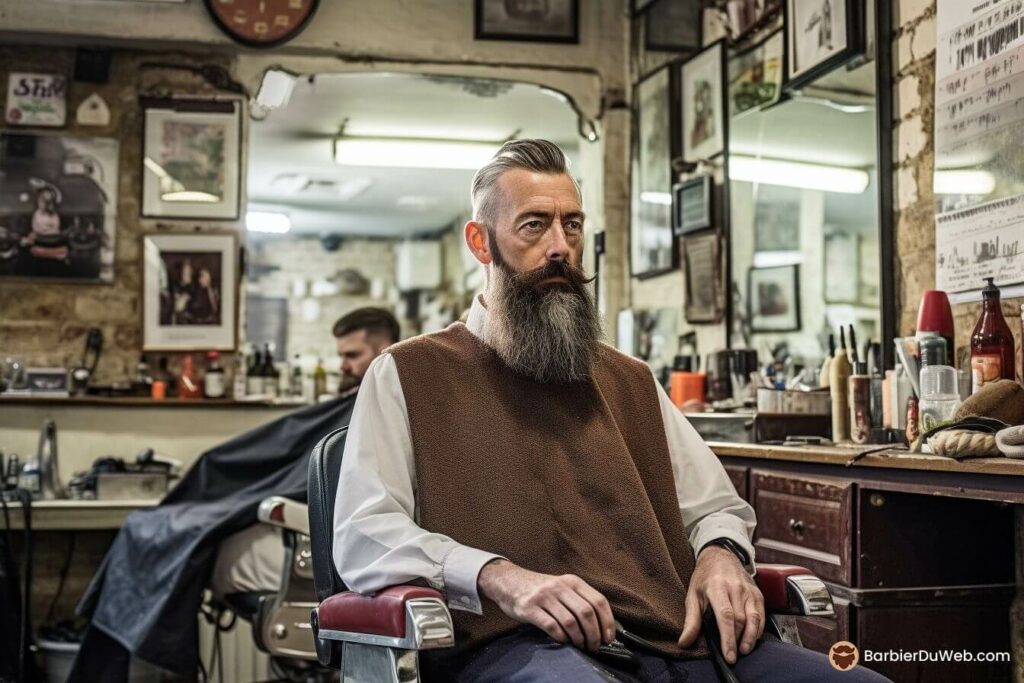 What type of beard is right for a thin face?
The ideal beard style for a slim face aims to cbalance the proportions of the face and accentuate certain features to give a harmonious appearance.

We are therefore going to look for :
Creating volumeespecially around the cheeks and jawline, to balance the thinness of the face.
Structure your face by strengthening the jaw and chin, to give a more defined, less elongated appearance.
Adapting the style so that it reflects your personality and matches your features!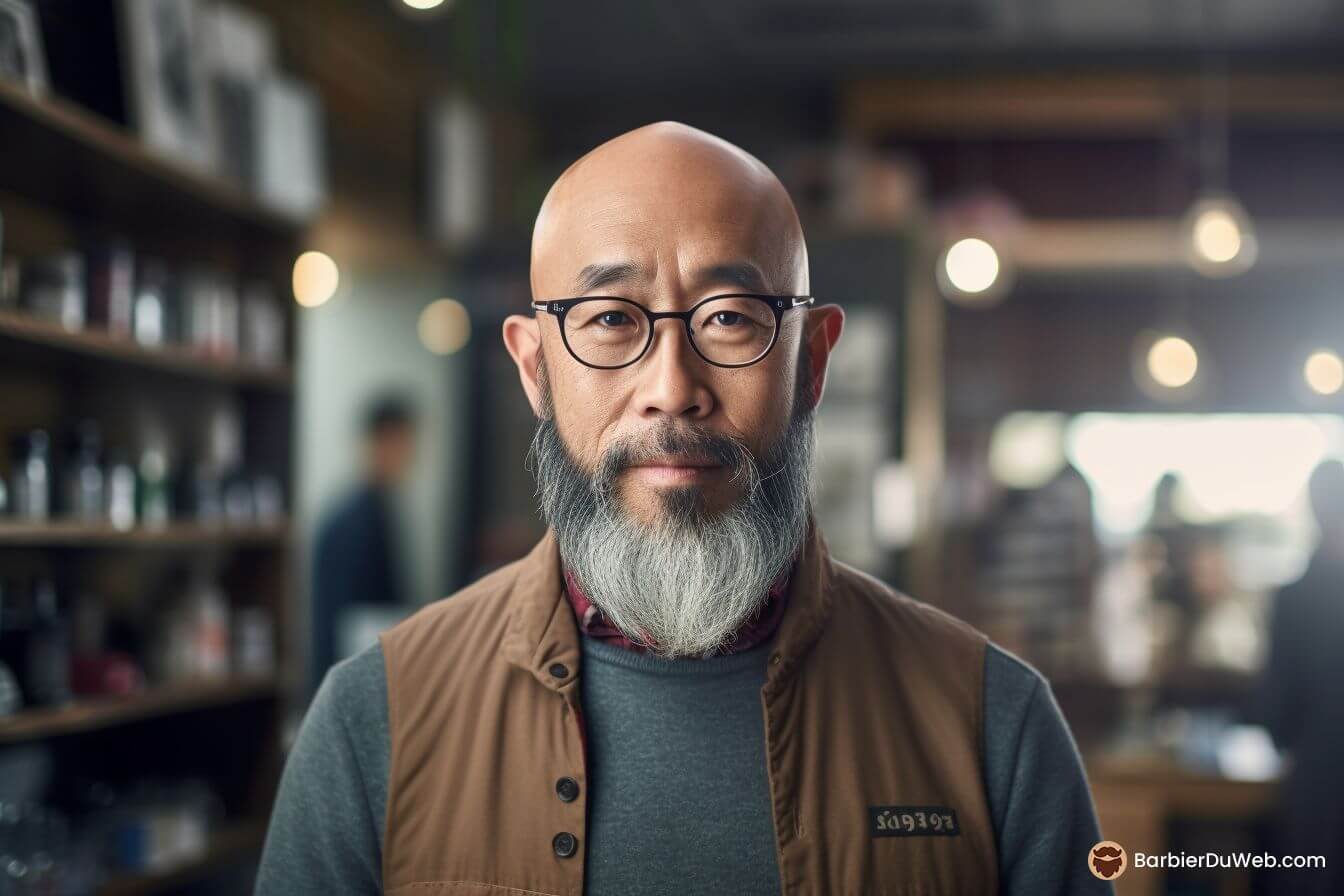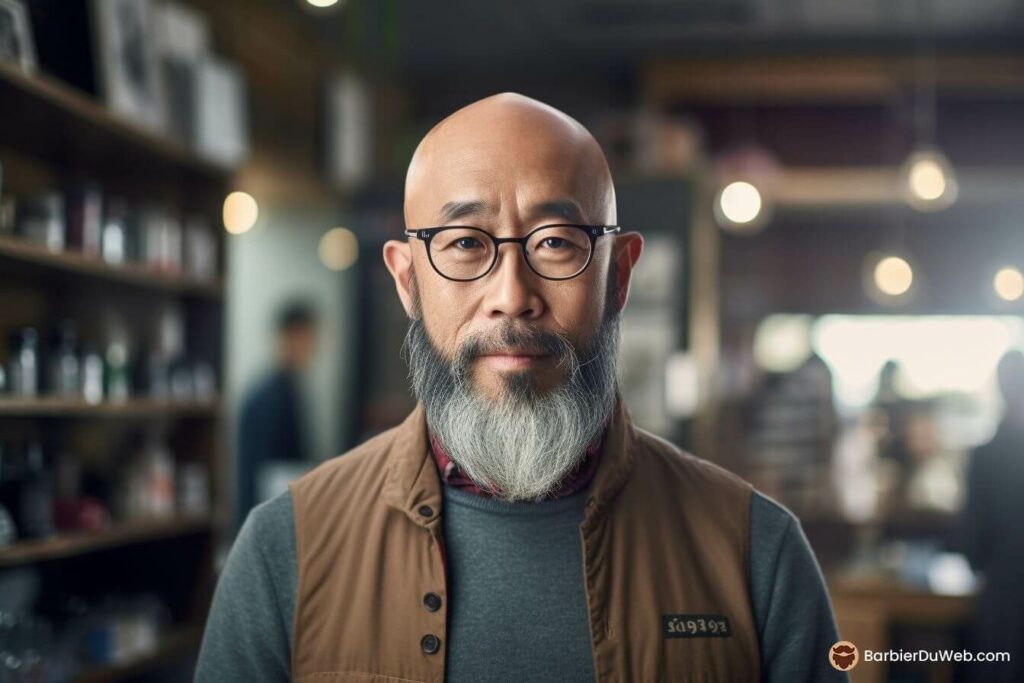 What style of beard for a bald man with a thin face?
‍Si you're a bearded man with a smooth skullI clearly recommend a style that enhances your unique face:
The three-day beard: adds volume and character to your face without being too intrusive, adapting perfectly to your bald style.
The short, well-trimmed beard: frames the face, adds structure and harmonizes well with the absence of hair.
The beard collar: adds width to the jawline and balances the proportions of the face, especially for bald men.
Goat: This classic accentuates the chin and adds depth to your face, pairing well with baldness.
The anchor beard: it highlights the chin and adds a touch of originality, while adapting to a shaved-head style.
The Van Dyke: a combination of goatee and moustache that adds character and goes perfectly with a thin, bald face.
The long beard: for bold men, a long, well-groomed beard can add presence and volume to the face.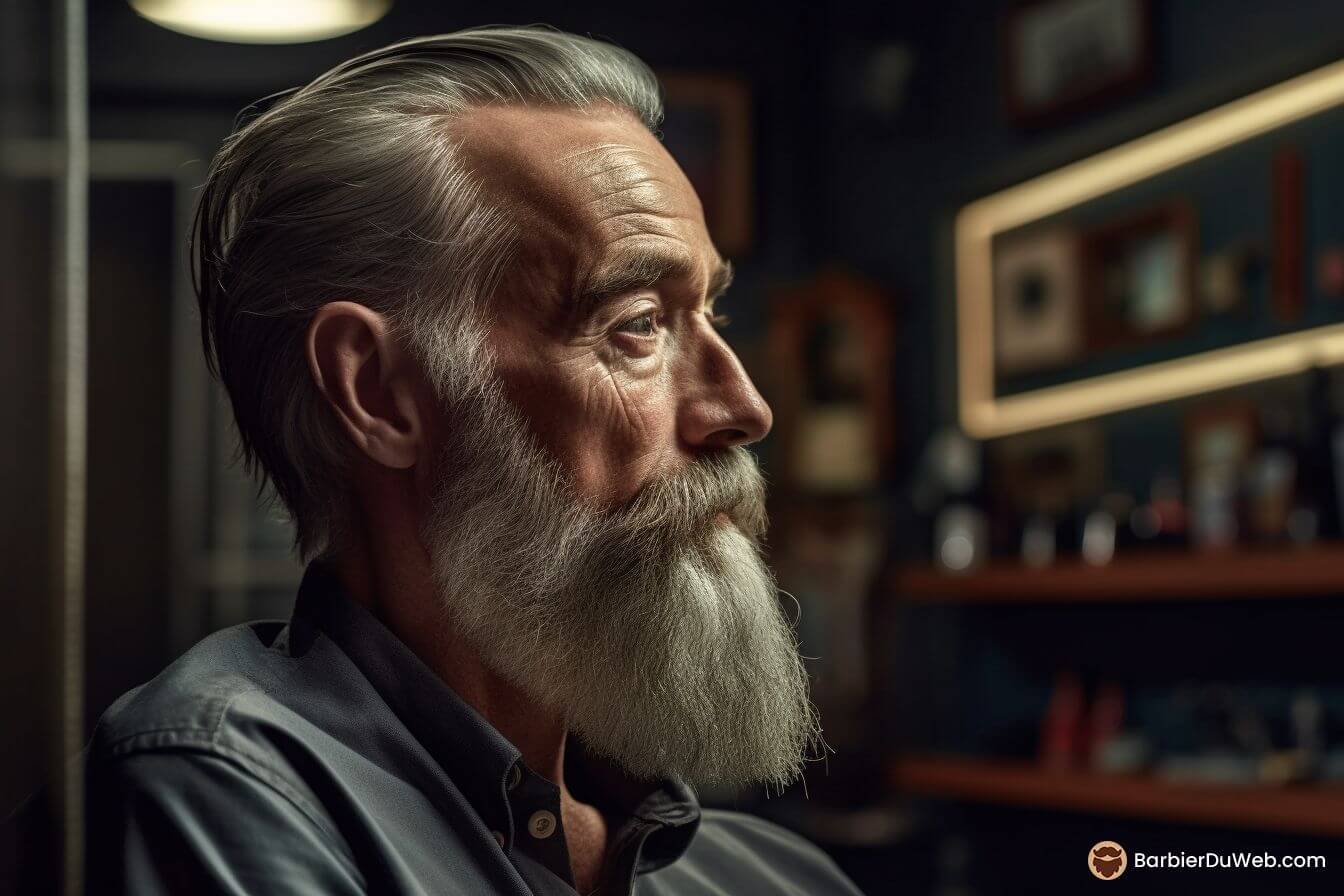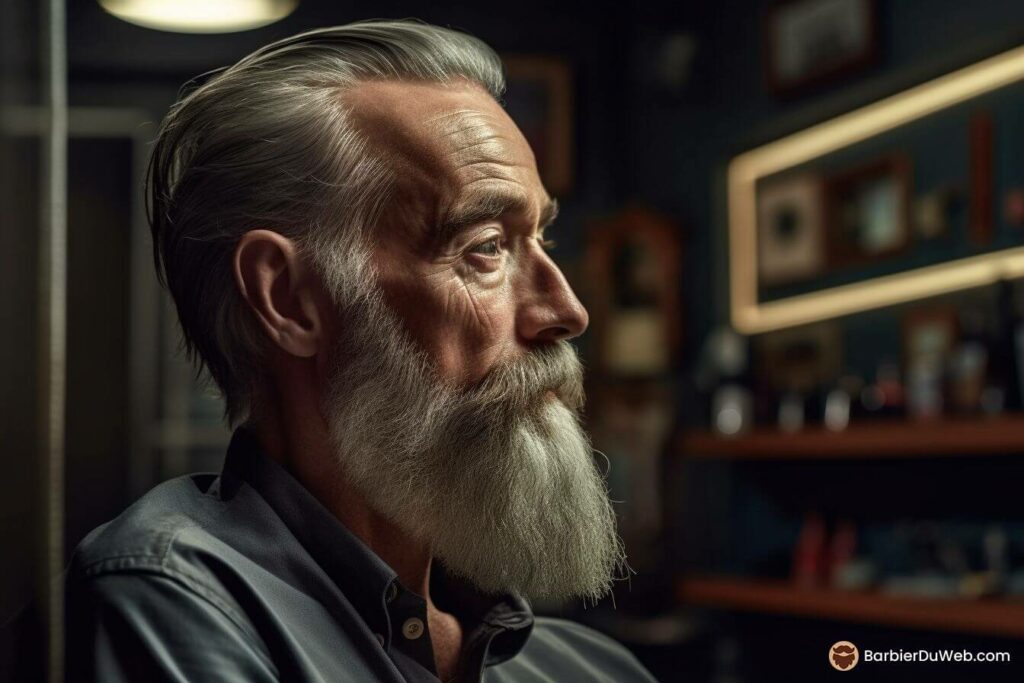 Beard cuts to avoid with a slender face
Some beard cuts may not be suitable for men with thin faces, as they may further emphasize the thinness of the face instead of balancing it. Here are some examples of beard cuts to avoid:
A very long and unkempt beard: it can make your face appear longer and thinner.
The

very long Mutton Chops

: rouflaquettes that go down too low can give the impression of an even narrower face, especially if they're very thin.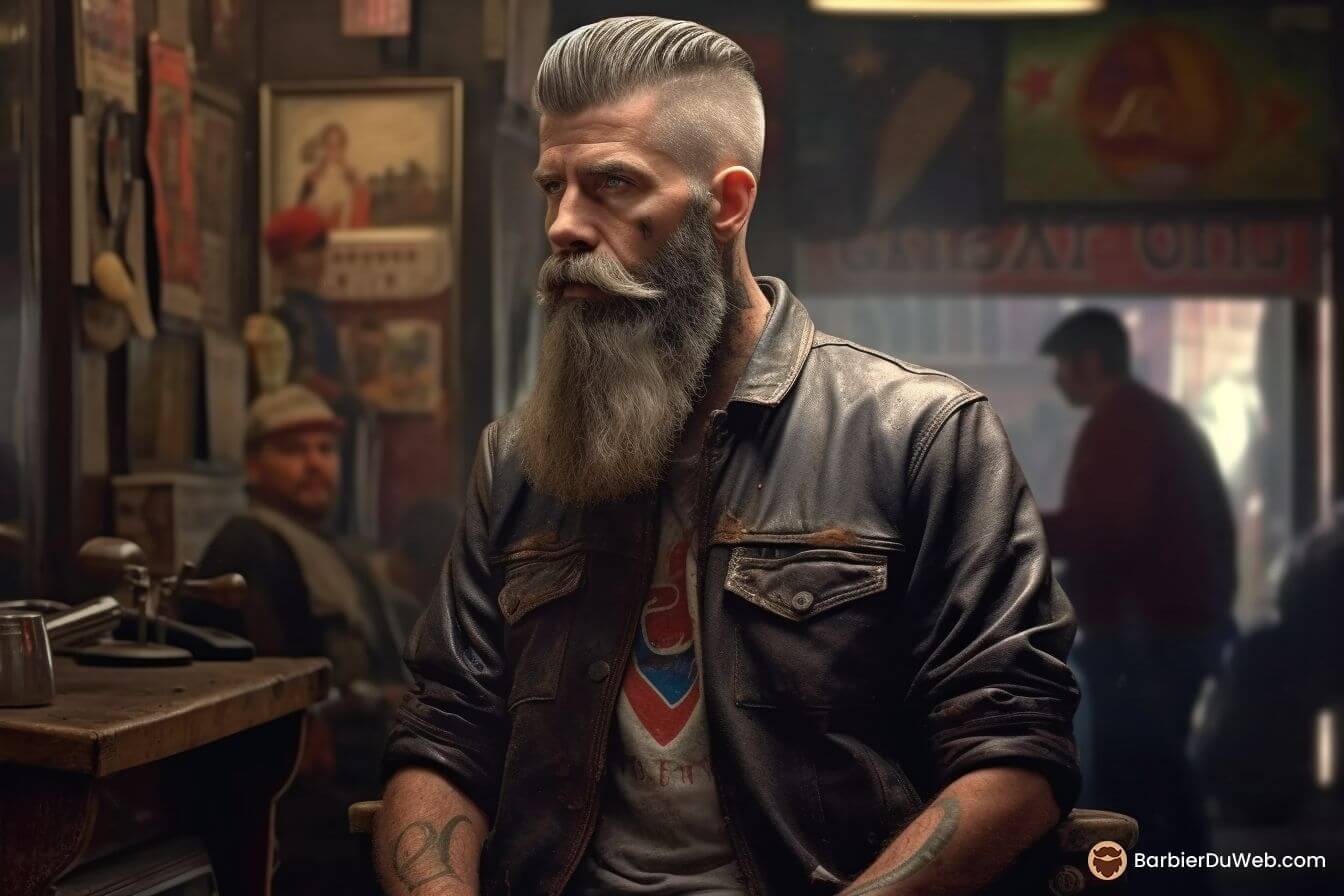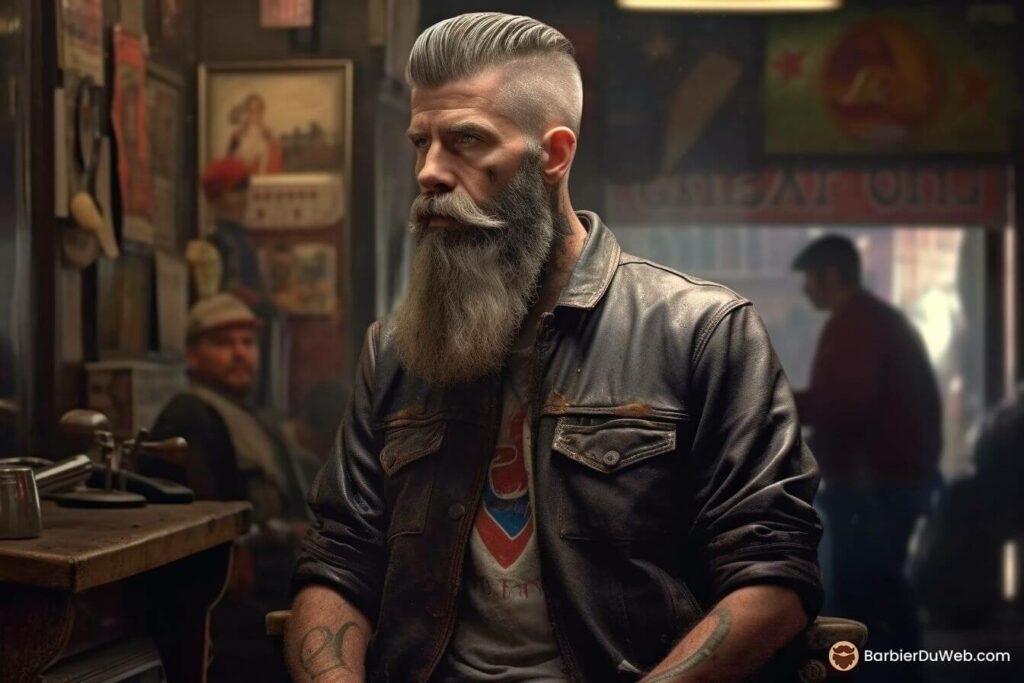 Tips for a beautiful beard with a narrow face
To make the most of your beard and enhance your slim face, here are a few tips to consider:
Look after your beard : Properly trimmed and maintained, it has all the assets needed to achieve the perfect look.
Experiment different beard styles to find the one that suits you best and makes you look your best.
Be patient: allow your hair to grow sufficiently before trimming and sculpting, to achieve the desired result.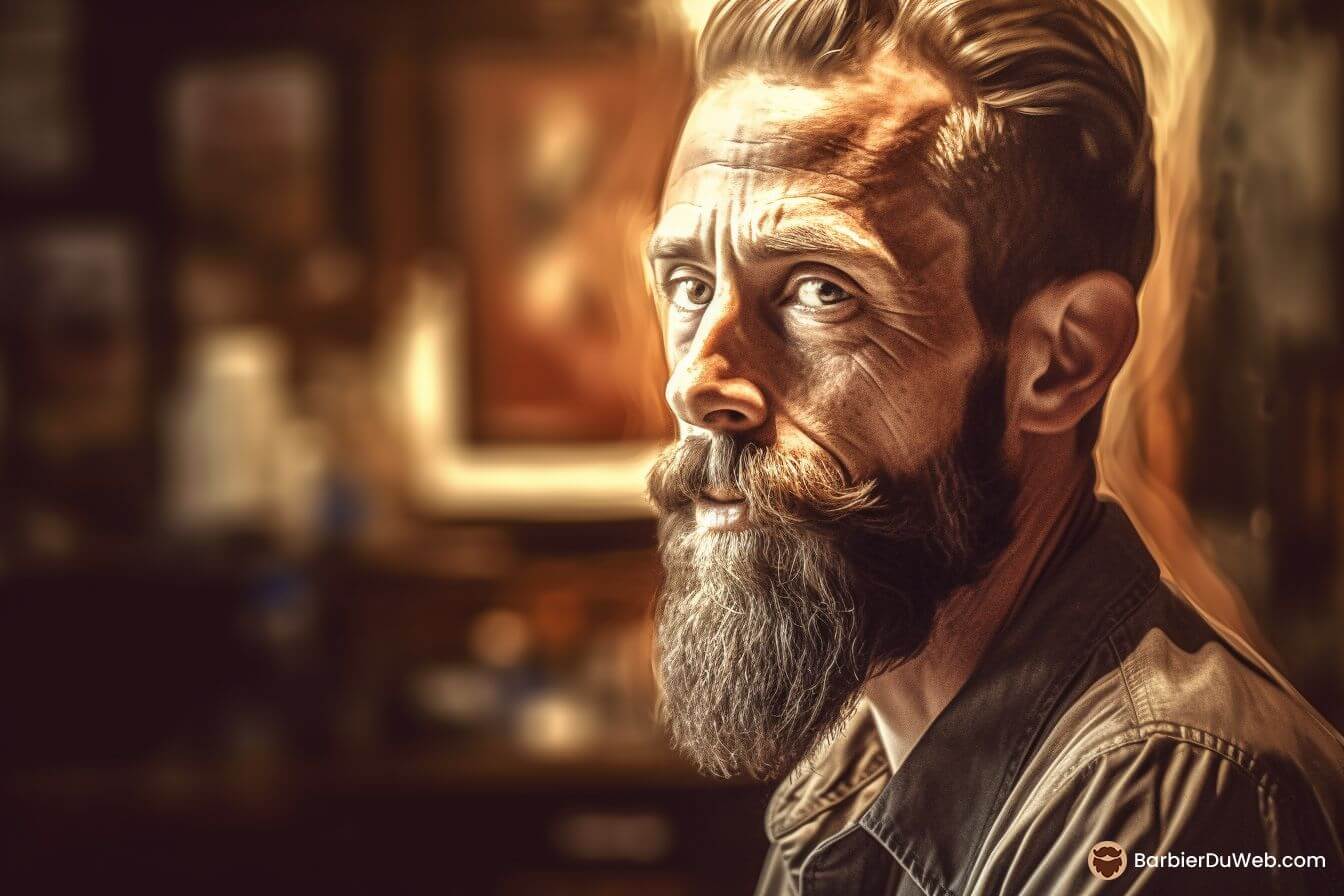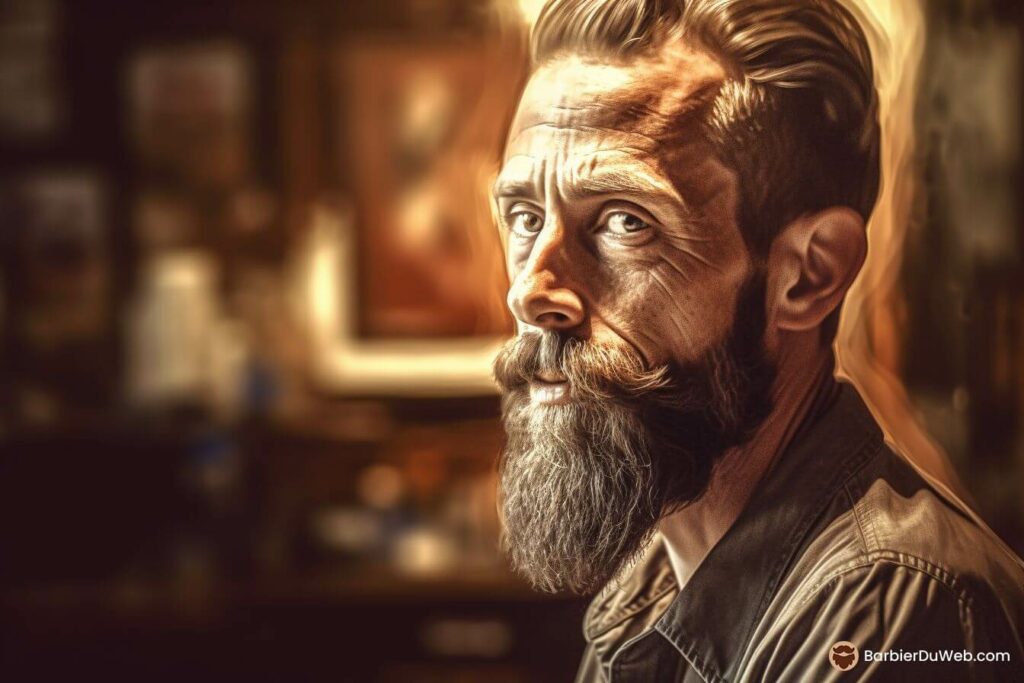 Look after your beard for perfect results
Good beard care is crucial to maintaining a well-groomed look and enhancing a fine face. Here are a few steps you can take to care for your beard:
Wash your hair regularly with a gentle beard shampoo to keep your beard clean and dandruff-free.
Moisturize and nourish by applying a beard oil or a beard balm to nourish the hair and skin underneath, thereby avoiding

itching

and the

irritations

.
Brush and Paint: thanks to a

beard brush

and a

comb

for detangling hair, smoothing curly hair and point them in the right directionfor a

uniform growth

.
Prune regularly: use scissors and a beard trimmer and maintain the desired shape.
Sculpt and define contours: with a razor or precision electric mower to create clean lines.
Essential accessories for top maintenance
If your goal is to grow a beautiful beard, you need the right accessories!

Here is a list of maintenance essentials:
Beard trimmer A must-have tool for the beard-conscious man. Perfect for trimming and sculpting your beard, adding precise definition to every style.
Beard scissors Essential for the clean finish you're looking for. They allow you to cut

stubborn hair that sticks out

and even out the contours of your beard, guaranteeing a well-groomed appearance.
Beard comb An invaluable ally in keeping your beard tangle-free and tidy.
Beard brush It smoothes hairs, distributes natural oils to keep your beard moisturized and removes dead skin residues, for a beard that's always clean and healthy!
Razor or precision mower For the clean, defined lines you're looking for!
Bearded celebrities with a slim build
Here is a list of some celebrities and famous people with a thin facial morphology and a beard:
Each of these celebrities is a perfect example of how a well-chosen and maintained beard can enhance this type of face and create a distinctive, elegant look.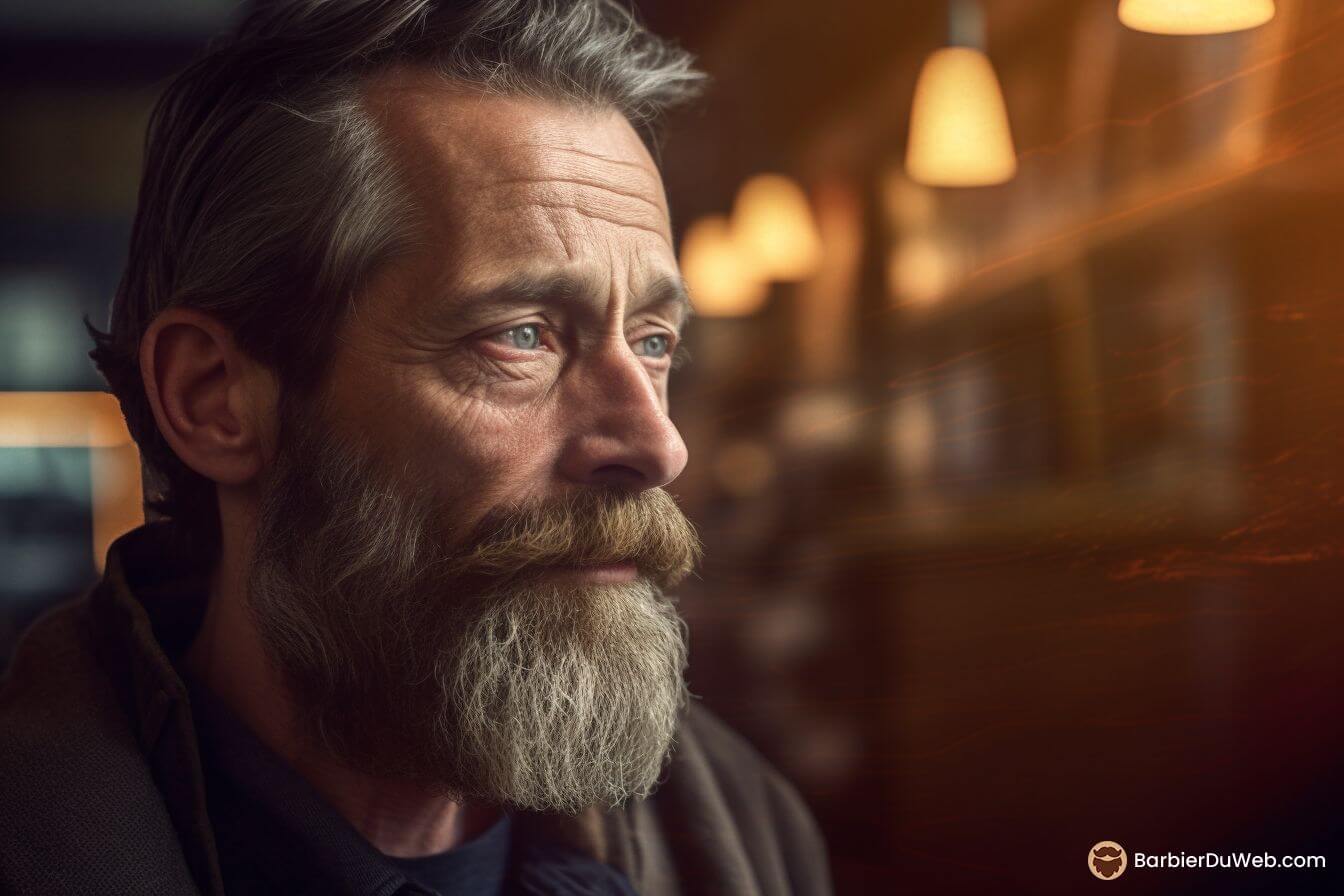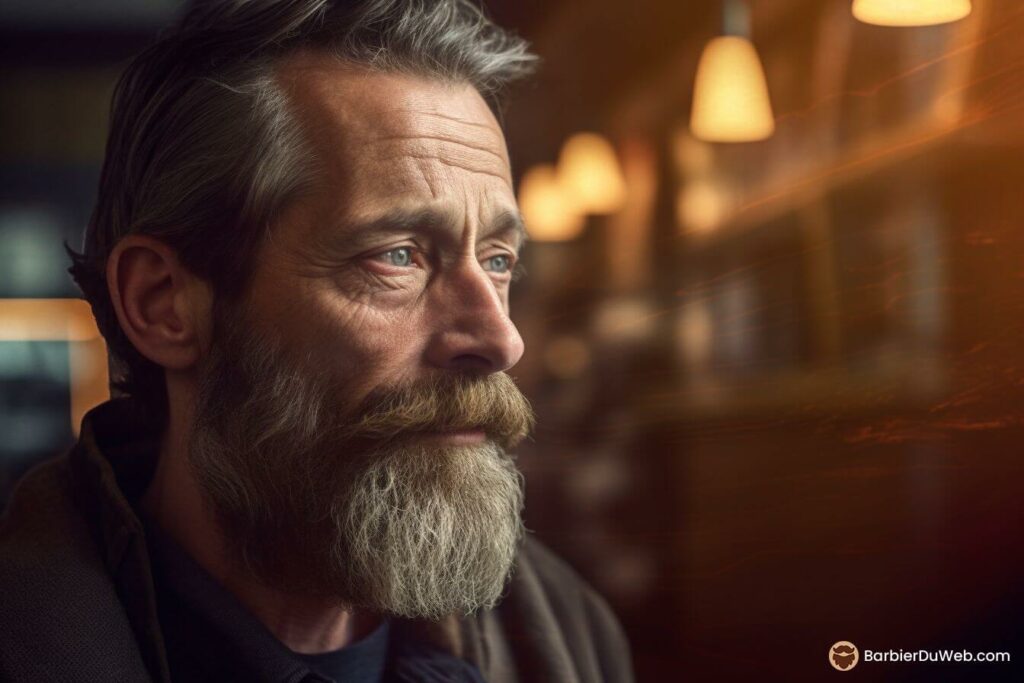 Beard and tapered face: the final word
For men with this type of morphology, choosing the right style is an undeniable asset for enhancing their features. Add volume to your cheeks and jawline, and accentuate your chin. you balance the proportions of your face and achieve a sophisticated, elegant look!

The most important thing is to experiment with different styles and adapt your beard. After all, it's your personality and lifestyle that will determine the ideal cut!