If you're growing your beard but aren't equipped yet, starter packs are perfect for you. Often, men who are just starting to grow a beard have a trimmer sitting in the back of the closet, a brush that doesn't really fit, and a comb that (can) do the trick.

The easiest way to get started is with a beginner kit: they contain all the products and accessories you need to trim your new hair and take care of your goatee.
If you don't know which set to buy, you're in luck: I've selected the best kits with everything you need to take care of your hair.

Come on, let's go!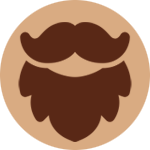 The best beard starter packs
The very principle of the starter pack is that it is versatile ! If you're getting a kit for the first time, you might as well aim for a kit with as many accessories and products as possible.
Therefore, we will aim for:
The complete packs with a lot of products
Quality without a high price tag
Good evaluations from the bearded ones
Barber Tools Maintenance Set - Complete, Versatile and French
The Barber Tools kit makes the perfect Starter Pack for bearded men who want to equip themselves once and for all! And with quality products and 100% French please.
The set does not include no less than 12 accessories in total, which makes it a real must-have. Plus, the price is really low: it would be silly not to take advantage of it to have everything you need to take care of your beard.
Contains:
Beard oil 30ml
Beard Balm 30ml
Beard Shampoo 60ml
Clear Shaving Gel 60ml
Beard comb
Beard brush in % boar bristles
Professional beard scissors
Stencil beard comb
Straight razor with interchangeable blade and 5 double blades
Alum stone
Foldable key ring comb
Storage bag with zipper closure.
Highlights:
Very complete: you have everything you need!
Quality products made in France
Sapiens Barbershop beard kit - French quality for your hair!
Sapiens, the brand with the colors of France, offers us a nice pack.
With its 8 well thought out accessories to make it the ideal Starter Pack, it also makes a great gift for a loved one.

The box is very nice with the proud colors of France! The care products and accessories are of excellent quality.
Contains:
Beard oil,
Cabbage cutter,
Derby Blades,
Beard brush,
Beard comb,
Scissors,
Stencil,
Pouch
Highlights:
Quality products and 100% French
Special mention to the packaging which looks great
FullLight Tech Beard Care Kit with Dermaroller "Beard Growth
If you want a beard growth setIt's the ideal pack! With its roller beard and its 7 other accessories, FullLightTech offers us a lot. In addition to being part of the cheap beard packs, the products it contains are of good quality and the customer feedback is excellent.

I especially recommend it to beginners (or seasoned bearded men who don't have any equipment yet) who are looking for an efficient way to get equipped in one go! It really contains everything you need. Special mention to the beard roller : this is a nugget !

In addition, we have the right to a small e-book which contains good advice to learn how to maintain its beard...
Contains:
Shampoo (with argan)
Oil (with grape seeds, sugar and jojoba, of the castor oil...)
Balm
Brush
Comb
Scissors
Storage bag
BONUS: E-Book (PDF) to take care of your beard
Highlights:
Extremely comprehensive
Kit to grow a beard
Unparalleled value for money
GoldWorld Kit - Oil, wax, shampoo, balm, brush, comb, shaving brush, scissors and bag
Welcome to the world of beards with this complete "GoldWorld" starter kit. This kit comes in a high quality gift box with all the essentials like beard shampoo, oil, beard brush and other products.
In short, it's all there: perfect to start growing a beard with peace of mind.
FixGet - Shampoo, oil, balm, comb, brush, scissors, bag
Still not well known on the bearded scene, FixGet makes a strong move and releases a very complete pack. The Starter Kit contains 5 elements, perfect if you already have what to do at home in terms of razor or balm for example.

I recommend it to those on a tighter budget or to bearded men who have already started to equip themselves before starting their beard growth!
Highlights:
5-in-1 pack
Natural, organic and pure ingredients
Makes a great gift box
 
Frequently asked questions
The average price is between 20 and 30 euros to buy a complete pack with enough products and accessories
For a good beard starter pack I recommend one of these kits: