Trimming a Spartan beard like Leonidas (Gerard Butler) in the movie 300 is an epic thing for a man, don't you think? Looking like the king of the Spartans, the famous people of Sparta.

In this article, I will explain the characteristics of this style and how to grow your beard like King Leonidas played by Gerard butler.
By the way, if you have watched the movie "300", you must have noticed that the style of beard worn by Gerard Butler is quite special and atypical.
In the same vein, all superhero beards: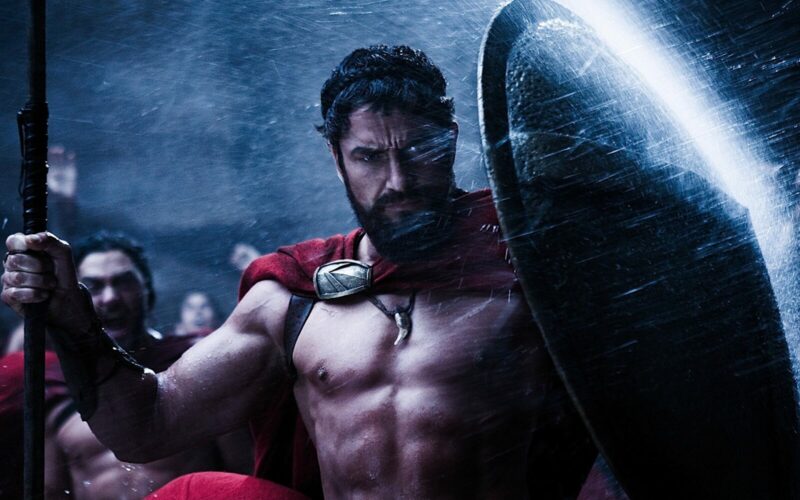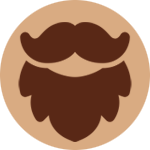 Gerard Butler and Leonidas in the movie "300": an inspiring king?
The character of King Leonidas in the movie "300" played by Gerard Butler became very famous thanks to this beard.
In addition, many people were inspired by this beard look following the release of the movie. This style of beard is called the " Short Boxed Beard " or " short beard square "in French.
The actor decided to wear and display this style of short beard. No doubt that this style of beard reinforces and intensifies his character of King of Sparta, Leonidas.
Especially among hipsters, this beard look got a lot of positive and strong appreciation.
So, if you want to trim and maintain Gerard Butler's beard in 300, let's get to the heart of the matter!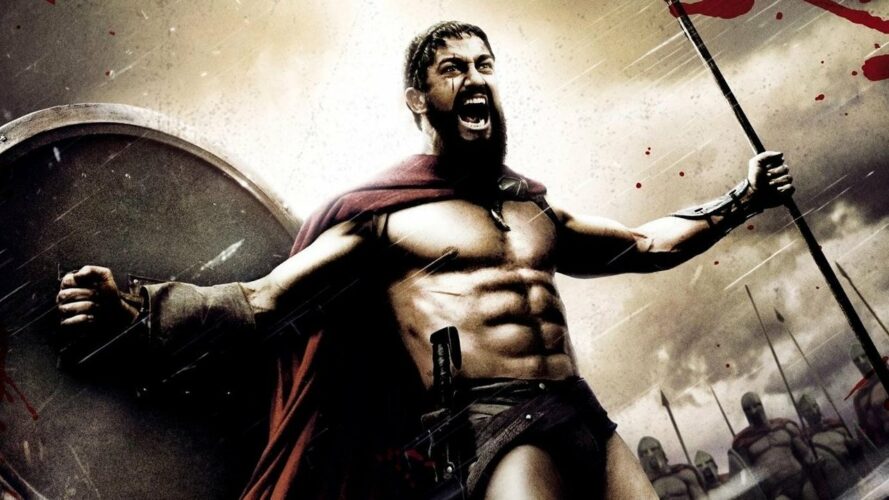 How to cut a beard like Leonidas, the Spartan king?
Growing a Spartan beard like the one Gerard Butler has in the movie "300" is quite simple and easy.
Here's how to trim it in 3 steps:
Step 1: Let the beard grow for 6 to 8 weeks
First of all, it is important that you grow your beard for a little while: about 6 to 8 weeks.
Most importantly, during this time, you should NOT trim or shave your beard.
To read: The evolution of the beard over time
Step 2: the spartan beard trim
As soon as you start to notice that you have a good length beard, you know you can start trimming your Spartan beard.
Use a beard trimmer (see the best ones) in order to :
Shave off any beard that is no longer needed
Stylize carefully and work well on the contours of the beard
Carefully shape the sides of your face (cheeks) into a short, square shape
Step 3: Apply care
Finally, apply some beard oil to take care of your new beard look.
This will enhance your beard from film 300 by improving its growth and making it denser and more powerful.
Videos to learn how to make a Spartan beard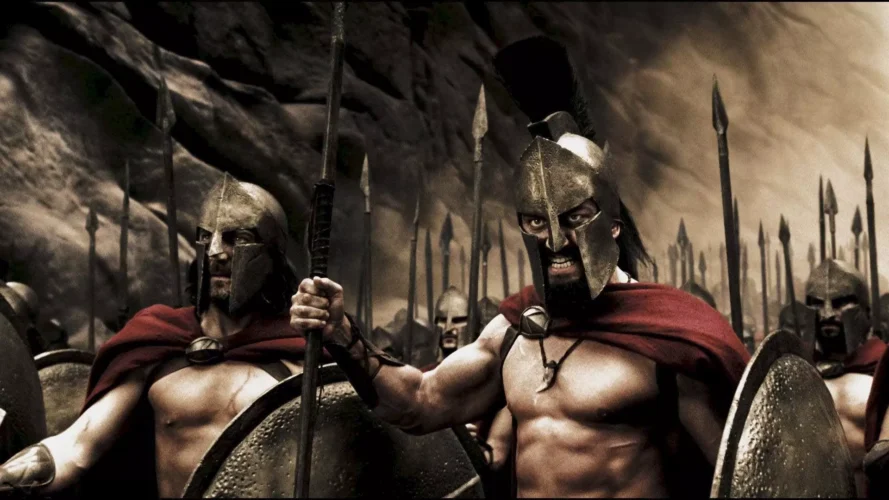 Styling and maintaining your King Leonidas beard (Gerard Butler in 300)
I will now give you some important tips so you can easily achieve and maintain the Leonidas beard style.
To achieve the beard look that Butler also adopted in this film, it is first important that you get good accessories.
Use a stencil to shape your beard
Using this tool, you can easily shape the side sections (cheeks) of your beard.
This King Leonidas beard style is all about trimming the lines of your beard properly. And that's what you need to do!
In addition, using a beard shaping tool will help you achieve and acquire the perfect symmetry.


Using a beard trimmer
It is also assumed that Gerard Butler opted to use a quality beard trimmer.
In addition, the style of King Leonidas' beard can be achieved if you use your beard trimmer well or professional scissors.
With these accessories, you can trim the cheeks (side sections) and your legs.
Creating the perfect neckline to pull off this Gerard Butler beard style
The most important thing is to trim your neck hair so that the beard look is flawless.
You can use a beard trimmer to shape and refine your "neckline". However, remember to avoid trimming your neckline too high.
Using the best beard shampoo to make Spartan's beard more powerful
For clean and healthy hair, use a adapted shampoo is important. Thus, your hair will be washed with adapted products and not with a classic shampoo for hair.
The spartan beard: easy to trim and maintain!
In short, every bearded person can adopt the beard style of King Leonidas. If Gerard Butler can wear such a short beard with such grace, why can't you?
As we have seen, you must first grow a thick beard for at least 8 weeks.
Then you can move on to trimming your Leonidas beard and then to maintenance and care.
Indeed, it is important to get the right tools and to follow the styling and maintenance routine.maintenance under strict conditions.