You know the quality of Japanese blades and you wish toget scissors for beards and mustaches ? You've come to the right place! These scissors with Japanese blades will cut your hair without damaging it, with a clean and precise stroke.
Of course, as for the samurais, this will require dexterity and experience...
Japanese shears designed to trim beards and mustaches
Trimming hair has never been easier than with Japanese scissors! With their sharp, tireless steel blades, these tools will get rid of your stubborn hair.
Precision, meticulousness and dexterity will be required for a perfect result, but the blades will do most of the work...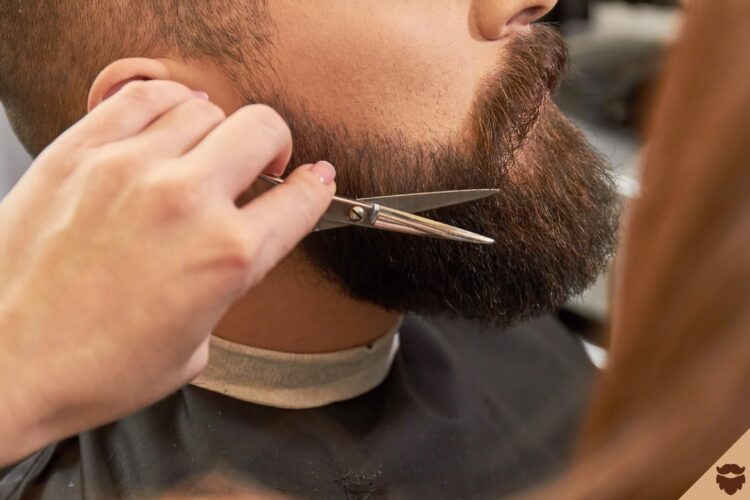 Types of Japanese scissors
As with many accessories, you will find several types of scissors on the market:
Pointed scissors: to trim stubborn hairs with precision
Round-tipped scissors: useful for cutting close to the skin without hurting yourself
Tapering scissors : useful for thinning your hair and aerating your beard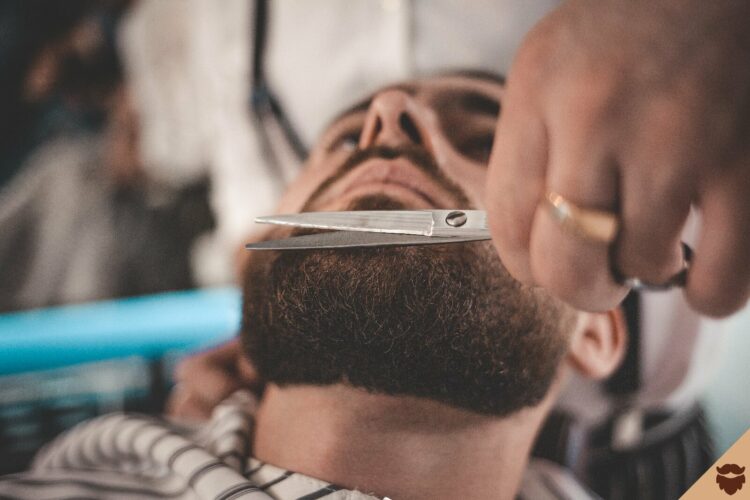 The best Japanese scissors for beard and mustache
Purple Dragon Japanese Cutting and Thinning Scissors Kit with 2 combs, razor, storage bag
Purple Dragon Japanese Cutting and Thinning Scissors Kit with 2 combs, razor, storage bag
Purple Dragon offers us again very heavy with a complete kit of beard trimming. Armed with your two scissors (one for trimming, the other for thinning), your combs as well as your razor (yes, the pack is very full), you will take care of your hair like never before.
Made of Japanese 440C stainless steel, the blades are ultra-strong, sharp and powerful. This is perfect for a clean cut, which will not damage your beloved hairs. Of course the tension is adjustable thanks to a screw and the end of the blades is rounded, so you won't get hurt.

The storage kit is a huge plus, so you don't have all your gear lying around and you can take it with you when you travel.
Ontaki - Professional Japanese beard and mustache scissors
Ontaki - Professional Japanese beard and mustache scissors
Ontaki, a Japanese brand par excellence has designed some excellent scissors for the beard. Really classy in the silver finish with some golden parts, they are among my favorites without any doubt. The Japanese steel is obviously of high quality, forged and hand sharpened, as for the swords.
Versatile, sharp and precise, all the Japanese art and craftsmanship can be found in these ergonomic and very efficient scissors. Be careful not to hurt yourself by pricking or cutting yourself!

The pack contains a storage case and a comb suitable for cutting your beloved fleece. An opportunity not to be missed!
Sanguine - Professional beard and mustache scissors with Japanese blades
Dream Reach : Japanese stainless steel beard scissors
Dream Reach : Japanese stainless steel beard scissors
Handcrafted (as are most Japanese blades), these scissors are durable, long-lasting and sharp. Versatile and minimalist, they offer superior trimming comfort with improved control. They are even quiet, thanks to a small addition between the handles that reduces friction.

The pack contains the scissors, a gift box, a cloth and a "regulator".
ULG : Japanese stainless steel beard and mustache scissors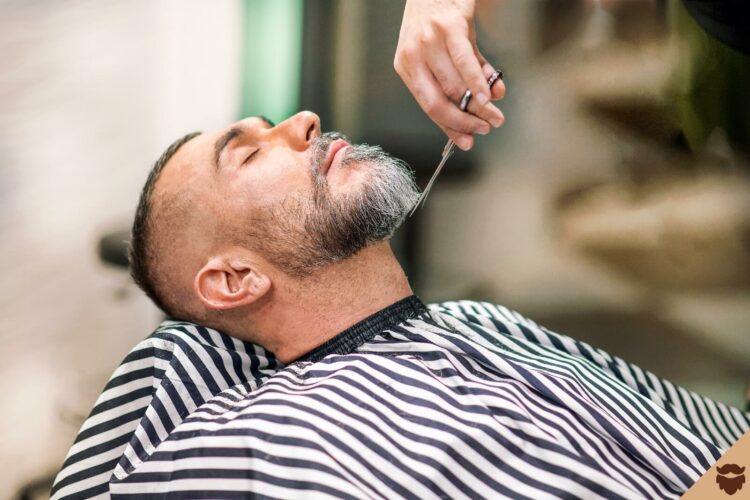 Here is a video to learn how to trim your beard with scissors :
What are the Japanese blade beard scissors used for?
Thinning the beard: with your comb, you'll be able to thin out your beard in no time. Using the comb as a support, aerating your thick, dense beard will be a breeze. Just be careful not to create any holes in your fleece.
Working on the finishes: is their primary purpose: to get rid of stubborn, protruding, or stubborn hairs. In a few seconds, you will be able to slice them and have a neat beard cut.
Working the contours: if you want a clean and elegant beard style, nothing beats working on your contours for a perfect result.
Japanese blades for your beard and mustache
Popular for their unparalleled quality, durability and sharpness, Japanese blades made for beard scissors clearly make a difference.
The comfort of these is not compromised and their light weight offers increased control, allowing you to successfully trim your hair without the headache.
Frequently asked questions
The quality of the Japanese blades makes these scissors a real top-of-the-line accessory for cutting your beard and mustache. Their sharpness and durability are undoubtedly their greatest assets. The mastery of the Japanese in the design and sharpening of the blades is no longer to be proven.